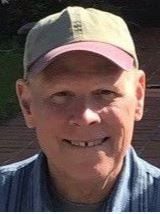 Ned's life was a wonderful jigsaw puzzle with thousands of detailed pieces that fit together in ways only he could know. Key pieces were his friends, rock and roll, the blues, history, language, and special places he had lived—San Francisco, Napa, Davis, Washington DC and Olympia. Ned loved all the pieces and details of his life, his jigsaw puzzle.
Ned was also clear that this puzzle had special borders—his parents, grandparents, brothers, and most importantly his wife Letha and sons Chris and Carl. They framed and were the foundation of his life. Letha especially knew how he worked through problems and sifted through the details. She shared and supported his love of a finely crafted sentence and the unique nature of each human being they met. Her adventuresome spirit also teamed well with Ned's detailed mind.
Letha's and Ned's knack for seeing into the lives of people created friends for life and many interesting situations. The most recent incarnation of this ability is the Coop Lounge—neighbors gathering each week next to their chicken coop. Ned had some of his happiest moments at these gatherings. He described in loving detail the cool nature of his neighbors and in particular their musical tastes which he addressed via special Coop Lounge playlists!
Ned knew that at the end of the day, we are all of one kind to be loved and respected. He would be at his most contented when people were compassionate and giving to others.
Fighting pancreatic cancer for these last two years was, as Ned said "My big adventure". He loved going to Virginia Mason Hospital for his chemo treatments because it gave him the opportunity to see how people with dedication and love of their work made a difference. "The people here are just so on top of what they are doing and friendly about it too!" In addition to their medical help they gave him ideas and books to use on his adventure.
And in a quiet way Ned used the time to explore his own life. Reaching out to family and friends and reading up on life's persistent questions with renewed intent. His journey became our journey too and we benefitted from his insights. One of his last events was watching the 7th game of the recent World Serious, he noted "I did not realize how great it is not having a team to root for; both teams have such skilled players I can appreciate how each play is made with no worries on the outcome..Gosh, it is not whether you win or lose after all....."
In the end, it was his heart that won the day. His loving neighbors and his family embraced the one who had given of himself to them. The details of his life, the pieces of his jigsaw puzzle all came into place. He was satisfied.
Ned was predeceased by his younger brothers Jeff and John White, Mother Mary Grace Dozier and father Paul White. He is survived by his wife Letha, sons Chris and Carl and their families, his brother Gordon and Gordon's wife Linda and daughter Claire, his brother John's son Gordon and daughter Natalie, step-mother Mimi White and her sons Mike, Brian, Chris and their families.
There will be a private gathering of family and friends at a future date. To leave a special message for the family online, please visit: www.MillsandMillsFunerals.com
Obituaries Newsletter
Sign up to get the most recent local obituaries delivered to your inbox.