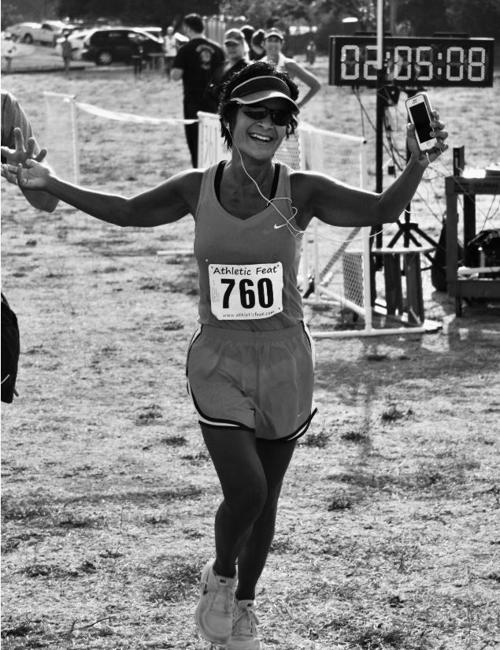 Despite her penchant for fashionably late arrivals, Norma Kostecka entered heaven ahead of schedule at the age of 58, passing peacefully in her Napa home surrounded by love. Born on a speck in the middle of the Pacific Ocean, she moved to the mainland from Guam with her ten siblings as a child. Norma asserted herself from an early age, navigating young adulthood with a sense of spunk and self-assuredness that made her the favorite of many. This confidence, paired with her tenacious work ethic, propelled her into a career in news advertising and print media which spanned three decades and culminated in her role as Publisher of the North Bay Business Journal.
To Norma, the most ordinary of moments were opportunities for greatness, a chance to inject a bit of pageantry and joy into every minute of her time on earth. Lazy weekend breakfasts transformed coffee and eggs into full blown brunches on the patio. Friday afternoons, spent by most counting down to the weekend, became impromptu happy hours no one wanted to leave. Norma was never still, never waiting for the action to come to her, rather she created it herself. For she knew that not only is life a gift, but that living is as well.
A woman of many responsibilities, Norma valued her titles of wife and mother above all else. At the age of 15 she boldly declared, "I know I'm going to marry you and it's going to be wonderful" to her high school sweetheart, Scott Kostecka. And, after 36 years of a blissful yet exciting marriage, her prediction is now family lore. As a mother Norma was known for her unyielding adoration and support of her children, spending countless 100-degree days in the stands or on the sidelines cheering, hiding notes of encouragement in lunchboxes and soccer bags, and never missing a chance to let Ryan and Megan know they were utterly and entirely loved.
But there was simply too much love in Norma and it freely overflowed into the hearts of all those who knew her. Her vivacious spirit initially attracted strangers, but her playfulness, unrelenting compassion, and open-minded nature is what those who called her a friend knew best. Simply put, Norma was everyone's favorite—favorite aunt, boss, friend's mom, colleague, neighbor. Her authenticity allowed each individual to have a unique relationship with her, special in its singularity. As a result, every person has their own favorite Norma story, some centered on her kindness, others recalling her fiery spirit. But at the core of each story is a sense of belonging. She loved aggressively and many lives were made better by it.
Norma was an absolute force, one of fire, of compassion, of exuberance, and of overwhelming love. To honor her, we must bend to that force, capitalizing on every moment and opportunity presented, forcing joy and love into moments where there doesn't seem like enough room. For she always found space for love, and we must endeavor to do the same. Norma leaves behind her husband Scott, and her children, Ryan (Dana) and Megan (Brian).