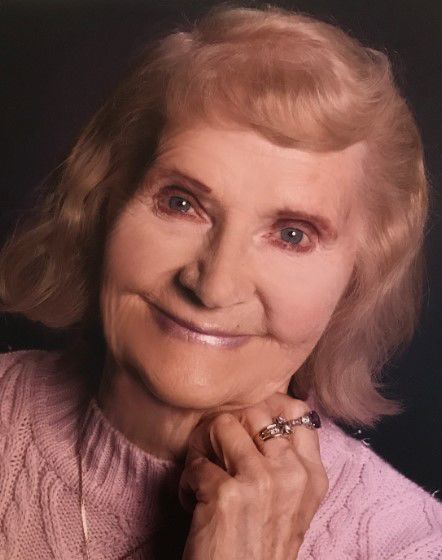 Phyllis Jean Gittings passed away at her home on Saturday morning 14 September 2019, 6 weeks short of her 92nd birthday, from liver and lung cancer. She had a fulfilling life as a loving wife, mother, grandmother, and great grandma. Phyllis was born on 27 October 1927, in Seattle, Washington to Ted and Wana Moody. Cyrus Gittings and Phyllis were married on 29 August 1947 in Seattle. Son Larry was born in 1952 in Seattle and daughter Pam was born in 1957 in Okinawa. Cyrus retired as a Major from the Air Force in 1970 and the family moved to Napa from Amarillo.
Phyllis was preceded in death, by her husband Cyrus in 2005 and will be deeply missed by her two children, son Larry and daughter Pamela, 4 Grandchildren and 5 great grandchildren. The things most valued in her life revolved around her family, friends, and her beloved Napa Methodist Church. She has been a member of that church since the early 1970's. Phyllis will be greatly missed by her family, friends, and those in the Napa Methodist congregation.
The family wishes to thank Collabria Hospice and the Napa Methodist Church for their compassion and care during this time. Friends, family, and the congregation of the Napa Methodist Church are all invited to attend a celebration of life memorial at 3 PM on Sunday, 20 October 2019 at Napa's First United Methodist Church. The Pastor Marylee Sheffer will officiate. The family requests that, in lieu of flowers, contributions to the First United Methodist Church, 625 Randolph Street, Napa, CA., 94559. Condolences may be relayed online to the family at office@napamethodist.org.
Obituaries Newsletter
Sign up to get the most recent local obituaries delivered to your inbox.