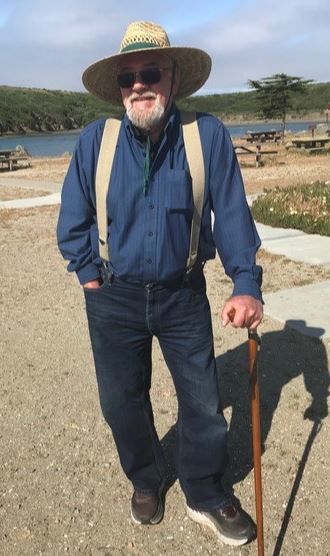 Richard Charles Hall, known to many as Dick, passed away peacefully in his home in Vacaville, California, on November 24th surrounded by his family. He was 70 years old.
You have free articles remaining.
Born to parents Burton and Virginia Hall on October 23rd, 1949 in Santa Monica, CA, Dick grew up in the Napa Valley and graduated from Calistoga High School in 1967. He worked several years in the wine industry and took to making wine at home, securing awards for his house-made vintages. A man who enjoyed working with his hands, he eventually became a stonemason and owned the Hall Concrete Company. After retiring, Dick followed combined his passion for viticulture and wine, spending a few years as a petite sirah grape grower in Calistoga.
He was married to his high school sweetheart Elizabeth "Lynne" Luney in 1968 and together they spent more than 50 plus years living happily in their hometown of Calistoga before retiring to Vacaville. Dick is survived by Lynne, their daughters Robin Johnson and husband Sam, Dana Blakeley and husband Josh, Kim Rostak and husband Chad, as well as 5 grandchildren: Gatlin, Molly and Ellie Blakeley and Natasha and Nikolas Rostak. He is survived by siblings Steven (Cheryl) Hall, Susan Hall & Gerry Wieland, Judy (John) Kowalsky, Margaret (Mike) Scrobonia and Mike Linnell as well as many nieces and nephews. Dick was predeceased by his parents Burton & Virginia Hall.
Dick was a kind and generous man who was looked up to as a father figure by many people. In the last month of his life, his family had the chance to celebrate his 70th birthday next to his beloved Pacific Ocean- they are grateful and happy to have watched him hit this milestone surrounded by the people he loved.
In the spring of 2020 Dick's ashes will be spread over Bodega Head in Bodega Bay, California. In lieu of flowers, please make donations to Kaiser Foundation Hospital, Hospice Department, 1761 Broadway Street, Suite 101, Vallejo, CA 94589.