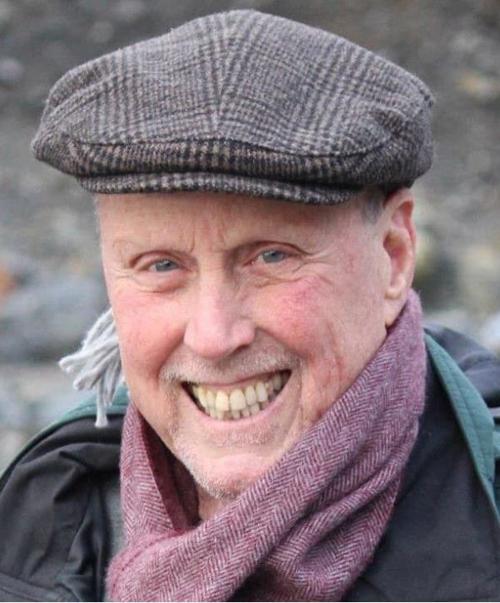 Richard Reisman, long time resident of Napa, California, passed away on October 26th at The Meadows of Napa Valley after a protracted illness. He was 84 years old. In declining health for several months, Richard decided to "cross the river," which he did surrounded by the many friends who loved him. He was preceded in death by his parents, Sidney Reisman and Miriam Gumble Reisman, his longtime partner Ken Reid, and most recently, his brother John N. Reisman. He is survived by his sister-in-law Jane D. Reisman of Columbus, Ohio, his nephew John D. Reisman (wife, Kimberly) of West Lafayette, Indiana, and his niece, Joanne R. Pinder (husband Ken) of Liberty Township, Ohio.
You have free articles remaining.
Born November 17, 1934, Richard grew up in Scarsdale, New York and Westport, Connecticut. He was a graduate of Staples High School (Westport, CT, 1951), Cornell University (1955), and Yale Law school (1959). After graduating from Yale, Richard served as a JAG officer in the United States Coast Guard (1959-1962). In 1960, he moved to San Francisco where he practiced law in private practice and later for the US Department of Health, Education, and Welfare. Richard became a member of the Green Valley Ranch partnership in 1980 and began residing there fulltime in 1984. The Green Valley Ranch in Napa was his home for 35 years before moving to The Meadows earlier this year.
Richard was passionate about the arts and was involved in several significant organizations such as the San Francisco Symphony Foundation and the San Francisco Opera. A particularly special commitment, however, was to the San Francisco Art Institute, where he enrolled as a student shortly after moving to the city. He would go on to become the first student representative on the Board of Trustees, and chair its famed Artists Committee. Richard's commitment to the arts continued after his move to Napa. He was instrumental in the development of the di Rosa Preserve, working for 18 years (1986-2004) as its administrator and curator, overseeing management of its founders' famed art collection, and shepherding the construction of modern galleries for visitation by the public. He continued to be an invaluable resource and source of wisdom and support for the di Rosa for years after his retirement. Richard amassed an extensive personal collection of art and was an accomplished photographer, a talent he utilized in his many travels across the world.
A strong advocate for land conservation, Richard along with several others, spearheaded the largest single grant to the Napa Valley Land Trust in 1987, establishing 4 miles of scenic ridgeline between Napa and Solano counties that will remain open and undeveloped in perpetuity.
A memorial service will be held at Green Valley Ranch in Napa in the spring (date to be determined).
Obituaries Newsletter
Sign up to get the most recent local obituaries delievered to your inbox.