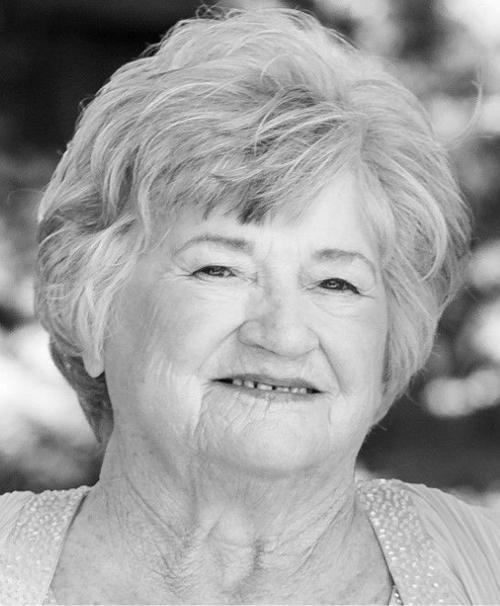 Rosemarie "Rosie" Gardner passed away peacefully in Napa on September 9, 2019 at the age of 80.
Rosie was born in Crailsheim, Germany, on March 12, 1939, and in her younger years endured the hardships of World War II, where she also discovered the kindness of the American soldiers who introduced her to delicacies such as oranges and chewing gum. Later, she earned a certification in home economics, which she put to good use taking care of her family, friends and any strangers who came her way. Rosie moved to Napa in the early 1970s but never lost her lovely German accent.
Under blue skies on a December day at Lake Tahoe, she married Ed Gardner, an Iowa native, who spent his career at Mare Island Naval Shipyard. Together, they made their home and raised their children in Napa for forty-six years. When asked why she stayed in Napa, she always replied, "It is the most beautiful place on earth."
To meet Rosie was to be her friend. With a warm smile and quick wit, Rosie filled a room despite her short stature. She was a master with a crochet hook, a clever crafter, a sharp businesswoman, a tireless volunteer and a beloved part of the Napa community. Many of you have celebrated the birth of a child, had them christened, or even kept yourself warm in one of her beautiful creations. Even well into her 70s, she could be found holding court at her booth at the Napa Farmers Market. You also may remember seeing her driving around town in her car with her personalized license plates "R U ELVIS." She never gave up looking for the King.
She loved her family, and everyone was part of her family, which may be why she was known by so many simply as "Oma." A lover of all animals, she could never bring herself to replace her beloved Italian Greyhound, Lina. She loved her grandchildren almost as much as she loved that dog.
She is survived by her devoted husband Ed; her son Thomas, his wife Sally, and their two sons Sam and Joey; son Sean and his wife Sarah; daughter Kathleen, her husband Donald, and their son Calvin; and stepson Dennis, his wife Rene and their daughters Deanna and Megan.
Her family would like to thank her brother-in-law John Gardner and extended family, her physicians Dr. Adhye, Dr. Srebro, and Dr. Anderson for their compassionate and devoted care over many years as well as the staff of Queen of the Valley hospital for their dedication.
Obituaries Newsletter
Sign up to get the most recent local obituaries delivered to your inbox.