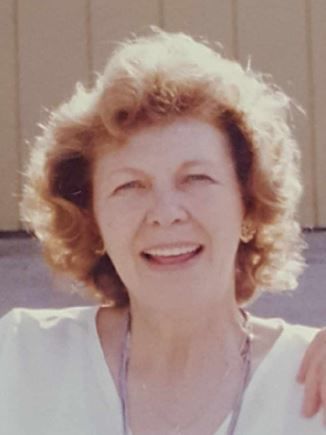 Rosemary was born on 11/15/1932 in Brentwood, Missouri to John and Emma Berdollt. She was the ninth of eleven children and was the last surviving member of her generation. Rosemary was a graduate of the Richmond High School class of 1952 where she met her best friend for life, Darlene Mills. Rosemary married Dennis Albert Brever in August, 1952. Together they had four children, Denise, Richard, Raymond, and Victoria. Dennis was killed in a car accident in 1961. Rosemary married Raymond Lee Tiger in May, 1963. Together they had two children, Troy and Terry. Raymond passed away in 2013.
During her life, Rosemary lived in many California cities after moving with her family from Missouri. She lived in Richmond, San Pablo, Rodeo, Napa, Cottonwood and Redding. During her years, she accomplished many things. She was a homemaker, a CCD teacher, and a 4-H Leader (loved cake decorating). She enjoyed gardening and flower arranging and even took Master Gardener classes at Napa College. She enjoyed Tole painting and collecting anything related to swans. She was on the Board of Directors for the Napa Alzheimer's' Group. Rosemary and Ray became involved in Vintage and Collectible Cars and going to Car Shows in their later years.
Rosemary loved her children and grandchildren very much. One thing she would do for her children for their birthdays was to make them their favorite sweet treat, like the cheese cake Ray Brever shared with her on his birthday this year. Rosemary leaves her 6 children, 16 grandchildren and 13 great grandchildren to carry on her memory. Her best friend, Darlene, still thinks of her often and will miss their visits. While living in Redding, she found another friend, Janet Siebert, who visited her often. The family is grateful for the wonderful and caring staff at Lavender Hills Assisted Living where Rosemary spent her last days.
At this time, there is not a planned memorial. In her memory, it is hoped that people will tell their loved ones how much they care for each other and that people will treat each other with respect.
Obituaries Newsletter
Sign up to get the most recent local obituaries delievered to your inbox.