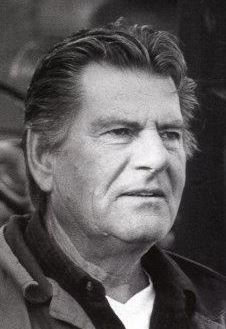 With family members by his side, Russ Aves passed away peacefully at his home on July 25, 2019 in St. Helena, California, his place of residence for more than 50 years. He was 83.
The oldest of three siblings, Russ was born on January 6, 1936 in Los Angeles, California, where he was raised and attended school. To all who knew him, Russ was a loving husband and family man, as well as a fierce devotee to the things that defined him most: his love of everything mechanical (especially automobiles), good wine, good food, good music and the always welcome company of his wide circle of friends.
Russell attended University High School in Los Angeles, CA. After High School Russ moved to San Luis Obispo and met the love of his life (daughter of the local auto parts store owner) Leona. The two were married there in the spring of 1959. The couple soon moved back to Los Angeles where Russ worked for his father Fred Aves, and later, at the Northrup Corporation in nearby Hawthorne. Russ and Leona relocated to St. Helena in 1968 where they bought a 5 acre ranch in town and raised their three children. Russ and his father built Yverdon Winery and Villa on Spring Mountain Road.
You have free articles remaining.
Through his love, extensive knowledge and expertise, Russ left his personal stamp on a sizable percentage of the vintage automobiles and car collections throughout the Napa Valley. Generous with his time and inclusive almost to a fault, Russ was a routinely willing and available oracle of knowledge for anyone who stopped by his legendary Pope Street shop in need of guidance on a tricky mechanical or design question. Without fail, he would stop what he was doing and with his unique brand of wit and humor, would offer insight, support or advice.
Although plagued by significant health problems during his final years, Russ was a daily presence at his shop right to the end, his signature black 1940 Ford pick-up always parked out front announcing he was open for business. No one who knew Russ will ever forget him.
Russell was at last reunited with his youngest son Ricky who passed away in 1980.
Russ is survived by his wife Leona, children Brad and Carrie, brothers Donald and Kirk, sister Julie, grandchildren Ryan, Riley and Macy, and great grandchildren Caiden and Elias.
Anyone who's life was touched by this great man is welcome to attend the public memorial for Russell held at Pestoni Family Winery on Sunday, August 11, 2019 at 3pm.
In lieu of flowers please consider a contribution to The Parkinson's Foundation, or a Charity of your choosing.