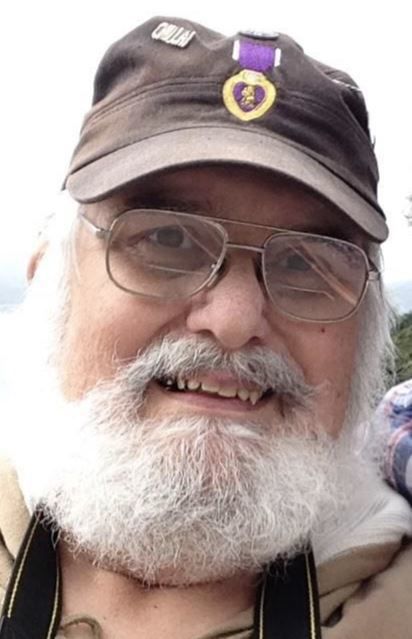 Our beloved Father, Terry L. Foster, formerly of Napa, California, passed away in the early morning hours of Sunday, March 8th, 2020 at the VA Community Living Center in Reno, Nevada. He was 72 years old.
Born in Crescent City in 1947, Terry grew up in Eureka, California with his two younger brothers, Rick and Cliff. He was educated in Eureka through the 8th grade and attended Fortuna Junior Academy for grades 9 and 10, returning to Eureka to finish his high school career. Terry went on to enroll in the theology program at Pacific Union College before moving into the medical field, becoming a Psychiatric Technician and working for the Napa State Hospital, from which he retired in 2005.
Terry was drafted into the US Army and fought in the Vietnam War in 1967. Refusing to fire a weapon, he became a combat medic in the 196th Light Infantry Brigade. Just months into his tour, he and his unit were caught in a firefight. Responding to screams for "Medic!", Terry sustained multiple gunshot wounds, which would ultimately send him home. Terry was transferred out of Vietnam to a medical facility for treatment and recovery. Following his recovery, he was honorably discharged and returned home to marry his Sweetheart, Linda Thomas. Together, they had three beautiful children and were married for 25 years, before separating in 1993.
Terry spent his final years in Reno, Nevada, near his eldest daughter, Dawn, residing at the VA CLC for more than three years. After sustaining a debilitating fall, he fell into a delirium and passed away in his sleep.
Terry is survived by his daughter, Dawn Gilmore of Reno, NV and husband Ryan Gilmore; daughter Heather Rogers of Fairfield, CA and husband Scott Rogers; grandchildren, William and Rebecca Gilmore of Reno, NV; granddaughter, Kensi Rogers of Fairfield, CA; younger brother, Richard Foster of Redding, CA; youngest brother, Clifford Foster of St. Helena, CA and wife Denise Foster; nieces and nephews and many, many friends and extended family.
Memorial Services have been postponed due to the Corona Virus Outbreak. A service will be announced at a later date. 
Terry's remains will be placed in a niche at Tulocay Cemetery, near his beloved son, Mark, who preceded him in death.
Obituaries Newsletter
Sign up to get the most recent local obituaries delievered to your inbox.