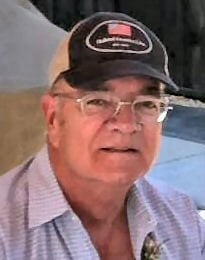 Thomas Stephen Lipsey, Sr., of Napa, passed away surrounded by family on Thursday, Aug. 15, 2013, after a short battle with cancer at the age of 66.  
Tom was born on July 12, 1947, in Oakland, Calif., and is the oldest child of John and Doris Lipsey.
As a young boy, Tom moved with his family from California to Holden, W.V., where he spent most of his childhood. He had many fond memories that he would share with his children and grandsons of growing up in a small coal mining town with his sisters and brother.
The summer before his junior year of high school, at almost 16 years old, the Lipsey's moved back to California to raise their family in Vallejo, Calif. He graduated from Vallejo High School in 1965, where he was a two sport athlete excelling in both football and wrestling.
Tom spent many years working in the family business, Lipsey's Muffler and Tire. Following high school, Tom played football for Vallejo Junior College, before being drafted into the Army to serve during the Vietnam War. Following his military service moved his young family to Napa in 1972 and began working as a welder for PG&E.
Tom served 26 years with the City of Napa Police Department starting in 1971 as a reserve police officer, eventually being promoted to a sworn officer where he especially enjoyed working motor patrol and retiring in 1997 as a Sergeant. Tom served as the first Chief of Police of the Napa Valley Railroad Co. and was last employed as manager of Southgate Mini Storage in Napa.
Tom will best be remembered by all those who knew him for his unfailing compassion, integrity, and his unbelievable sense of humor. Tom had an incredible work ethic and, even though he always took his work seriously, he never took himself too seriously.
He is survived by his wife, Janet Lipsey; daughter, Wendy (David) Momsen; son, Tom (Shawna) Lipsey, Jr.; grandsons, Garrett Momsen, Treven Lipsey, Zackary Lipsey, and Connor Momsen; father, John D. Lipsey, Jr.; sisters, Ginger (Gary) Young, Joanna (Jim) Monaghan and Sue (Kevin) England; brother, John (Brandy) Lipsey; as well as many nieces, nephews, and cousins. He was preceded in death by his mother, Doris Elizabeth Lipsey.
A memorial service celebrating his life will be held 2 p.m., Tuesday, Aug. 27, at Napa Valley Baptist Church, 2303 Trower Ave., Napa. Private committal will be at a later date in the Sacramento Valley National Cemetery, Dixon.  
The family asks that memorials be made to the Napa County Peace Officers Association, PO Box 216, Napa, CA 94559; or to your local hospice organization. Treadway & Wigger Funeral Chapel is serving the family.