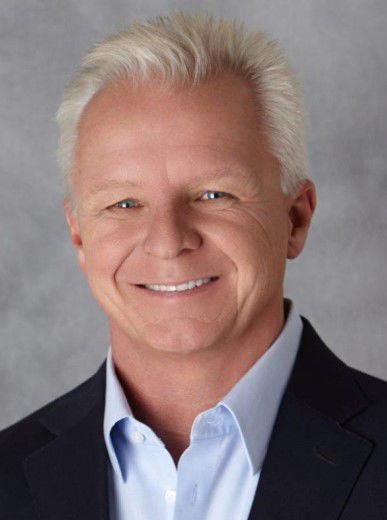 Our beloved Thomas Richard Lyons Jr passed on October 1, 2019, in Valladolid, Spain where he and his loving wife, Diana, were walking the Camino de Santiago pilgrim trail. Tom passed away peacefully in his sleep as a result of a cardiac arrest, where he then took the final steps of his earthly journey with Diana by his side.
Tom was born in Alameda, California on May 1, 1958 as the second of six children to Joan Maggenti (Lyons, Kitterman) and the late Thomas Lyons Sr. He is survived by his wife, Diana, and two stepdaughters, Alicia and Andrea Fischer, as well as his mother Joan Maggenti, sister Anne Heaphy (Mark), brother John Lyons (Dawn), sister Joanie Lynch (Joe), brother Jim Lyons (Karen), sister Marie Geisser, and brother-in-law David Emery (Pamela). He was the best uncle to his many nieces and nephews Jessica, Mark (wife Anna), Spencer, Erin, Kelsey, Ryan, Jack, Jennifer, Nicole, Emily, Sean, Ashley, David, Alex, Robby, Brandon, Tessa, and Tiffany, and his great nieces and nephews Scarlett, Zoe, Freya, Robert, Ciara, Kaeden, and the late Sequoia. Tom's family was his number one priority. He had many friends throughout his life who also greatly adored him.
Tom was raised in Alameda where he attended St Joseph's Elementary School and graduated from Saint Joseph Notre Dame High School in 1976. He played various sports for the Franklin Park Eagles and was an avid lover of baseball throughout his life.
In early adulthood, Tom worked as a restaurant line cook which fueled his passion for food and cooking that he carried throughout life. He went on to work as a paralegal in San Francisco, and eventually became a Commercial Real Estate Broker selling Income and Investment Properties in Sacramento and Solano counties.
In 2000, Tom settled in downtown Napa where he maintained a career as an independent Commercial Real Estate Broker for Napa and Solano Counties, and loved his part time job pouring wine in the tasting room at Franciscan Winery from 1998 to 2002. He ended his career as a Commercial and Residential Broker for Berkshire Hathaway Drysdale Properties in Napa .
Tom met Diana Emery and her two daughters in 2003, and were married in Napa on April 4, 2004. He was a devoted father and loved raising Alicia and Andrea in partnership with Diana, considering them as his own daughters. He was a devout Catholic who practiced his faith since childhood, and deeply cherished his commitment to marriage.
Tom loved to keep up with the world's current events and each day read two papers from front to back with his morning coffee. He enjoyed playing golf, keeping up with his favorite sports teams, traveling, drinking and tasting wine, cooking for family and friends, and working to renovate and update his home with Diana. He loved music and attending concerts, practicing his hobby of photography, making people laugh, and was the life of the party—always sharing with the world his jovial laugh, quick sense of humor, unforgettable smile, and sparkling blue eyes. Tom made everyone feel welcome and happy with his genuine and loving spirit and will be greatly missed.
A service to honor Tom's life will be held on Friday, October 18th at 11AM at St. Apollinaris Catholic Church in Napa, with reception to follow at Tulocay Cemetery.
In Lieu of flowers Friends have set up a Memorial Fund. Tom Lyons Memorial Fund, Bank of Marin, 1715 Second Street, Napa, CA 94559, (707) 603-4888
Obituaries Newsletter
Sign up to get the most recent local obituaries delievered to your inbox.