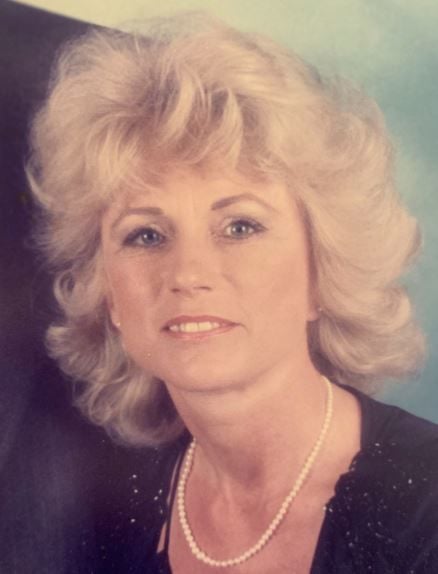 Vicki Myers passed away on July 27 with her devoted and loving husband, Art, by her side. She will be remembered as a dedicated Registered Nurse and strong matriarch of her family. As a mother and grandmother, Vicki put the "no" in her no-nonsense approach to mothering, however she was always the first to respond at a moment's notice to her loved ones' needs; when anyone became sick, she was the first call. She expressed her love by gifting exquisite quilts presented to each family member during milestone moments. They will serve as memorials of her compassion, craft, and life for generations to come.
Vicki was politically active and was never afraid to speak her mind. She never ignored calls for charitable need, whether it was sharing her quilting talent to create pieces for service men and women, donating her work to the American Cancer Society's Relay for Life, or collecting an entire library for incarcerated women who were lacking resources. On a smaller scale, she loved being known for gifting full size candy bars to the neighborhood children each Halloween. Vicki's core was caring for people, sometimes subtlety, sometimes with tenacity.
Vicki enjoyed spending days in her garden and had a natural "green thumb". She liked a good cup of coffee while sitting on her back patio watching birds and visiting with guests. While her quilting talent earned her many "Best in Show" awards in the Napa Fair, she also was distinguished and awarded for her canning. Her blackberry jam was a showstopper and family favorite. Despite her many talents, Vicki was notorious for burning dishes in the kitchen; this only unveiled her sense of humor and love of laughter.
Vicki is preceded in death by her parents, Harold and Lillian Johanson, the father of her children, Charlie Gomes, her sister Joanne Dodson, and her beloved granddaughter, Nicole Rossi. She is survived by her cherished husband, Art, her sister Carole Johanson, her brother Robert Johanson (Marjo), her three children Roxanne Gomes, Marla Rossi (Nick), and Brett Gomes (Lani). Vicki was the proud grandmother of Janae, Krista, Rachel, Rebecca, Jared, Michaela, and Ryan. She is also survived by her two great-grandsons, Erik and Boden. Vicki leaves behind her adored pets, Zoe and Tippy. A private memorial will be held at Bodega Bay. In lieu of flowers, donations may be made to Napa County Animal Shelter.
Obituaries Newsletter
Sign up to get the most recent local obituaries delievered to your inbox.