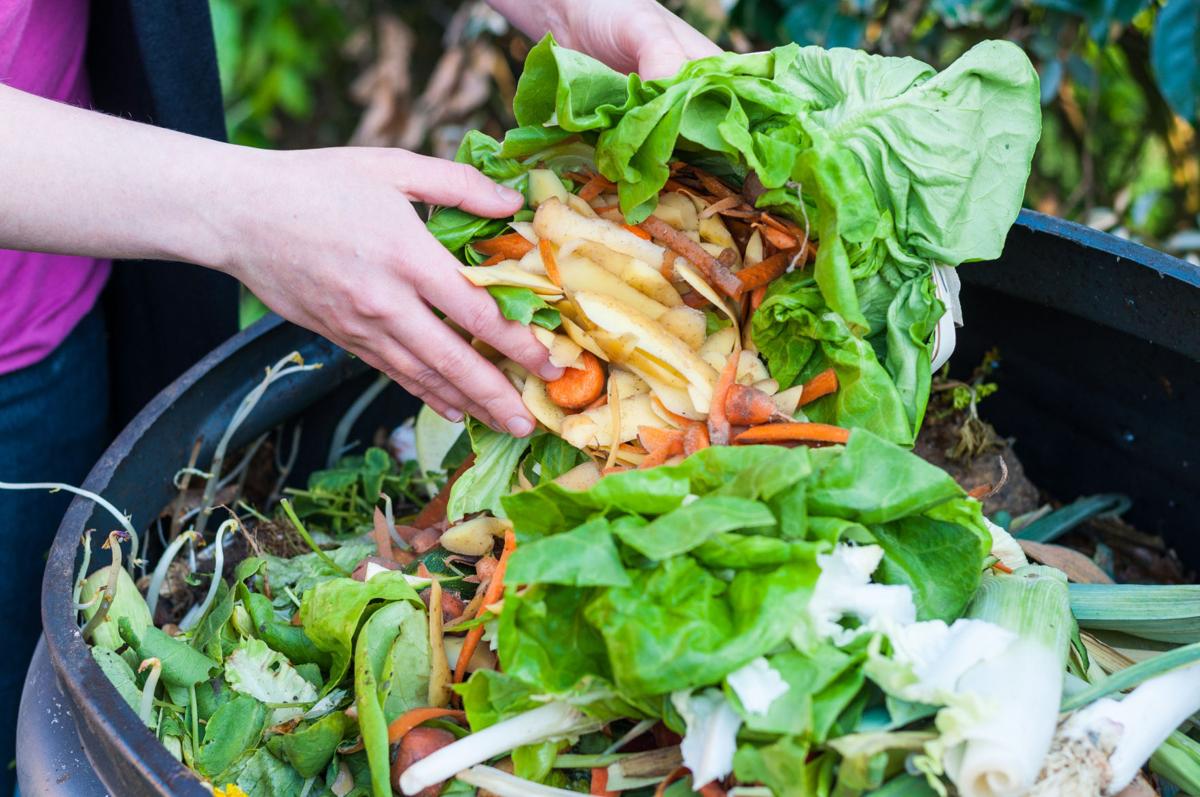 Wildfires, a pandemic, and economic shutdowns left hundreds of Napans hungry and not sure where their next meal was coming from. Feeding It Forward Napa Valley (FIFNV), a local nonprofit started in 2018 by David Busby, stepped up to meet that challenge and connect those who could donate food with those who need it.
With an amazing group of volunteers, and more than 80 donors and local distribution partners, FIFNV recovers excess fresh and processed food to feed the hungry. In 2020, FIFNV distributed more than 100,000 meal equivalents.
Support local news coverage and the people who report it by subscribing to the Napa Valley Register.
During the first three months of 2021, it recovered 57,000 pounds of good quality food and implemented software to help match donors and distributors. FIFNV is well-positioned to fill the niche of recovering prepared food when events such as BottleRock, the PGA Open at Silverado Resort and Spa, and hospitality-related activities reopen after COVID-19 restrictions are lifted.
While sudden disasters come and go, the need for food support remains constant, and FIFNV welcomes new volunteers and partners. It is one of several Tobacco Master Settlement Agreement Grants (MSA) programs in Napa County that strive to improve health outcomes for individuals and families throughout the community.
Food recovery helps meet that goal on two fronts: providing fresh food to the hungry and preventing waste. It also helps Napa meet the edible food recovery requirements of California's landmark climate bill SB 1383 (2016).
As we reported in this column in our July 28, 2019 article on food waste ("Waste Not, Want Not: Help Reduce Greenhouse Gas Emissions in The Kitchen"), an astounding 30 to 40% of the food produced for human consumption is not eaten, resulting in about 20 pounds of food waste per year for every man, woman, and child in the U.S.
By reducing food waste, we not only reduce levels of methane gas, a potent greenhouse gas formed when our food wastes rot, but we also reduce all the energy-related emissions associated with growing, processing and transporting food.
Due to high amount of methane generated at landfills, SB 1383 mandates that California residents and businesses start collecting their organics by 2022. Fortunately, it's not hard to be part of the solution, by purchasing only what you need (and saving on your grocery bill!), eating leftovers rather than tossing them out, and composting your food wastes instead of tossing them – everything from meat, bones, and dairy products to bread, fruit, and veggies.
You may also choose to donate to community gleaning programs and a local Food Bank. Napa Valley CanDo is a great resource to schedule gleaning projects. And finally, if you know event organizers, urge them to work with groups like FIFNV to collect and distribute food.
Tim Dewey-Mattia, manager for public education at Napa Recycling and Waste (www.naparecycling.com) reminds us all to drop food waste into the brown compost cart, along with yard wastes. Food-soiled paper, paper cups and plates, paper towels and napkins, coffee grounds and filters and tea bags can also be composted.
According to Dewey-Mattia, an NRWS survey found that the #1 reason households participate in the county composting program is that it turns organic material into a rich soil amendment that can be used here in Napa County for landscaping, kitchen gardens, farms, and vineyards, closing the loop locally and sustainably. 
The chief reason households said they were not participating is the convenience of putting food waste down the garbage disposal. But this is a bad option because such food waste ends up at the wastewater treatment plant, where it increases treatment costs, as well as water and energy use.
Here are some important reminders :
• Keep your kitchen compost pail in a convenient location.
• Empty daily or line your container with newspaper, paper bags, or locally-approved compostable bags.
• To cut down on trips to the compost bin and keep your kitchen smelling fresh, keep a container in the freezer.
• Collect food scraps while preparing meals, scraping plates, and cleaning out the refrigerator of unwanted leftovers or spoiled food.
• Remember to include paper towels, napkins, paper plates, and coffee cups.
Catch up on Napa County's top news stories
Margret Smetana lives in Napa, is retired from a career in communications design for health and human services, and is a member of Napa Climate NOW! Napa Climate NOW! is a local non-profit citizens' group advocating for smart climate solutions based on the latest climate science, part of 350 Bay Area. Find us at Facebook or through napa.350bayarea.org.