Three days and an estimated 120,000 people later, BottleRock organizers are already planning for next year's festival scheduled for May 25–27,…
If you enjoy people watching, the BottleRock Music Festival was the place to be. In a tranquil setting near a river, far from the ravages and …
This is a story about the healing power of music told by two women, Sara Agah Franti, the co-founder of the Do It For The Love Foundation (DIF…
Tens of thousands upon tens of thousands descended upon BottleRock 2017 for three days of non-stop music on four stages. But in between top na…
Photo highlights from BottleRock's final day.
BottleRock is a smorgasbord of pop music for nearly every taste. For its most dedicated fans, the Napa festival is something else: a marathon.
Editor's note: Napa Valley Register columnist David Kerns offers his BottleRock insights from Day 2.
During the pandemic shutdown, companies have come up with novel ways to let you connect with faraway places through food. 
Chef Massi Boldrini and his family lost their Napa home to the Atlas Fire, and their restaurant to the pandemic, but the opportunity to be at …
Everyone has a favorite, but which is the best? Here's a look at every type of Girl Scout cookie, ranked.
The best fish in Napa? Cindy Deutsch introduces two fish vendors at the Napa Farmers Market. 
Napa Valley food writer Ken Morris reflects on a how he has spent the year of pandemic shutdown. 
Napa Valley food writer Betty Teller marks her first a first-in person meeting in a year — serving on a jury.
PennyGem's Elizabeth Keatinge tells us how you can get the most value on home remodeling projects.
No matter how you look at it, removing varnish from wood is not a pleasant job, but the feel-good feeling when it' s over makes the job worth …
Eighty percent of home break-ins occur at the front and back entries, so mechanical deadbolt locks installed on these doors can vastly add to …
Find out what financial experts say about retail credit cards, what you should clean everyday and what can wait, and more videos to improve yo…
For an eco-friendly bathroom, design it to be as water-efficient as possible.
Every parent knows just how much kids love drawing on the walls—and they probably have their own horror story of checking up on play time to f…
March 6 roundup of great finds online.

Craiker Associates Architects & Planners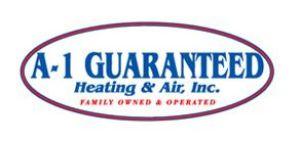 A-1 Guaranteed Heating & Air