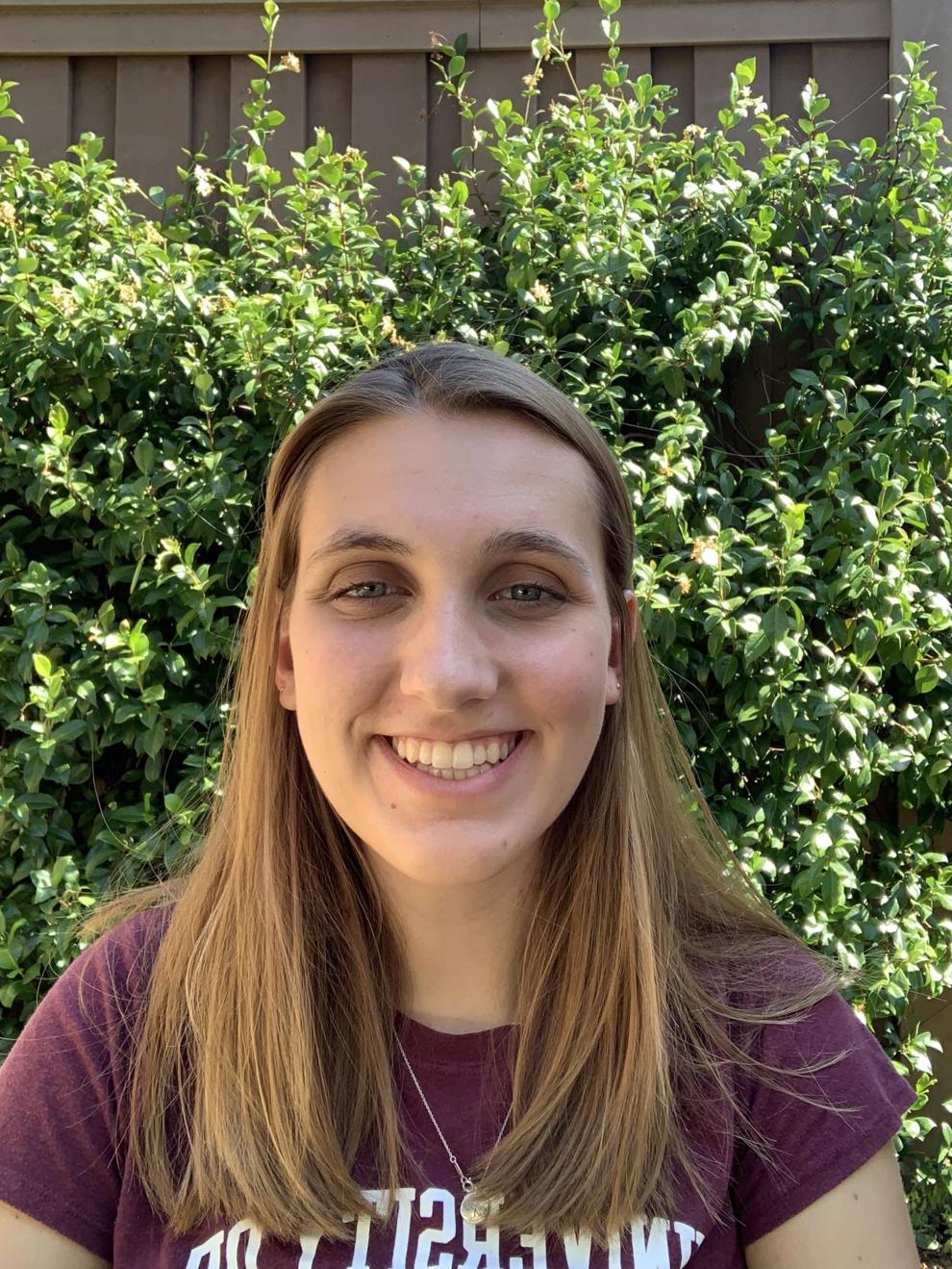 I grew up in Napa going on family bike rides and dog walks at Alston Park. I liked exploring and I loved the outdoors. School has always been an important part of my life, and more recently I have become aware, through my education, of the impending climate doom. I feel the need to share my story with people in order to encourage them to feel the same sense of urgency towards this ever-worsening crisis we've created.
To begin my educational career, I attended St. A's for kindergarten through 8th grade. I had a great time learning about geology and chemistry and dissecting owl scat pellets to identify the bones of their prey.
After St. A's, I attended Vintage High. It was hard adjusting from a 350 student population to a 1,800 student population. I found refuge in classes. I especially liked my biology class, whose teacher really started my life-science love. I connected well with a lot of teachers in high school and have loved school because of them. There were so many teachers who taught me so much more than the subject of their courses: they touched my heart and I'm grateful for each and every one of them.
Unfortunately, I really didn't think about environmental science until it was too late to take the class in high school. However, I did collaborate with the AP Environmental Science teacher when I wrote for the school newspaper about Trump's climate change denial (The Vintage Times, February 2018). The information fueled my dissatisfaction with climate policy. I felt impassioned about the environment already, but that interview I conducted for my climate change article put my interest on a fast track.
I next arrived at the University of Redlands with an inclination towards environmental science and psychology. My freshman seminar professor offered both Ecopsychology and Environmental Ethics, which influenced a lot of my views today.
In the spring semester of freshman year, I heard a TedTalk hosted by a friend in Environmental Chemistry. I heard from Professor Alana Belcon, who introduced me to mapping, and was enthralled by all the ways one could show data on a map.
Here is where my Spatial Studies passion began. I took a class in that subject as a sophomore, the semester after I heard Belcon speak. I had so much fun in this class. Something about the friendly atmosphere of the classroom and the meshing of such diverse themes of geography, statistics, digital design, and research created a new home for me.
Fast-forward to the beginning of this summer (2020), I started looking for volunteer positions to go with my self-developed spatial studies curriculum. I reached out to the Napa Sierra Club and they happily took me onboard and gave me a list of tasks and groups to connect with. I now know that I want to eventually be involved in environmental policy. I don't know exactly where I'll enter that field, but I'm conducting an inquiry this summer into different facets of local Napa environmental policy through the Sierra Club, Napa Climate NOW! and various other groups.
My most exciting project currently is with Napa Climate NOW!. I landed a special project researching carbon sequestration rates for oak trees.This research led to a presentation explaining proforestation efforts (preserving and nurturing old growth forests) and why to stop deforestation.
To have more experience in instilling environmental awareness, I'm writing this article, educating others about this new path I've found in environmental science, and hopefully garnering interest toward the environmental movement.
I'm also creating a new Sierra Club event, lobbying U.S. Rep. Mike Thompson, managing an Instagram for a nearby Citizens Climate Lobby chapter (@citizensclimatelobbysantarosa), all while hiking and enjoying my summer at home. It's been a dream working alongside such amazing people and I feel so rewarded knowing that I'm making a difference and setting an example for others in my hometown.
Here are a few things you can do to mitigate your impact on climate change:
— Use post-consumer recycled products, and use only what you need.
— Learn about and preach pro-forestation
— Compost food scraps and food-soiled paper
— Reduce gas usage in your car and natural gas at home.
— Transition to 100% renewable power for your home through the Marin Clean Energy Deep Green program.
— Vote in this and every election and inform yourself (and others) about what the candidates will do to impact climate change.
Katie Sitwell is a Napa native, now in her junior year at the University of Redlands in Southern California where she is majoring in both Environmental Science and Public Policy and a minor in Spatial Studies.
Napa Climate NOW! is a local non-profit citizens' group advocating for climate solutions based on science, part of 350 Bay Area. Find more information at napa.350bayarea.org.