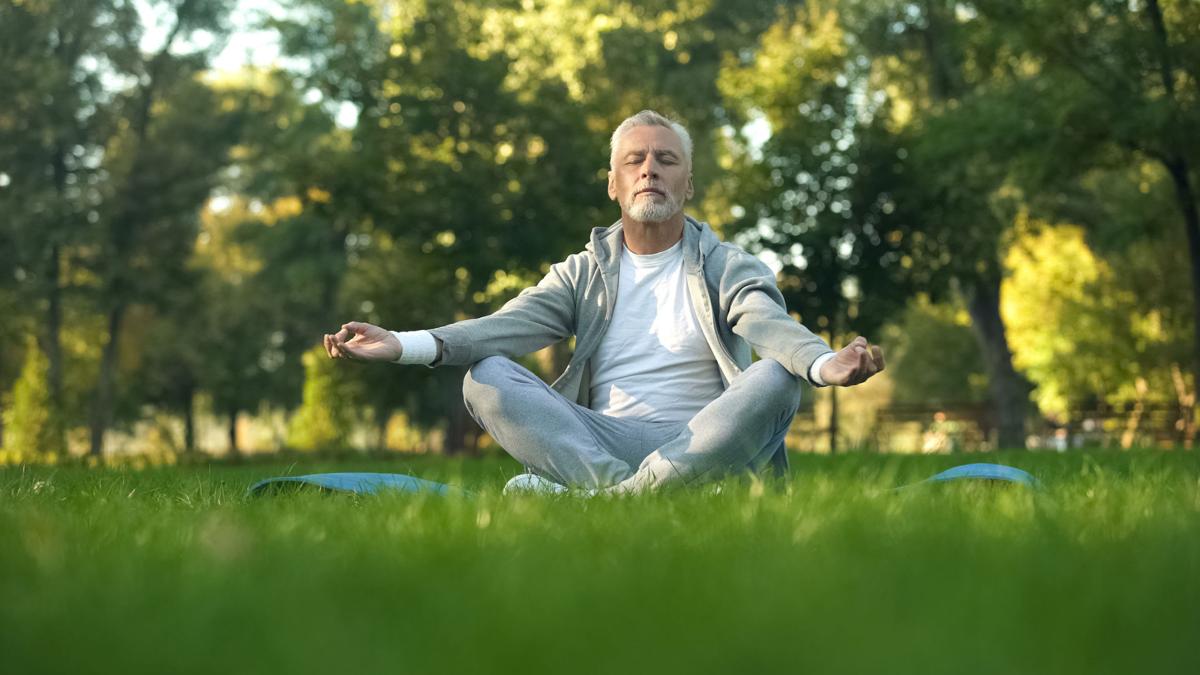 Today we have the opportunity to learn about some of the fun activities taking place at the Napa Senior Center, thanks to Linda Button, recreation coordinator.
Via Zoom you'll have the opportunity to learn about the "Pivotal People from Napa's Past," discovering who from Napa County's past helped to forge its present and future. These accounts will include how Chancellor and Electra Hartson ensured good mental health, jobs and woman's suffrage; Dr. Milo Pond's' and his life-saving inventions; the post-Spanish influenza pandemic referendum, and more!
Support local news coverage and the people who report it by subscribing to the Napa Valley Register.
All of this from Rebecca Yerger, a Napa native, a professional historian and historic preservation consultant. You'll recognize her name as the author of the Napa Valley Register history column, 'Memory Lane. Her class is on Thursday, from April 8 to April 29. The cost is $55. Contact Linda Button for more information at lbutton@cityofnapa.org or phone, 707 255-1800
Two excellent exercise programs are coming up in March, both held outside under covering on the Bocce Ball courts at the Senior Center with outdoor heaters. Distancing and masks are required.
Janelle Mason will be presenting "Aging Backwards" on Mondays and Wednesdays, Monday, March 1 to 22, and Wednesday, March 3 to 24. Classes on both days are 1:30 to 2:30. The cost is $40.
She will also be presenting "Essentrics with Janelle," on Tuesday evenings from 6 to 7 p.m.
With Essentrics you keep your entire body healthy. Whether you want to use this as your sole exercise program or to enhance one you are already doing, Essentrics will provide you with so many benefits. You will gain greater strength through elongated movements, rebalance your muscles for better posture, gain balance through engaging your core during the entire class. You feel amazing after every class, get stronger and reduce your potential risk of injury for all the activities you love doing.
I've greatly enjoyed taking Essentrics classes from Janelle in the past, and she is amazing.
How about taking a Yoga class? "Yoga for Mindful Aging" is held in the Napa Senior Center Bocce Courts, taught by Cliff Zyskowski. Classes are held on Tuesdays and Fridays. On Tuesday, March 2 through March 30, the cost is $50. On Friday, March 5 to March 26, it's $40. The time for both days is 1:30 to 2:30 p.m.
As we get older, let us celebrate who we are rather than dread what we fear we will become! Yoga can't stop us from aging, but this class will help us approach our golden years with more grace, agility and confidence. This class incorporates strength, flexibility, balance and agility movements designed to help develop our inner smile. All postures have options open to our own body's interpretation. Included is breathwork, meditation and possibly a few chants of "om," if we feel so inspired.
Cliff was born and raised in Chicago and has been teaching yoga for four years and been practicing yoga most of his adult life. Cliff feels that "by finding the right balance of effort and ease, yoga clarifies the connection between the mind, body and spirit and illuminates the shining star of who we are." Very nicely said.
In addition, Linda tells us about a fun event on St. Patrick's Day: A drive-through event on Wednesday, March 17, from 1 to 2 p.m. is free to the first 100 people over 50 years old.
A generous leprechaun has donated surprise treats that will be provided through your car window for you to take home and enjoy. It's limited to one treat per person. The staff will wear face coverings, gloves and maintain social distancing measures and they ask that you please stay in your car.
Thank you, Linda. Lots of fun things to take advantage of in March.
Find the things that give you pleasure and make you happy. Only you can do that for yourself.
WATCH NOW: NEW STUDY SHOWS BLACK COFFEE CAN BE GOOD FOR THE HEART
CHECK OUT THE WEEK IN CARTOONS
The week in cartoons
Tim Campbell cartoon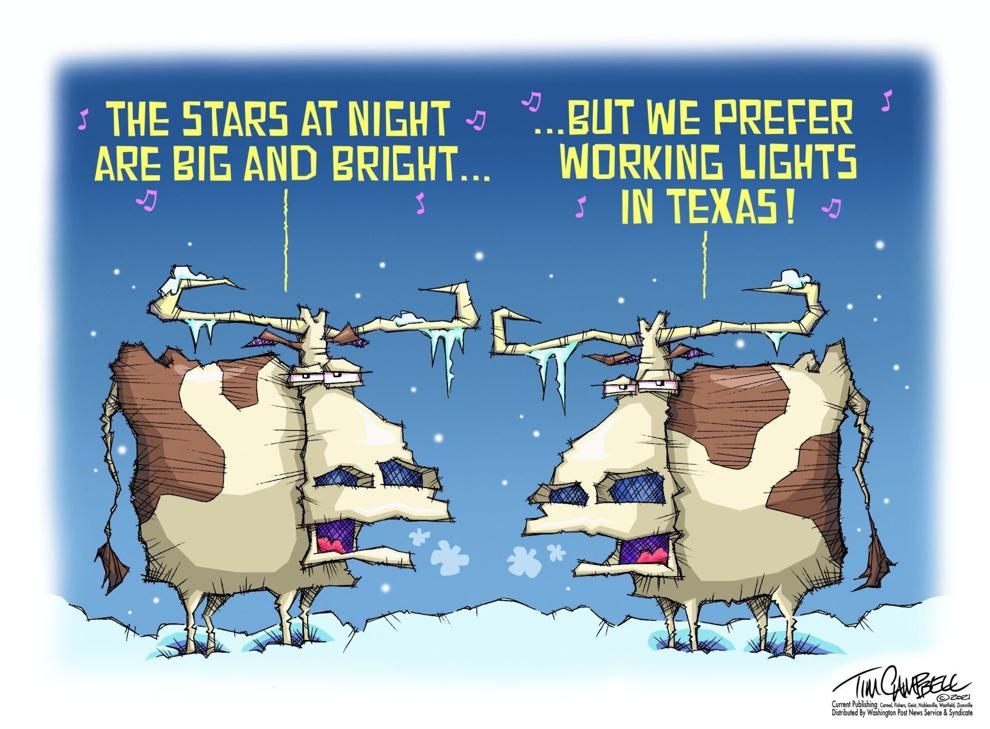 Clay Bennett cartoon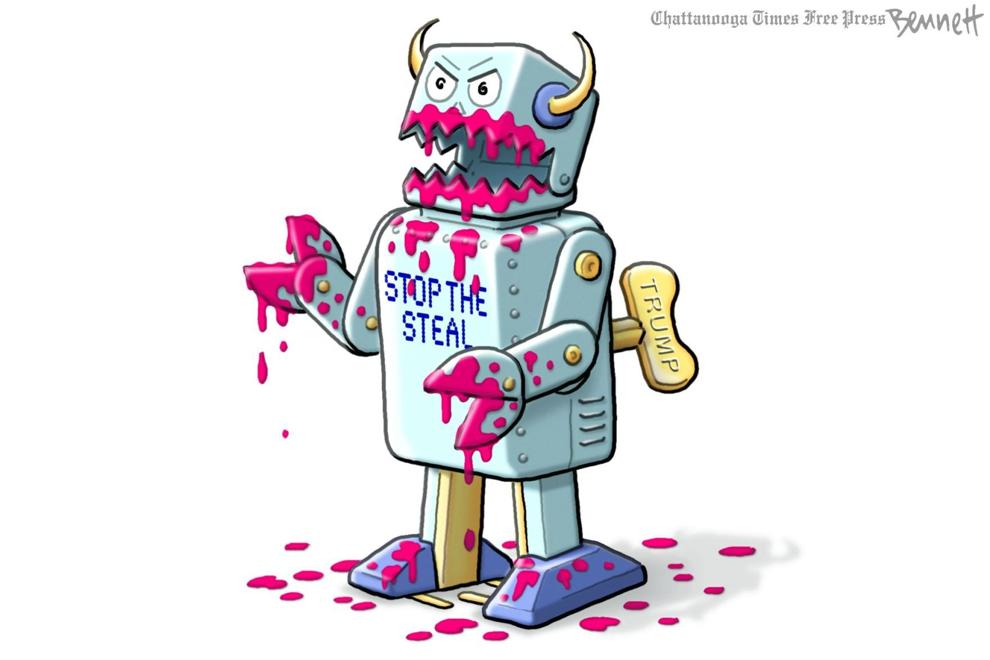 Clay Bennett cartoon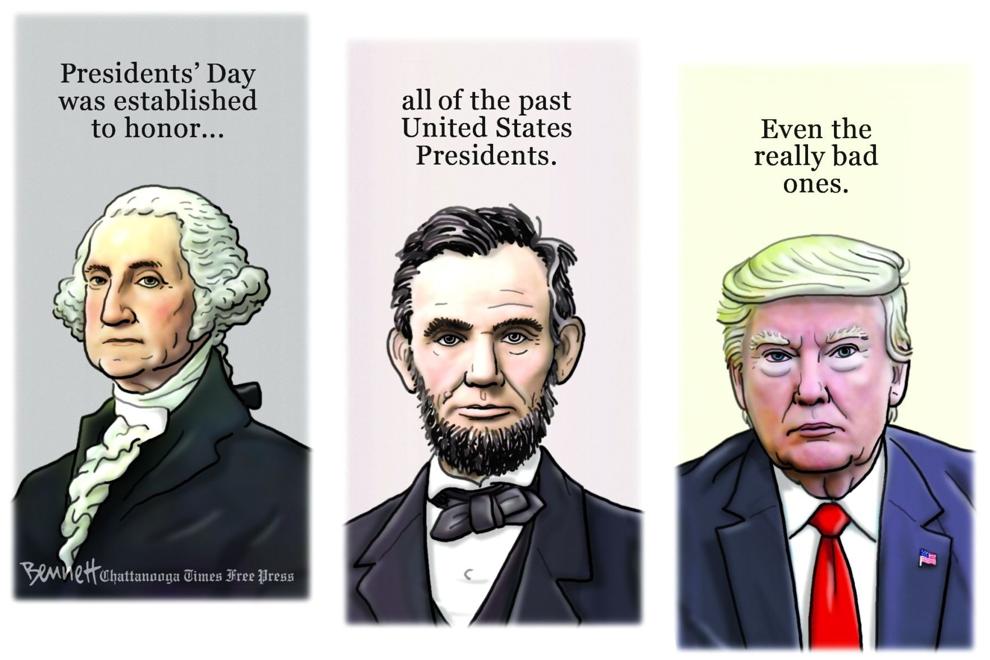 Clay Bennett cartoon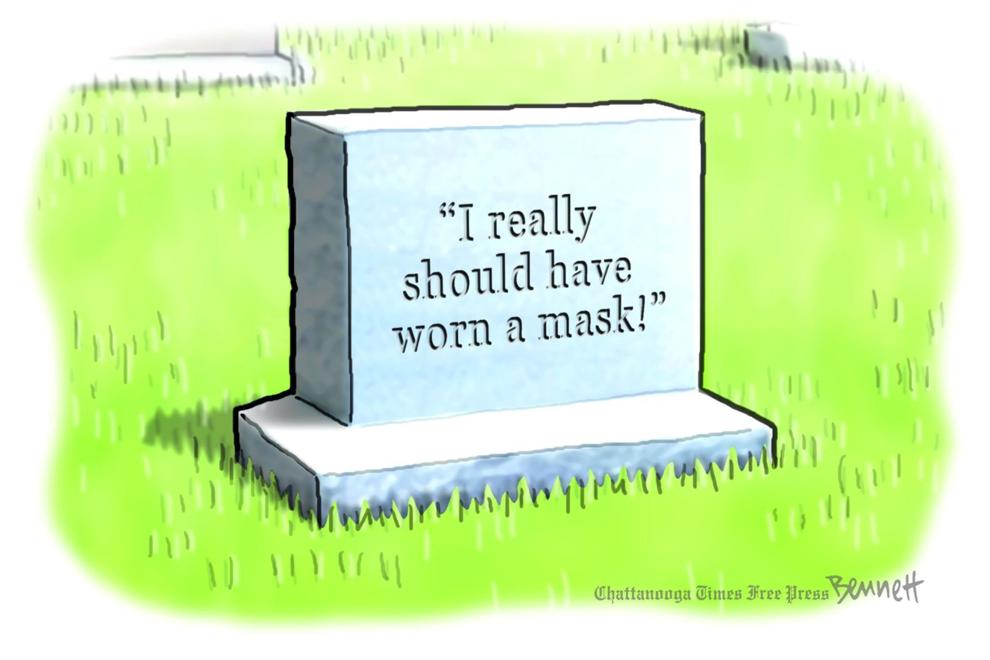 Clay Bennett cartoon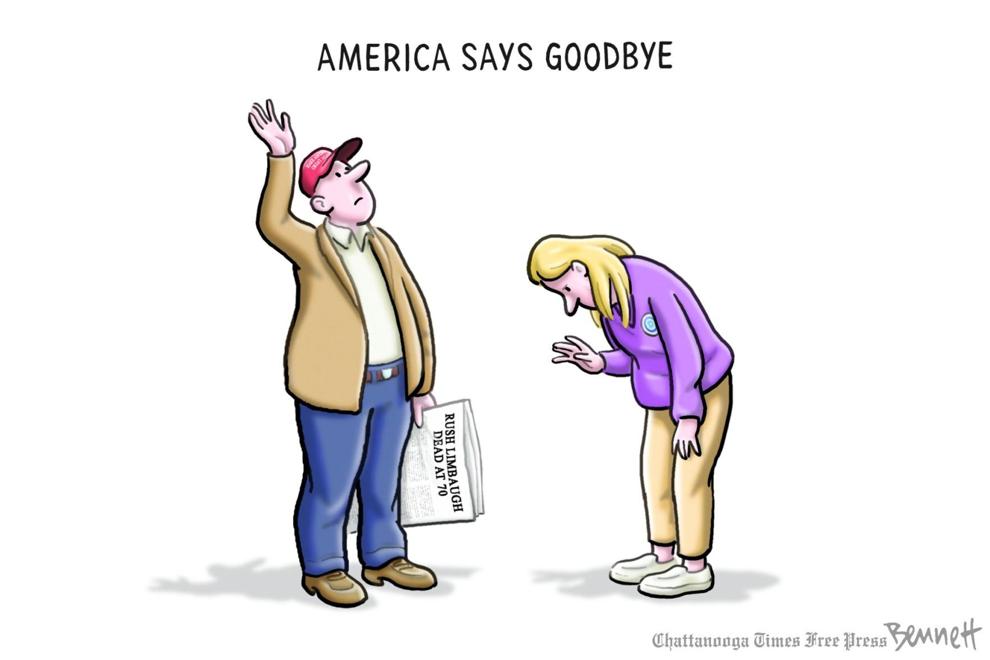 Jeff Danziger cartoon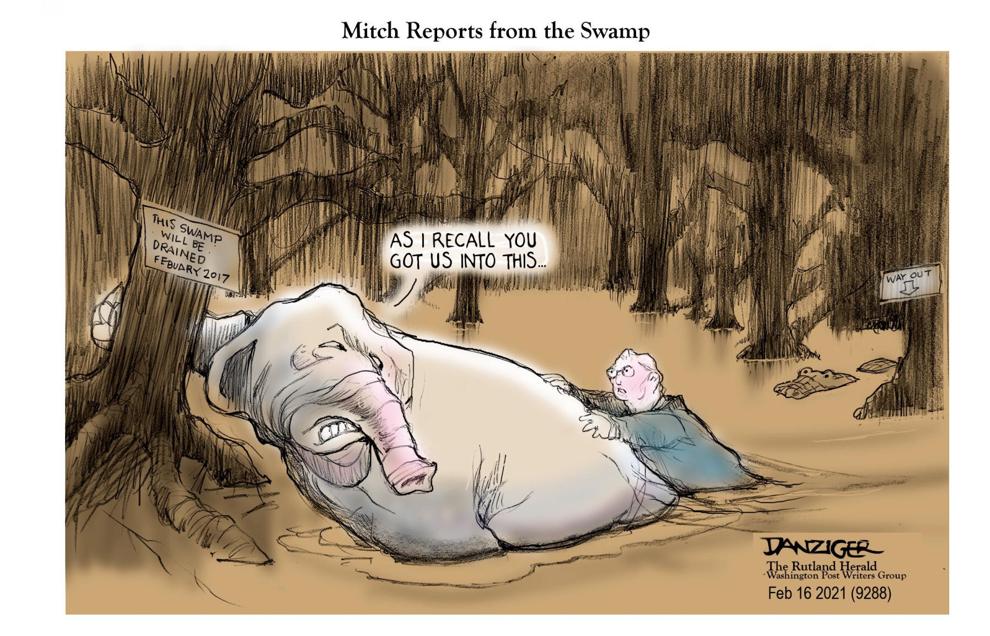 Jeff Danziger cartoon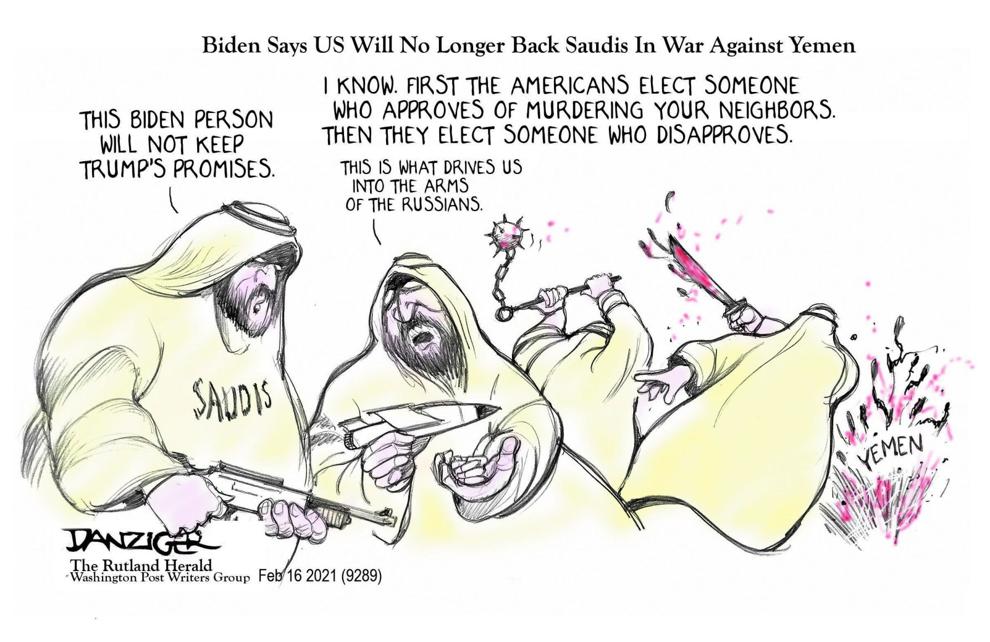 Jeff Danziger cartoon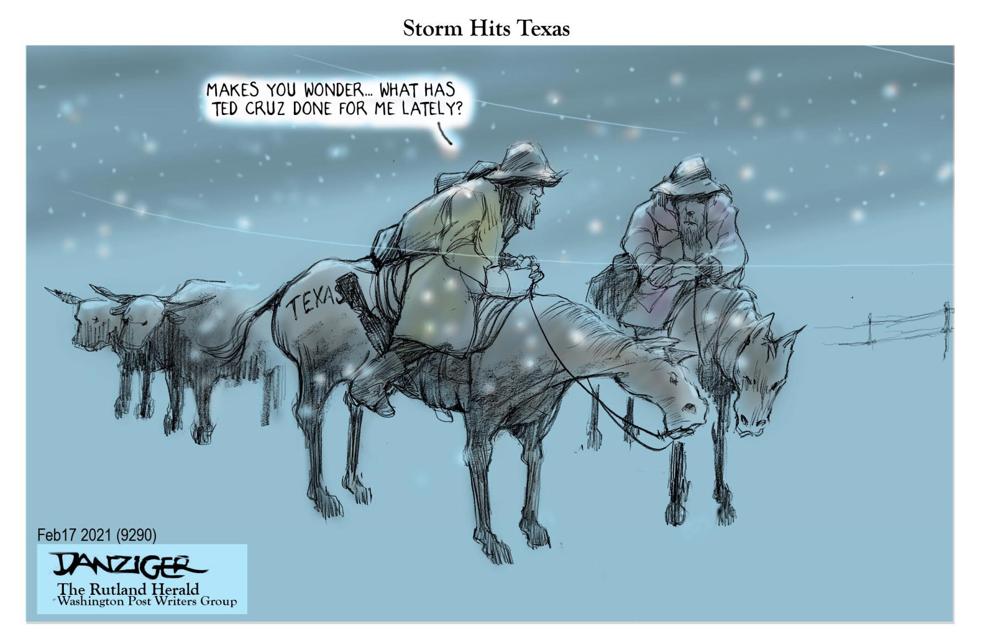 Jeff Danziger cartoon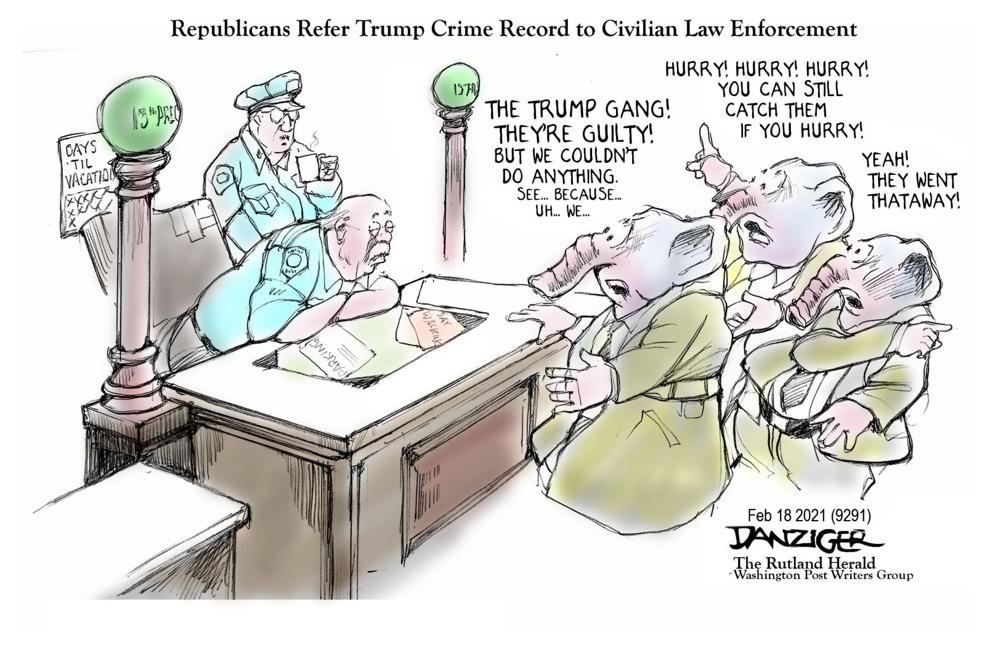 Jeff Danziger cartoon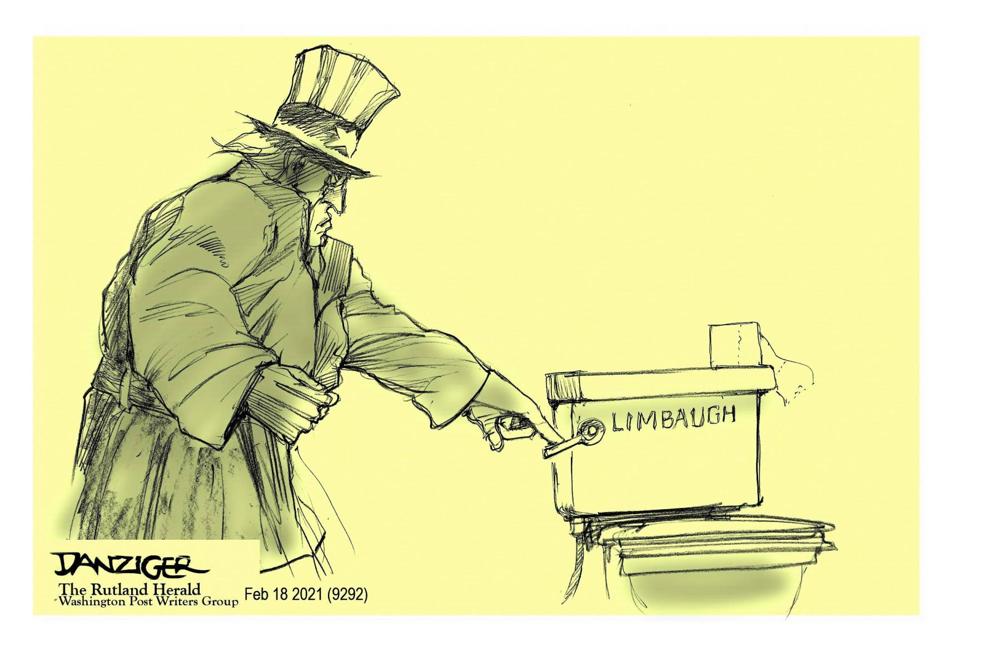 Jeff Danziger cartoon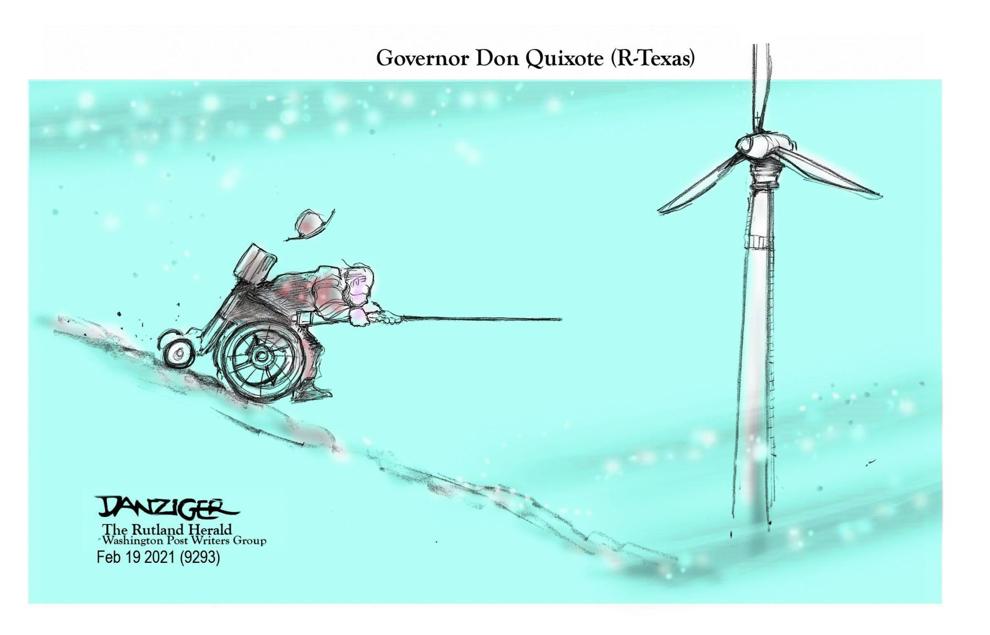 Jeff Danziger cartoon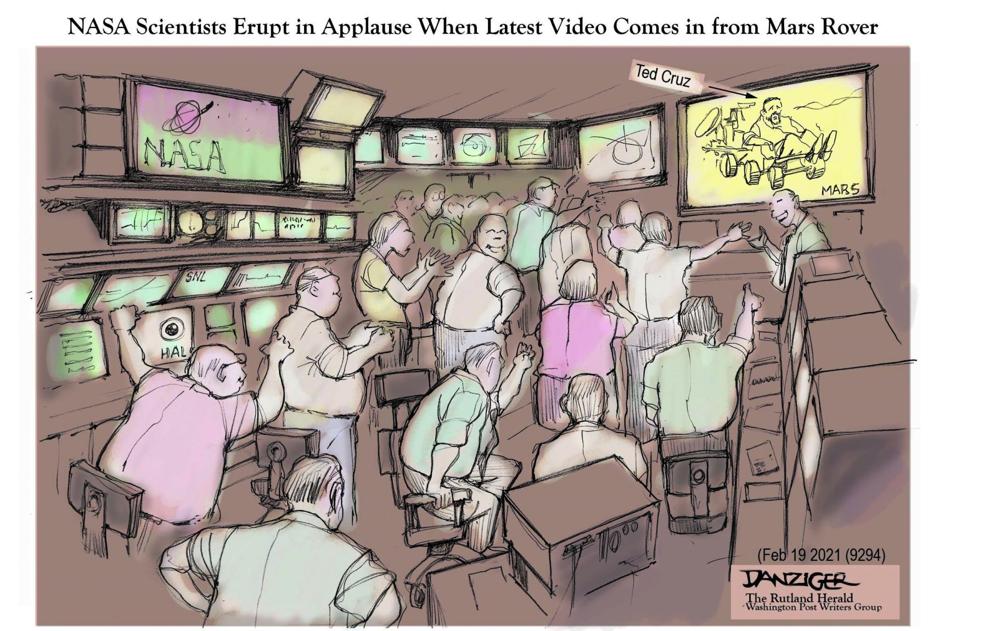 Lisa Benson cartoon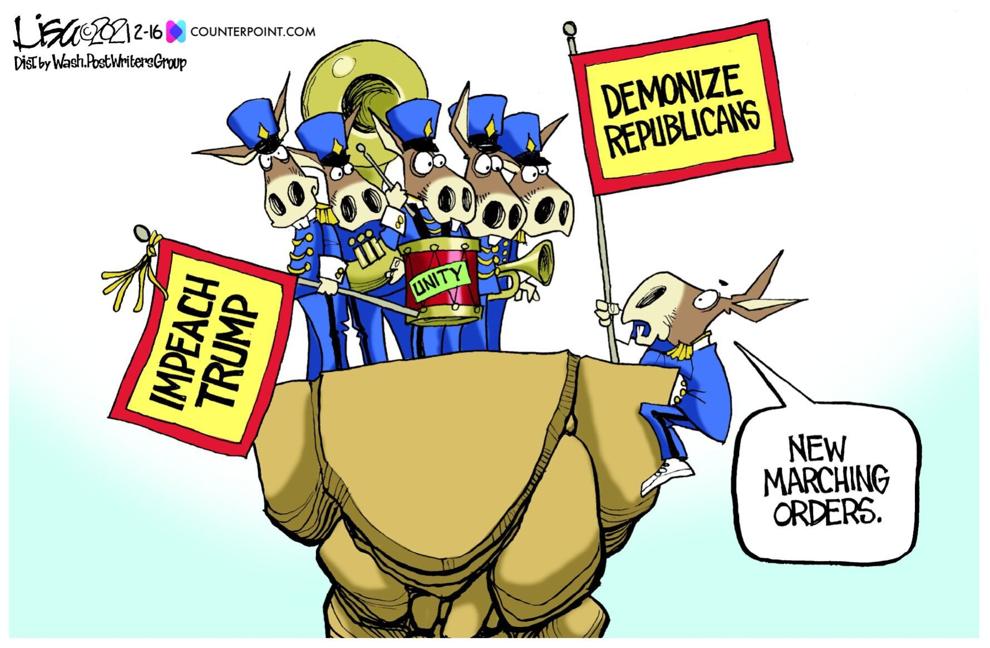 Lisa Benson cartoon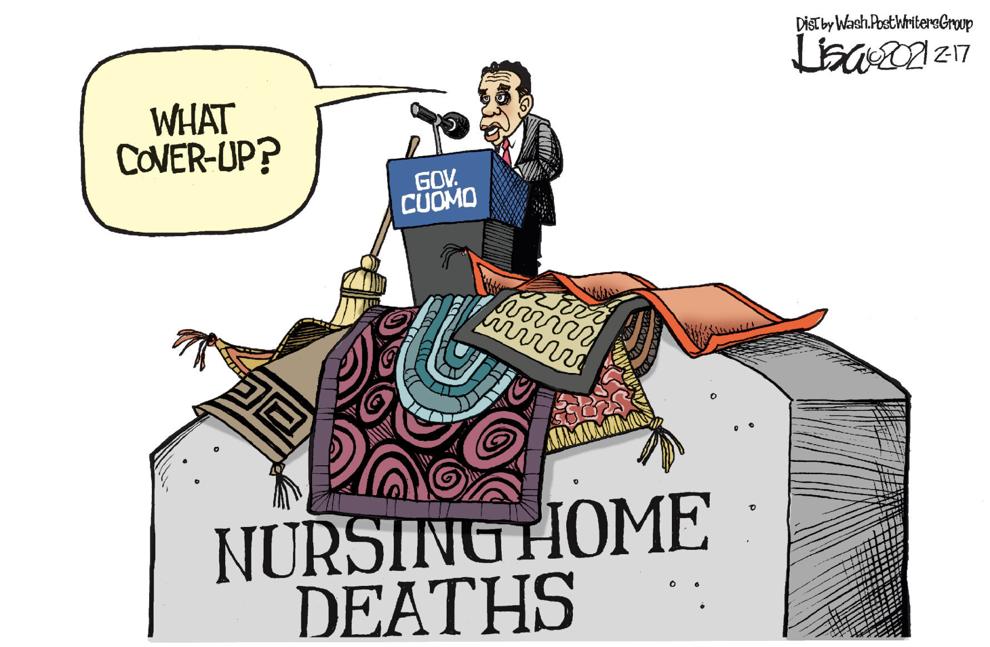 Lisa Benson cartoon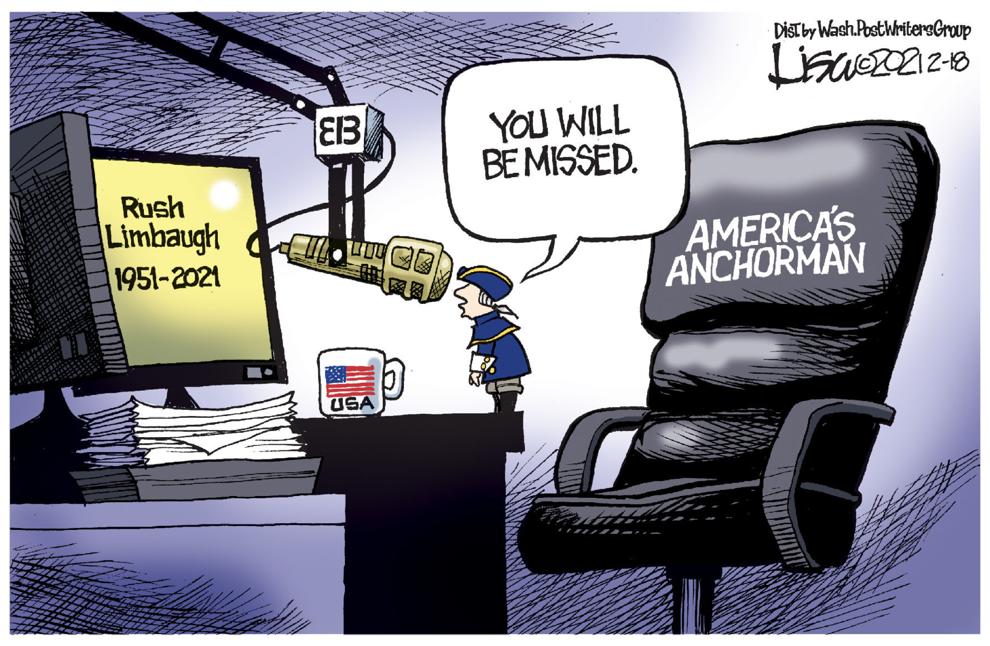 Mike Lester cartoon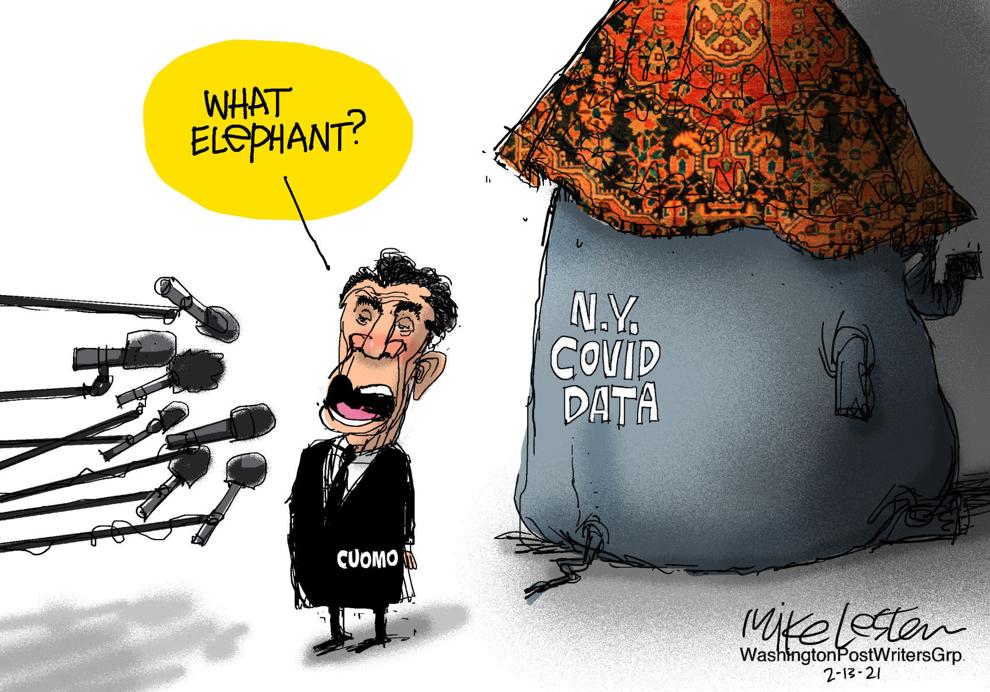 Mike Lester cartoon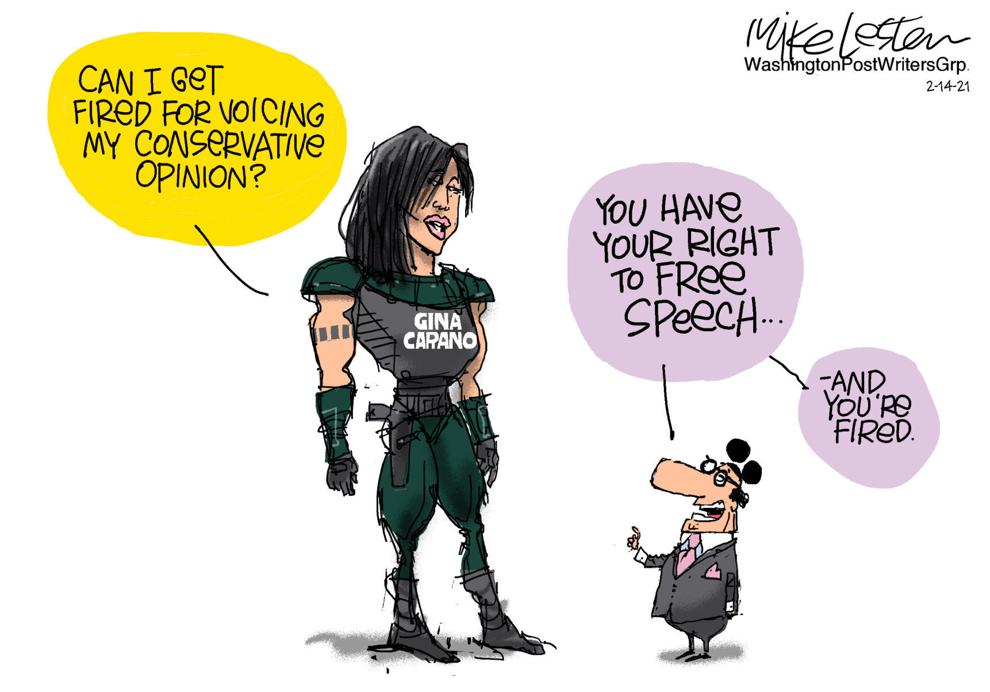 Mike Lester cartoon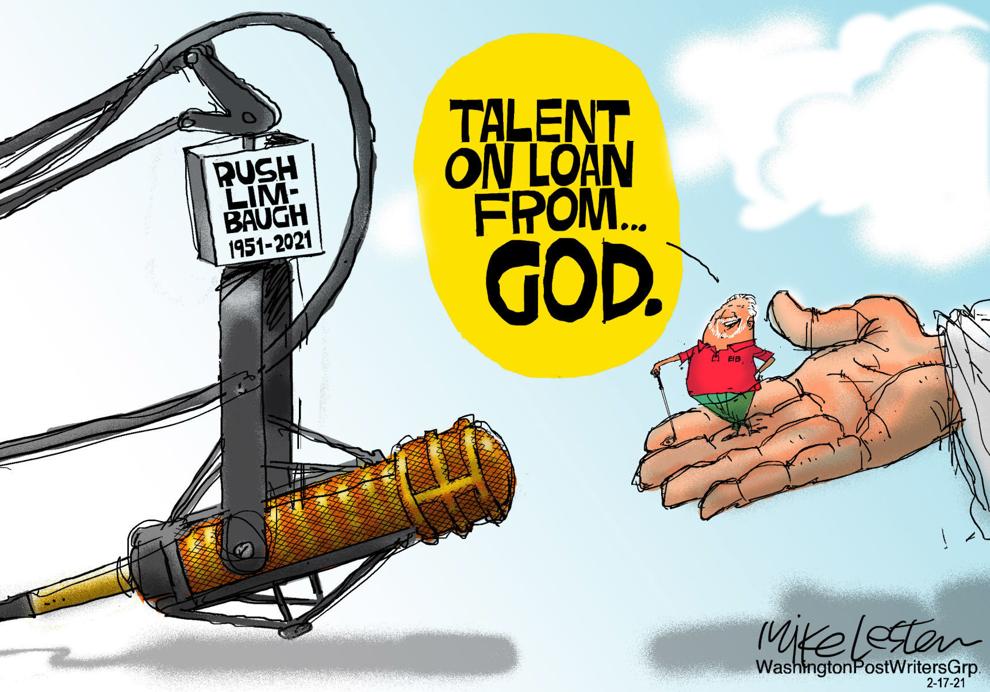 Mike Lester cartoon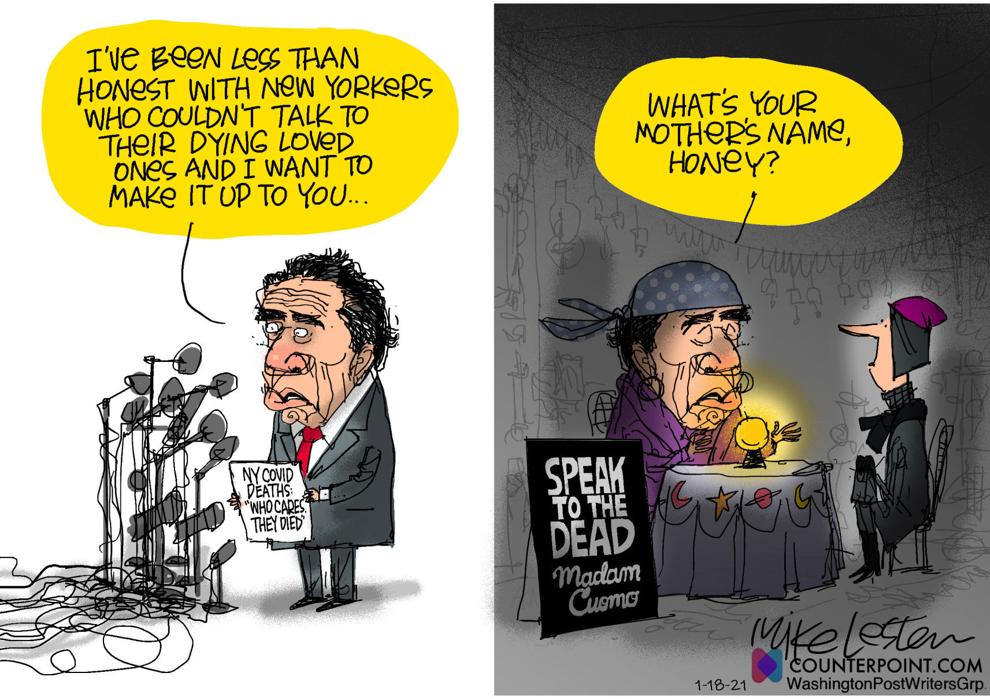 Signe Wilkinson cartoon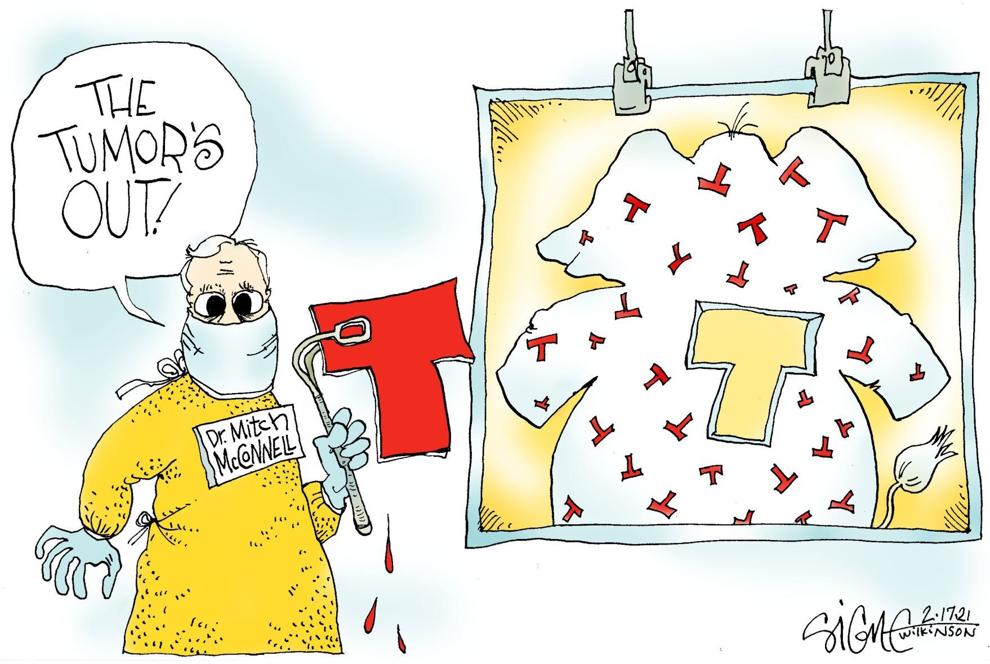 Signe Wilkinson cartoon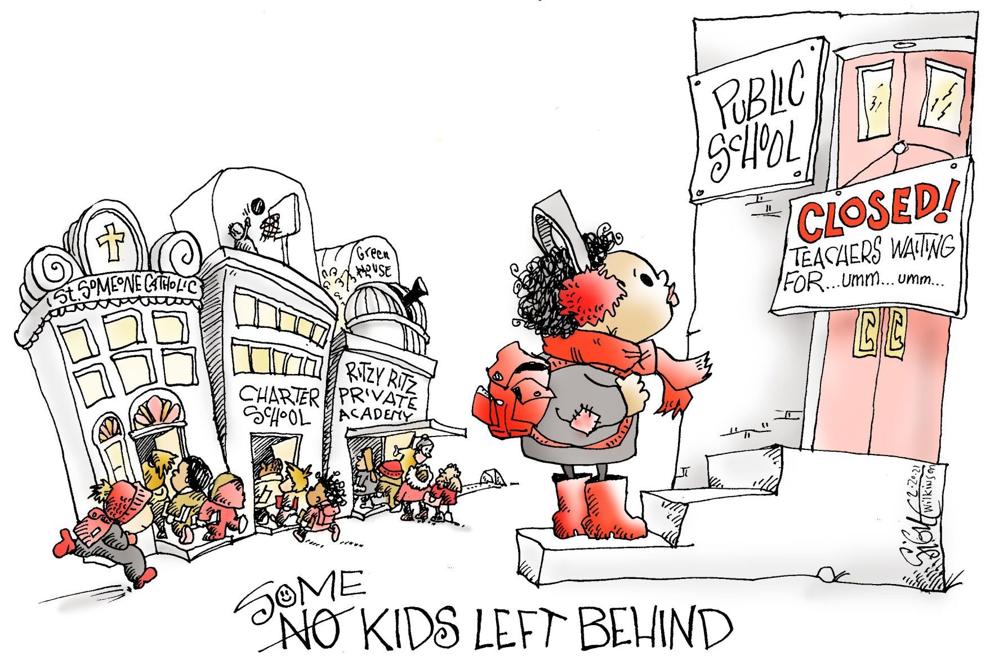 Tim Campbell cartoon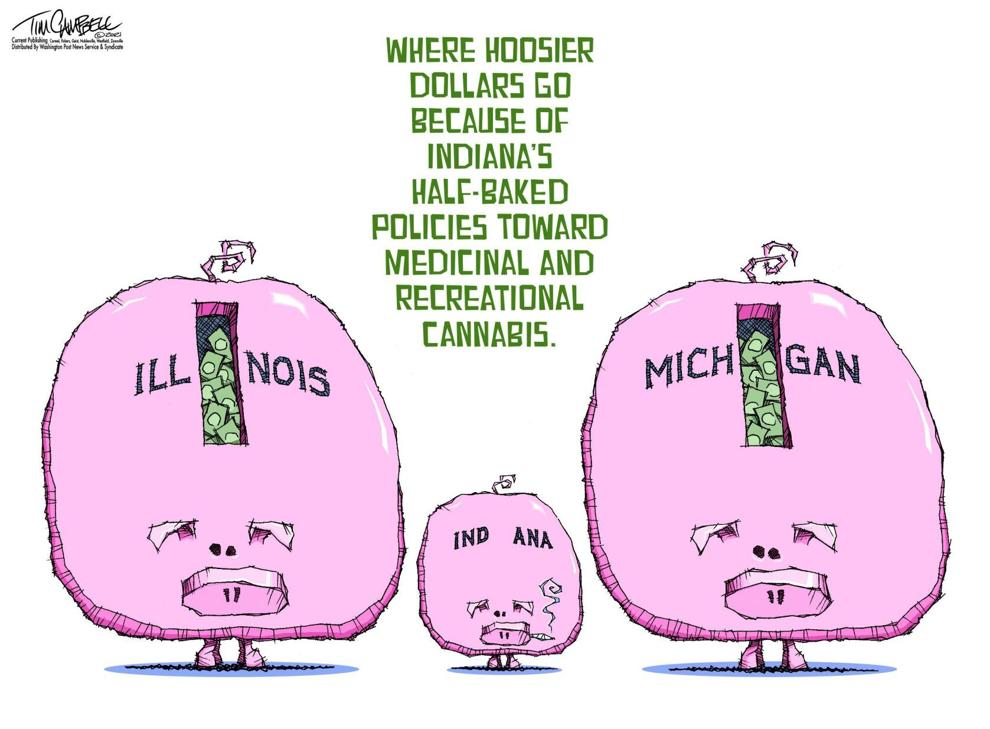 Tim Campbell cartoon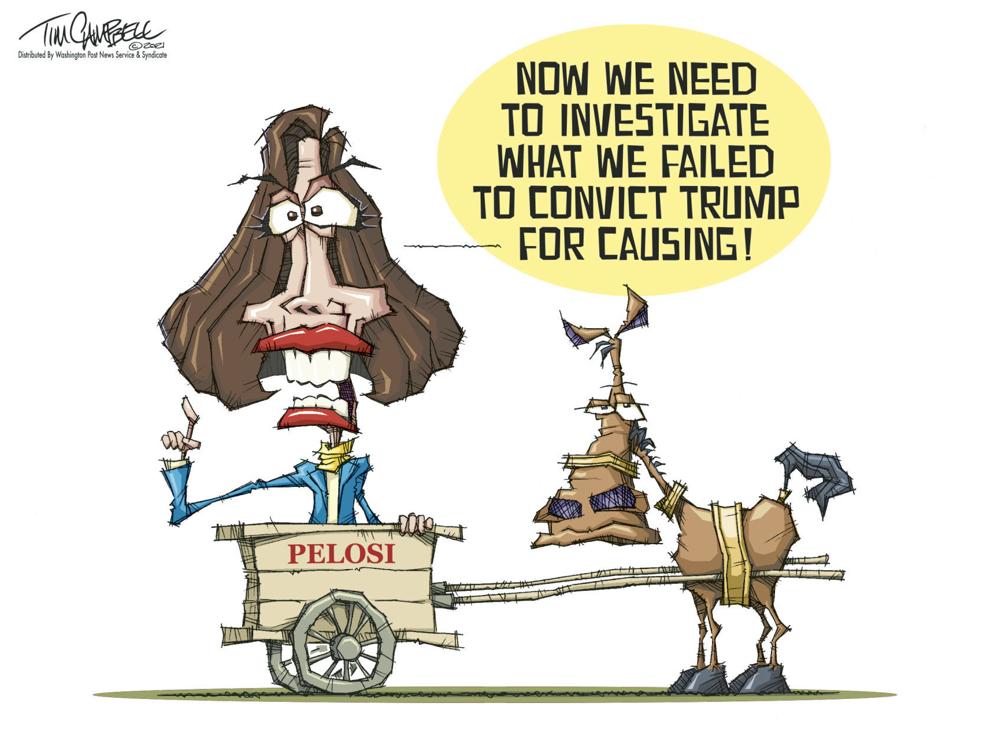 Tim Campbell cartoon