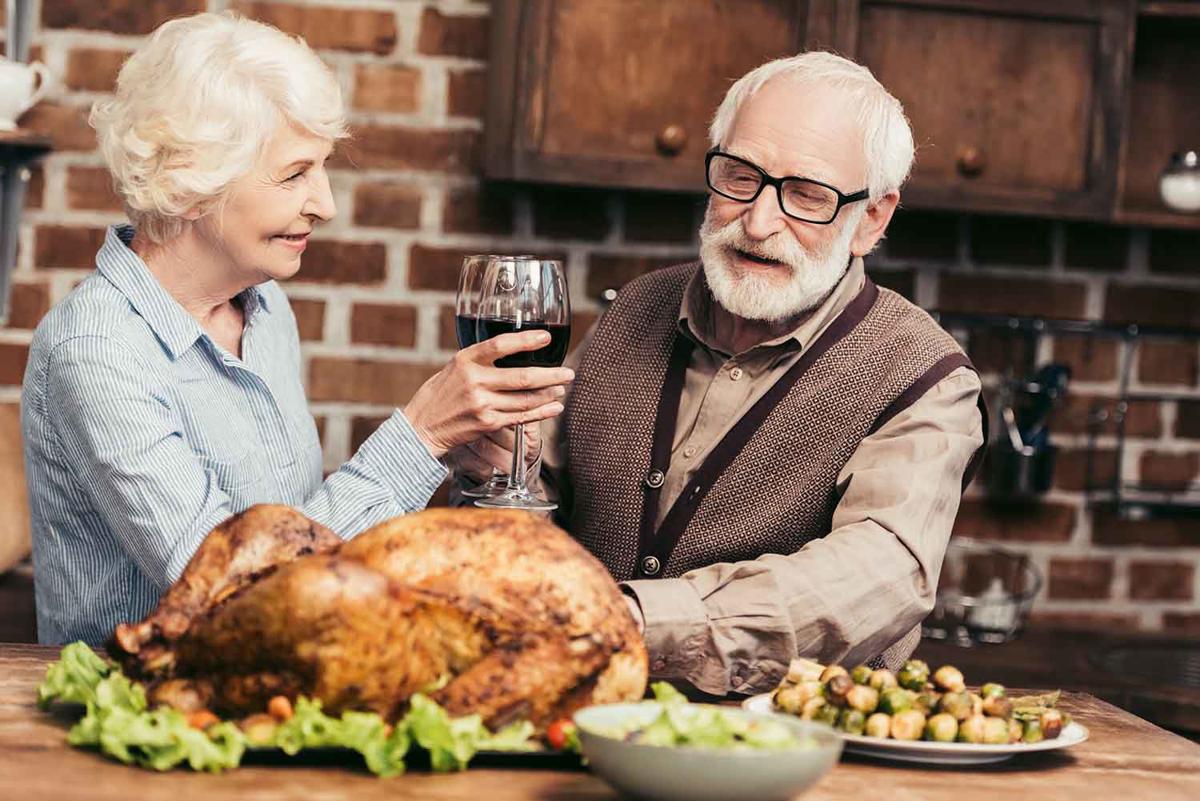 Good morning, dear friends. I know it won't be easy, but let's try to help our selves to get away, mentally, from all the frightening fires that are happening close by.
Linda Button, from our Napa Senior Activity Center, kindly sent us some upcoming activities that sound like great fun, and would, certainly, help get our minds off the fires for a little while.
For instance, you wouldn't want to miss the Thanksgiving Luncheon, which will be served in the Manzanita Room on Monday, Nov. 18, at 1500 Jefferson St. It will give us the opportunity to find something to be thankful for.
The cost is $7. Code: 13477. A wonderful treat to be thankful for.
The City of Napa Parks and Recreation will present Thanksgiving luncheon at 11 a.m. on Nov. 26. The cost is $7. Code: 13477. Register in person or online at cityofnapa.org/parksandrec.
The Senior Activity Center will be closed on Monday, Nov. 11, for Veterans' Day and also closed on Thursday and Friday, Nov. 28 and 29, for the Thanksgiving holiday.
Did you know that there are free activities at the Senior Center? They are held in the Maple Room starting at 1 p.m., daily. Monday: Mahjongg; Tuesday: Pinochle; Wednesday: Mexican Train Dominos; Thursday: Cribbage and Friday: Intermediate Mahjongg. Please register.
This coming Wednesday, Nov. 6, will be National Nacho Day, at 11 a.m. Come for chips and all the toppings. The cost is $5. Code: 13481.
Two days later, on Friday, Nov. 8, at 11 a.m., will be a Veteran's Day Celebration, honoring all who served and giving us this opportunity to thank these men and women for their acts of service! No cost. Code: 13478
I know that you'll want to take advantage of this offer by the City of Napa fire Dept.'s offer of a working smoke alarm, which they will install in your residence free of charge.
Their goal is to have at least one working smoke alarm in every residence in Napa. You'll want to contact them for assistance. Email: freesmokealarm@cityofnapa.org
Let's talk about the need to keep our entire body healthy. Happily, there is just such a class on Tuesdays, Nov. 5-26, 6-7 p.m. with Essentrics with Janelle. The cost is $40, Code: 13395.
Let's move on from our Napa Senior Activity Center to the downtown area and drop in on the Napa County Library.
They have a program there called Grandparents & Books. The Library Grandparents are warm and enthusiastic volunteers who love to read to children. They are identified by their "GAB" buttons and red aprons.
On Mondays, Grandma Joy reads from 10:30 a.m. to noon. Grandma Lee reads from 1–3 p.m. etc. Wouldn't that be a fun thing to do? They also have grandparent readers at 2-3:30 p.m. If that would appeal to you maybe you could check it out.
Also, for those of us who are trying to get the hang of our phones and computers, we can call 253-4235 and reserve a time on Tuesdays from 1-2 p.m. Registration is required. Just take your devices or use theirs.
Napa County Public Health is offering free flu shot clinics to anyone 3 years and older. Last clinic date is Wednesday, Nov., 3-6 p.m. at McPherson Elementary School, 2670 Yajome St.8
One last thing I'd like to share with you. I'd like for you to know a little about Napa County Commission on Aging. We are a volunteer group appointed by Napa County Board of Supervisors.
"The Commission serves as an advocate for older persons by helping them to maintain a good quality of life and to remain independent by increasing awareness of the issues facing older adults in Napa County." These are some of the words of our mission statement. I wanted to mention this to you as our commission was set up as a vehicle for you to attend and voice your concerns and issues when you don't feel something is right. You have a voice with this commission. Our meetings are held on the fourth Monday of the month at 2 p.m. in the Board of Supervisor's Chambers, as well as other areas outside of Napa.
After our meetings are called to order, we have roll call, approval of the minutes, and then it's time for public comment. Anyone may address the commission regarding any subject over which the commission has jurisdiction, but which is not on the days' agenda. No action or discussion will be undertaken on any item raised during this public comment period except that the commission may ask a question for clarification to report back at a subsequent meeting or to place the matter on a future agenda.
The reason I wanted to clarify this is to encourage you to speak up on senior issues that you feel strongly about.
Well, my friends, it's been fun being with you, as always. Find the joy in your life, and we will meet again.
Betty Rhodes is active on the Napa County Commission on Aging, as well as the Senior Advisory Commission. Reach her at bettyrrhodes@sbcglobal.net
Be the first to know
Get local news delivered to your inbox!