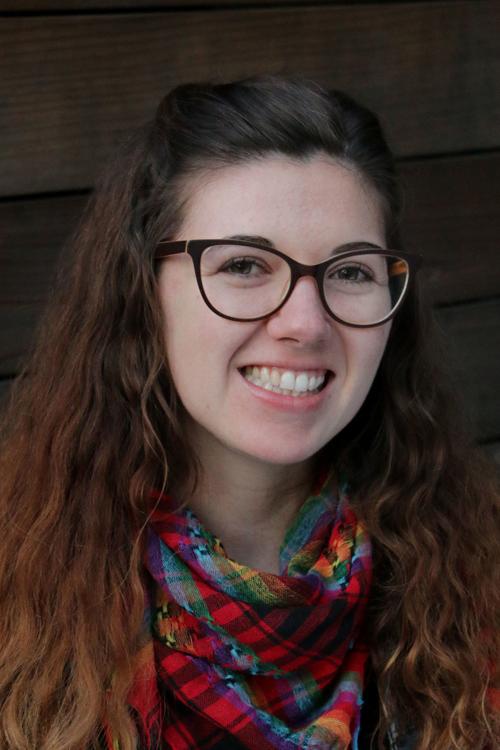 I'm in love and it's scary. Scarier than usual because I think this could be the love I've been waiting for – the one I want to last. Just letting those words hit the page makes me feel nauseous, but also happy. So very happy.
I'm not really sure how it happened really. I was living the single life, just socializing and collecting bad date stories from Tinder like any other millennial when HE messaged me.
"Good evenin! Monday treat ya kindly?" he said. I don't know exactly what it was about him that made me swipe right or even message him back, but I did. We met on Wednesday. By Friday he wanted to introduce me to his friends.
He was attractive in a redneck kind of way – the kind of guy who wears camouflage, cowboy hats and boots. His head was shaved and he had a pretty well-maintained goatee. But it was his eyes that really got me. Light blue and looking at me like I was the cutest darn thing he'd ever seen in his life.
He made it clear that he was interested in seeing me again and again.
Seven weeks later he is still looking at me this way. Sometimes I can't handle it and have to look away.
Admittedly, I fell too fast.
It was one of those whirlwind things – heck, it still is. We came into each other's lives like wrecking balls – me like Miley Cyrus, him like Lee Brice (a country music singer I now know thanks to my new man). We got hit hard. So hard that it was alarming.
I saw a few red flags (and so did he), but ignored them, not wanting to rain on my own parade.
We are different in a lot of ways and, of course, we both have our faults, but there is something about this man that makes it seem worth the risk. Maybe because it doesn't feel like a risk at all.
I've shown him my wounds and he hasn't run nor has he used them against me. I'm confident he would say the same thing – at every turn, both of us seem to be sticking around.
Could it be that this is it?
I've been laughing harder than I ever have, I feel more loved than I ever have, and I'm having so much fun with this person that I don't want it to stop. For the first time in a very long time, I feel like the person looking at me is giving me the same look I'm giving him. It says: Wow, I'm lucky to be with you.
I've tried to play it cool here and there, with him and at work and with my friends. But I'm so not cool. I am at once both overwhelmed and calmed by the way I feel. I hardly know him but have more faith in this relationship than I've had in any other. Yes, I know how ridiculous it sounds.
The saying "when you know, you know" comes to mind.
Maybe in the end, I'll find myself wrong again. But at least I'll have cried laughing, loved deeply, and been kissed slowly by someone I think is the bee's knees.
And that's enough for now.
Maria Sestito is the Napa Valley Register public safety reporter. Jersey Girl runs every other Sunday. Follow her on Twitter at @RiaSestito or email her at msestito@napanews.com.
Be the first to know
Get local news delivered to your inbox!