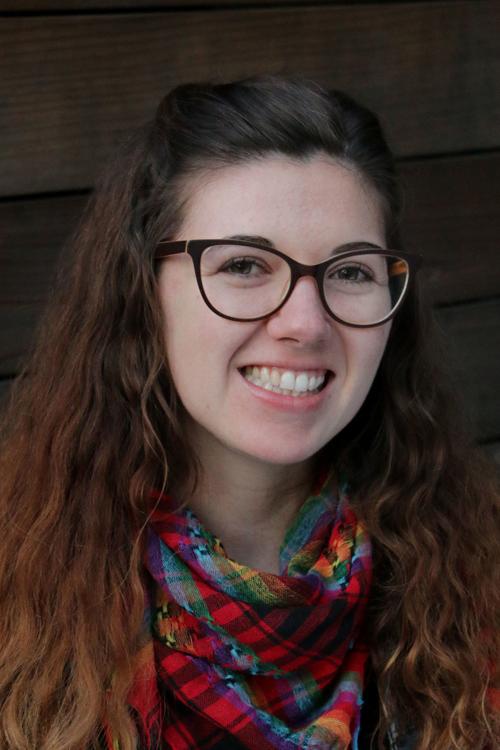 Tinder is a lot like Pinterest except instead of looking at DIY projects I'm not going to make, I'm looking at men I'm not going to date.
When I was in a relationship, I'd scroll through Pinterest photos of tiny houses and makeup tricks any time I was bored. As a single woman, I switched to Tinder, swiping left, meaning I don't like you, or right, meaning I might, just to fill the time.
Just like the beeswax candles I never actually made, I wasn't going to start something with any of these guys on Tinder.
I mostly found it amusing. The men all seemed to follow the same script: photo with dog, photo with someone else's baby, photo with super attractive model who isn't their girlfriend, and a shirtless mirror selfie.
I get it – they're trying to show that they either have a cute dog you should come play with or that they aren't serial killers; after all, they like animals. They want you to know that they don't have kids, but they want you to think that they're good with them since "that's what women like." And, of course, he wants you to see how sexy he is, even when he's not.
After a while you figure out which category each one fits into. There's the adventurers who post photos of themselves sailing or posing with a chained up, malnourished tiger from their trip to Thailand. Then there are the gym rats, buff and shiny, wearing T-shirts with the sleeves cut off, and "420 friendly" hippies just looking for someone to smoke with. No matter what you're into, you can find it on Tinder.
I swiped left on nearly all of the above in addition to anyone with cartoon dog ears and a cartoon tongue hanging out of their mouths – thanks for that flattering filter, Snapchat. Oh, and if he didn't like cats, it was a hard no. #Priorities
I stopped believing I was hurting their feelings every time I swiped left and usually, when I swiped right and we matched, the conversation would never start. When it did, it seemed obvious that both of us were just bored, wasting time while watching Netflix. Like the conversation you have with the person you're sitting next to on a plane. You're just passing time.
I temporarily uninstalled my dating apps after I caught myself swiping while in line to talk to a clerk at the courthouse. It had gotten out of control. All this superficiality, judging and time wasting was giving me hand cramps.
I didn't need to be on it anyway – I didn't necessarily want anything out of it. I love my life. Single-life has been treating me well. I've been treating myself well.
Then, of course, on a night I was bored, I downloaded Tinder again. My friend and I had swapped phones the day before and started picking out people for one another on a different dating app called Bumble. It was mostly for fun and to see if we could think of better conversation starters if we were literally not being ourselves. In case you're wondering, I made a date for my friend, which the guy cancelled later, and I looked through my friend's picks and … umm … no.
Overall I've been pretty critical of these apps, especially Tinder, which I think started out as a hookup app – where you went when you just wanted to meet a stranger and have sex. I was hesitant to even download it, to go out with anyone I met on it or give it a chance at all. I have friends who have met and married through dating apps and websites, but I was still skeptical. And, again, what am I even looking for?
When I find it, I'll know. After all, there are a few good recipes I found on Pinterest I continue to make, so maybe Tinder has a few good men.
Maria Sestito is the Napa Valley Register public safety reporter. Jersey Girl runs every other Sunday. Follow her on Twitter at @RiaSestito or email her at msestito@napanews.com.
Be the first to know
Get local news delivered to your inbox!