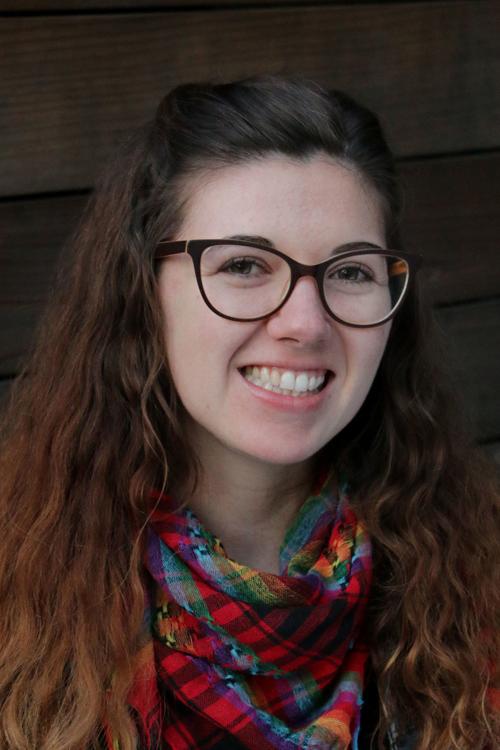 Dating is a full-time job. Unfortunately, in most cases, it doesn't pay. I mean that both literally and figuratively.
So often it seems like we date and we date and we date, but the relationship we want doesn't come. Maybe we eventually meet "the one," maybe we eventually settle or maybe we hop, skip and jump from one person to another just to fill our time.
I went into single life with the thought that I was going to have fun. If asked what I was looking for, I planned to say: "I'm not looking for a relationship – I'm looking for my person." Then I'd add the caveat that I fully expect not to meet my person for a very long time.
This thought took the pressure off my dates. It stopped me from thinking about whether or not the person sitting across from me would be suitable to father my children and instead allowed me to enjoy some light conversation and, hopefully, a decent meal.
It's also kept me from jumping into relationships too quickly. I don't want to be in just any old relationship. I want the next person I decide to be with to represent the very real possibility of being "my person." More than that, I want to be convinced that I may spend the rest of my life with this person.
Pressure back on? Maybe, but only if you're the person sitting across from me.
It's difficult, though, balancing this easy, breezy attitude while also being open to the possibility of a relationship. At times, it makes me feel like a fraud. Should I not be on a dating app if I don't necessarily want a relationship nor do I want casual sex? It's one or the other, right? Am I misrepresenting myself?
I grapple with this more as I go on repeat dates. Once it gets passed the second or third date, what is supposed to happen? Can I keep dating other people? Do I want to date other people? Should I date other people just to prevent myself from possibly getting into a relationship too quickly?
Am I overthinking everything? Probably yes. I am, after all, a relationship person in my natural state. I like the comfort, the security, and the companionship. But I don't like what so often comes with that – the loss of identity and independence. I don't want to be someone's other half. I don't want to "complete" anyone else. I want to be able to do what I want to do with the full support of my partner who is also doing what he wants to do.
This, I've learned, requires a significant amount of trust and confidence – two things that seem difficult to come by.
So, how do you know when to jump ship and when to dive in? Does the trust come first or does it grow over time?
I've been on so many dates in the last few months that not even I can remember all their names. Some, obviously, have been more memorable than others, but, in total, when you go through people like reporters go through notebooks (a lot, quickly), it's difficult to see them as whole people with feelings.
What I mean is this: Dating has become such a routine, such a distracting, menial endeavor that, for a moment, I think I forgot that the person across the table has their own feelings and relationship goals. And here I am, for the most part, talking on the phone to them, texting them, going out with them, with very little intention or belief that they're "the one."
Is this OK? I hadn't thought much about it until I found myself liking two people at once – something that doesn't happen to me often. Panicked, I made a date with a third person to 1) take the pressure off myself and 2) add variety. Maybe I would feel differently if I liked a third person too. Maybe I just like everyone.
I do know myself, though, and, deep down, I'm a one man woman. Dating isn't all fun. It's stressful and it's difficult and it is time consuming. I debate whether I should pick the one I really want, strive on to make the most of my single-ness, or cut them all off.
The overthinking doesn't stop, but I know I'm not alone because when I talk about these things with my friends at the bar, a stranger is always listening, interrupting with questions and comments. The latest one was: "What is the best app for dating?"
Lady, if I knew, I wouldn't be here talking about it.
Maria Sestito is the Napa Valley Register public safety reporter. Jersey Girl runs every other Sunday. Follow her on Twitter at @RiaSestito or email her at msestito@napanews.com.
Be the first to know
Get local news delivered to your inbox!