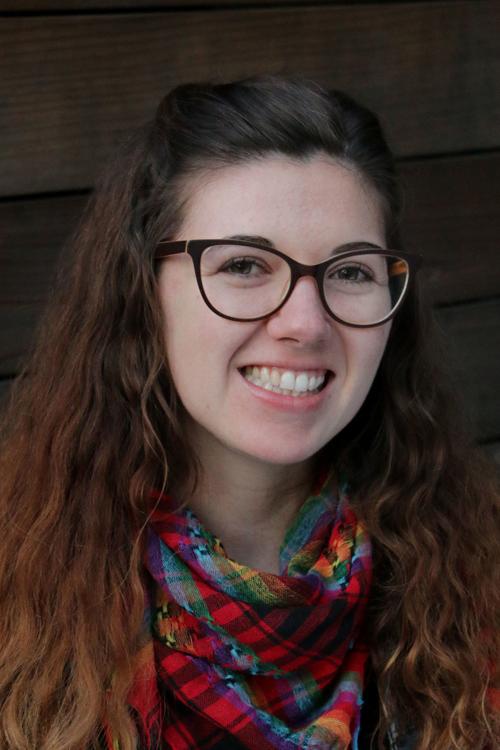 My last day as a reporter at the Register is Wednesday. It's been a good run – nearly three years – but it's time for me to move on. Where am I going? UC Berkeley.
That's right, it's back to school for me. I'm pursuing a master's degree in journalism. And, as the only one of my parents' children to walk at their high school graduation, it's a big deal. I asked my mom the other day if she could believe I would be getting my master's. She said she knew I would.
I guess I did, too. Berkeley was in the back of my head when I applied for this job in 2015. Just two months before the job was posted online, I had decided that if I was going for my master's that I wanted to go through Berkeley's J-School, but I thought getting to California to establish residency (for cheaper tuition, obviously) would be impossible. Then I did it.
If all goes well, I'll have my master's degree by the time I'm 30 – the arbitrary deadline I had set for myself when I started thinking about this a decade ago. #Goals
The whole thing is bittersweet, though. This little newsroom has become my home. Its staff, my family. And you readers, well, you've made me feel part of the community. I will never forget my time here and I will never forget Napa.
As I prepare to leave my station as the crime reporter, I'm trying to make sure that everything is perfect for my replacement. I want a smooth transition because this newsroom and this community deserves it. And so does the newcomer.
That being said, I'm not really saying goodbye. Not fully. I'm still hoping to freelance with the Register and make the occasional appearance around town. It'll be interesting to go to an event without having to write a story about it! Please do say "hi."
Now for the other part of all this. For weeks leading up to my departure, I've been trying to figure out if this will be Jersey Girl's final column.
I've successfully convinced the editors to let "Jersey Girl" live on in the Register's pages! I hope you think this is good news because I sure do. I feel like we've become close, readers, even if you know more about me than I do you. I value our relationship. I knew this wasn't the end!
Talk to you in two weeks.
Napa Valley's Jersey Girl
Maria Sestito is the Napa Valley Register public safety reporter. Jersey Girl runs every other Sunday. Follow her on Twitter at @RiaSestito or email her at msestito@napanews.com.
Be the first to know
Get local news delivered to your inbox!