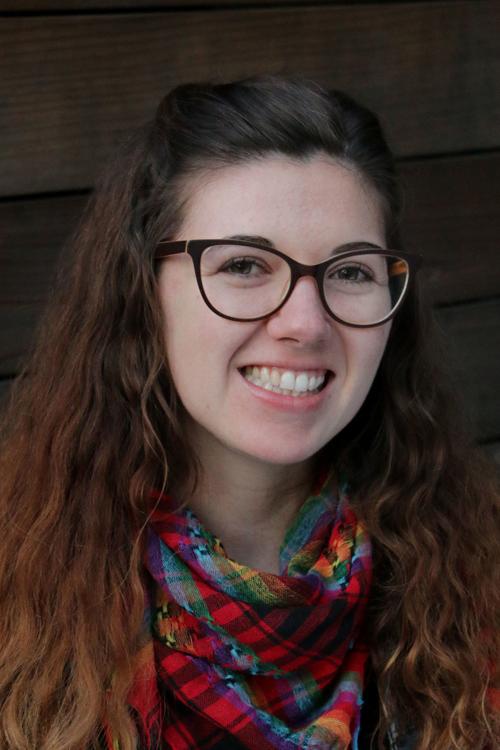 A guy recently told me that he wanted to make it into my column. I told him that my next few subjects were already lined up, so he would have to stick around for a few weeks. He found a loophole: he ghosted me.
Congratulations, you got your wish.
If you (my readers) don't know what "ghosting" is, it's when somebody just stops talking to you. You message them, they ignore you. You call them, they ignore you.
No response at all. Crickets.
They give no explanation for this behavior. They don't just say "Hey, I don't want to see you again" or "Not interested. Peace." Nope, they just disappear.
I knew what ghosting was but I had never truly experienced it until last week. I went out on two dates with this guy and we got along pretty well. He even said a few things that made me think he really liked me. So, when he didn't respond after telling me we should see each other again, I was pretty surprised.
He is ghosting me? Pffft. I'm a prize. How dare he!
Before getting upset or assuming this was the scenario, I made sure to reach out to him a couple times just to make sure I wasn't jumping to conclusions. Thanks to Facebook, I could see he was online, so I messaged him. Nothing. Then I called him. Nothing.
I had that feeling you get when you know you're contacting someone too much. That "But I'm not a psycho" feeling, so I quit after one phone call. Although he has never responded, for some reason he hasn't deleted me as a Facebook friend. He's a little older, though, so maybe he doesn't know how. He obviously doesn't know how to send a gal a "not interested" text.
It actually impressed me how cold he could be. I've had a few guys message me, panicked that I hadn't said anything to them the day after a date, and I felt compelled to respond. I wasn't interested in them, but I at least let them know. Some of them even asked why and, again, I obliged with an answer.
When faced with the opportunity to ghost, I couldn't do it.
This made me think more about the few guys I've rejected in the last month or so and their reactions to my lack of text responses. I'm not a big texter and I hardly send personal texts while I'm at work. These guys seemed to panic if just a few hours went by without hearing from me. One even called less than 24 hours after our date. I didn't understand why they so quickly accused me of ghost-like activity. Hardly any time had passed. What happened to waiting a few days? This is obviously not the time we live in.
My suspicion is that these guys – who are active on dating apps – get ghosted all the time. Not because there is anything necessarily wrong with them, but because so few people have the decency to let them know they're not interested. The guys were sensitive to it, so they panicked when I didn't immediately respond.
Now, being on the other side of the ghosting situation, I understand a little bit better. I get why someone would want to know what happened when, to them, the date seemed to go perfectly fine or even great. And, I see how they could flip a little after being ghosted over and over again.
I have a feeling that, in this dating climate, this won't be the last time I'm ghosted. But I know I'm going to try not to do it to others because, well, at the end of the day, I'm still a nice girl.
I'd like to say I handled being ghosted relatively well and with less panic than some of my male counterparts, but, then again, I did just write a column about it.
Maria Sestito is the Napa Valley Register public safety reporter. Jersey Girl runs every other Sunday. Follow her on Twitter at @RiaSestito or email her at msestito@napanews.com.
Be the first to know
Get local news delivered to your inbox!