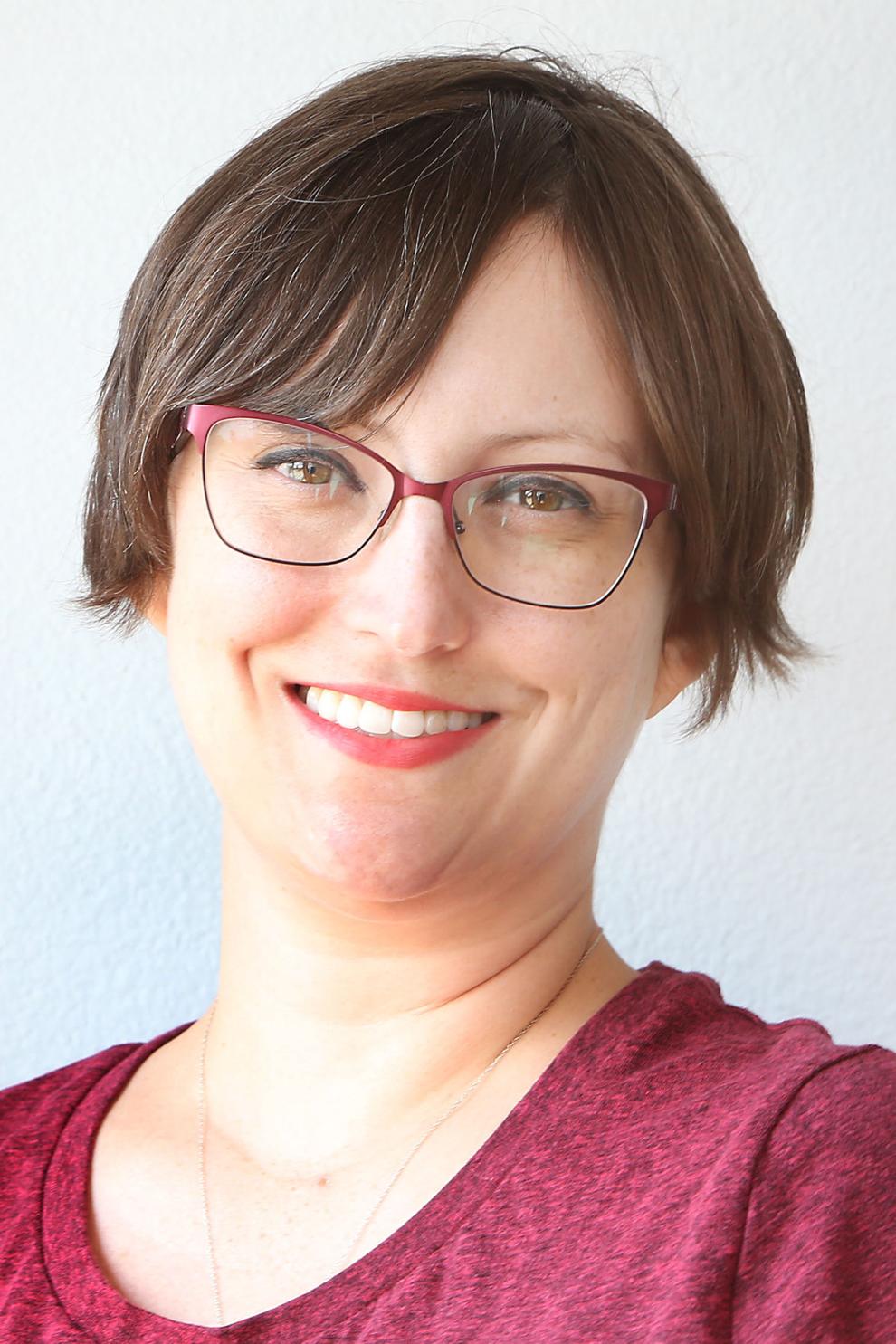 I knew I could answer the first question. The inevitable follow-up question? Not so much.
My husband's inquiry popped up on Facebook Messenger while I was at work. Advantage to being the online editor and resident social media guru – I can keep Facebook up on my computer without fear of penalty.
Chuck's question was simple. Do we have super glue? Yes, we do. But, the real question was: WHERE was the super glue?
I answered: "Yes. Check the drawer in the kitchen. If it isn't there, then it's in the tray on the top shelf in the cleaning closet."
I hit send and looked over my answer. I didn't feel confident about either of those suggestions, so I followed up with: "If it's not there, then go into the cat room. I have a stash of glues in the dresser. Right side. Middle drawer."
I was certain about the abundant collection of glues in the cat room. Whether the super glue was there was unknown.
A moment later, the three little dots hovered next to my husband's photo in Messenger. He was reporting his findings.
"Not in the kitchen or the closet. I found your glues in the cat room, but no super glue."
Damn it! Where else would I hide super glue? The activity of the newsroom hummed around me as I mentally walked myself through my home. I didn't want to send my husband on a wild goose chase, but I knew we had super glue.
Earlier this year, I decided to commit to becoming a minimalist. Over the past few months, I've been working on going through everything I own and removing the things I don't need and organizing what remains.
For those of you who have read my column in the past, you may remember that I went deep into "Tidying Up" — riding the Marie Kondo organization wave with a fierce passion. Then the pandemic happened, and then … well, my commitment to organization rotted away along with my faith in humanity (but that's another story).
I'd been reading about minimalism for years, but after watching a documentary on minimalism by The Minimalists, Joshua Fields Millburn and Ryan Nicodemus, I was hooked. Yes, Marie Kondo got me organized, but The Minimalists taught me that organization can also be well-planned hoarding. I'd relegated so many of my so-called treasured possessions to clutter coffins — otherwise known as storage containers. I tucked these containers into closets, the garage and a storage unit.
I knew I wanted a change, but change is easier said than done. 
In adopting minimalism, I've been confronting my stuff and keeping only the things I need and the things that truly have meaning. It's a slow but worthwhile process.
Not all of the reorganization and decluttering efforts have taken me on emotional journeys. Some tasks were more practical — like reviewing, sorting and organizing the cleaning supplies in the closet.
I'd undertaken this task just a few weeks ago, and I swore I'd seen the super glue during my purge. Super glue is good to have around. I wouldn't have thrown it out.
And that's when I remembered: the super glue was in the kitchen drawer, but relocated to the cleaning closet — just not on the top shelf like I told my husband.
"Go back to the cleaning closet," I typed in a flurry. "Bottom basket."
A moment passed and then the three floating dots reappeared. I held my breath.
I pumped my fist in the air, knowing no one would notice. Everyone else was busily working toward deadline. Me — I'm playing a distorted version of Clue — Mr. Pierce with the super glue in the hallway — success!
I was so proud that my new minimalist mindset was working. Clearly, I still need to reboot my memory, but the results were there.
I returned to my work, glowing in my new organization skills, when Messenger pinged again. "Do you think you could pick up super glue on the way home?" he wrote. "This one is dried out."
So much for little victories.
How to sort, sell and donate clothes you don't need
How to sort your clothes now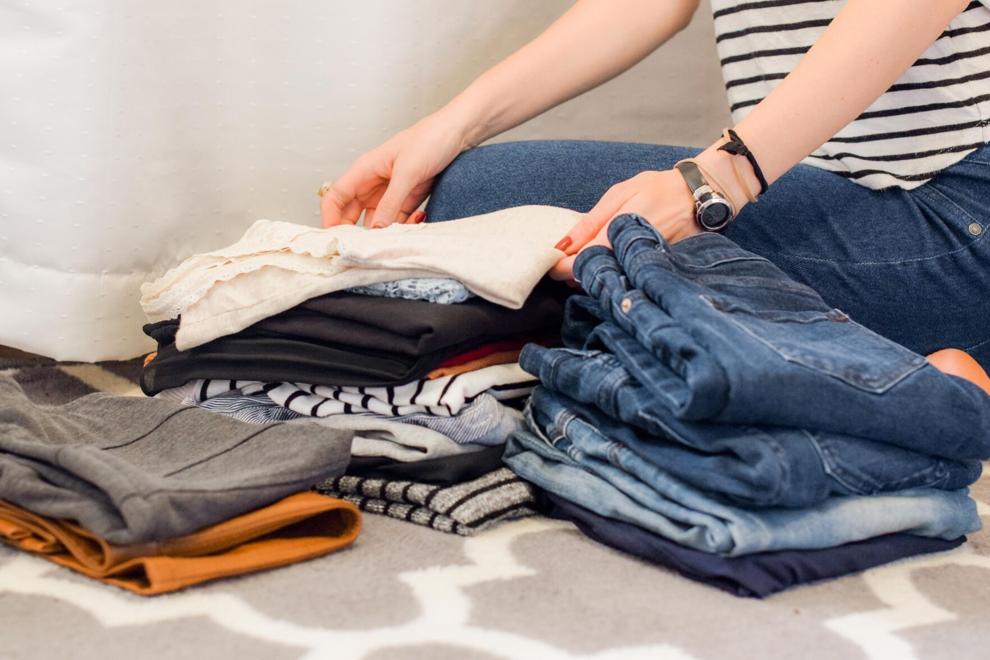 This is an excellent time to re-evaluate all of your clothes, says Joey Clark, owner of Center City boutique and closet editing service, Kin Boutique. Sort your clothes into three categories: Keep. Maybe. Give Away.
Ask yourself: Do I love it? Does it still fit? Does it make me feel good?
If it's yes to all three questions, keep it. If it's yes to two questions, maybe. If it's yes to one question, give it away.
Separate your summer and winter pieces. "The only things you should have in your closet are the items you are wearing that season," Clark said. "Otherwise you are wasting real estate."
(Pro-tip: If those jeans don't fit anymore, get rid of them.)
Find your new style
"This is a great time to get introspective about your own personal style and what works for you," says Clare Sauro, director of Drexel University's Robert and Penny Fox Historic Costume Collection. "One of the things we've learned during this time is what we can do without."
Study the items you are keeping. What do they have in common? Do you like printed blouses? Are you in love with the sheath silhouette? Make these items the core of your wardrobe and build a capsule collection around them, says Sauro. This means that everything new you buy should match back to these items.
Give away. Resell. Donate
Once you've decided what you are are willing to part with, separate these clothes into three piles: give away, resell or donate.
Give away: If that red checkered shirt no longer fits and your best friend has eyed it for years, give it to her. Who knows, perhaps she's willing to trade her gray, long-sleeved T-shirt dress for it. Think about setting up a Zoom clothing swap with your friends. But before you make the contactless trade, thoroughly wash the clothes.
Resell it: Consignment shops, either brick and mortar or online boutiques that offer you a percentage of sales for the clothing they sell for you, are hit and miss these days. So call in advance to find out if they are taking clothes and what their coronavirus policies are. Other questions to ask: What kinds of clothes they take, what condition they should be in, and what season they're currently looking for. And be prepared to wait it out.
Donate it: It's also a good idea to call donation centers first. The need remains great, but because of COVID-19, many have changed their open hours or drop-off processes.
How to store what you're not wearing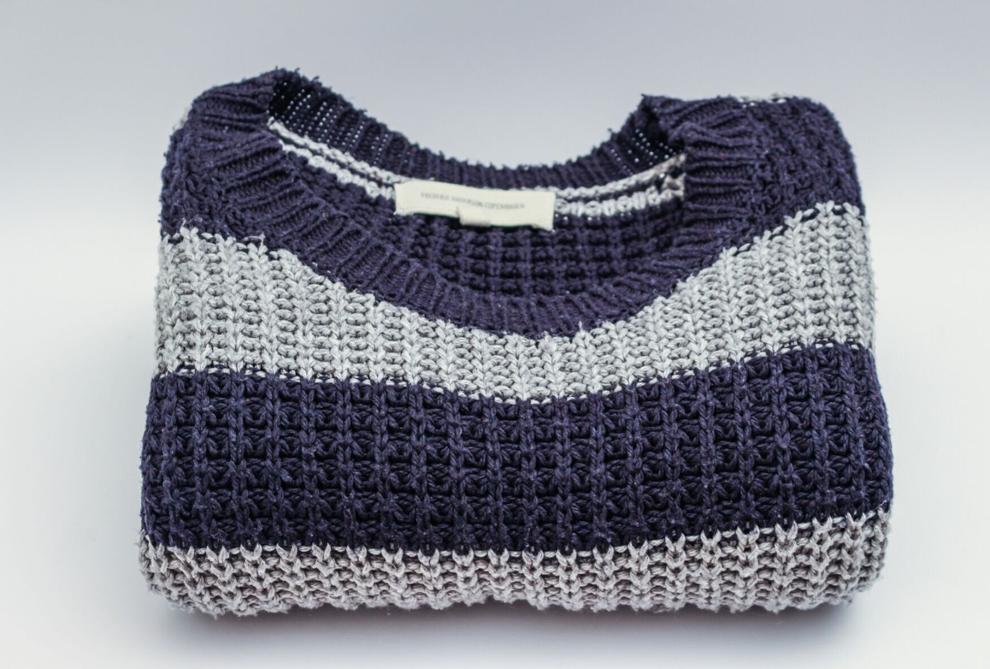 Now that you've pared down your wardrobe, it's time to store what you want to keep but aren't wearing right now. Look for a cool, dry place to store your clothes. Here are some other tips:
Examine everything. Replace missing buttons. Repair holes. And most importantly, Sauro said, make sure your pieces are clean and pressed. "The black suit jacket you thought you'd get another wear out back in March before COVID hit probably needs to be washed now," Sauro said. "Not to mention, dirty clothes attract insects."
Use the right hangers. Plastic and wire hangers often leave indentations in clothing, especially sweaters. Pro-tip: It's better to fold and stack your sweaters. For clothes you need to hang, use hangers covered in soft fabrics like velvet, Sauro says, because the grip ensures the clothes stay in place. And make sure the hangers are the right size, when hanging blouses or blazers. They should fit the width of the shoulder. "If you are trying to put a petite-shouldered jacket on a wide hanger, the hanger will distort the jacket and create a problem," Sauro said.
Use garment bags: You definitely want to store your most special pieces — cocktail dresses, business suits and ball gowns — in woven garment bags, says Brian Lipstein, owner of Center City-based specialty menswear brand Henry A. Davidsen. An opaque fabric will keep the ultraviolet light off clothing and help to prevent fading. Pro-tip: A light-hued bag won't bleed on your pastel gowns or leave dark lint balls on your dresses, Sauro says.
If you are storing more than one item in a garment bag, separate each piece with acid-free tissue paper — available at Staples or the Container Store. Acid-free tissue paper will let your garments breathe and prevent discoloration, Sauro says.
Use cedar, not mothballs. To keep moths and moisture out of your wool suits and silk gowns, place cedar chips through your closet, Lipstein says. Their scent is more pleasant than mothballs and less toxic. Pro-tip: If you use cedar chips, Sauro said, keep your wools away from linens because cedar can accelerate the yellowing of your white cotton garments.
More tips for extra special pieces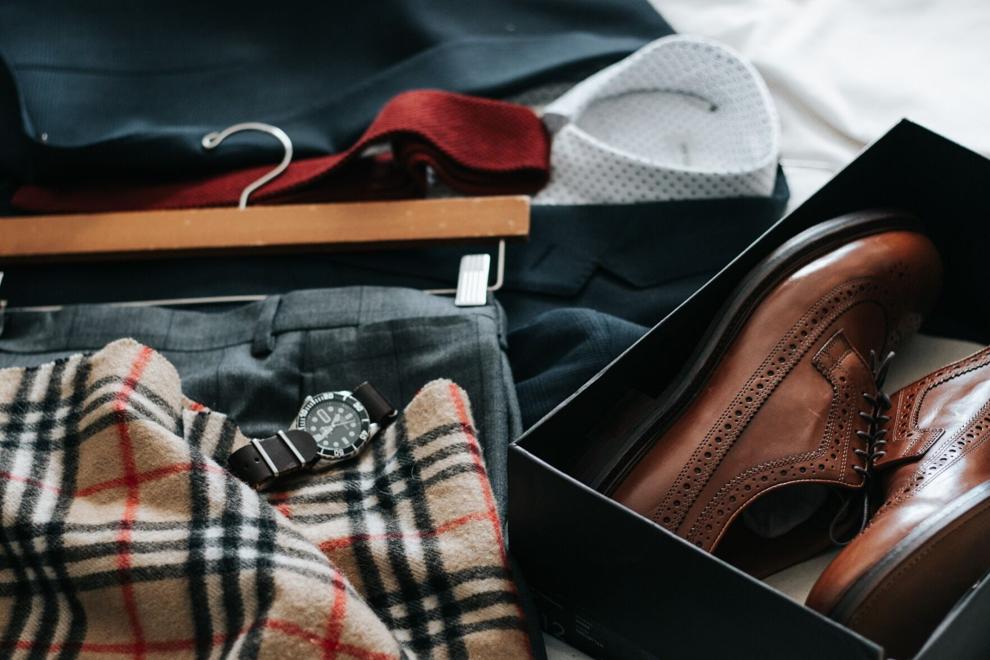 Turn chiffon dresses inside out to avoid snags. Store beaded dresses in their own garment bags so the beads don't snag on other clothes or each other. Wrap your cotton shirts in acid-free paper. It keeps yellowing at bay and helps maintains vibrant hues.
Use a shoe tree. "Simply keeping shoe trees in your shoe can double the life of the sole," Lipstein said.
Stuff pumps with acid-free tissue paper. "It will help keep the toe box from collapsing on itself," Sauro said. Keep handbags in their original dust bags and stuff them with acid-free tissue paper to help them keep their shape. If you don't have the original box, a storage container will do
Place hats in hatboxes — again, a storage container will do — and also stuff them with acid-free tissue paper to keep their shape.
Samie Hartley is the Napa Valley Register online editor. Simple & Sassy runs every other Sunday. She can be reached at shartley@napanews.com.