There's been a lot of fuss about face coverings lately, but columnist Samie Hartley doesn't mind. 
Columnist Samie Hartley has decided to spend the pandemic working in her new garden. Yes, she's killed a few plants, but that's all part of th…
A recent grass fire near her home has columnist Samie Hartley thinking more about the big picture.
How are you coping with the stress brought on by the coronavirus pandemic? Columnist Samie Hartley shares her story.
Some people are ready to go back out into the world and show their faces and take their chances, but columnist Samie Hartley isn't one of them…
Columnist Samie Hartley and her husband are finding the joy in stay-at-home date nights.
Columnist Samie Hartley is adjusting to her new work-from-home routine. 
Georgeanne Brennan shares ideas for what to serve with summer's favorite rosé wines.
"Superfood" typically refers to foods with particular health benefits, but is this merely a marketing term, or is there actually science behin…
Instead of buying ready-made simple syrup, save money on your next grocery trip and make your own using ingredients you already have at home.
Chocolate needs no holiday, but July 7 is International Chocolate Day. If you're looking to grab something sweet, here are some local Napa Cou…
Napa Valley College has moved its popular Food & Wine Enthusiast classes for summer 2020 online.
A look at the cherries and pears brought to the market by Arceo Ranch, owned by Annette and Robert Arceo.
Napa County Master Gardeners celebrate 25 years this year, and despite the challenging circumstances, they continue to provide advice and help…
Late last year, an all-volunteer team of animal rescuers assembled to save a colony of feral rabbits that established residency in a central N…
Sometimes just implementing one or two small changes or adopting a simple new habit can have seemingly miraculous results when it comes to org…
Bring the planetarium to your backyard.
Q: If you rent on a month-to-month basis, can the owner terminate the lease during the COVID-19 pandemic? And, if the landlord does notify a t…
Q: The house I grew up in had a covered front porch. A few of the houses I owned after getting married also had this wonderful accessory. It s…
Our phones do much more than call and text. They allow us to check our email on the go, play music during a long drive, watch movies on plane …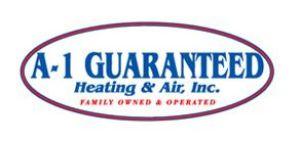 A-1 Guaranteed Heating & Air