Napa Valley Film Festival weekend recommendations
Napa Valley Register online editor and Simple & Sassy columnist Samie Hartley is blogging about her experiences at this year's Napa Valley Film Festival. She will be checking in throughout the festival to share her thoughts about the festival and the films she sees. She's bringing her husband Chuck along for the ride, and together they will see how many movies and misadventures you can cram into one five-day movie/food/wine extravaganza.
Here we go again
My 2018 Napa Valley Film Festival experience got off to a bumpy start. The plan was to kick things off with a set of documentary shorts at the Archer Hotel in downtown Napa, but I never made it into the building.
The new venue with approximately 180 seats was sold out for its first showing of the day, and I found myself standing among dozens of other film festival pass holders hoping this wasn't an omen of things to come. In the two years I've been attending the festival, I'd never missed a screening I'd stood in line for -- even the blockbuster movies -- so this was a disappointing setback. Isn't that the point of getting the five-day pass? Sure, the VIPs get priority, but these little films depend on word of mouth from festival goers, and it's hard to get that buzz going when you can't get into the building.
My guess is a lot of people showed up to this screening to see the debut of the documentary about St. Helena philanthropist Dick Grace. I was more interested in seeing "I Love Your Fucking Name", but thankfully, short films have a way of finding their way online, so I'm hoping to catch it some other time.
While many other festival goers who didn't make it into the Archer on Wednesday morning seemed annoyed, I was ultimately humbled by the experience because my number one rule for surviving the film festival is to be flexible. Unless you are in the Golden Circle, there is no guarantee you'll get into a film -- even if you shelled out a few hundred dollars for your pass. It says so ON THE PASS.
So my 2018 Napa Valley Film FEstival experience didn't officially start until 1 p.m., when Chuck and I caught the screening of feature film "Vox Lux" starring Natalie Portman at the Uptown Theater. We got in line at noon just to be sure we got in. We didn't want to strike out twice in a row. Based on the chatter coming from those in line, those scorned by missing the documentaries at the Archer took a similar approach. This meant standing in line in direct sunlight on an unseasonably warm November day, but waiting in line just comes with the territory.
Thankfully, our plan paid off and we got in, so let's get started with the reviews.
"Vox Lux"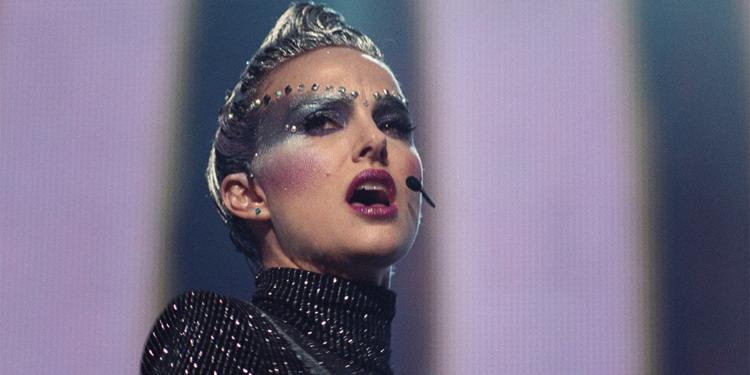 NVFF Synopsis: "Vox Lux" begins in 1999 when teenage sisters Celeste and Eleanor survive a seismic, violent tragedy. The sisters compose and perform a song about their experience, making something lovely and cathartic out of catastrophe — while also catapulting Celeste to stardom. By 2017, the now 31-year-old Celeste is mother to a teenage daughter of her own and struggling to navigate a career fraught with scandals when another act of terrifying violence demands her attention.
I don't know how to talk about this movie without talking about the tragedy that the film hinges on. I'd read about the film ahead of seeing it, so I knew what to expect, and I'm not sure if that has clouded my overall thoughts about the film. So before I dive in, skip ahead if you don't want any potential spoilers.
Okay, so here is the deal. Celeste survives a school shooting when she is in the 8th grade. At 13, she writes a song with her older sister as a way to cope with her grief. Even in the pre viral video world of 1999, video of Celeste's tribute to her fallen classmates catches the attention of music producers who want to help this little angel find her wings. She and her sister are whisked away to Europe to record a pop demo and the rest is history. The next time we see Celeste, she is 31 years old and about to go on tour to promote her sixth studio album "Vox Lux". On the morning of Celeste's homecoming concert, another mass shooting rocks the headlines. The crux of this shooting is that the suspects were wearing masks like the one Celeste wears in her very first music video. Celeste is faced with coming to terms with her own grief while finding a balance between being an epic pop star and an advocate for victims of violence.
We don't know everything that has transpired between 1999 and 2017 -- Willem DaFoe serves as an unseen narrator who fills in only the most needed details -- but we know that life in the music industry has turned Celeste into a cutthroat businesswoman who uses her history to manipulate those around her, including her family, her business team and the media.
"Vox Lux" gets under you skin. Celeste is difficult to like. She's been through so much, but is that an excuse to be an asshole? She bills herself as a pillar of strength, but she doesn't hesitate to play the victim. You want to be on her side, but you also want to watch her crash and burn just to see what happens next.
Natalie Portman delivers a ruthless performance. You can't take your eyes off of her. She commands your attention. This is the reason this film is considered an awards contender. The movie itself is a bit hard to swallow. A fellow festival goer said "Vox Lux" is one of those movies that you have to be in the right mood for, and I have to agree. Especially when mass shootings are making headlines every week, this film is both untimely and spot on.
Even producer D.J Gugenheim, who chatted with folks at the Uptown following the screening, said the film is complex and may leave the viewer a bit shell shocked at first. "This movie is bold. It makes you think," he said. "It took me days to process everything I watched to make sense of it all."
This is coming from the man who helped make the movie, so I think that is saying a lot.
"Vox Lux" is scheduled to open in theaters on Friday, Dec. 7, but you can catch it on Sunday, Nov. 11 at the Cameo Cinema in St. Helena at 5:30 p.m.
Rotten Tomatoes current ranks the film as 90 percent fresh.
"Green Book"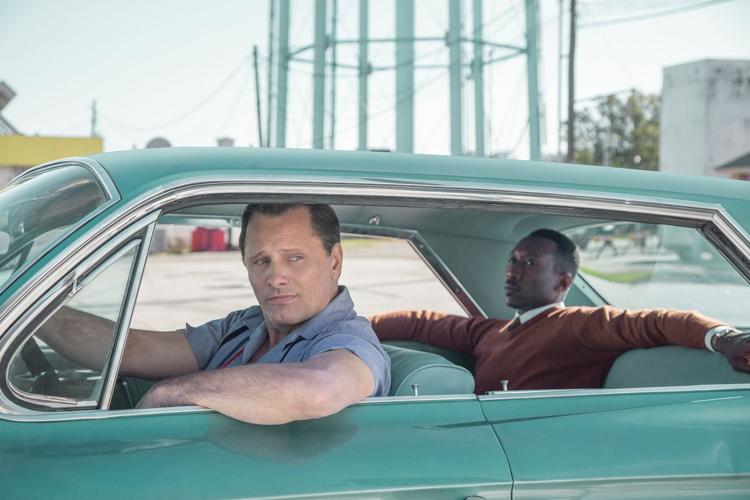 Chuck and I took a break for dinner and returned to the Uptown to see the opening night premiere of "Green Book" starring Viggo Mortensen and Mahershala Ali. The opening night screening at the Uptown is historically well attended and it pays to get there early. Chuck and I got in line an hour before the scheduled start time and found ourselves on Franklin Street. As the hour went on, the line continued up Franklin and wrapped around Second Street. Needless to say, a lot of people were turned away from this film as well.
Luckily, Chuck and I squeaked in. The Uptown, which seats 850 people, was nearly full. Because it was nearly full, the logistics of the screening was a bit of mess. The film was to start at 5:30 p.m., but they didn't even start letting people in until 5:30. Then as the line slowly began to move, volunteers stopped the line so that they crew could get a headcount of how many seats they'd have left. Each festival goer has a pass with a bar code. My fellow festival goers and I were under the impression that the scanning of bar codes was a way to see who saw what and to keep track of how many people had entered the venue. After all, that's how volunteers knew to turn away guests at the Archer earlier that morning. Alas, we waited. The general consensus from the crowd was that all would be forgiven in the spirit of first night glitches, but people weren't making promises about how they'd handle similar situations for the duration of the festival.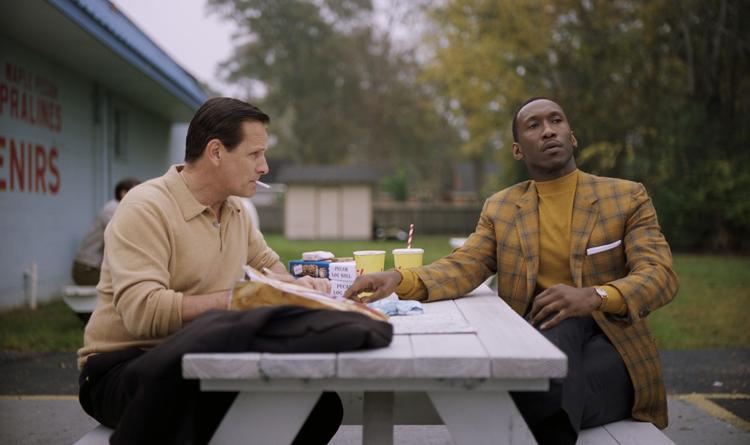 NVFF Synopsis: When Tony Lip, a bouncer from an Italian-American neighborhood in the Bronx, is hired to drive Dr. Don Shirley, a world-class Black pianist, on a concert tour from Manhattan to the Deep South, they must rely on "The Green Book" to guide them to the few establishments that were then safe for African-Americans. Confronted with racism, danger—as well as unexpected humanity and humor—they are forced to set aside differences to survive and thrive on the journey of a lifetime.
Sassy's Side: First thing you need to know is that "Green Book" will be released in theaters nationwide on Wednesday, Nov. 21, so if you don't see it during the festival, you aren't missing out entirely. However, what you will miss is the opportunity to hear about the movie from the writers Nick Vallelonga and Brian Currie. Vallelonga is the son of the real Tony and his stories of bringing his father's friendship with Shirley to the screen will warm your heart.
"Green Book" is new to audiences, but for Vallelonga, this is a story that has been told at family gatherings for years. Tony and Doc -- as Tony calls Shirley -- are an odd couple. Doc is an accomplished man. He is dignified and well mannered. He has impeccable character and a patience and a talent that is rivaled by no one. Tony, on the other hand, is a what you see is what you get kind of guy. He says what he means and he means what he says, and if you don't hear him the first time, he will not hesitate to knock you out.
This film takes place in 1962. Doc can easily book gigs in New York, but he wants to perform in the South to try and change the minds of racially biased Southerners. He knows it won't be easy, but he feels obligated to try and represent black people in the most humane way possible.
Anyone with even a wisp of knowledge about the Civil Rights era of the 1960s knows that Doc was taking a great risk in his mission, and "Green Book" features some scenes that are difficult to watch. Knowing this is a true story, it's difficult to believe that's how things were back then (even more difficult to know that these prejudices are still held by some people in this country today).
But what is amazing about "Green Book" is that you will find yourself laughing more often than cringing and/or crying. The friendship that blossoms between Tony and Doc is a beautiful thing, and to learn that the men remained friends in real life makes the story all the more special. The differences between Tony and Doc should keep them at odds, but it is their different views of the world that help push them together so that they can grow and learn from one another.
This film is a total package. The acting is top notch. These performances will be rewarded with Academy Award nominations, and if they aren't, I will be incredibly surprised. We've seen Mortensen play a tough guy before, but he is unrecognizable as Tony. You don't see Aragorn from "The Lord of the Rings". You see a burly family man who has a soft center. And Ali has already proven himself, winning the Academy Award for supporting actor for his role in "Moonlight". Ali is captivating. Mortensen steals the show, but Ali keeps him on the ropes -- no pun intended.
But you need to see "Green Book" because it's a story we need right now. Plain and simple. There is so much hate in this world, so it is a welcome distraction to have a film about two people who are completely different, but form a bond that lasts a lifetime. In real life, Doc died just a few months after Tony in 2013. I don't think that is a coincidence.
"Grace"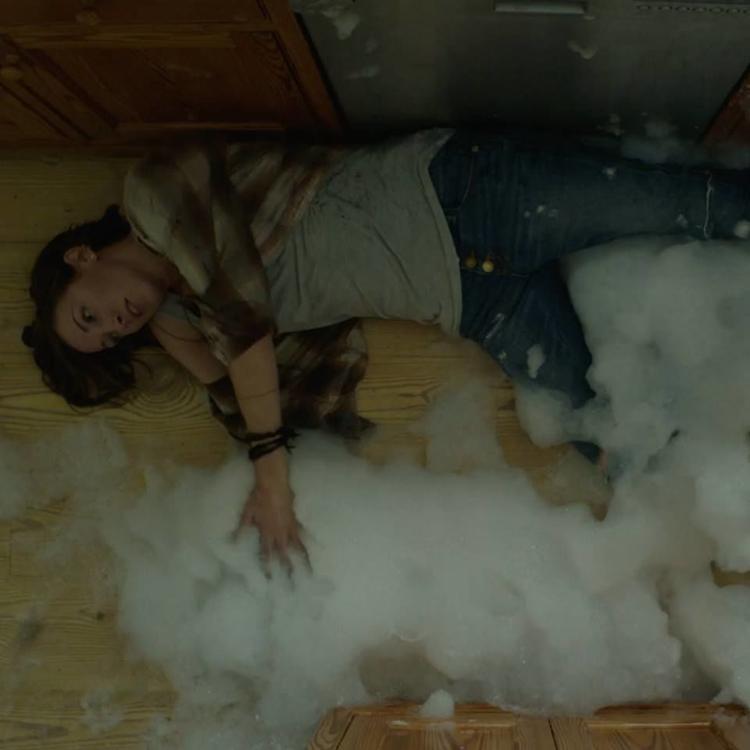 Chuck and I had planned to catch our last film of the night at the JaM Cellar Ballroom, but since "Green Book" started late, we decided to round out our night at the Uptown with a screening of "Grace" starring Tate Donovan and Katie Cassidy. We'd planned to see the movie later in the festival anyway, so it all worked out. Remember: It's all about being flexible.
NVFF Synopsis: Charlie is a once famous author suffering from writer's block. With his book advance spent, Charlie's best friend and agent Bernie sends him aspiring young writer Dawn to be his assistant in the hopes that she will inspire him to start writing. The two are initially at odds, with Dawn seeing Charlie as privileged and spoiled and Charlie seeing Dawn as belligerent and invasive. As they begin to learn more about each other, Charlie and Dawn help one another discover essential truths in their lives that they have both been trying to avoid.
Sassy's Side: Director Devin Adair said she'd revised her script more than 30 times over the course of 20 years, but I was left wanting more from "Grace". I will say this: Tate Donovan does an amazing job of playing a manboy stunted by his own success and family privilege, and Katie Cassidy is delightful as a gritty ingenue who is seeking her own validation as a writer, but we've seen the older man inspired by the younger woman story so many times.
The give-and-take dynamic of the duo feels tired before it even starts. The story is about Charlie and his need to finish his book, but he is whiny and unlikable. He's not only lost in writer's block, but he's lost in life and he literally can't even be bothered to pick up after himself yet he is repulsed by the ants swarming the dirty dishes left in the kitchen. If I could have slipped my hand through the screen, I would have slapped him. Get yourself together, man!
Cassidy's Dawn is a far more compelling character. She's flawed, but she wants to improve. Her need for approval masks her better judgement, but at least she can admit her mistakes. There is hope for Dawn. But unfortunately Dawn thinks there is hope for Charlie and we're lead on a 101 minute journey that skips along at an unsatisfying pace.
I don't like to pan movies I don't like in a lot of detail, so I will leave it at that. However, I will compliment Adair because had this been written and directed by a man, I think the story would have ended much differently. Even though I wasn't fond of the journey, I did appreciate the resolution of the film. I thought it was a nice touch.
There is still time to see "Grace" at the Napa Valley Film Festival. The film screens on Saturday, Nov. 10 at Cameo Cinema in St. Helena at 8:30 p.m.
"Narrative Shorts 1"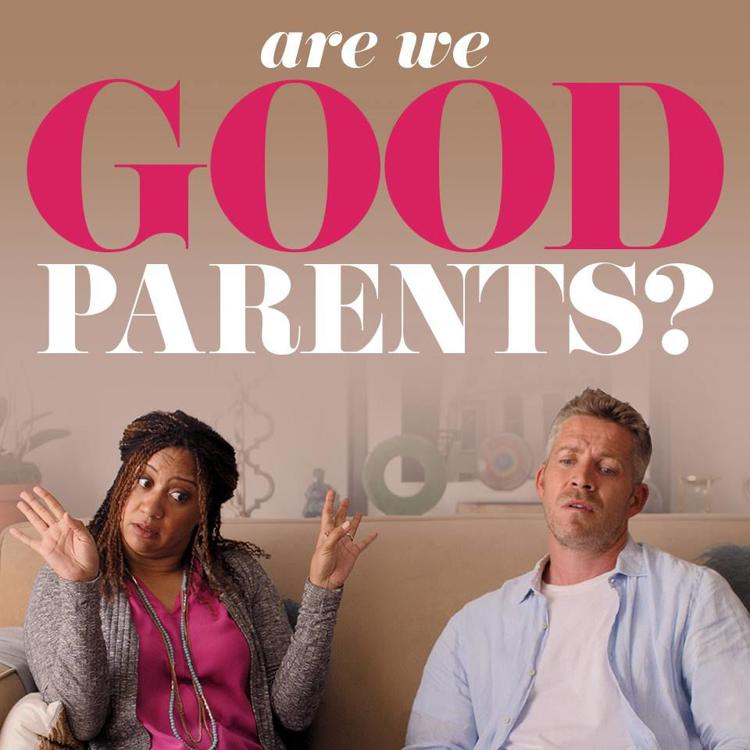 Knowing that the Archer is a smaller venue and might be difficult to get in, Chuck and I decided to be more proactive about our Thursday morning schedule. We arrived 90 minutes early and still found ourselves in a line 40 people deep. Luckily, our early arrival was rewarded and we were scanned into the venue without incident.
We stepped onto the elevator and were taken to the second floor where we were ushered into the event room. What a posh venue! Very swanky. And the seats were wonderful. The highback chairs were a delight. I would come back just for the chairs. Also worth noting, free water -- a huge plus. The Archer treats their guests well.
The Napa Valley Film Festival hosts screenings of short films in clusters. "Narrative Shorts 1" is a series of seven films, ranging in length from 5 minutes to 22 minutes. The series is billed as a group of films "that outline the absurdities of life, ranging from satirical to heartfelt." It's tough to go into a lot of detail about a movie that's only a few minutes long, but here are my quick takes.
"Have It All"
NVFF Synopsis: A true story about one meeting, one baby, and one big myth.
Sassy's Side: This is a laugh-out-loud look at a new mom coming to terms with what it means to balance work and career. It's five minutes long. It's short, it's snappy and it is a great way to kick off the series.
"Are We Good Parents?"
NVFF Synopsis: When Lauren and Bill's teen daughter says she's going to a dance with her classmate Ryan, they question their preconceived notions of her sexuality and their openness as parents.
Sassy's Side: I'm not a parent, but raising a child in today's world has got to be one of the hardest jobs around. Lauren and Bill love their daughter fiercely, but they question if they've done all they can to raise a well-rounded young woman in the 21st century. What I loved about this film is that it all happens in real time and you feel the highs and the lows as these parents come to grips with their baby girl going to her first high school dance.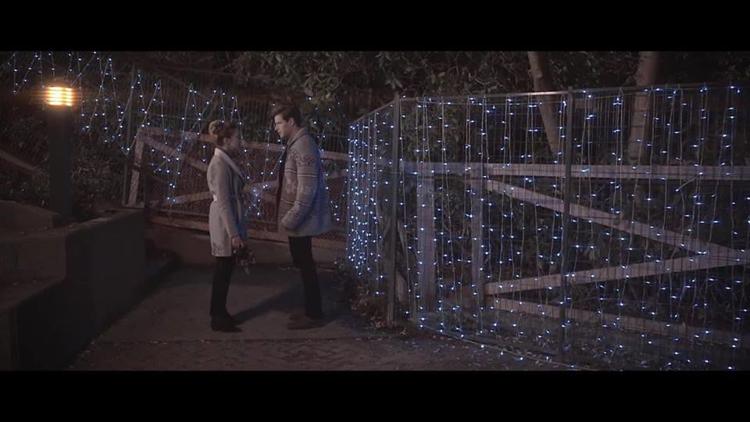 "Multiverse Dating for Beginners"
NVFF Synopsis: Ivy and Dave are totally hitting it off. However, a glitch in the Matrix allows Ivy to see how things will turn out if she plays the dating game differently.
Sassy's Side: I'm so glad I don't have to date anymore! But if I were, I wish I had Ivy's magic scarf. That's all I'm saying.
"Deep Dish Apocalypse"
NVFF Synopsis: Two co-workers bump into each other beneath the city on an abandoned subway platform as a zombie-riddled Los Angeles erupts in chaos.
Sassy's Side: I'm over the whole zombie thing.
"The Brownlist"
NVFF Synopsis: The Brownlist tells the story of a biracial actress who just can't seem to fit Hollywood's perception of what it means to be "diverse". 
Sassy's Side: I loved this film, but it breaks my heart that it's a true story. I applaud writer and actress Ursula Taherian for delivering such a candid story in a humorous way.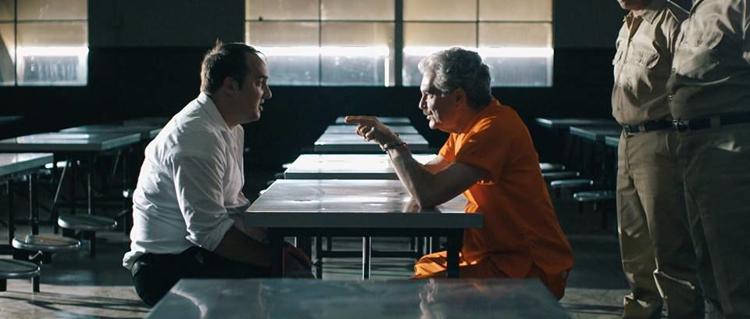 "Last Meal"
NVFF Synopsis: Roger cooks "last meals" for prisoners on death row but not so secretly dreams of being a celebrity chef.
Sassy's Side: After following a string of comedies, "Last Meal" feels out of place in this series of shorts, but this film packs so much heart. I love the flow of this film and how the story takes you in places you don't think you are going to go. There are all these beautiful little surprises crammed into 15 minutes.
"The Liberty" 
NVFF Synopsis: On the eve of the Grand Reopening of the family's shuttered movie palace, Lily struggles to uphold the dreams of her idealist father.
Sassy's Side: This film is a love letter to theaters of old. Napa has the Uptown, so I think "The Liberty" will resonate with Napans in a special way. There are a lot of themes in the movie but it all blends together into this quaint package of nostalgia. This could easily be a feature length film, but there is a magic to telling this story in 22 minutes.
"Narrative Shorts 1" -- Final Thoughts
Overall, I enjoyed all of these movies except the zombie one, but I think that is my own personal hangup for being tired of post-apocalyptic stories. If I'd seen this five years ago, I probably would have loved it.
What I love about the short films is the creativity it takes to deliver a complete story in a matter of minutes. You don't have time for fancy camera angles and sweeping character development. You have to jump into the story with both feet and hope you land upright.
The luxury of the short film screenings is that you get several stories in one sitting, and if you don't like one, it's no big deal. There will be another one in a few minutes. But I think it is important to think about each film as it's own individual movie and not part of a series. Initially I wasn't in love with "Last Meal" because it was so different from the other films in the screening. But thinking back on it a day later, I realize I identify with the main character and have a deeper appreciation for this film over "Have It All" which I loved immediately.
These films are short, but they have a way of staying with you long after you've left the theater.
"Narrative Shorts 1" will screen again on Sunday, Nov. 11 at the Farmstead Theater in St. Helena at 5:15 p.m.
"Ordinary Days"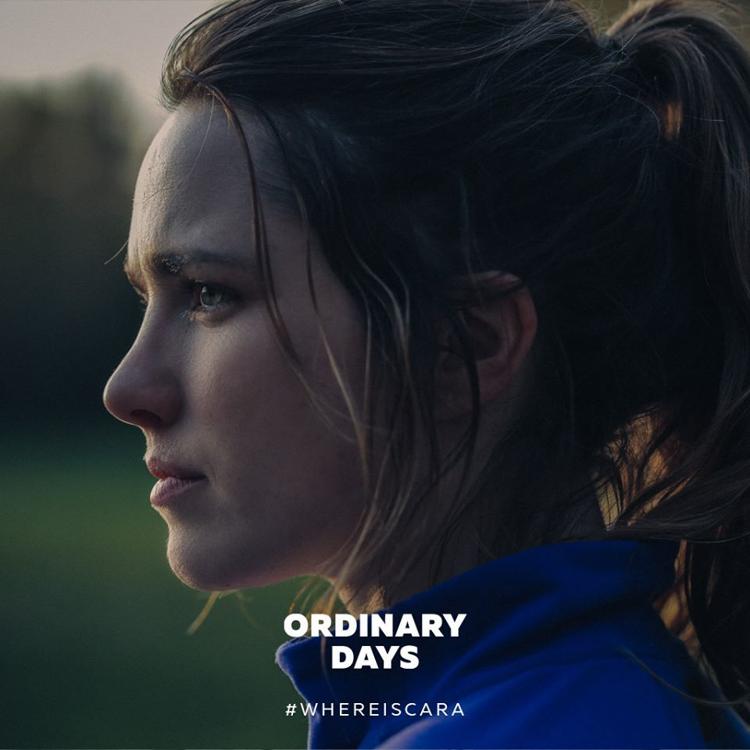 What I love about the Napa Valley Film Festival is that you can see so many film without ever leaving downtown Napa. It's all in walking distance. And if you plan it right, you have a time to grab a quick bite to eat between shows. Chuck and I stopped by Napa Palisades Saloon for some pub grub before catching "Ordinary Days" at the JaM Cellars Ballroom at the Margrit Mondavi Ballroom (aka the Napa Opera House/ aka above Blue Note Napa) next door. The JaM Cellers Ballroom is known as the venue for showing the "Verge" films. These films are quirky, heartfelt, suspenseful and surprising in all the right ways. Even if you don't like the films shown here, it is interesting as a fan of film to see what new directors are doing to push the envelope.
One quick note about the venue. The chairs are the comfiest folding chairs you could possibly sit on, but if you scoot even a half inch, it will sound like you are passing gas. Just embrace it. Everyone else if having the same issue, so just reposition yourself so you can be more comfortable.
NVFF Synopsis: "Ordinary Days" follows Cara Cook , an athletic, emotionally distant college student who suddenly goes missing. Her mother, Marie, becomes immediately worried while her father, Rich, is convinced there has just been a miscommunication. As the weekend progresses, reality sets in and Marie decides to reach out to the police for help. They are offered assistance in the form of Detective Jonathan Brightbill who has personal issues of his own. As Brightbill starts to put the pieces of Cara's disappearance together, the young woman's strength and resourcefulness are tested with every passing moment.
Sassy's Side: I loved this movie! This film is told in three parts. You start the film with Marie, a mother who can't deny her intuition that something terrible has happened to her daughter. Then you follow Detective Brightbill as he tries to piece together what happened to Cara. In the third act, you get to see the story from Cara's perspective. It is emotional and suspenseful and such a great ride. It's not the typical missing girl story. By telling the story from three perspectives you are taken on this subtle journey into an unsettling place of paranoia and hopelessness, but Cara's unrelenting spirit makes you hope for a happy ending even when all seems lost.
The audience I was with didn't seem to like the ending. I think they've seen too many stories about missing women and the search to find them that they've come to expect certain elements in the narrative. I loved the ending. I liked the choices the writer and director made and I was delighted to see to see something different. Maybe it isn't as emotionally rewarding as you might expect, but I think if you take in all the details we learn about these characters, the ending is quite satisfying.
After the showing, actress Jacqueline Byers (Cara) chatted with the audience. I know audience members didn't like the ending because the first man to comment said "I really liked this movie until that ending …."
Kudos for Byers for taking it all in stride. She's an actress. She's not responsible for driving the whole film. Although I did like to hear her talk about how she connected with her character and made some suggestions to the director and writers that did make it into the film. I like hearing about that sense of collaboration on these smaller films.
Byer delivers a dynamite performance even though the audience only gets to spend the last part of the film with her. I can't go into more detail without giving everything away, but this girl is one to watch. What she is able to accomplish during her time on the screen will rock you to your core.
Oh and one last thing: This film is only 82 minutes. Each scene is beauftifully constructed and has a purpose. Don't check your watch, your cell phone. Don't talk to your neighbor. Drink this movie in. During the Q&A, I was surprised by some of the conclusions that were drawn by my fellow audience members. There are a lot of subtle, quiet moments. Please pay attention.
"Ordinary Days" will be shown again on Sunday, Nov. 11 at the Acacia Barn in St. Helena at 5:15 p.m.
"Spare Room"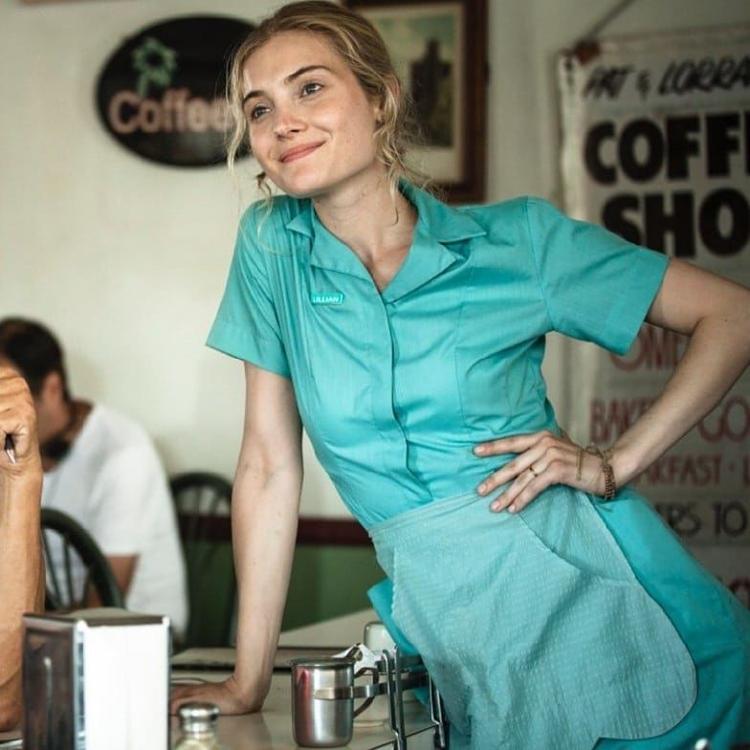 Chuck and I took a dinner break and returned to the JaM Cellars Ballroom to find the venue nearly full. "Spare Room" isn't one of the "Verge" features. It is a contender for awards in the Narrative Features competition at this year's festival.
NVFF Synopsis: David is a war-ravaged veteran who has just returned home after a tough tour in Afghanistan. Lil is a young widow struggling to make ends meet while she cares for her 15-year-old brother Arrow, who has Down Syndrome. A chance meeting eventually leads Lil to rent her spare room to David. The two become intertwined in each others lives, leading them to uncover some dark truths about their pasts. Ultimately, David and Lil discover they must forgive themselves before they are capable of making "room" for others in their hearts.
Sassy's Side: I take notes during the films. I write about plot points and my own reactions to what I'm watching. Toward the end of the film, I made this note: "I must be emotionally dead inside. I feel nothing for these characters."
Harsh, right? I really wanted to like this movie. So many of my fellow audience members seemed to be smitten with this film, but it wasn't for me. I felt like I was choking on this story. Is this a story about a veteran with PTSD? Is this a movie about a young war widow trying to make ends meet? Is it a film about a young woman who is struggling to take care of her teenage brother after their mother dies of cancer? Is it a love story? I just don't know what this movie is trying to be. I'm being pulled in so many directions that I don't know what to feel and in the end I don't really care all that much.
I had a similar reaction to last year's NVFF feature "Stuck" which went on to win both the jury and audience award for Best Narrative Feature. I wanted to like the film, but I felt I was being force fed too many themes that made the overall story muddy.
I did like the performances. Each actor does a great job of playing a miserable but hopeful individual trapped in a small town. I've been watching lead actress Skyler Samuels for a few years, and I was impressed with her range. Her character Lil is complicated, and Samuels portrays the character with a raw grace. I was also thrilled to see an actor with Down Syndrome playing a key character. I adored Cole Sibus. He was such a charmer and I really wish we'd seen more of his character's story. But the movie is already so congested with other story lines that I don't think there would be room.
Now that I think about it, I would love to see "Spare Room" as a mini series. 97 minutes just isn't enough time to give these characters the space they deserve to shine. Maybe that's where I'm struggling. I didn't want this movie to end. I wanted to spend more time with them, but I was rushed to the finish line feeling dizzy and ready for it to all be over.
See if for yourself. "Spare Room" screens on Sunday, Nov. 11 at 12:45 p.m. at Acacia Barn in St. Helena.
"Cold Brook"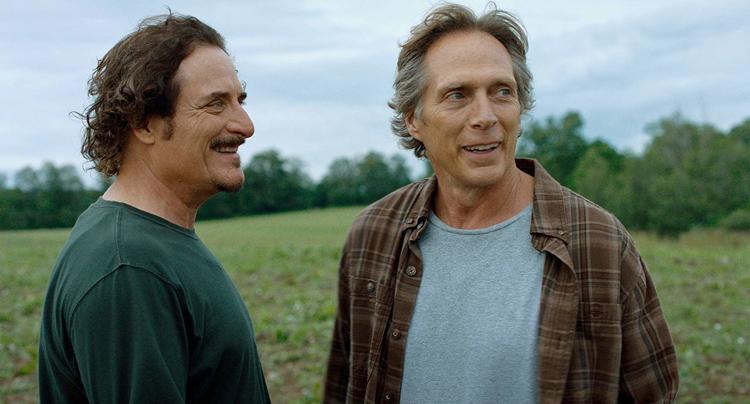 Back to the Uptown! Actor William Fichtner came to Napa for the Napa Valley Film Festival in 2016 with the film "American Wrestler: The Wizard" and was so happy with his experiences here as an actor promoting a film that he decided to bring his directorial debut to Napa. I'm not sure if Mr. Fichtner was nervous or a bit tipsy as he introduced his film on Thursday night -- my guess is a bit of both -- but you could see how excited he was to share his movie with people. He not only directed it, but he wrote and starred in it as well. That's a tall order for any artist.
NVFF Synopsis: Best friends Ted Markham and George "Hilde" Hildebrandt are two ordinary, small town maintenance workers at a college in Upstate New York. Their simple daily routines are quickly upended when one night they spot an intruder at a Museum Exhibition on the college campus. Investigating, Ted and Hilde discover that this mysterious visitor is more than what he appears to be, and is in need of their help. At the risk of losing their jobs, Ted and and Hilde find themselves torn between helping a stranger find his home, and taking care of their own.
Sassy's Side: I need you to trust me on this one. Just accept everything that you are seeing as it unfolds on the screen. Don't try to get ahead of this movie. There is a puzzle to this movie -- a history mystery, if you will -- and you'll miss out on all these great little moments if you are trying to play detective as the film progresses. Trust Fichtner. He will not lead you astray. Let him and co-lead Kim Coates do the heavy lifting and just sit back for the ride.
"Cold Brook" is simply a fun little movie. I didn't quite know what to expect going into the film, but I am pleasantly surprised by where it took me It's a feel-good flick. It's a film about family, friendship and doing the right thing.
I love this cast. I love the writing. I am just enchanted with this film. And this movie is why I love the Napa Valley Film Festival. Fichtner is a recognizable actor. You've seen him in "Crash", "Armageddon", and "Black Hawk Down". You know this guy even if you don't know his name. He's shared screen with some of the biggest actors in the world, but this movie is his passion project. He wanted to make a movie he could do with his best friend and he filmed it in his hometown of Buffalo, New York. According to Fichtner, he "ran out of money a long time ago, even though we just finished up the movie a few months ago."
This movie has no home. No distributor. No release date. Beyond the festival circuit, "Cold Brook" may never make it to theaters or be streamed online.
I don't think that will be the case with "Cold Brook", but film festivals give a chance for people who love movies to see movies that are made by people who love movies, who want to tell a story, and who want to entertain and engage.
As an actor, Fichtner knows how to tell and deliver a story and it's exciting to see that his talents make him a Hollywood triple threat. If only, audiences could remember his name ….
"Cold Brook" screens again on Sunday, Nov. 11 at Charles Krug Winery in St. Helena at 9:30 a.m. I know it's an early start, but be there. Listing to Fichtner talk about making this movie is nearly as fun as watching the film itself.
"Summer '03"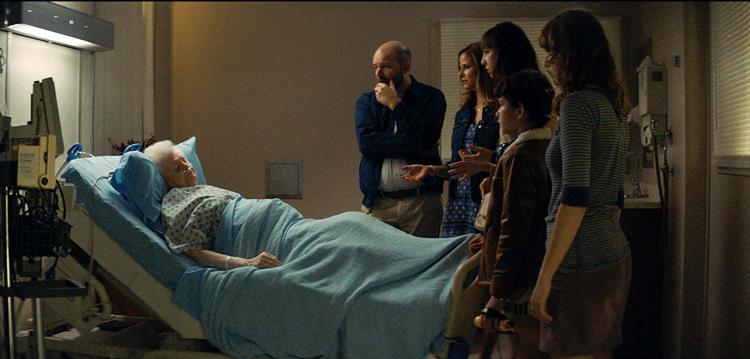 Chuck and I decided to take it easy on Friday so that I could catch up on my writing, so we only caught one movie on Friday. We decided to trek out to Charles Krug Winery in St. Helena for the screening of "Summer '03". I've never been to Charles Krug for the film festival or otherwise, but my biggest piece of advice is to follow the film festival signage and park at the back of the venue -- otherwise you are in for a bit of a walk. Nothing drastic, but it's not a walk you want to take in the dark. The Charles Krug venue is really cool and worth a visit. The seats in the front half of the screening area are wicker furniture with comfy black pads, and I got to sit cross legged for most of the film, which is my prefered movie-watching position. It's like being on an indoor patio. That may sound weird, but it works.
NVFF Synopsis: Inspired by true events, "Summer '03" centers on 16-year-old Jamie and her extended family who are reeling after her calculating grandmother Dotty unveils an array of family secrets on her deathbed. Jamie is left to navigate her nascent love life and maintain her closest friendships in the midst of this family crisis. Following her late grandmother's wishes, Jamie searches for her faith while also trying to master the one thing in life that Dotty told her she must learn how to do. While visiting a Catholic church, Jamie falls for Luke, a young seminary student. Following her Dotty's advice gets Jamie into more trouble than she expected.
Sassy's Side: I wasn't sure if I was up for another coming of age movie, but when I saw that June Squibb was in it, I knew "Summer '03" had to make my list. I love June Squibb. I like to think of June Squibb as movie bacon. She just makes things better. I think more movies could be instantly improved with just a few minutes of June Squibb.
And Squibb is only in this film at the beginning. She is the salty-sweet grandmother who has A LOT to say before she dies. I guess you can't blame her. She wants to leave this world with a clear conscience, and she drops quite a few bombshells on her family.
But before any of that happens, our lead Jamie warns us in her introductory narration that "This was the summer I f**ked up", so we know something crazy is about to happen. And what a wild summer this turns out to be.
"Summer '03" is a cocktail of some of my favorite films. This film has the family dysfunction of "Little Miss Sunshine", the catholic school girl angst of "Lady Bird", and a dash of sexual awakening from "The To Do List". I really like this story even if some of it feels familiar. I really like this crazy family, and I want to hang out with them -- flaws and all.
I also have a soft spot for this film because I was a teenager in 2003 and seeing that chunky Nokia cell phone brought back a lot of memories. I enjoyed the Q+A following the film when director Becca Gleason revealed that it was surprising difficult to recreate some aspects of 2003 even though it wasn't that long ago. Did you know how hard it is to track down a working iMac G3?
The events that unfold in "Summer '03" are completely absurd, but it works. I found the teenage love story to be a bit of a reach. The strength of this story is the relationships between the family members, but I guess young love (lust?) is always a bit messy, and it does add a certain level of suspense to film. There are a few moments that might make you roll your eyes, but just keep them on the screen. Everything leads up to Grandma Dotty's funeral, and thinking about those last scenes still makes me laugh.
You can catch "Summer '03" on Sunday, Nov. 11 at JaM Cellar Ballroom in Napa at 10 a.m.