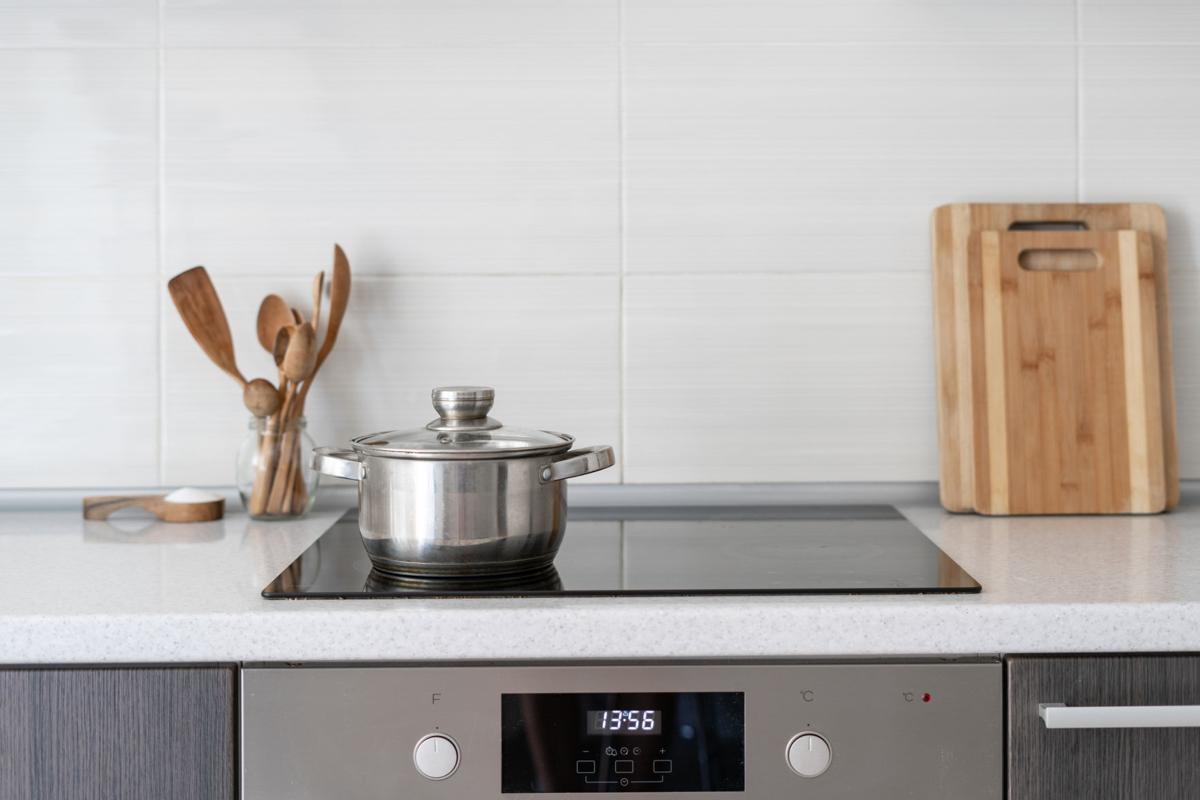 For years, home cooks have preferred gas stoves over electric stoves when it comes to cooking because of the ability to adjust cooking temperatures quickly. But with the advent of versatile electric-powered induction cooktops, increasing concerns about indoor air pollution associated with gas stoves, the climate implications of relying on natural gas, and other hazards, there are many reasons to reconsider our love affair with gas stoves.
Support local news coverage and the people who report it by subscribing to the Napa Valley Register.
"I love, love, love the induction technology," said Rick Bayless, winner of Bravo's Top Chef Masters, star of the Public Television show "Mexico-One Plate at a Time," cookbook author and award-winning restaurant owner.
Angus An, chef and owner of four Thai-inspired restaurants in Vancouver, uses induction in all of his restaurants. According to An, "You don't have to worry about the flame if you want to make stock overnight. It's safe."
The UCLA researchers found that after cooking for one hour with a gas stove and oven, peak levels of nitrogen dioxide inside the kitchen were so high that they exceeded both state and federal outdoor air quality standards in 90 percent of the homes modeled. The results were even worse for smaller households where these indoor air pollutants can become more concentrated. The air quality inside almost every one of these apartments was so bad that it would be illegal if measured outside.
Last November the California Air Resources Board, citing evidence linking gas appliances with asthma and exposure to air pollution with elevated COVID-19 risks, adopted a resolution in support of updating building codes to improve ventilation standards and move toward electrification of appliances. This is the first official guidance at a state level addressing the health impacts of gas stoves and other appliances.
Napa resident Linda Dietiker-Yolo recently moved into a new home in the city of Napa after losing her all-electric home to the 2017 fires. "I wanted an electric stove for health and safety reasons, but that wasn't an option. We use the range hood when the gas stove is on, but that isn't enough ventilation, so we've set up an air purifier in the kitchen."
Another hidden "cost" of gas appliances, including gas stoves, is the climate impact of the natural gas used as fuel. Methane, the largest constituent of natural gas, is a greenhouse gas much more powerful in warming the atmosphere than carbon dioxide. A ton of methane is 150 times more potent than a ton of carbon dioxide during the first year of emission, or about 84 times more potent when compared over 20 years. Reducing methane emissions in the near-term is widely recognized as one of the most important strategies for slowing global warming and avoiding climate catastrophe.
"Because electricity generation is becoming more renewable, using electric appliances is taking action on climate change in your home," noted Karl Johnson, Napa resident and energy efficiency consultant. Johnson has been advocating in Napa County for an "All-Electric Reach Code" to transition new construction to electricity only.
Natural gas appliances require that a separate gas pipeline infrastructure be built and maintained. But gas pipelines can leak, and sometimes rupture. In one of the most infamous incidents, a gas pipeline ruptured in San Bruno killed eight people, injured 58 and destroyed 38 homes. Gas lines are also a hazard during earthquakes, since damaged pipes can leak and ignite.
A 2017 study by the San Francisco Department of the Environment reviewed reports of natural gas leakage rates and found the average to be 4.5% with a high of 12%. The report recommended supporting "fuel switching" to electricity rather than spending funds repairing and replacing gas lines, and prioritizing "decarbonization" for buildings by moving away from fossil fuels toward renewable energy sources, like solar.
In summary, cooking with gas stoves causes dangerous pollution that damages our health and climate, and gas appliances contribute to the insidious underlying health conditions that make us less resilient to respiratory diseases like COVID-19. It's time to switch.
If you use a gas stove, follow the recommendations of UCLA to use your range hood while cooking.
Learn about going all-electric at http://electrifyeverything.online/ and join Napa Climate NOW!'s current initiative to support all-electric in Napa County.
Try out electric induction cooking by purchasing a single induction "hob" or burner for use on your countertop.
Chris Benz is a member of Napa Climate NOW! She is very fond of her glass-top electric stove, especially because it's so easy to keep clean.
Napa Climate NOW! is a local non-profit citizens' group advocating for smart climate solutions based on the latest climate science, part of 350 Bay Area. Find us at Facebook or through http://napa.350bayarea.org