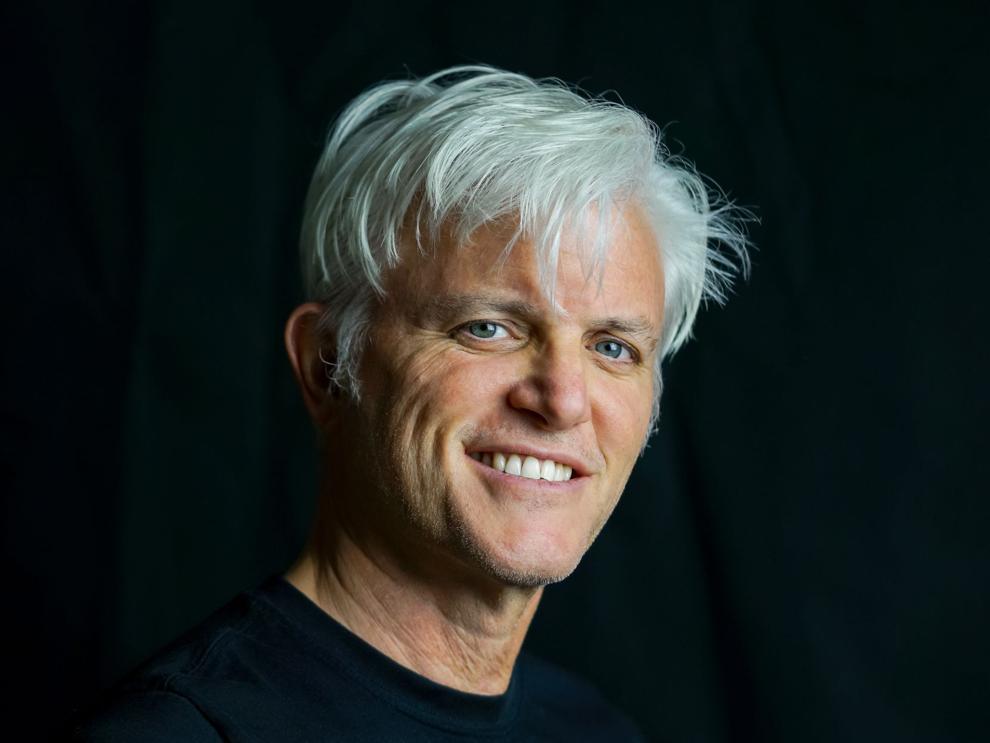 I peered over the cliff to the rocky river below. I was 11. It was 1976.
"Your bike won't make it," Todd said. "It's too far a jump, and you can't pedal fast enough."
Support local news coverage and the people who report it by subscribing to the Napa Valley Register. 
I nodded slowly and squinted my eyes, like I'd seen the daredevil Evel Knievel do in a movie.
"If it is possible, it is done," I said. "If it is impossible, it will be done. And that, my friends, is what I live by."
I sneered, kicked at the dirt with my tennis shoe and then knelt to examine the wooden ramp we'd created from used lumber and plywood.
"You got that line from the movie," he said. "I'm not gonna be the one to recover your body after it gets smashed."
"Or tell your mom," Todd added.
"I am the last gladiator in the new Rome," I said. "I go into the arena and compete against destruction. And I win."
Steve nodded in agreement.
"Did you memorize the entire movie, or what?" Ricky asked.
He asked like it was a question, but everyone knew the answer. For the last few years, I had become obsessed. I had watched the Knievel movie released in 1971 at least three times and had even taken notes. I had also begun to wear as much red, white and blue as I could find — mostly silken garments from my mother's closet — and was working on making a cape and building a staff that would be studded with diamonds (or in my case, glitter) in the hope of looking just like my hero.
I didn't have a motorcycle (yet), but my yellow banana-seat bike with its sissy bar had already jumped numerous obstacles, including the neighborhood ditch and a row of six Tonka trucks. But those were mere preparations for my grand finale: jumping over the Napa River as it formed a tight canyon south of Zinfandel Lane in St. Helena.
As long as I could remember, Knievel had been a fixture in our lives. We had watched as the showman had flung his motorcycle into the air in death-defying stunts that included using long ramps to jump over dozens of cars, chasms and other obstacles that held us in rapt attention. Like many of the other viewers of the day, we'd never seen anyone as reckless and entertaining as Knievel, willing to sacrifice his body and life for what seemed the sheer joy it.
Yes, he had become a millionaire from his stunts, with tons of merchandise that included the wind-up stunt cycle and action figure that were marketed as a toy that "jumps, flips and crashes." Everyone I knew had one. But I believed it wasn't the money he was after, but more the glory.
And glory was all the rage. It was 1976 and the United States was in the throes of celebration. It was the bicentennial year — marking 200 years since the country declared its independence from Great Britain. But it was also a time of economic recovery from the 1973 to '75 recession, which had been one of the worst economic downturns since the Great Depression.
America felt on the upswing, with glimmers of stability after years of strife due to the Vietnam War, the civil rights movement and an ongoing energy crisis that had seen gas stations needing to replace their pumps because the earlier models were unable to display any price per gallon above $1.
The mid-1970s were also a time when feminism was on the upswing and male-female gender roles were in a state of flux.
Up to that point, to be a man's man meant being either a cowboy like John Wayne or a performer like Elvis, Frank Sinatra or Fred Astaire. Those icons had short hair, wore either farmer-like attire or suits, and were rough around the edges. But by 1976, even Elvis had long hair, wore capes studded with sequins and brandished ornate staff-like canes. Tough was on its way out to be replaced by something else, which at the time remained ill-formed and undefined.
But then there was the seemingly indestructible motorcycle daredevil, Evel. In a shifting world, here was a bombastic, fearless and willing participant who wore flared white trousers secured with an 8-inch-wide plastic belt and who also had the courage to fling himself skyward at 100 miles an hour on a quest for glory.
It didn't always go according to plan. In 1967 Knievel attempted to jump over the fountains at Caesars Palace in Las Vegas, but he crashed and suffered a crushed pelvis and femur, fractured hip, broken wrists and ankles, and a concussion that kept him in the hospital for months. And, of course, there was the failed 1974 jump over the "Grand Canyon." The jump was actually over the Snake River Canyon because he couldn't get the National Park Service to issue him a permit to jump over the real thing. We had watched as this stunt failed when the parachute of his specially designed rocket had prematurely opened.
But then there were Knievel's successes! Like two jumps in 1975, each that broke records. The Wembley Stadium Jump in London had cleared 14 double-decker buses, and the Kings Island Jump in Ohio had soared over 14 cars at the amusement park.
"Well, if you're going to do it, then get on with it," Ricky said. "I need to get back home soon. It's almost time for lunch."
Now it was my turn to laugh.
"Nobody wants to see me die," I said, "but nobody wants to miss it if I do."
"Stop with the quotes!" Ricky yelled as he picked up his bike and readied to leave.
I walked to the edge of the cliff. About 20 feet below a trickle of water meandered southward. Taking a deep breath, I turned and took the 100 paces to my bike. Once there, I took a seat and twisted the right grip with my hand as if it were a throttle.
My friends watched as I prepared. It was silent except for the sound of the distant river and the call of a red-tailed hawk somewhere in the distance.
Using as much force as I could, I began to pedal. First slowly and then ever faster. The ramp lay ahead. What happened next is another story.