I'm sure no chicanery was involved, but something sure was amiss with a wine I bought. And it's a tale I believe wine consumers should know about.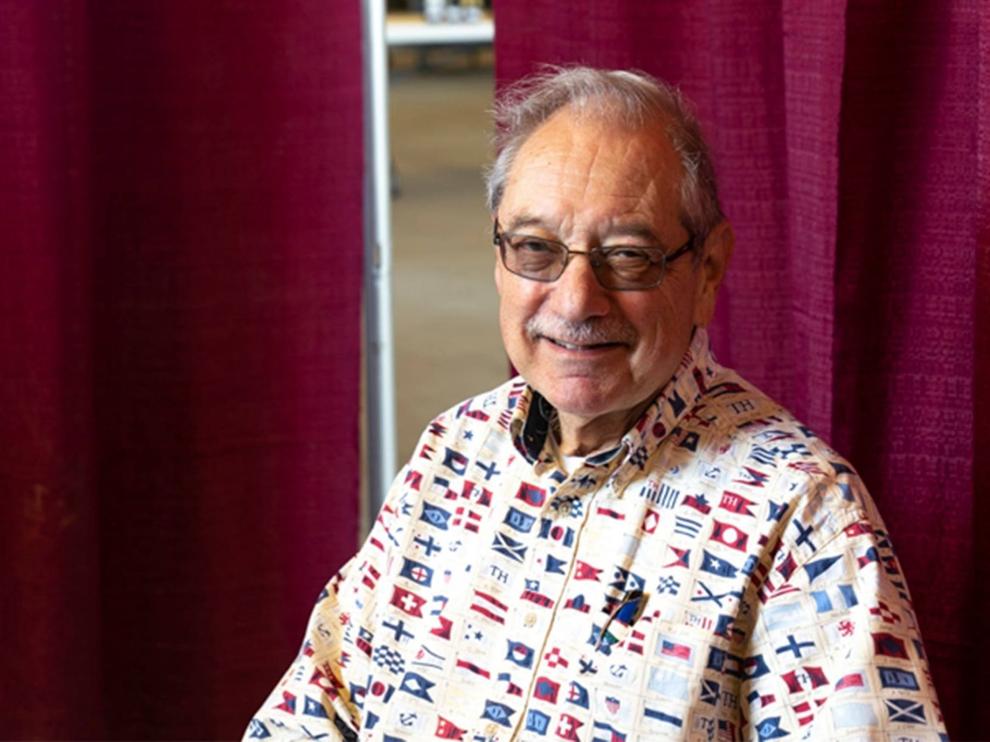 I bought three bottles of this wine at three different times, and the third bottle was oddly terrible. After thinking about this, I chalked it up to logistical complications at the French-based winery that made it.
I don't think it was intentionally obfuscating, and I admit I have no proof of my thesis.
I believe the problem of "bottle variation" happens a lot more often than anyone is willing to admit. It means that average wine consumers occasionally get stuck with bad wines. Most do not know it.
It can happen with some wines that are made in huge amounts, especially in wineries that don't have the proper equipment and strategies in place to deal with large amounts of the "same" wine.
When two or more bottles of the "same" wine differ radically from one another, I always look at the price. If it's $5 a bottle, variability could be due to several factors. And although disappointing, there's nothing shocking about two identically labeled wines differing from one another.
Cheap wine promises little more than being moist. But if two bottles of a wine costing $100 differ, consumers should be upset.
I see bottle variation often. As a wine reviewer, I get many chances to try the same wines. As the old saying goes, there are no great wines, only great bottles.
Most wine buyers, I believe, accept mediocre wines without complaint, often because they don't know if what they're tasting is a wine problem or a failure of their own palates.
In my case, I bought a French white wine at the local branch of a national purveyor. It was good enough to recommend in print. A second bottle wasn't bad, still OK to drink.
So I bought a third three weeks later. It was shockingly bad. I didn't drink any of it!
What crossed my mind was that there were at least two different wines here. Batch 1 was good enough to recommend. The second bottle differed from it, but was OK. The third bottle was radically different. How could this happen?
Large national wine retailers with dozens, or even hundreds, of stores usually need a lot of each wine they stock. Some items call for chains to order tens of thousands of cases of the "same" wine. Few wineries anywhere in the world have bottling tanks large enough to hold that amount of wine for a single huge bottling.
Even giant U.S. wineries rarely bottle more than 10,000 cases of a wine at one time. Even then, the logistics are complex, must be designed and installed years in advance, and that is very expensive.
A winemaker who's been in the game for four decades and has worked at some of the largest U.S. wineries told me last week that a 100,000-case bottling of one wine might require several different bottlings and using different lots of wine. Such lots might be similar, he said, but also might differ radically.
In the case of the French white, the first bottle showed appropriate varietal aromatics with a crisp finish. The third bottle was dull, non-varietal, and lower acidity was compromised by residual sugar. And the aftertaste was bitter.
Few people would notice these differences, especially if the bottles were tasted days apart and how such wines typically are served: ice cold. Extreme cold (about 40 degrees) blunts the nuances in any wine. Most average consumers don't have the skill to see such differences when a wine is cold.
Also, and sad to say, I have seen highly trained wine professionals fail at sensory evaluation.
Wine fraudsters rely on human frailties to make a fast buck. Four decades ago, a French miscreant took advantage of what he believed to be an American failing. He thought the U.S. wine trade was filled with people who couldn't detect fraud Burgundies.
In 1979, a man named Bernard Grivelet was convicted on charges that he sold plonk fancied-up with labels such as Chambertin and Chambolle-Musigny. He sold all of his wine – about 6,000 cases of it! – in this country.
The fraud was uncovered by French authorities. In a 1980 D Magazine (Dallas) article, writer Elmer Ray Spurr quoted a Dutch businessman, Bernard Kahn, as suggesting why he thought Grivelet could get away with his scheme: "The Americans can't tell the difference. They put it in the refrigerator and freeze it."
In most wine-fraud cases, the wines in question are cheap but made to look expensive (counterfeit labels, high prices). Since the wine I bought wasn't expensive, I believe it was simply a victim of an ill-equipped winery: different lots bottled at different times but bearing the same label.
Nor was fraud involved in a 1970s incident that turned out unhappily for Napa Valley's Charles Krug Winery.
Beginning in the 1950s and for more than 20 years, Charles Krug (then run by brothers Peter and Robert Mondavi) made one of the finest off-dry Chenin Blancs in the country. It sold out annually.
I bought it by the case every year. One year in the late '70s, I ran out of it. A merchant told me it was sold out. Then, weeks later he called to say he had gotten more in!
I bought three more bottles, but the first one was clearly not the same wine. The color was bronze, not yellow, the aroma was dull, and it was much sweeter than the first release. I returned two bottles. The retailer said I wasn't the first.
Then a call netted a clue: a marketing executive told me, "That wine was so hot that Krug went into the bulk market." The second release was so bad it soured me on the wine.
As for my French white, I'm saddened that I probably will never try another bottle of it. Reliability matters, and the radical differences between the wines I bought cannot be eradicated by even heartfelt promises.
But I take solace that I paid less than $12 each for each bottle and am thankful I didn't run into the problem a friend from Hawaii encountered recently.
Chris Clever is a collector of great wines, especially top Napa Valley Cabernets. At one recent tasting, he said, a bottle of a famed Cabernet had a cork that "looked weird."
He said the wine was terrible, and he suspected the cork was the culprit. Including shipping fees, it cost "about $400," he said. He intends to contact the winery about it.
As for my last bottle of the French white, it ended up being a first-responder in the rescue of a simmering too-dry polenta-and-mushroom dish.
Wine of the Week: 2019 Navarro Pinot Blanc, Mendocino ($18) – This overlooked grape variety usually makes a subtle, soft Chardonnay look-alike without distinction. It grows well in moderately warm climates where it often makes undistinguished wines. Grown in cooler sites, like this one, and especially if treated like an aromatic variety, like this one, it can be sensational. Navarro's version is the best I've ever tasted, including imports. It has remarkable subtle white peach, fennel, and lime notes, not a speck of sugar, and such perfect balance I suggest buying several. This is the seventh consecutive vintage it has been sensational. I find it is even better two years after its release date. (But I defy you to keep yer mitts off it.) Available only at the winery or by mail. www.NavarroWine.com.
Dan Berger lives in Sonoma County, where he publishes "Vintage Experiences," a subscription-only wine newsletter. Write to him at winenut@gmail.com. He is also co-host of California Wine Country with Steve Jaxon on KSRO Radio, 1350 AM.