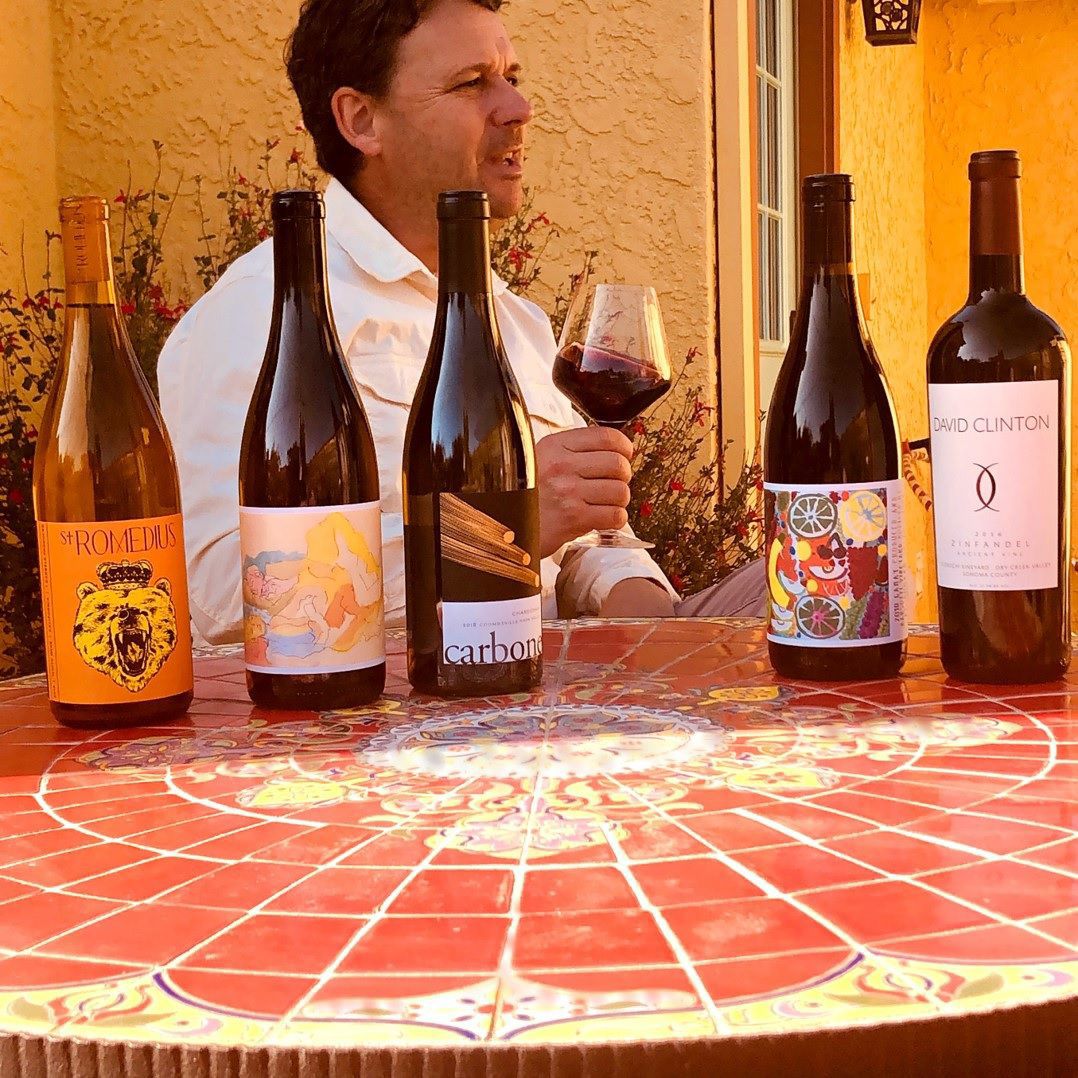 I get a kick out of seasonal wine recommendations. Wine stories titled "Perfect Wines For Thanksgiving" implies that these wines will never taste better than on Thanksgiving. What do you do if the wine missed its moment? Sales and marketing's says to move on to the next occasion. You betcha Wine X is perfect with roast turkey. And you know what? It's amazing with Super Bowl guacamole too!
Wine scribes and salespeople roll out their seasonal wine list because the calendar requests it and consumers expect it. We do it, knowing today's "turkey wine" is tomorrow's "Valentine's pick." My favorite season-switch is from "Great By The Grill" to "Super With Stews." Because ultimately it's what you like to drink, right? And we all know Sparkling Wine is the best choice, but I digress.
While traditional turkey dinner was on my mind as I chose today's five recommendations, they all rock on any occasion and with any spread. Three are made by Napa wineries, two by a winery in Sonoma County. I've confirmed with all the wineries that delivery in and around Napa can be before Thanksgiving if you order by this Sunday, the 24th. Good chance the owner/winemaker will drop off, so have your autograph pen and selfie-stick ready. If timing or circumstances prevent Thanksgiving enjoyment not to worry: Black-eyed-peas on New Year's is just around the corner. Here we go.
— St Romedius White Wine, California 2018, $18. Tiny, one-man Napa winery St Romedius makes two blends, a red and this white. I'll tell you about the red another time. Today, let's look at the white, a blend of Grenache Blanc and Muscat (Sierra Foothills and Sacramento Delta vineyards, respectively). Sports a touch of gold and haze from some skin contact and no filtering or fining. It has an intense citrusy aroma typical of dry wines made from aromatic grapes like Muscat. Lemongrass and tamarind. It's uniquely tasty and totally dry. I love wines like this with pre-dinner munchies.
Order from the winery at StRomedius.com, choose "Free Winemaker Delivery" and owner/winemaker Robert Pinctasi will bring it by.
— Favia-Erickson Chardonnay "Carbone" Coombsville, Napa Valley 2018, $48. I've tried enough Chardonnays to satisfy three lifetimes, so I don't know why exactly this one has grabbed my interest. Such wonder is the beauty of wine. It's a not-buttery, not oaky Chardonnay. Lemon custard and fresh pie crust. Texture is a big deal to me. (Does it have a good texture, Jerry? I like a good texture.) The long, fresh, honeyed, rocky, lush finish sets it apart. The value discussion moves to comparisons and price comfort zones at $48 per bottle. This gives as much pleasure as most $60-$75 bottles of Chardonnay.
You can buy Favia-Erickson Chardonnay at the new Gary's Wine & Marketplace in St. Helena (that's where I tasted it) and Back Room Wines in Napa.
— Jolie-Laide Trousseau Gris and Trousseau Noir+ 2018s
Out of this motley crew of wine picks, these Jolie-Laide wines are the most natural fits for Thanksgiving fare. Jolie-Laide means "Pretty Ugly" a la Francaise, as in pretty wines made from ugly grapes. Unusual is more like it. Take the Jolie-Laide Trousseau Gris "Fanucchi-Wood Road Vineyard" Russian River Valley 2018 ($30) for example. The rare Trousseau Gris grape makes a crisp, spicy, stone-fruited, beguiling white wine that flourishes with classic holiday eats mollusks, crustaceans and patés. The Jolie-Laide Red, California 2018 ($30) is a mix of Trousseau Noir, Gamay, Poulsard and Valdiguie. It's like your Thanksgiving Nouveau Beaujolais only 100 times better. Snappy red berry fruits and Mediterranean herbs and spice.
No two Jolie-Laide labels look alike. This year's wine labels feature works of art from Oakland's Creative Growth Art Center. All the labels are on display at JolieLaideWines.com, and while you're there order the two Trousseaus. This one requires shipping. Jolie-Laide assures it can ship the wine in time for Thanksgiving arrival if ordered by Sunday.
David Clinton Zinfandel "Teldeschi Vineyard-Ancient Vine" Dry Creek Valley 2016, $32. Napa's David Clinton Wine Cellars is a Dry Creek Valley, Sonoma Zinfandel house. Unique, and pretty darn cool. Their "Teldeschi" Zinfandel vines are up to 130 years old. What do you get with age? Think of it as rings on a tree, and each ring adds another smell or flavor. Vine age translates to wine complexity rather than concentration.
What do 130 years of dirt time mean for David Clinton "Teldeschi" Zinfandel? Spice! Licorice, mint, black pepper, cumin, clove and espresso coat the brambly raspberries and blueberries. I know what you're thinking: Do I have 120 more descriptors to reach 130? Maybe…I'll enjoy trying as I drink wild beauty.
Order online at DavidClintonWines.com by Sunday, choose free "Local Pick Up/Delivery" and the David of David Clinton will deliver if you live in or near Napa before Thanksgiving.
Wine Tip
You may know about the intensive wine classes geared toward hospitality professionals at Napa Valley Wine Academy. You may not know about the tastings geared toward the consumer. Get expert wine knowledge shared without pressure nor the tests. Here are two December tastings to consider:
On Thursday, Dec. 5, I am hosting a tasting of Syrahs from "Las Madres Vineyard" Carneros. Same grape, same vintage, different wine-making techniques. Las Madres owner John Painter and the owners/winemaker of Belharra, Campesino, Benevolent Neglect and Coterie will attend.The cost is $30 per tasting, half price for members of Dan Dawson's Wine Advisor (email me about membership).
On Thursday, Dec. 12, Peter Marks MW leads a Champagne Master Class. Seven Champagnes on the menu, spanning the region, vintages and styles. Pinpoint instruction from Peter Marks throughout. Bring along a bag of potato chips, the ultimate pairing with Champagne. I prefer the thin style like Lay's. $125 per tasting.
I'm Dan Dawson, a Napa Valley wine writer and recovering wine merchant. You can read more of my wine recommendations at DawsonWineAdvisor.com. If you visit, please check out my membership program. Contact me through my website with questions and comments.
Be the first to know
Get local news delivered to your inbox!