Leftovers are one of the best parts of a Thanksgiving meal. But sometimes, the day-after side dishes — the mashed potatoes, roasted vegetables…
This creamy wine-absorbed rice with prosciutto​ is the perfect hot dish to warm you on cold winter's night.
A true Thanksgiving dinner isn't complete without a beverage to wash everything down.
This is comforting, thick, creamy, vegetarian soup that is perfect for this time of year. It's also quick to prep and cook using butternut squ…
Whales remain in the crab fishing area resulting in a potential for entanglement. 
While there are plenty of delicious Thanksgiving leftover recipes to be made, the question remains: How long will leftover turkey last?.
Cooking these bone-in beef short ribs slowly is key to breaking down the fatty, connective tissue to achieve tender meat. 
This martini blends together the flavors of pecan pie with vodka and Irish cream liqueur. You really can have your dessert and eat (or drink) …
This light, fruity cocktail will pair well with the flavors of all of the dishes on your table. It's simple to make using only four ingredients.
If selected just right, these wines can create the perfect nuances of holiday magic.
The price of ingredients in a traditional turkey dinner for 10 people is down to the lowest level in a decade, according to the American Farm …
If you write a story about hosting a big Thanksgiving, as Ken Morris did last week, you are contractually obligated to follow up with a story …
Chef Sandy Sauter admits that most chefs don't really like cooking a Thanksgiving meal but they do like leftovers. 
Things to do, drink and eat in the Napa Valley.
It's Thanksgiving in a bubble this year for Betty Teller. But there will be pie. 
If you are wanting to skip cooking this Thanksgiving, here are a few easier options. Buzz60's Keri Lumm has more. 
This is a simple, but impressive pasta dish, and because there are few ingredients, I make sure I'm using the best ingredients I can afford.
This baked rigatoni is easier to assemble than lasagna, packed with just as much flavor and perfect for stashing in the freezer as a gift to y…
The riced cauliflower is hearty and won't turn to mush during baking. Use an assortment of red, yellow, orange and green peppers to make an ap…
The deeply rich onions lend the filling a gorgeous golden color and bold sweet-yet-savory flavor. It is the perfect recipe to make for brunch …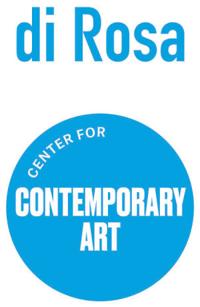 di Rosa Center for Contemporary Art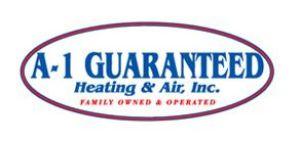 A-1 Guaranteed Heating & Air

Recipe roundup: Here are a few suggestions for anyone still putting together their Thanksgiving menu. Also, a twist on a classic turkey sandwi…
Taking time for lunch could be the first thing sacrificed in the name of getting more done while working from home. But it can have negative impacts.
Take some cooking inspiration from some of your favorite celebrities. Here's a roundup of the best celebrity cookbooks out there.
Many home cooks have been embarking on culinary adventures from the comfort of their own kitchens. Celebrate these food voyagers with gifts th…
Beer and spirits have always made an easy holiday gift appreciated by many. But in 2020, they may be more appreciated than ever.
When it comes to Thanksgiving dinner, you've been told a bunch of lies. Buzz60's Sean Dowling has more.
It used to be that Advent calendars were mainly filled with family-friendly holiday goodies. Now you can get them with beer, wine and hard seltzer.