How do you use herbs? Well, don't be shy; use a lot! An Idaho chef provides advice and recipes to highlight the season's bounty.
There's a rainbow at the Napa Farmers Market now from Black Pearl cherries to bright sunflowers. And there is corn.
Einstein wrote, "… the laws of nature manifest a spirit which is vastly superior to man, and before which we, with our modest strength, must h…
Once a military post in San Francisco, the 1,500 acre site is now a place to explore, hike, dine, and even stay the night.
The certified-organic farm is rooted in five generations of family farmers.
Learn about the fragrant flower — from how to grow lavender to its applications in everything from bath products to baked goods.
For home cooks, growing herbs is a no-brainer. The plants are typically unfussy and benefit from regular harvesting.
Make this quick herb salad recipe your own with whatever greens and herbs you have on hand.
This pesto recipe uses pecans instead of the traditional pine nuts, but feel free to customize with your favorite nuts and herbs.
A versatile salsa recipe brings freshness to a number of dishes, from grilled meats to sandwiches or even soups.
This week's recipe roundup features dishes that are spicy and summery at the same time. Think gilled lamb chops or spicy sesame noodles. Also,…
Sponsored Content: Thanks for reading and be on the look out for more recipes!
The Oaxacan street food is pizza-esque with beans, sausage and toppings on a tortilla shell base.
With one eye on the lucrative Chinese market just across the border, an entrepreneur has launched Kyrgyzstan's first cricket farm and is produ…
Cooking sausage isn't hard, but you've got a lot of options when it comes to the savory links — from smoking to baking and everything in between.
When you want to get a little creative with your sides, whip up this easy sesame noodle recipe with a spicy peanut sauce.
If you're looking to shake up your routine, consider incorporating some of these healthy eating habits from other cultures around the world.
This sausage recipe can be made in a wok or wide skillet and is perfect with a cold beer.
From Polish kielbasa to Cantonese lap cheong, there are varieties of sausage to sample around the globe.
Grill pineapple to caramelize the sugars and bring out the sweetness, pair with ice cream for a cool summer dessert.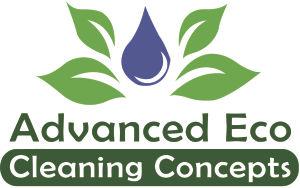 Advanced Eco Cleaning Concepts

Edward Jones Investments – Robert Lockhart
You can't go wrong with a good biscuits and gravy recipe, and this is a great one from Indianapolis chef Neal Brown.
Walk into your butcher shop with confidence! We're talking cuts, freshness and how much you should pay for meat.
For this easy dinner, the steak is cooked in a sweet and tangy balsamic glaze that coats it.
Two-time James Beard Award-nominated chef Neal Brown shares sausage recipes highlighting the humble ingredient.
Ariella Wolkowicz wanted to run her own business making and sell bagels. There was just one problem: She had only made bagels once before in h…
With a return to normal life on the horizon, the Napa Farmers Market is launching a new fundraising program to support its activities.
If you've been searching for a recipe for creamy potato salad without mayonnaise, you've come to the right place.