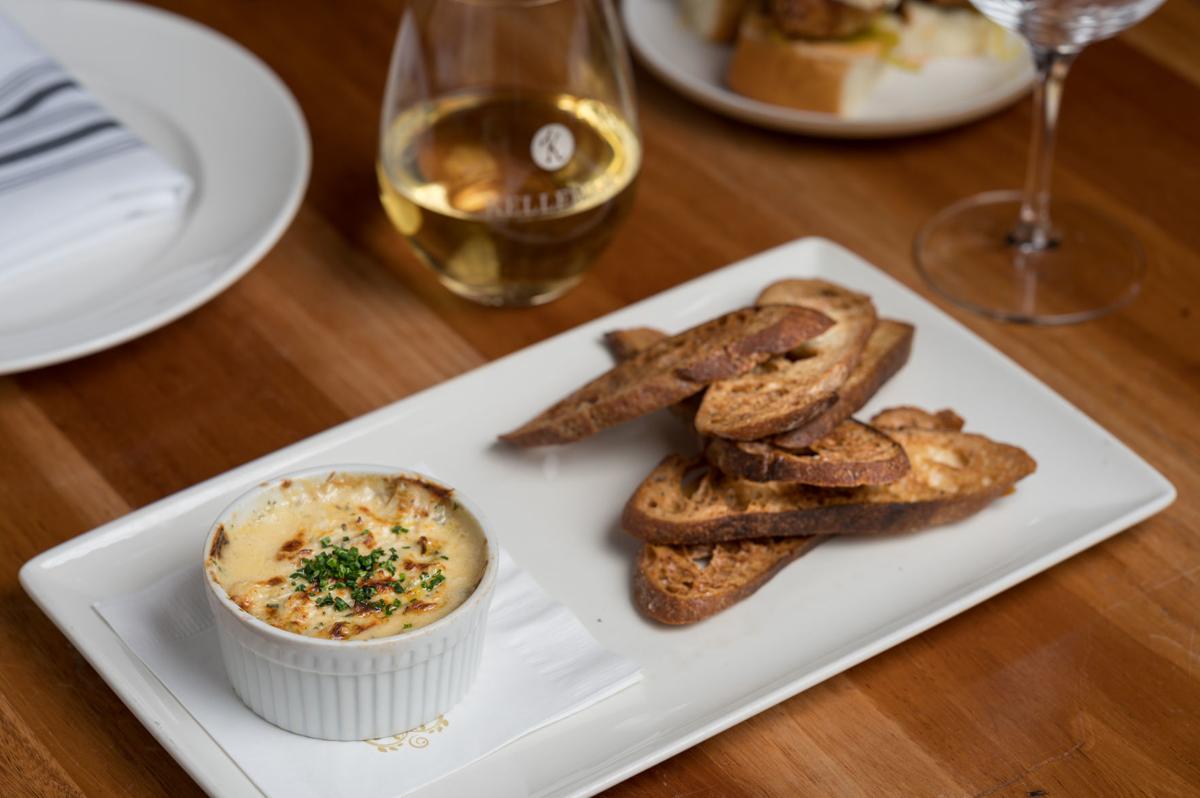 Now that Dungeness crab season is underway, Brix Napa Valley is sharing its recipe for a seasonal favorite, a fondue featuring crab that is on its menu.
It calls for melted leeks, a technique for slow-cooking leeks that yields results similar to caramelized onions. To make melted leeks, clean and thinly slice leeks (1/4-inch) and cook them in melted, unsalted butter in a saucepan over medium low heat, until they are soft, approximately 15 minutes, stirring occasionally.
Dungeness Crab Fondue Brix Napa Valley
Makes 6-8 four-ounce portions.
7 oz. Brie, rind shaved off
6 oz. artichoke hearts in water
7 oz. Dungeness crab meat
1/2 Tbsp. roasted garlic puree
1/2 Tbsp. Old Bay Seasoning
In a soup pot, melt the butter and add flour to make blonde roux. Whisk in the milk and cream, cook on low heat for about 15 minutes until the flour taste has been cooked out. While it's simmering whisk the cheese until melted and smooth, then add in the remaining ingredients and bring to a simmer.
Taste for seasoning and pour it to a shallow pan, lay a piece of plastic wrap loosely on the surface and put it in the refrigerator to chill. When ready to serve, portion the fondue into oven safe ramekins or a medium sized Pyrex dish and place in your broiler until golden on top and hot in center. Serve with your favorite chip or cracker.
On New Year's Eve and New Year's Day, Brix will be open from 11:30 a.m. to 9 p.m.
Brix Napa Valley is at 7377 St. Helena Highway, north of Yountville. Reservations can be made by calling 707-944-2749, or by visiting www.brix.com.