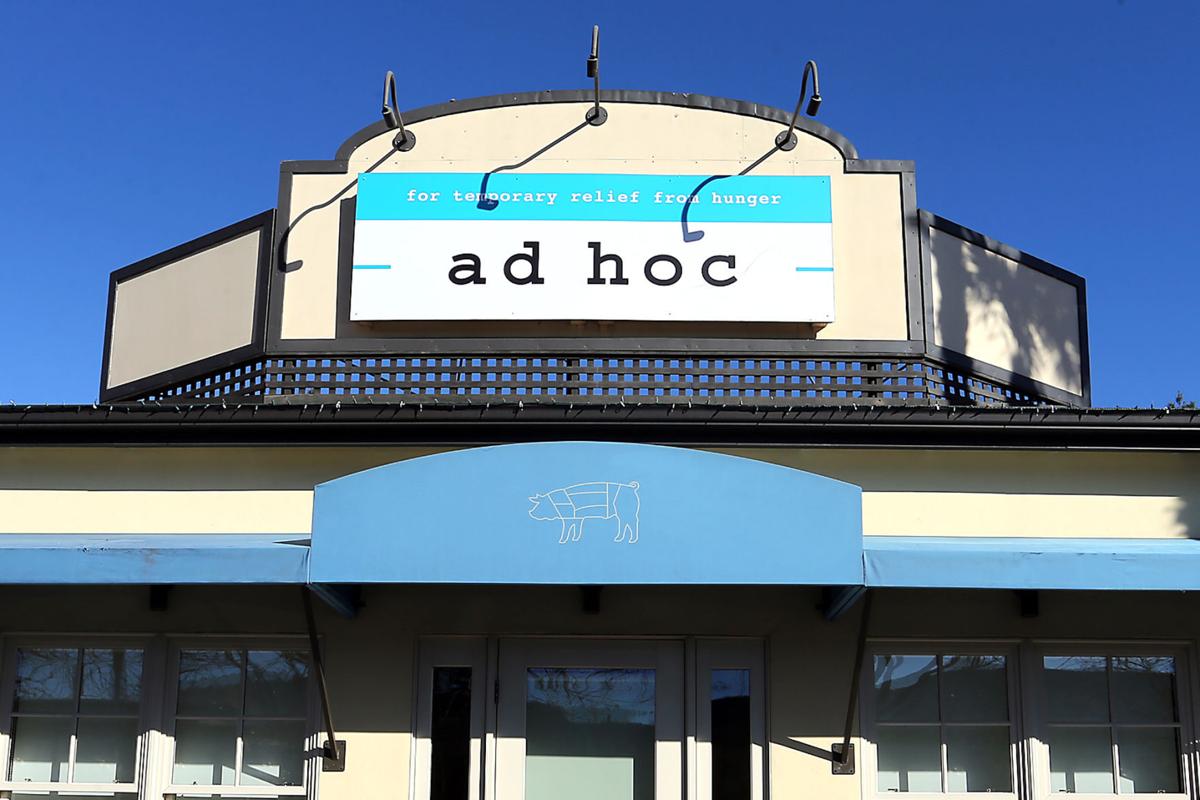 If the $850-per-person cost for inside dining at the French Laundry is too much for you, Thomas Keller's Ad Hoc in Yountville is also offering a burger special for the next few weeks. On Tuesday, Wednesday and Thursday, from 5:30 to 8:30 p.m, they are selling grilled, prime beef burgers and crinkle-cut fries, with a selection of half-bottles of wine to go with the meal. A burger is $13.50; cheeseburgers are $14.75 and fries are $5.
The wines range from $27 for a half-bottle of Markham Merlot to $200 for a 2017 Nuits St. Georges, Pierre-Yves Colin-Morey, Au Boudots, Premier Cru.
Charlie Palmer Steak re-opens
Charlie Palmer Steak Napa at Archer Hotel will reopen its dining room for breakfast and dinner on Oct. 1 with enhanced safety protocols.
Executive Chef Francisco Lopez, Jr., who also oversees Sky & Vine Rooftop Bar at Archer Hotel, in collaboration with Palmer, creates a dynamic, modern American steakhouse menu, featuring dishes and local ingredients.
Upcoming specials at Charlie Palmer Steak Napa include:
— BYOB (Build Your Own Burger) Sundays: Guests are invited to create their own custom burger starting at $5 every Sunday.
— $2 Oyster Mondays: Every Monday, from 5 to 7 p.m.
— Wine Down Thursdays: 50% off select bottles of wine on Thursdays
— $5 Flatbread Fridays: To start your weekend
Charlie Palmer Steak Napa serves breakfast daily from 7 to 11 a.m. and dinner Thursday through Monday from 5 to 9 p.m. The bar and lounge area are open Thursday through Monday from 5 until 9 p.m. with happy hour from 5 to 7 p.m. Reservations are strongly recommended. Breakfast, lunch and dinner are available for pick-up and door-to-door delivery.
Sky & Vine Rooftop Bar atop Archer Hotel is open daily from 3 to 11 p.m.
Archer Hotel is at 1260 First St., 707-819-2490.
Garden Suppers at Copia
The Grove, the CIA at Copia's outdoor restaurant, is open from 5 to 9 p.m., seven days a week, for garden suppers.
The three-course, prix fixe, family-style dinners showcase Copier's culinary gardens.
Then menus this week are:
— Tuesday, Sept 29, $48 per person
First course: Baby spinach salad with Herbed-Saint dressing, fried oysters, red onions and bacon
Main course: Blackened fish with Southern succotash of corn, lima beans and andouille
Dessert: Pecan pie with Bourbon ice cream
Supplemental ($20): Chilled oysters with a mignonette granita
— Wednesday, Sept 30: Concerto di pasta, $42 per person
First Course: Caesar salad
Three pastas for the table:
Bucatini alla gricia with guanciale, onion, black pepper and Pecorino
Orecchiette con calamari with late season cherry tomatoes, squid, chili flakes and lemon.
Mushroom agnolotti with chanterelles, cream and Grana Padano
Dessert: Poached garden melon with a whey and honey sorbetto
Thursday- Sunday, Oct. 1-4: Garden supper ($52 per person)
First Course: Frisée salad with preserved lemon, pine nuts and bacon vinaigrette
Main course: Dixon lamb with Bloomsdale spinach, celery root purée, mushroom sauce
Dessert: Chocolate hazelnut tranche with mille-feuille and vanilla ice cream
The Grove at Copia also offers three specially priced, three-course, prix fixe Garden Supper meals to-go nightly:
The menu is subject to change.
Satisfy your cravings
With our weekly newsletter packed with the latest in everything food.