If you write a story about hosting a big Thanksgiving, as Ken Morris did last week, you are contractually obligated to follow up with a story …
Chef Sandy Sauter admits that most chefs don't really like cooking a Thanksgiving meal but they do like leftovers. 
It's Thanksgiving in a bubble this year for Betty Teller. But there will be pie. 
The pandemic has changed everything, including how we shop for food. Farmers markets can help. 
Visiting the Farmers Market can introduce you to a new view of Napa.
It's been a challenging year but here's help for planning your Thankgiving celebration.  
It's "p" month at the market: pears, persimmons and pomegranates
The humble egg has been called "the greatest of all  ]our foods" and "world's most versatile ingredient."
It's time to move on to the shoulder season produce: pomegranates, persimmons, sweet potatoes, cauliflower and more.
The Spanish tradition of tapas, little plates, can be easily recreated at home. 
If beans you bought during the great Bean Panic of Spring 2020 are still sitting on your shelf, here is what you can do with them.
Next month, I will be relocating to the East Coast to be closer to my family. As I'm sure many of you have, over the past seven or so months, …
One of the pleasures of living in Northern California is the Cole crops, vegetables that thrive in our cool, sometimes cold, weather of Octobe…
 Is a sweet potato the same thing as a yam? The short answer is: no.
Farmers are the front-line soldiers of climate change. Here is how to help them.
The hazards of shopping in a happy mood are more consequently than shopping hungry for Betty Teller. 
 Similar to its distant cousin, the tomato, the apple has a multitude of heirloom versions that bear little resemblance to the mealy grocery s…
Inspired by football game days, these dishes will work any time you need a snack. 
Purslane is a ground-hugging succulent annual that proliferates quickly, but also helps lock in the moisture content in your soil for the othe…
Thick-skinned winter squash is actually grown in warm weather but can be stored for winter -- and fall.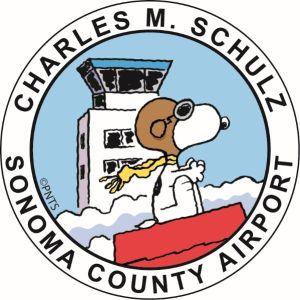 Charles M. Schulz Sonoma County Airport
Toast and its many variations can get you through hours of working at home. 
The Napa Farmers Market has an abundance of beautiful tomatoes in all different sizes, shapes and colors.
Trying to figure out how to get travel back in her life, Betty Teller has hit upon the idea of a world tour of virtual cooking classes. 
Jess Lander and her husband moved accommodations four times during the latest fire evacuations, and aside from "wWhere are we going to sleep t…
So far, this year has certainly been one for the books. Despite the uncertainty of not knowing what each week, day or even hour will bring nex…
Since you already have your mom's apple pie recipe, here are some other ways to enjoy this fall fruit. 
Figs have a short season so enjoy them while you can.