I keep trying to get back to writing about food. But honestly, it is hard to concentrate on musing about whether the sourdough bread-making trend will continue past the pandemic when my head is pounding from the jackhammer in front of my house.
Last I heard, the infrastructure bill was still languishing in Congress, but you wouldn't know it from my street. Despite a pandemic-related drop in tax revenue, Napa has nevertheless been forging ahead with a major water pipe replacement project, most of which seems to be taking place 10 yards from my front door.
In April, large pieces of heavy equipment appeared on my block and proceeded to rip a narrow trench down the street. It was loud and it made it hard to get in and out of my driveway, but fortunately it only lasted for about a week and then the hole was filled in and asphalted over.
But ominously, equipment and a large pile of blue pipes remained behind. And sure enough, a few weeks later, the noisy crew returned. They dug up the same trench, the pile of pipes disappeared (presumably into the hole), they did some connection thing that required turning off the water for a few hours, and then they filled the trench and asphalted over it again.
I assumed the project was finished.
Of course, the street was left pretty bumpy and there was a lot of loose gravel, but we're used to that. It was already a mess from the deteriorating patches left by the sewer replacement project a couple years ago. Unfortunately, even with this latest assault, it is not bad enough by Napa standards to have made it onto this year's repaving list. I figured we were out of luck until we win that particular lottery.
But then this week, two-day "no parking" signs appeared on the street, and the massive pieces of equipment returned. Plus a scenic turquoise porta-potty positioned just across the street from my picture window. Could it be? Was our street finally getting some love?
No, alas. We didn't magically move up the list for repaving, even though it would make so much sense for the paving schedule to follow the pipe replacement. (This is Napa, folks. Don't look for that kind of logic.)
Apparently, the pipes weren't really finished. The asphalt filling was just a temporary measure. Yesterday, they came and dug up the trench. For a third time.
And then paved it over. Again.
It looked smoother and more finished this time, so I assumed they were finally done. But worryingly, the parking restrictions lasted another day.
And sure enough, they were back this morning, with jackhammers, digging in the exact spots they paved over yesterday. I kid you not.
It's like picking a scab. They can't seem to help themselves.
As I write this, the asphalt truck is back and they are filling in the holes yet again. I checked with the crew and they swear this is the final time and they won't be returning after today. They assured me that soon I will be able to go back to pondering pandemic food fads in blessed silence.
Given their track record, I wasn't sure I believed the workers. But then I saw the true sign they are leaving for good.
They just carted away the porta-potty.
Chilled Cucumber, Cauliflower and Ginger Soup
From "Ottolenghi Simple" by Yotam Ottolenghi
After having to replace all my heating ducts a few months ago, I am hoping to avoid any further major infrastructure repairs this year. But after discovering this amazing soup, I am considering one small one: replacing my ancient Osterizer with one of those fancy Vitamix blenders
My old workhorse just wasn't up to pulverizing the cucumbers for this soup, and I had to use the food processor first, then transfer everything to the blender, making a very simple soup a bit less simple.
If you have a Vitamix (or something similar), you'll find this soup a snap to make. If not, I recommend pre-chopping the cucumbers more to help the blender, or using a food processor first, like I did. It's more work, but still worth it. This soup wowed the guests at my last dinner party and is going to be a summer staple for me.
5-inch piece of ginger (3-1/2 ounces), peeled
1/2 large cauliflower, broken up into small (3/4 inch) florets
7-8 Persian cucumbers or 3 large English cucumbers, roughly chopped
2 cups Greek-style whole milk yogurt
Grate about 2/3 of the ginger. (Yes, that's a huge amount, about 2 ounces.) The simplest way is to chop it into smallish chunks and throw it into the food processor or blender with a little bit of water, just enough to keep it moving.
Thinly slice the remaining 1/3 of the ginger. Put the sliced ginger into a saucepan with the mint sprigs, 2 teaspoons salt, and about 3-1/2 cups water.
Bring to a boil, then add the cauliflower. Cook for 2-3 minutes, until just barely tender. Drain and set aside, discarding the mint and ginger. (Note: The flavor the mint and ginger add to the cauliflower is pretty subtle, so feel free to omit them if you don't want to be bothered.)
Place the ginger, cucumbers, garlic, lemon juice, and yogurt in a blender (or food processor). Add 1 teaspoon salt and about 1/2 tsp. white pepper. Pulse and then puree until smooth. Refrigerate for an hour or more.
Shortly before you want to serve, make the topping: Heat the oil in a small skillet over medium heat, add the sliced almonds and cook for 3-4 minutes, stirring often, until the almonds are toasted and a light golden brown. Transfer them to a small bowl and stir in the dried mint. Set aside to cool.
To serve, divide the cauliflower among four bowls. Pour the chilled soup over them. Spoon the almond mix on top and serve.
Check out the week in cartoons
Clay Bennett cartoon
Jack Ohman editorial cartoon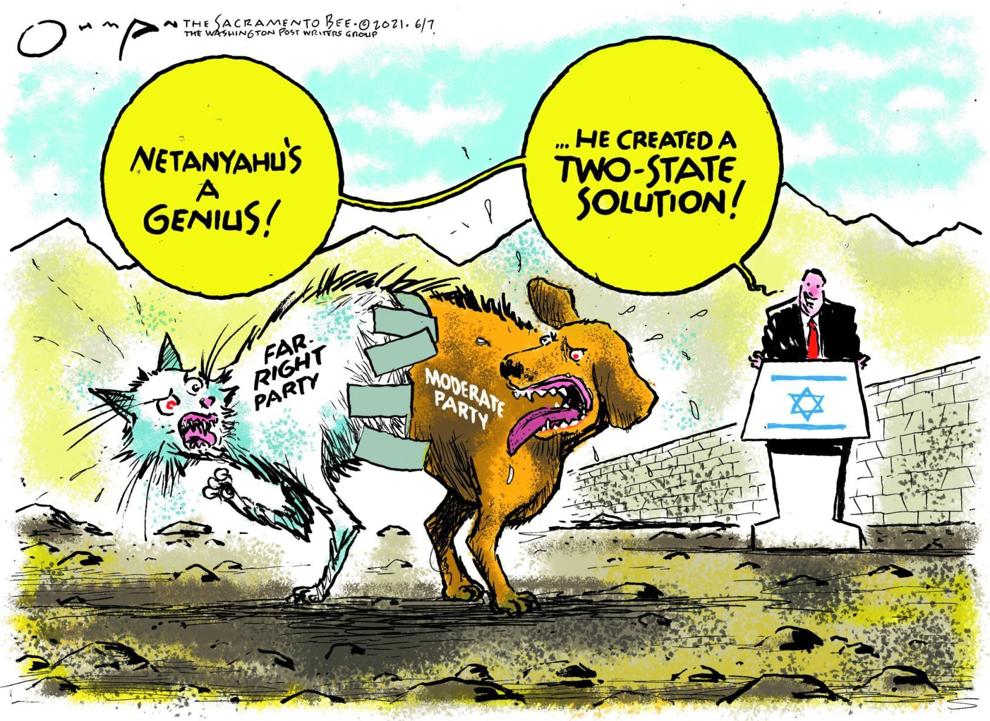 Clay Bennett cartoon
Clay Bennett cartoon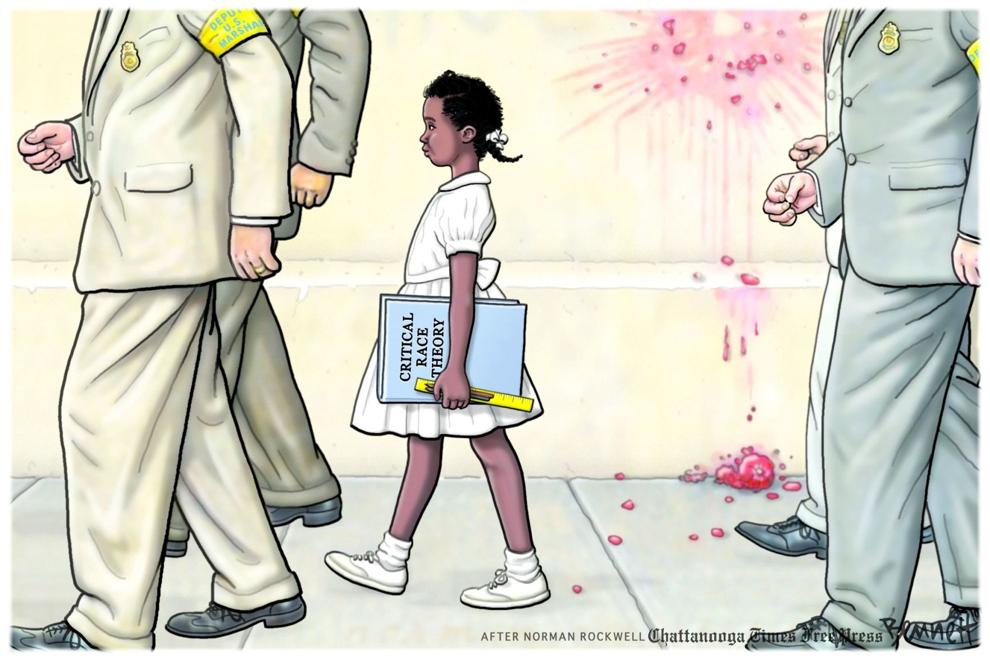 Jeff Danziger cartoon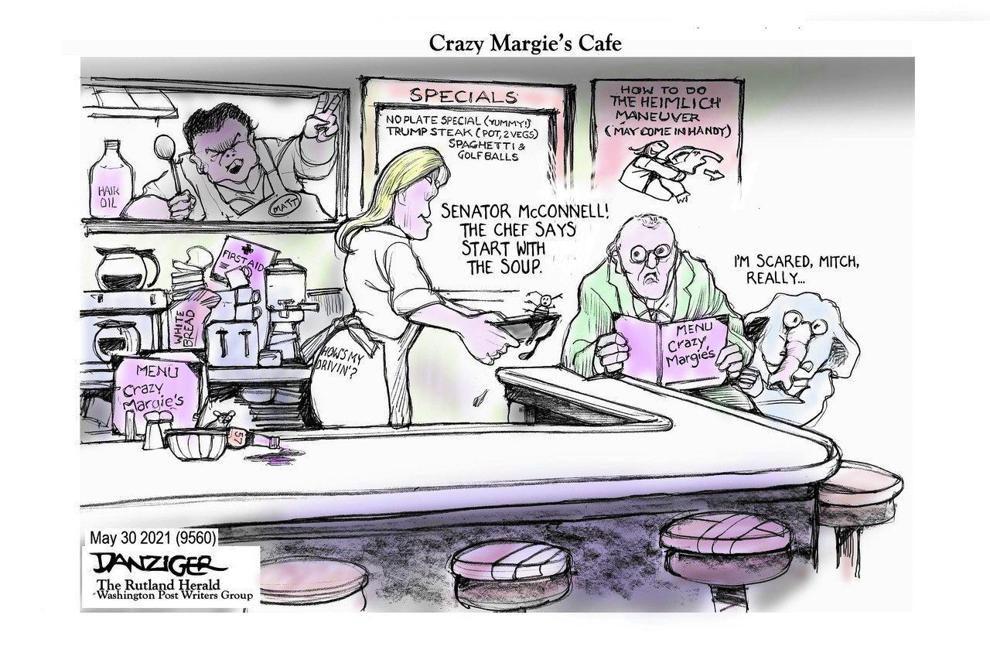 Jeff Danziger cartoon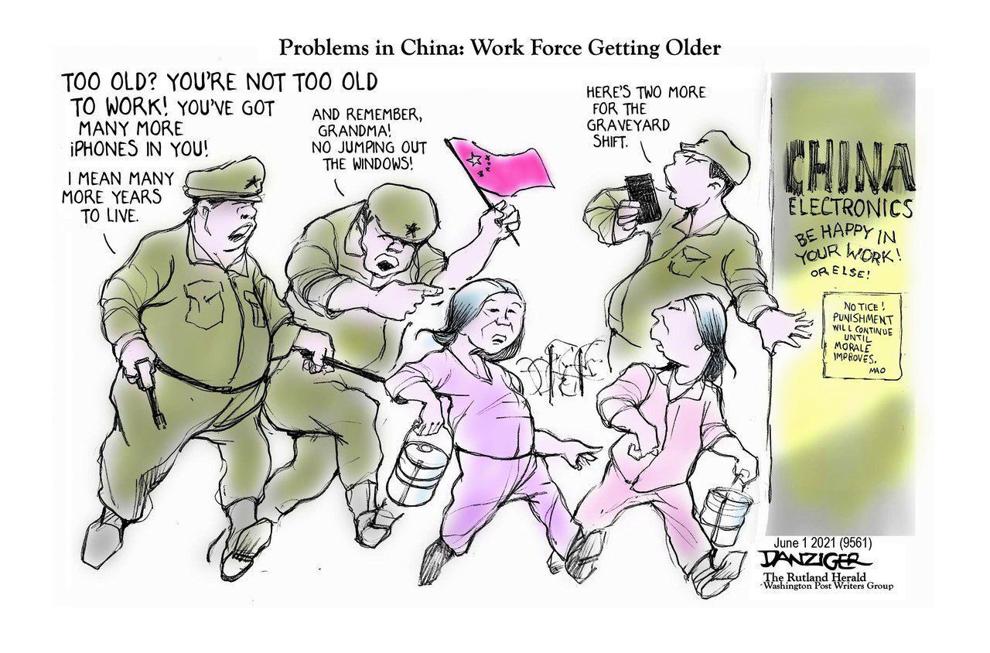 Jeff Danziger cartoon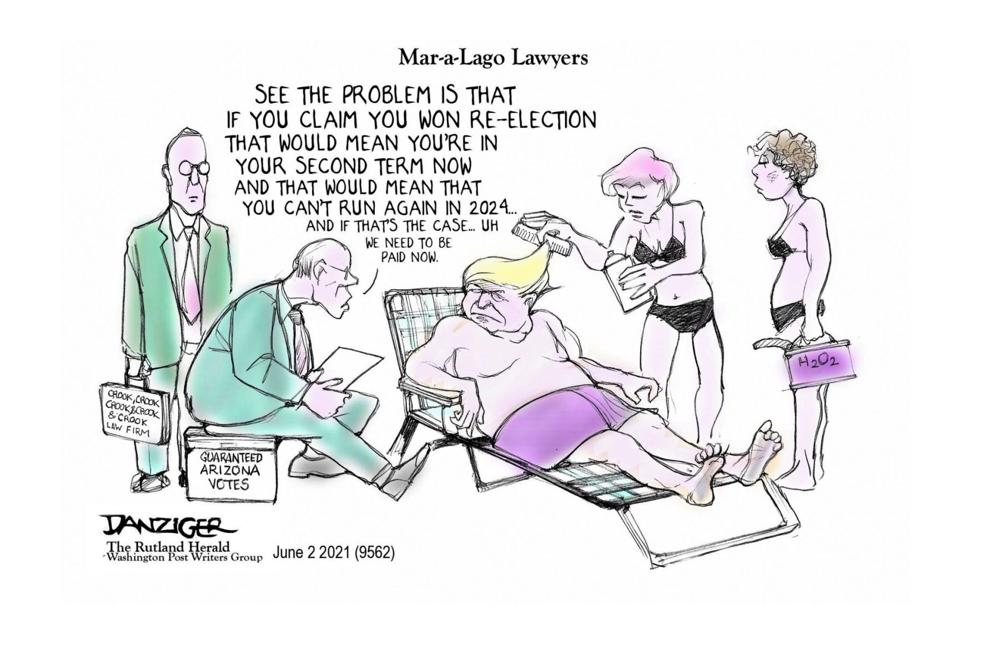 Jeff Danziger cartoon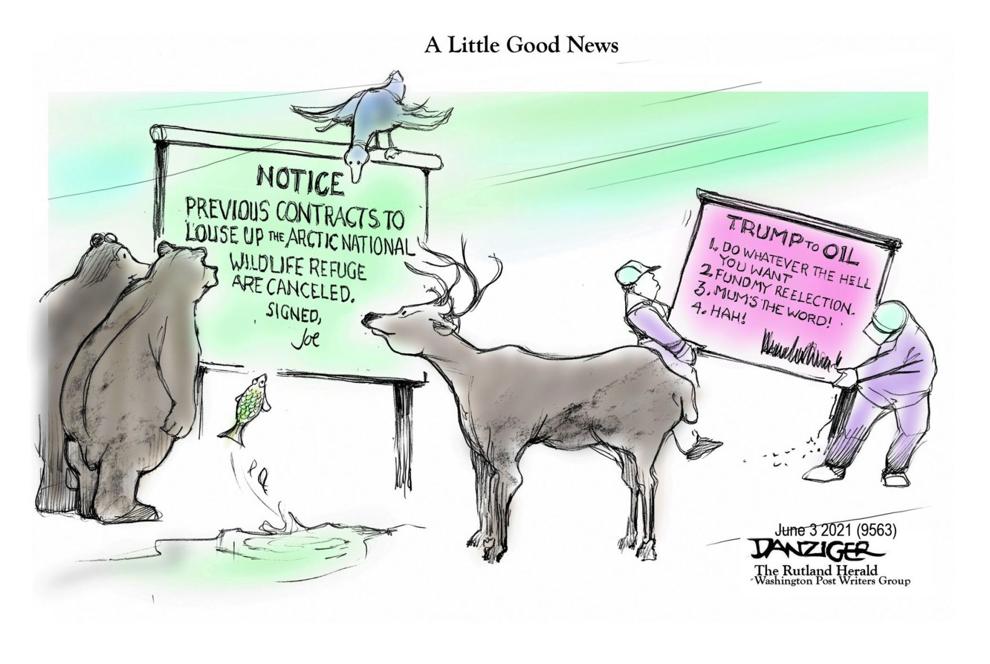 Jeff Danziger cartoon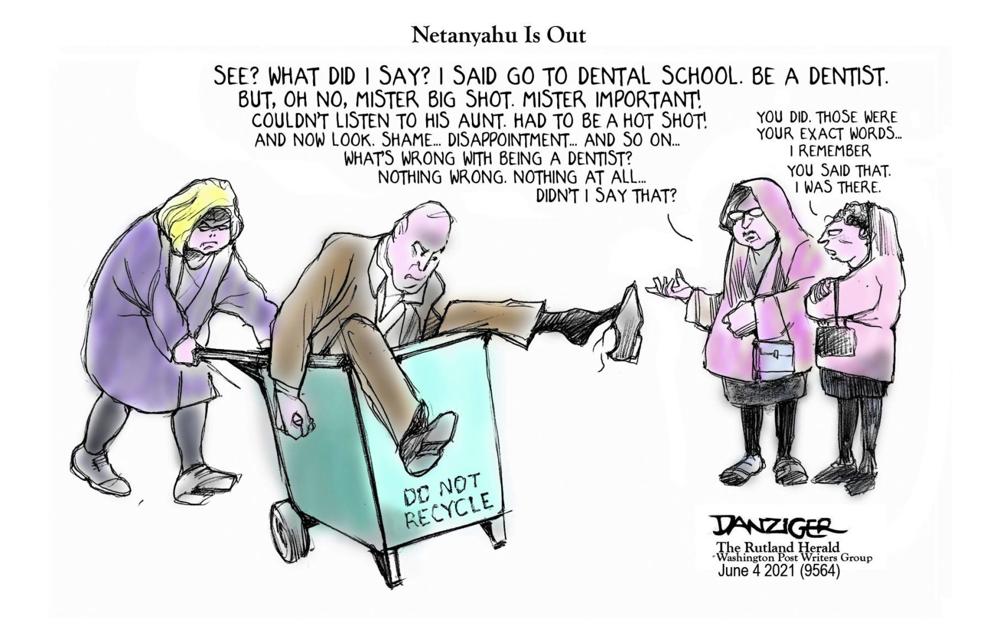 Jack Ohman editorial cartoon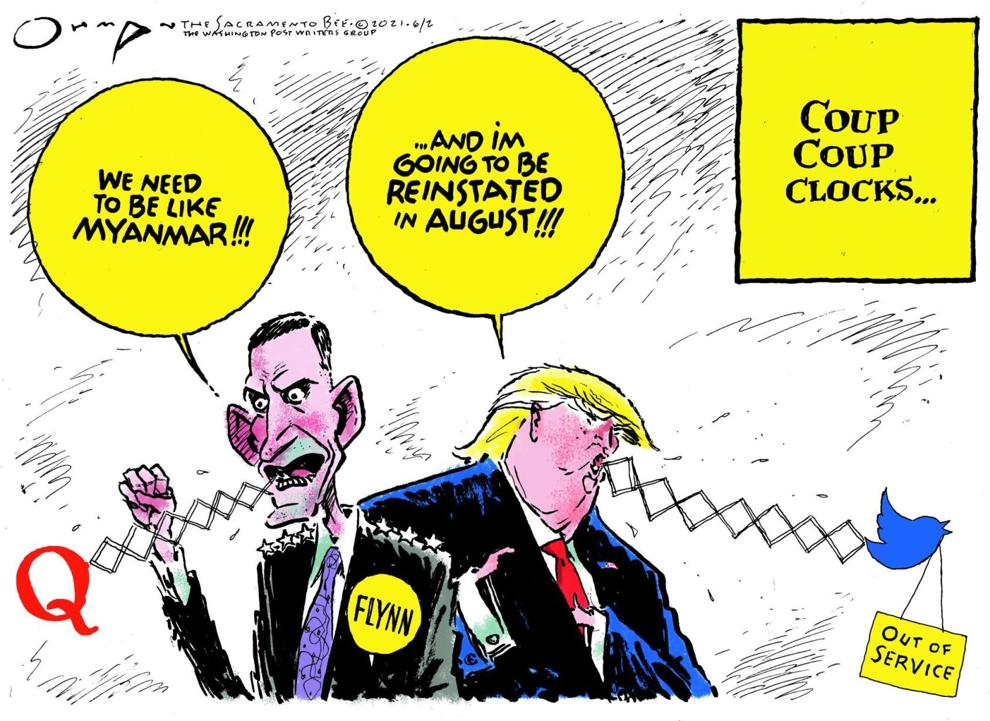 Jack Ohman editorial cartoon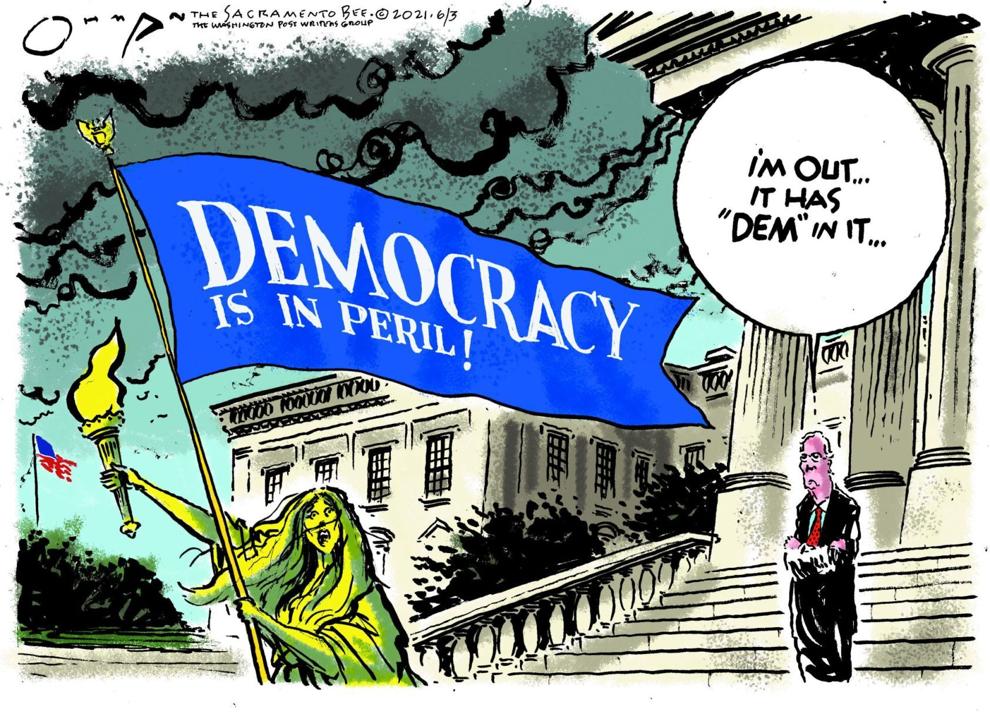 Jack Ohman editorial cartoon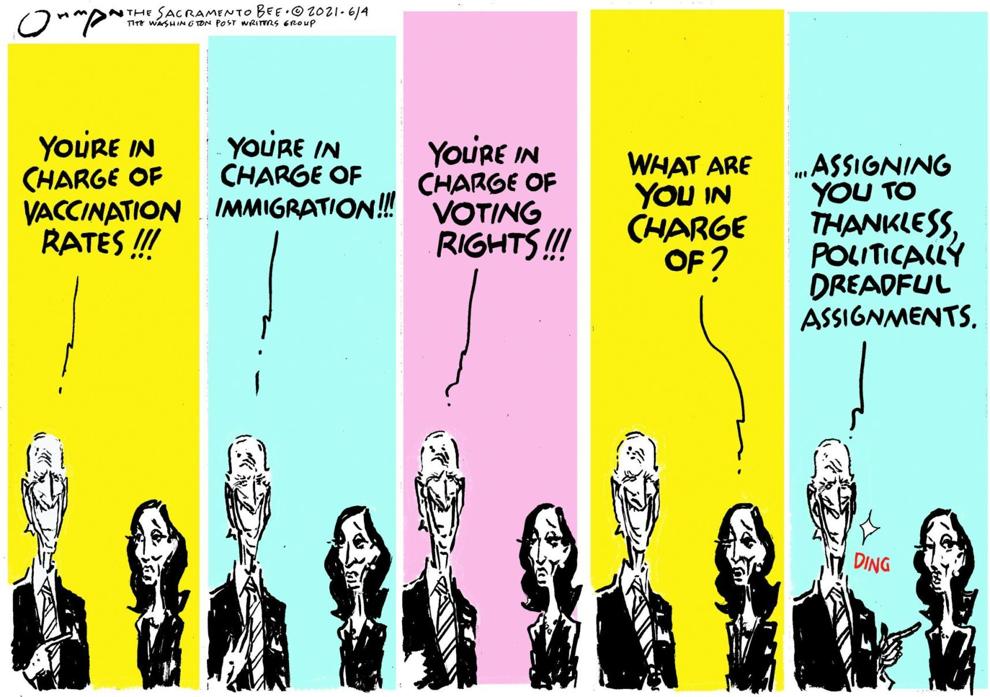 Jack Ohman editorial cartoon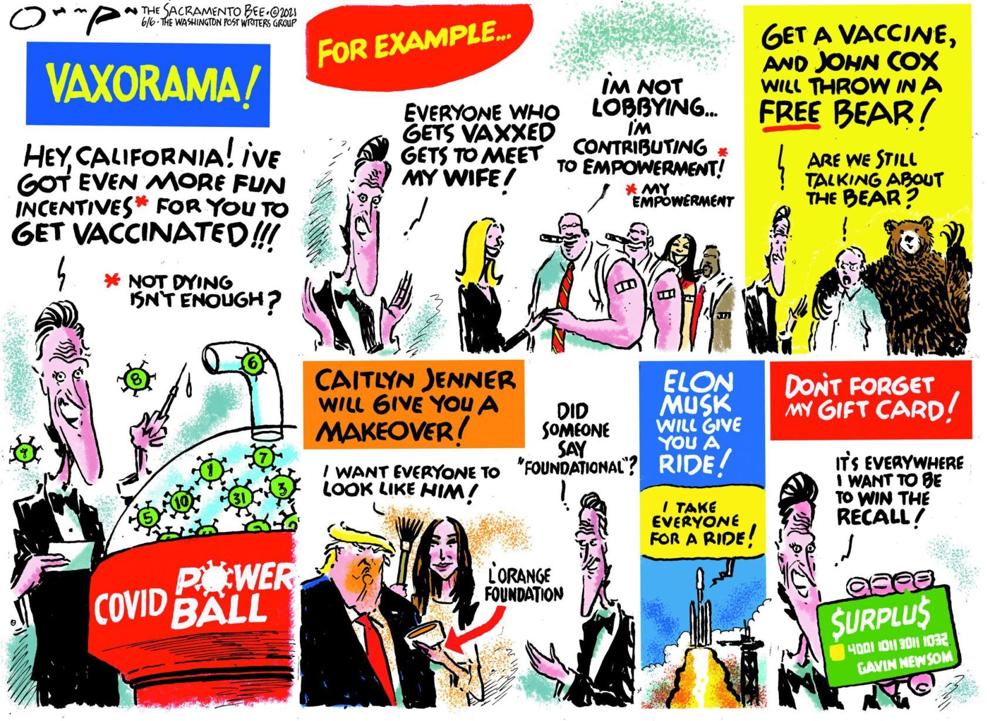 Lisa Benson cartoon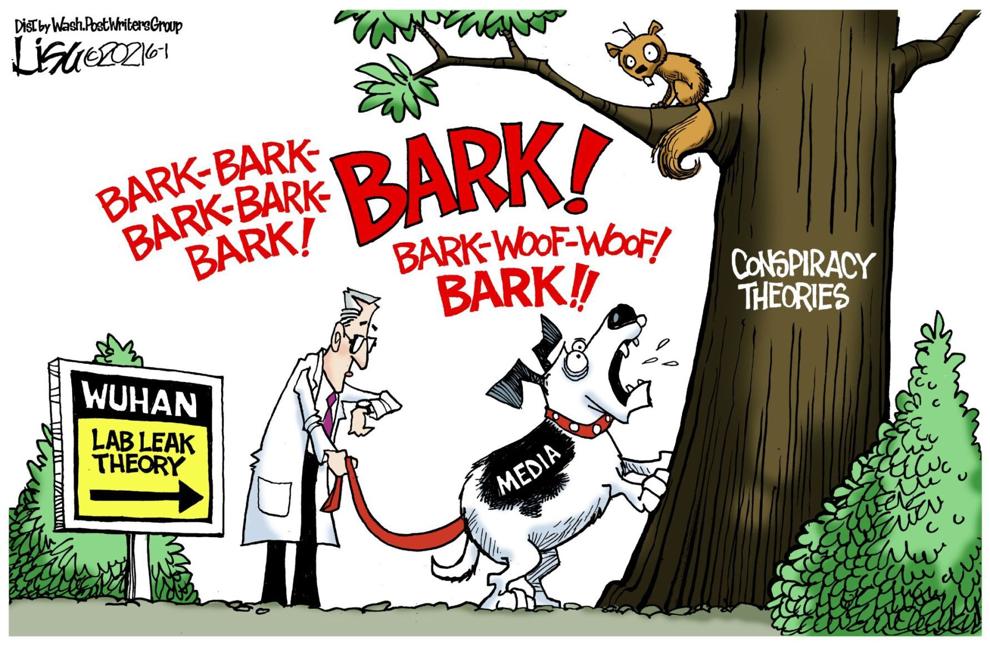 Lisa Benson cartoon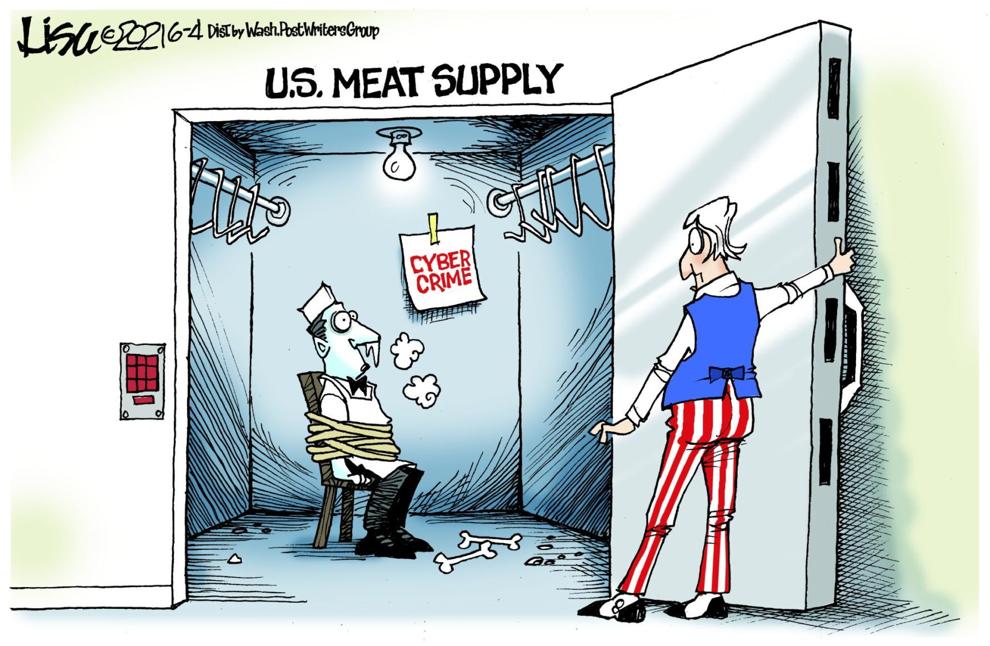 Lisa Benson cartoon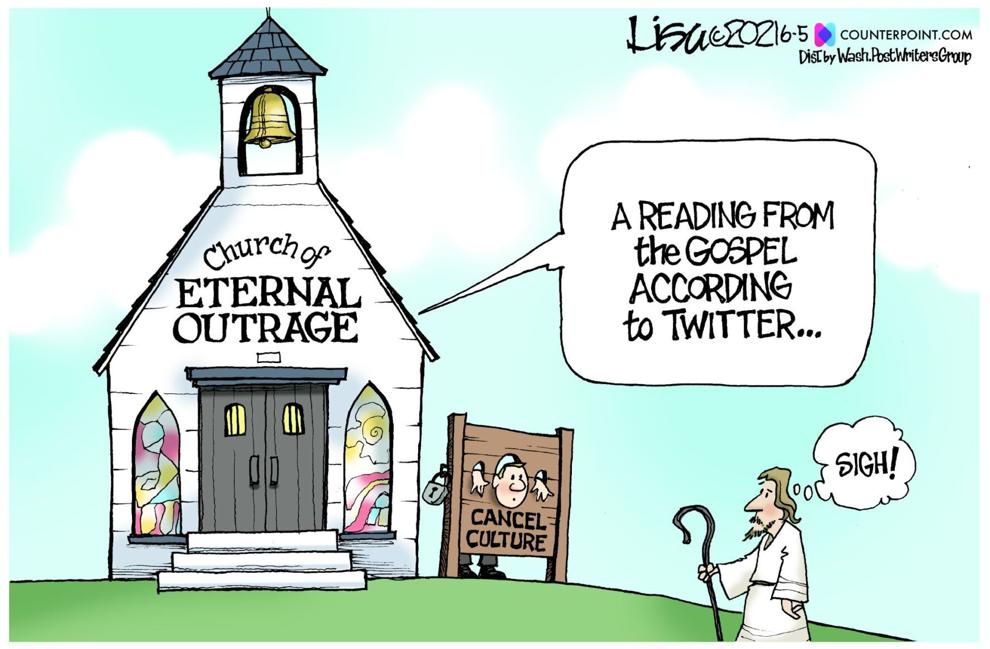 Tim Campbell cartoon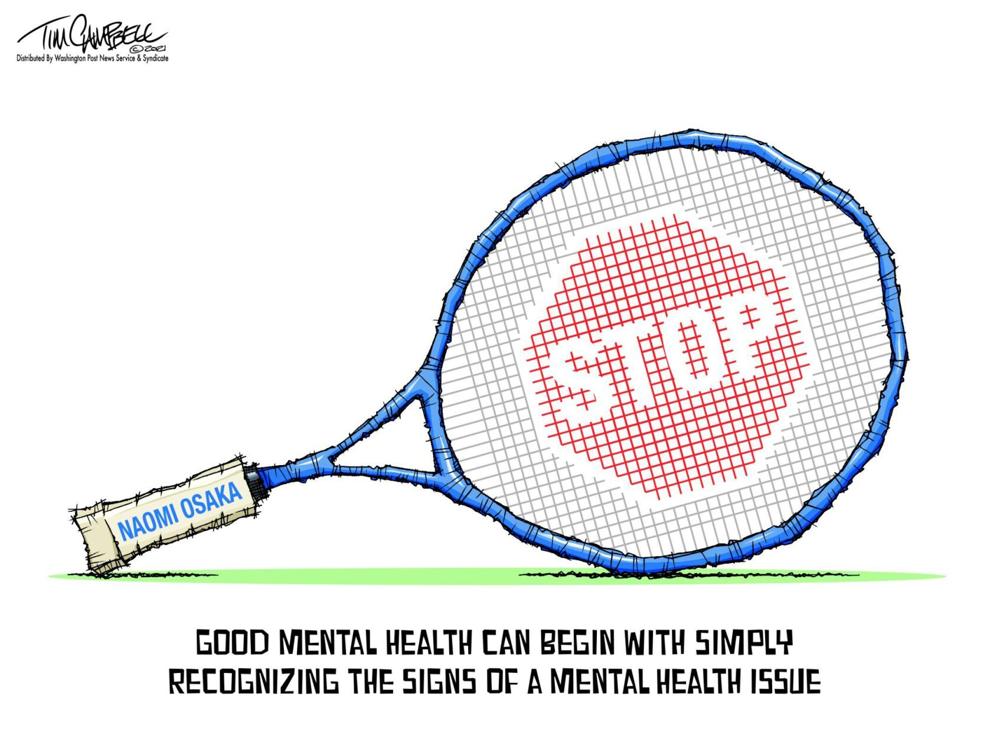 Tim Campbell cartoon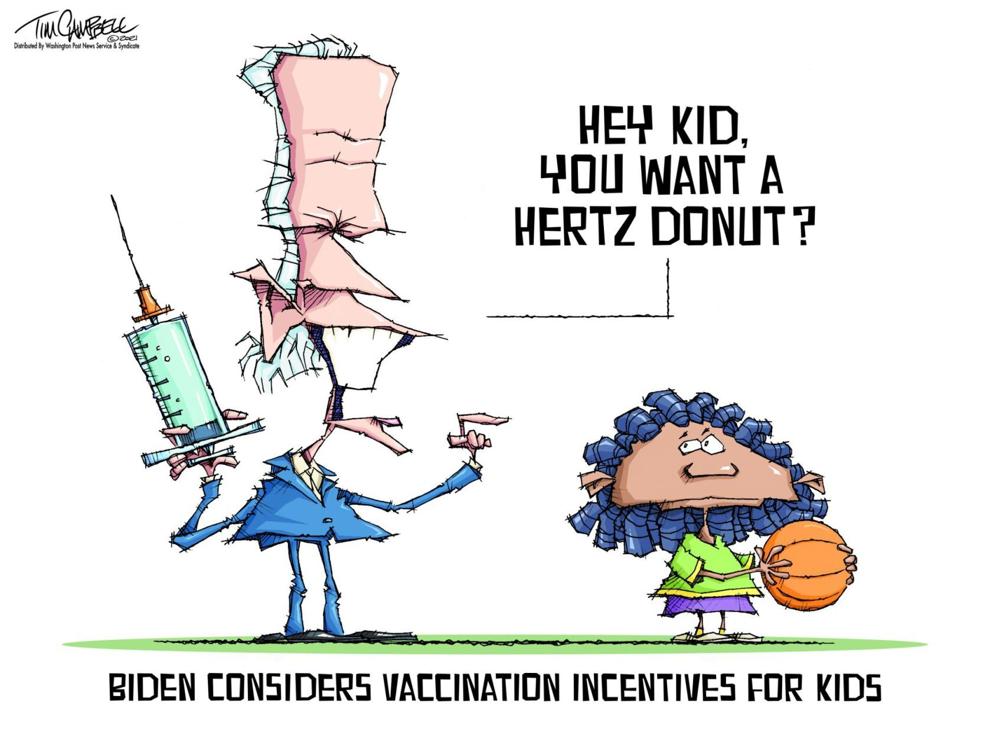 Catch up on Napa County's top news stories
Get unlimited digital access to the Napa Valley Register for just $3 for your first 3 months! Enjoy every article without restrictions and find tons of subscriber-only perks, such as access to our daily eEdition. Click here for details!
Betty Teller is back to screaming at cars going too fast down her now-construction-free street. Tell her what you are yelling about at amuse-bouche@sbcglobal.net.