Sally Geftakys of Monday Bakery shares her experiences shutting down and then opening up again during the coronavirus pandemic. 
California cherries are headlining the Napa Farmers Market. 
An update on the Napa Farmers Market as it deals with coronavirus safety requirements. 
Blueberries are like little rays of sunshine when you pop them in your mouth. Dee-lish.
I love a good hack – food hack, that is. Something that can easily transform the ordinary to something sublime. Lately, KassyKate's line of di…
The importance of a farmers market to a community has never been more evident than in the past month but keeping the market open has taken a h…
While our lives seem to be hanging in abeyance, spring marches forward. And with spring comes bright red, smile-inducing strawberries.
The season for fresh local asparagus is rapidly coming to a close. Off-season asparagus often comes from as far away as China or Peru. 
Safety measures are in place at the Napa Farmers Market. 
The Napa Farmers Market needs your support -- at a safe distance. 
The Napa Farmers Market board of directors and I believe our market is an essential food resource and we are committed to keeping our market o…
A look behind the scenes at the Napa Farmers Market. 
The Farmers Market is rebranding with a new logo and website. 
The Napa Farmers Market is stepping up to support people who are hungry or homeless in our community, manager Cara Mae Wooledge says.
Our health, our subsistence, our continuation as a culture depend fundamentally on our access to sustainable agriculture, writes Curtis Strohl. 
January can be a cool, dreary and sometimes rainy month, but there is a bright sunny spot at the Napa Farmers Market right now as it is peak c…
After December's indulgences, salads are sounding good. Here are some ideas. 
Farmers in California are on the front lines of climate change. Here's how they are being affected. 
It never ceases to amaze me how many changes the Napa Farmers Market can go through in a short period of time. Some of the change is a result …
It's 7 a.m. on a Saturday, and Robert and I are setting up our stand for the Napa Farmers Market. At this time of day, we enjoy the lovely coa…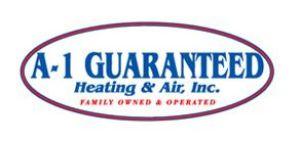 A-1 Guaranteed Heating & Air
Harvest 2019 has begun. Sparkling wine grapes started just a couple of weeks ago, and soon the Napa Valley will be in full grape-harvest mode.
It is now public knowledge that the Napa Farmers Market will be leaving its "home" of the past four seasons at the South Napa Century Center. …
Ratatouille is one of my all-time favorite dishes. Its versatility alone makes it a winner. You can serve it hot, cold or at room temperature.…
The first week of August is once again a cause for celebration and recognition. The week of Aug. 4 through 10 is the 20th annual observance of…
It's not a big secret that I love to cook. Give me an entire day in the kitchen and not only will I prepare something delicious to share, but …
Many years ago, before finding my true calling as a wine geek (and farmers market supporter), I studied economics in school. Economics require…
On any given evening in our house, my wife and I are likely involved in some debate or another, weighing in on some of the most pressing quest…