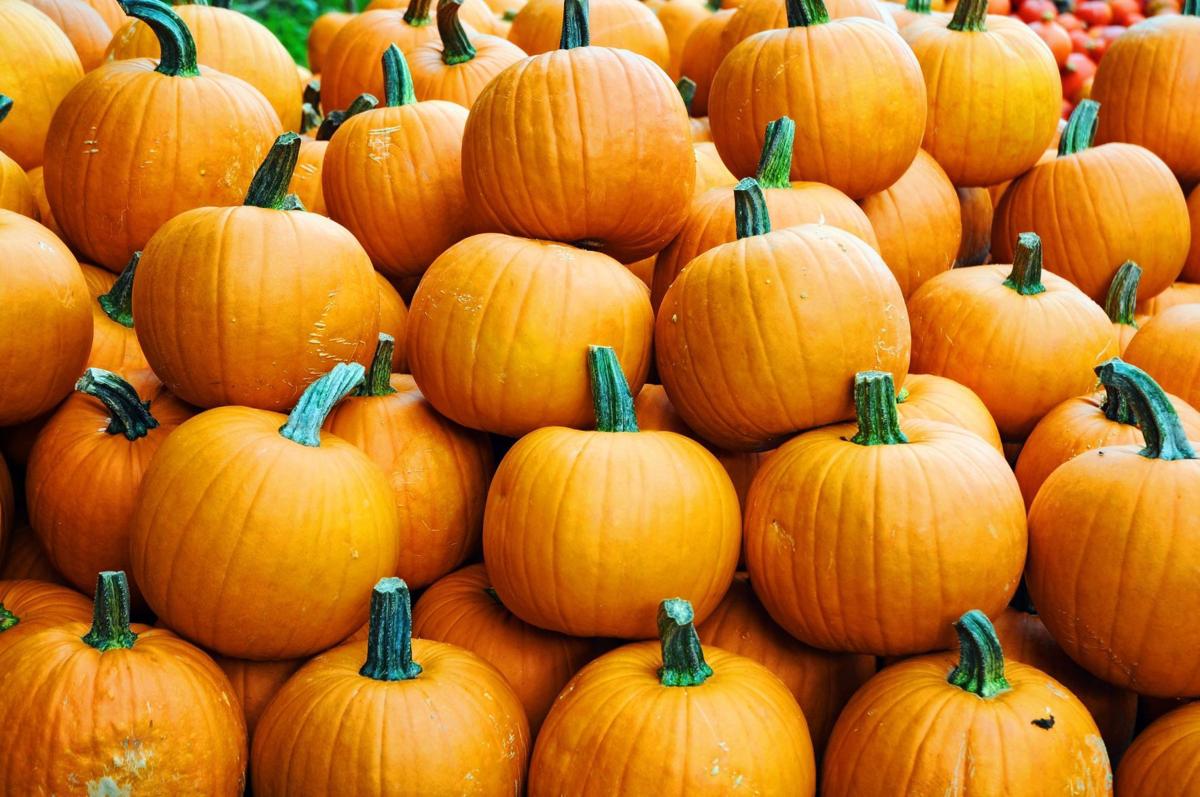 October has to be the most exciting month for me at the Napa Farmers Market. It is so great to have fall finally arrive and to see all those pumpkins at the market. Pumpkins of all sizes. HUGE pumpkins, medium-sized ones and especially those cute little mini pumpkins and gourds.
It is so fun to make pumpkin desserts, and I just love to decorate my home with all those little pumpkins. My favorite thing to do with those mini pumpkins is to use them as serving bowls for dessert, like the panna cotta below.
There is so much you can do with pumpkins beyond decoration. My husband was just asking me about pumpkin bisque and pumpkin stew. When the weather starts to turn a bit chilly, those are the kinds of meals we like to prepare. And don't forget about pumpkin bread and pumpkin bread pudding. Yum! I am including a recipe for pumpkin puree so you can have it handy in the fridge for fall desserts.
Did I mention pumpkin pie? You're going to make your Thanksgiving dessert with a fresh pumpkin from the Napa Farmers Market this year, aren't you? Fresh pumpkin puree will take your pie from good to great. And since the market is now open year-round, you can be pretty sure there will be some sweet pumpkins for all your baking needs the week before Thanksgiving.
The Napa Farmers Market is overflowing with great pumpkins, gourds and squashes right now. If you want to cook with pumpkins, check out some of my favorite pumpkin vendors at the market:
Sun Tracker Farm is a certified-organic grower with several mini varieties. These baby squashes are perfect when you are looking to make dinner for two. I just love miniature food.
Stone Tree Farm is in Napa just three miles from the farmers market. Now that's what I call local. The farm harvests lots of yummy squash for your dinner table or dessert making.
Big Ranch Farm is a whopping eight miles from the Napa Farmers Market, so I suppose we can call it local, too. Farmers Mark and Teresa Haberger bring tons of pumpkins in various sizes, plus tons of decorative gourds to beautify your house.
Spiced Pumpkin Panna Cotta in Mini Pumpkins
10 mini pumpkins (palm-sized)
1-1/4 cups pumpkin puree, fresh (recipe follows) or canned
1 teaspoon ground cinnamon
1/4 teaspoon ground nutmeg
You have free articles remaining.
1/4 teaspoon ground cloves
4 teaspoons unflavored powdered gelatin
Slice the tops off the pumpkins but reserve them to cover the dessert, if desired. Scoop out and discard the interior seeds and strings to create nice clean vessels for the panna cotta.
Make the panna cotta filling: In a large saucepan, combine the cream, milk and brown sugar and bring to a simmer over medium heat, stirring until the sugar dissolves. Remove from the heat and let cool for about 5 minutes.
In a bowl, combine the pumpkin puree, cinnamon, ginger, nutmeg, mace and cloves. Stir well. Add the spiced pumpkin mixture to the saucepan and stir well.
Put 2 tablespoons water in a small bowl and sprinkle the gelatin over the water. Let the gelatin swell or "bloom" in the water for about 3 minutes, then add to the saucepan. Mix well to combine. Add the buttermilk, then strain through a fine-mesh sieve.
Pour about ½ cup of mixture into each mini pumpkin. Cover and chill until set, at least 8 hours.
3 pounds baking pumpkin, such as Sugar Pie
Preheat the oven to 425 degrees. Remove the pumpkin stem and cut the pumpkin in half from top to bottom. Scoop out the seeds and fiber. Season the inside of the pumpkin with salt and place the halves, cut side down, on a parchment-lined baking sheet. Roast until you can insert a paring knife easily, 30 to 45 minutes.
Cool the pumpkin for about 45 minutes. Using a large spoon, scoop out the flesh and transfer to a food processor. Process until smooth, about 2 minutes. Refrigerate in a covered container for up to 10 days.
Napa Farmers Market Chef Demo: Kristine Schug of Schug Estate Winery will do a cooking demonstration at the Napa Farmers Market on Saturday, Oct. 20, at 10 a.m. Demonstrations are free and tastes and recipes will be provided.
Kids Activities at the Napa Farmers Market: Bring your youngsters to the Education Station for Story Time at 9:30 a.m. and 10:30 a.m., followed at 10:45 a.m. by "Yummy and Healthy," why fruits and vegetables are good to eat.
On the KVYN Music Stage: David Neft will perform at the Napa Farmers Market on Saturday, Oct. 20.
Follow us on Facebook, Instagram or Twitter.
Annie Baker is the owner of Annie's Cookies, a vendor at the Napa Farmers Market. She is also on the farmers market's board of directors.
The Napa Farmers Market takes place year-round on Saturdays and Tuesdays April—November from 8:30 a.m. to 1:00 p.m in the parking lot of the South Napa Century Center, 195 Gasser Drive, Napa.