My grandmother was a farmer. More times than not, though, she was referred to as "just" a farmer's wife. Born in 1900, my Grandma Miriam was clever, fierce, and kind. She helped birth livestock, feed and tend the farm animals, kept the farm's books, and made certain nothing went to waste. Our family often said she used everything but the squeal (or squawk) when butchering an animal.
While my grandfather spent most of his time on a tractor growing crops like soybeans and sorghum, my grandmother raised chickens and tended a large garden that put real food on the table. My grandparents also raised cattle and hogs, but the most common protein in their diet was the chicken she killed, cleaned, and cooked herself. She kept a substantial flock that also allowed her to have an egg business. Make no mistake, Grandma Miriam was a farmer.
As a kid, I would spend a few weeks of the long hot Kansas summer on my grandparents' farm. Grandma was always up first, preparing a hearty breakfast of eggs and bacon, and in between her other morning chores she would start lunch — always full-on, hot, meat and potato fare. Her house dress would get tucked inside a pair of my grandpa's worn-out overalls when she headed out for the afternoon egg collection. And, of course, the day wasn't over until supper was on the table and the chickens were put to roost. The only times I can remember my grandma sitting down are when she was hand-cleaning and buffing the eggs to sell.
As part of Women's History Month, we reflect on the contributions made by women before us. In the area of agriculture, women's roles have often been overlooked or undervalued. According to the Bureau of Agricultural Economics, more than 6 million men left their farms during World War II to go to war — leaving women in charge at home. By war's end, U.S. food production had increased 32% over prewar levels. Those women had stepped in, picked up the slack, and more.
Today, according to the USDA, women are operators in more than half of all farming operations. Their contributions are significant, and often involve taking on more responsibilities to make ends meet. Many come back from a day in the fields to the "second shift" of childcare and housework. And then there is "third shift syndrome," when women take another job off the farm in order to provide a steady income and health insurance for the family.
To celebrate Women's History Month, I would like to honor the women who are major drivers of farms and ranches that sell at the Napa Farmers Market. Some women you know from the market, and others are working behind the scenes to keep their operations going. None of these businesses would exist without their hard work and passion.
Annette Arceo of Arceo Farms
— Annette, aka the "cherry lady," and her husband Robert had deep roots in farming and a dream of having their own place. The fruit from their orchards of cherries, pears, and avocados are some of the market's favorites.
Michele Bera of Bera Ranch.
Michele combined the family's farming history with a passion for heritage peach varieties to create Bera Ranch. She commandeers the market stand every week in season.
Joy Dolcini of Farmer Joy.
What started with 12 chickens to provide eggs for the family has grown into a Petaluma farm with 1,000 laying hens, 80 ducks, as well as pigs and cattle.
Erica Esquivel of Esquivel Farms.
Erica helped her teenage son found this multi-generational family farm with a full array of produce. She is a regular at the market, managing both the sales and business end of things.
Toby Garrone of Far West Fungi.
Toby is a founder and visionary of Far West Fungi and the only woman in a family business operated by five men.
Laddie Hall of Long Meadow Ranch.
Laddie's farm started with a family garden that grew and grew to eventually support their restaurant and provide the community with organic produce. For years, Laddie womanned the farmers market stand all by herself.
Cathy Hammond of Atlas Peak Olive Oil.
Cathy's 240-acre family ranch atop Atlas Peak features olive trees that were planted in the late 1800s. Cathy is a regular at the market with a cult following.
Carine Hines of Sun Tracker Farms.
Carine has a Ph.D. in plant molecular biology and co-manages Sun Tracker's 28-acre organic farm in Capay Valley with her husband Robert and their son, Albie.
Maricar Ibarra of J & M Ibarra Farms
. Maricar is central to the operation of this multi-generation organic farm with a broad offering of produce.
Jamie Mickelson of Sonoma Mountain Beef.
Jamie leverages her master's degree in ag business and her passion to produce high-quality, humanely raised, and locally processed beef products.
Anna Ramos of J & J Ramos.
Anna is part of a third-generation, family-run operation that began in 1997 with just 20 acres of peach trees. Today they sell a vast array of fruits, vegetables and nuts.
Patricia Rodriguez of Rodriguez Farms
. Patricia is a second-generation Watsonville farmer who co-manages their 120-acre organic berry farm with her husband, Rosario.
As an homage to my grandmother and her egg enterprise, here is my favorite custard pie recipe. The technique and ingredients are simple, and the beautiful eggs available at the Napa Farmers Market produce a beautiful golden custard. Grandma would have made her pie crust from scratch, but a store-bought one will do. It is really all about the eggy custard.
Grandma's Egg Custard Pie
4 eggs (reserve egg white from one egg)
1 teaspoon vanilla paste or extract
Preheat oven to 400° degrees. Reserve the egg white from one egg in a small bowl, and whisk together the rest of the eggs with the sugar, salt, and vanilla in a large mixing bowl. Slowly add the milk to the egg mixture, stirring as you combine. Whisk the reserved egg white and brush the inside of the pie shell all over. Place the pie shell on a larger baking sheet for easier handling. Pour the custard mixture into the shell and lightly sprinkle with ground nutmeg.
Bake for 35 to 45 minutes, or until a knife inserted in the center comes out clean. Cool on a rack completely before slicing.
WATCH NOW: WOMEN WHO WORK OUTDOORS 'HAVE REDUCED BREAST CANCER RISK'
CHECK OUT: SCENES FROM NAPA FARMERS MARKET
Photos: Scenes from Napa Farmers Market
Napa Farmers Market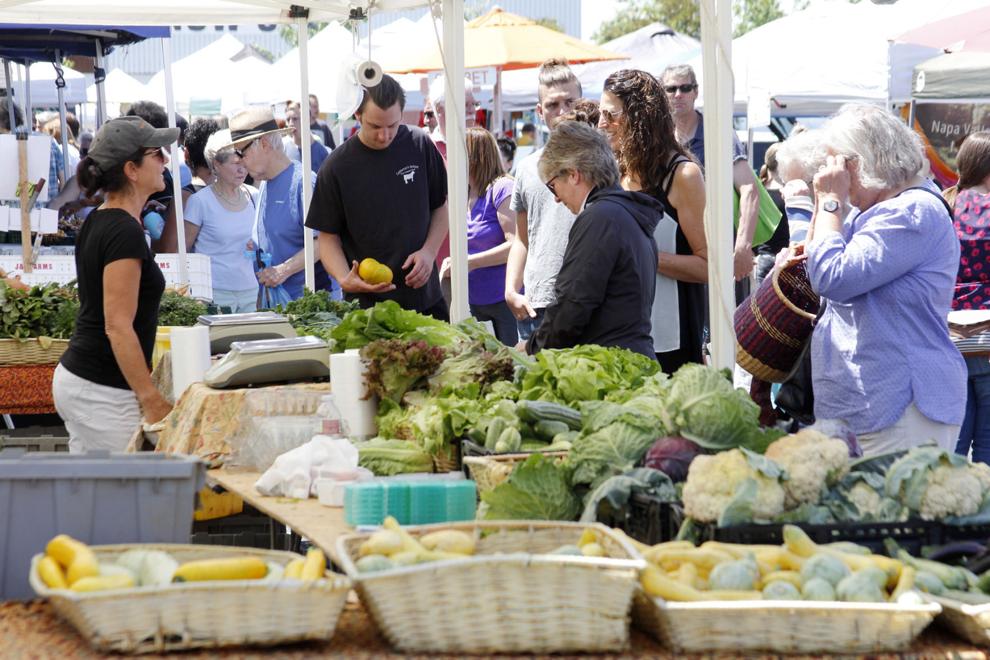 Napa Farmers Market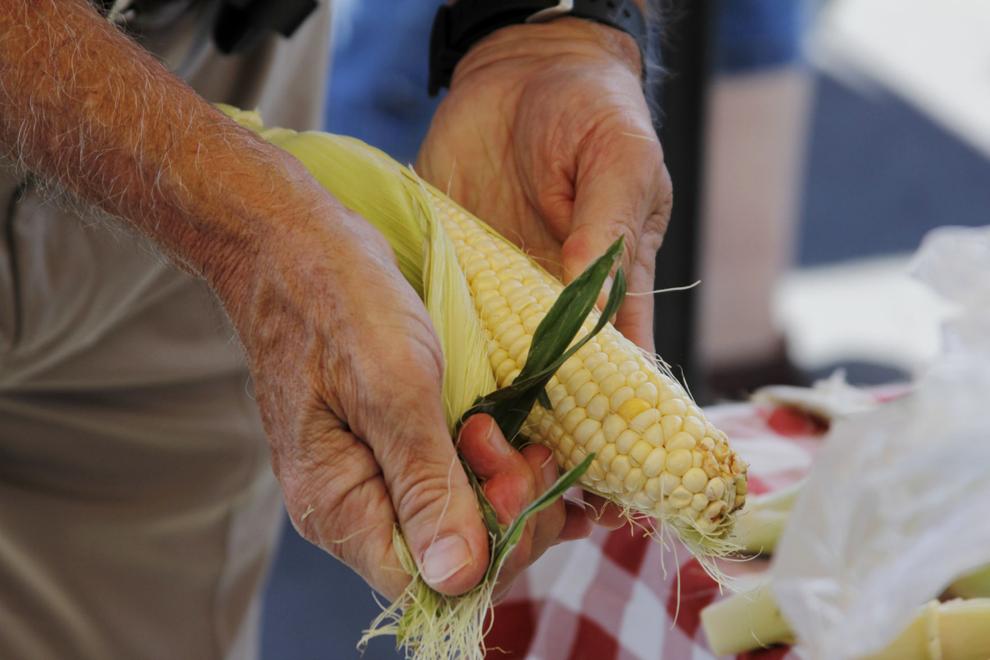 Napa Farmers Market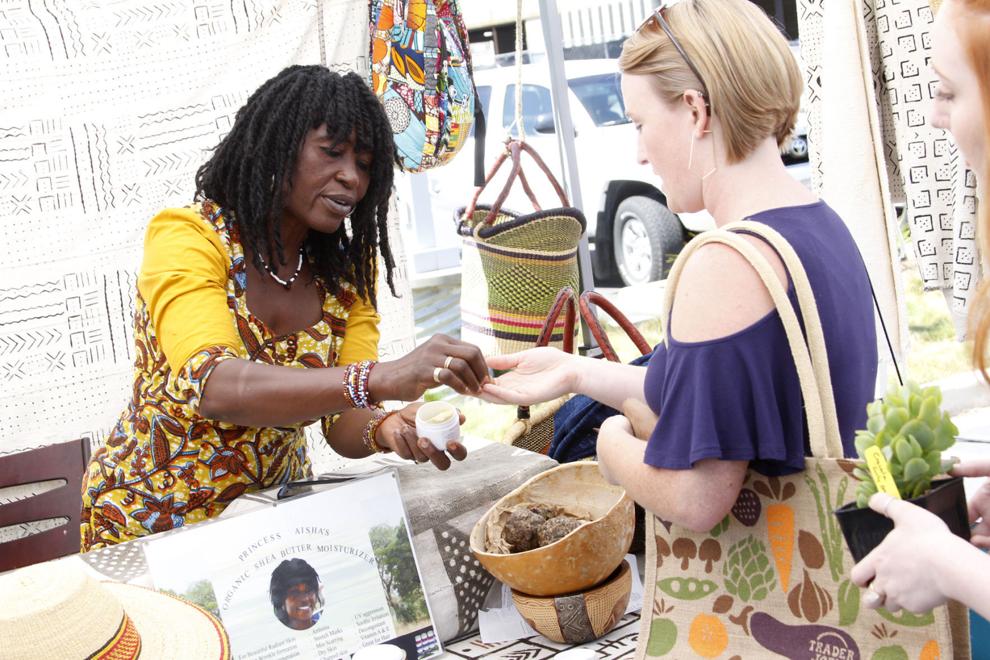 Napa Farmers Market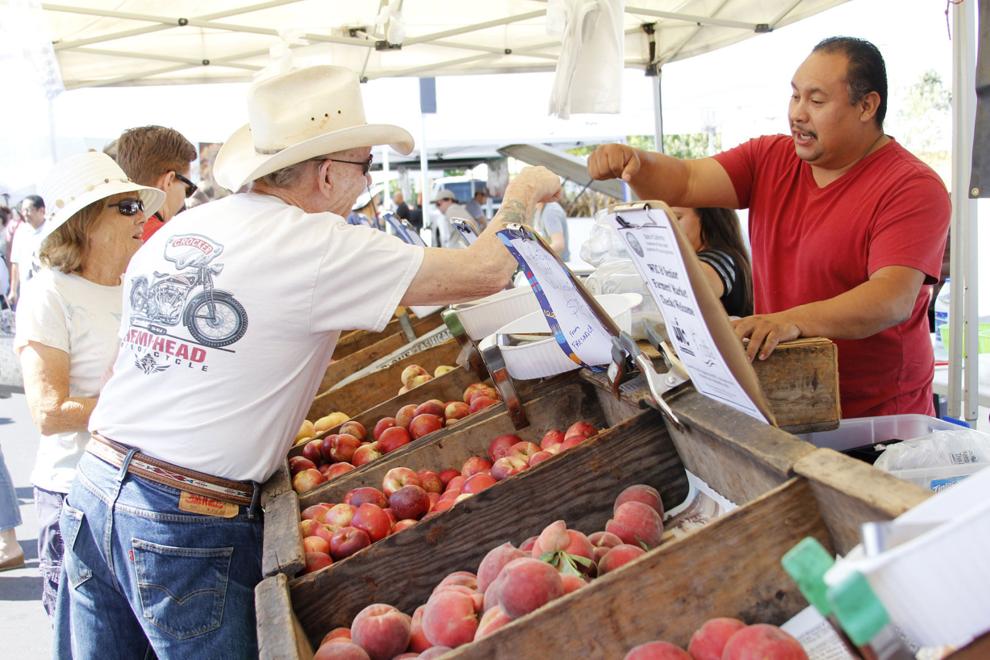 Napa Farmers Market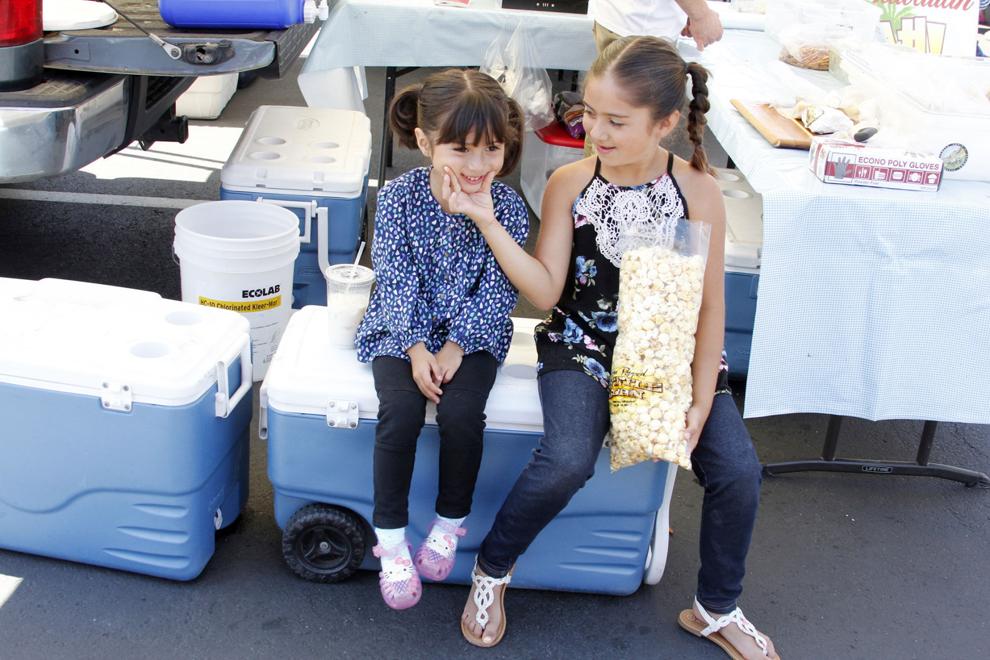 Napa Farmers Market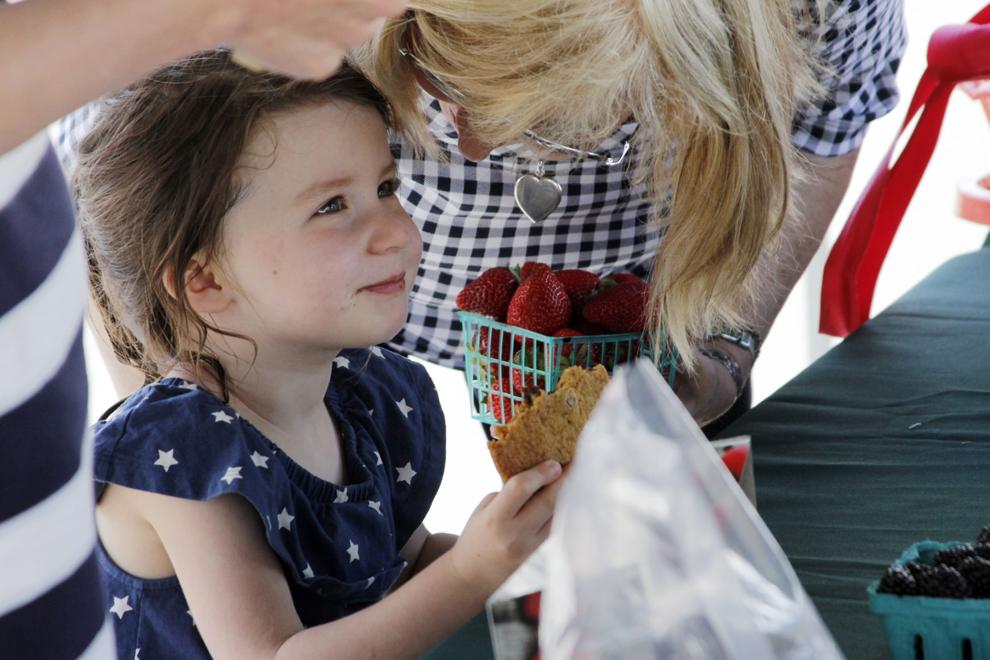 Napa Farmers Market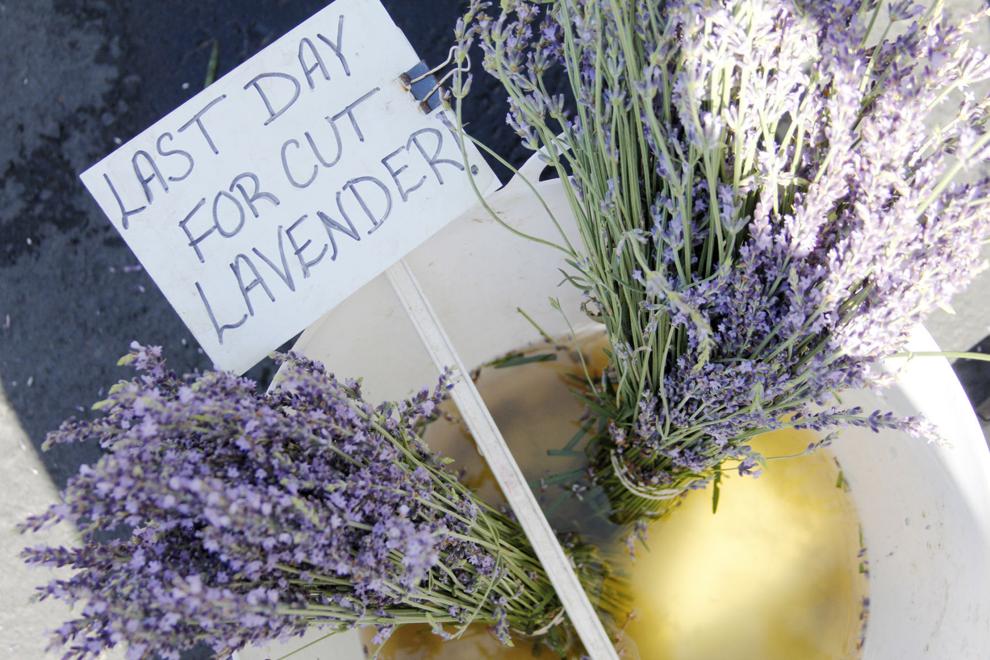 Napa Farmers Market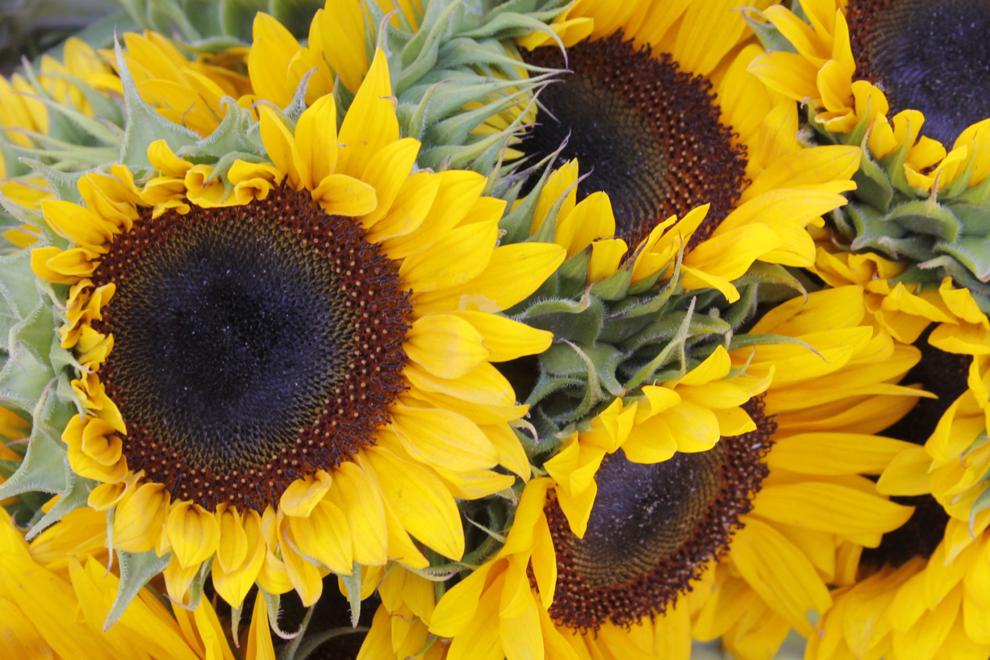 Napa Farmers Market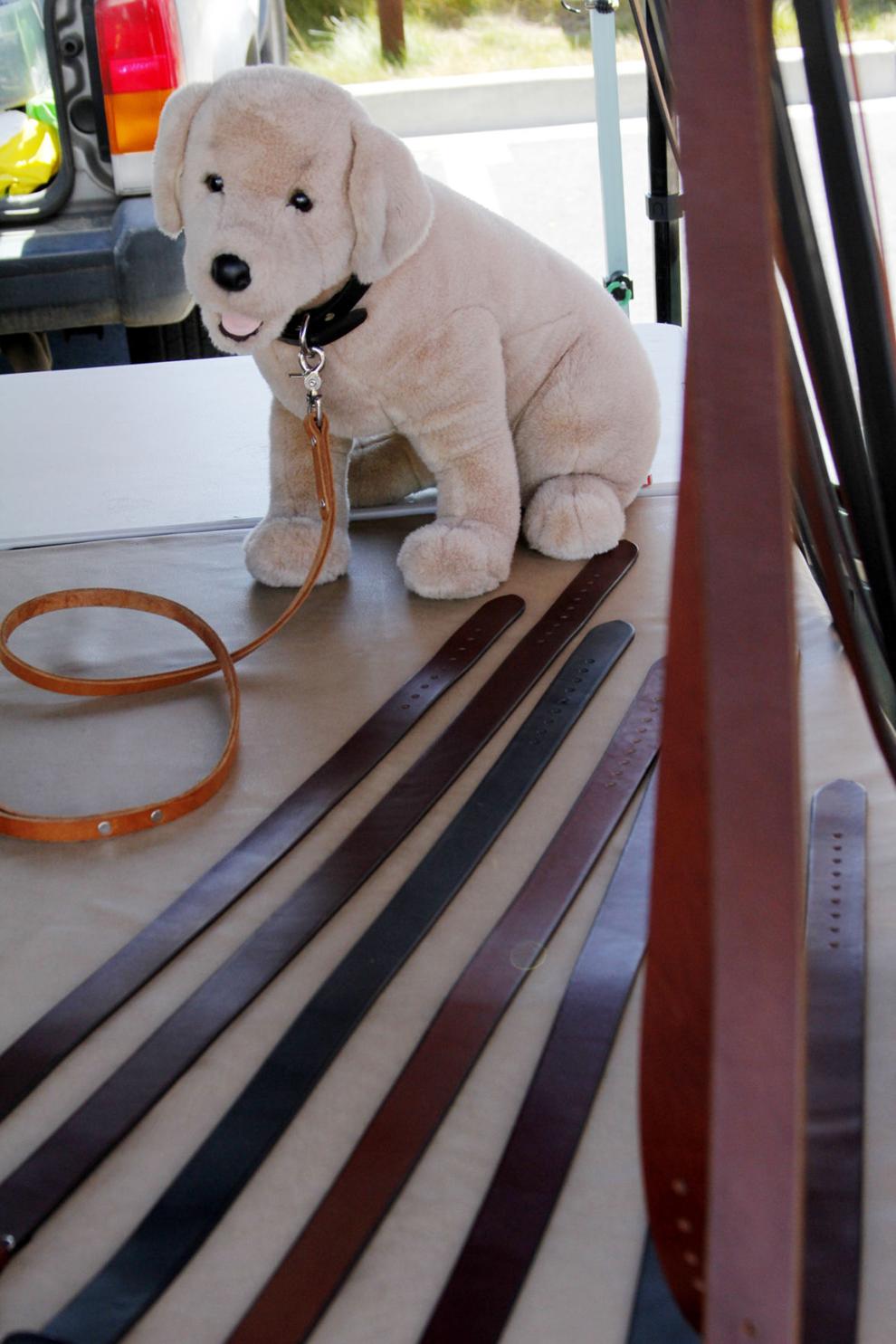 Napa Farmers Market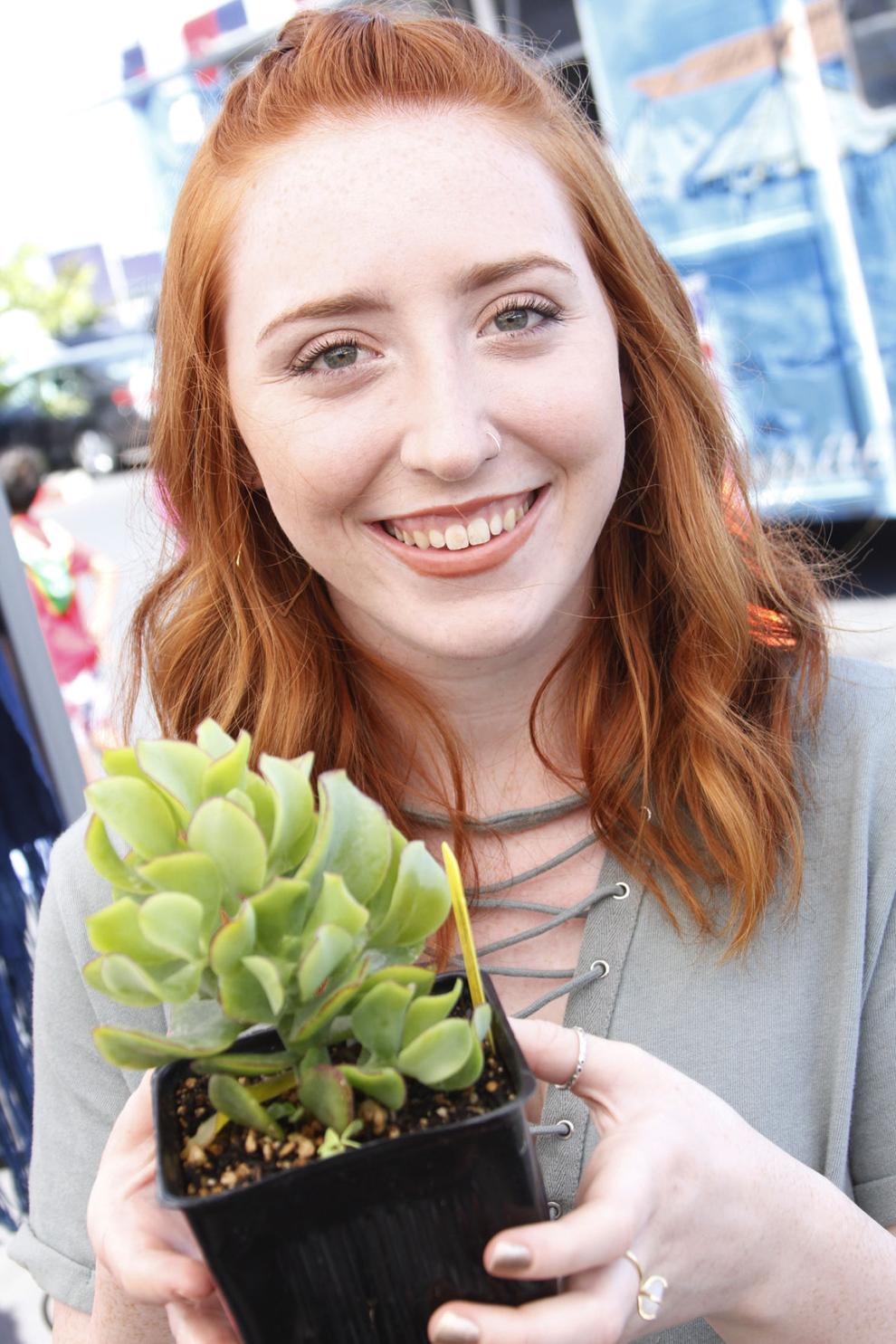 Napa Farmers Market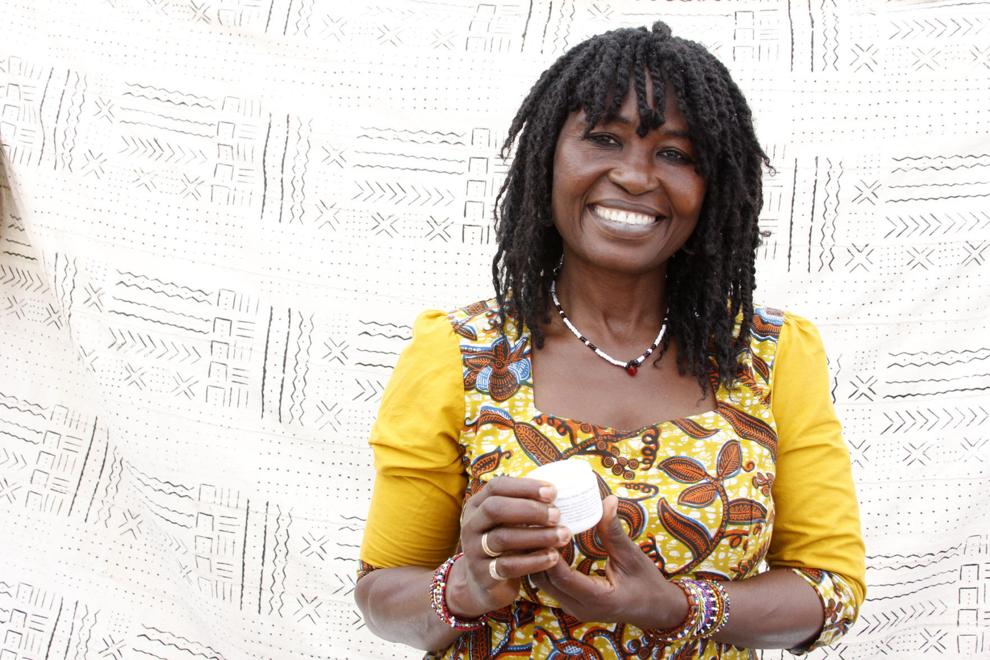 Napa Farmers Market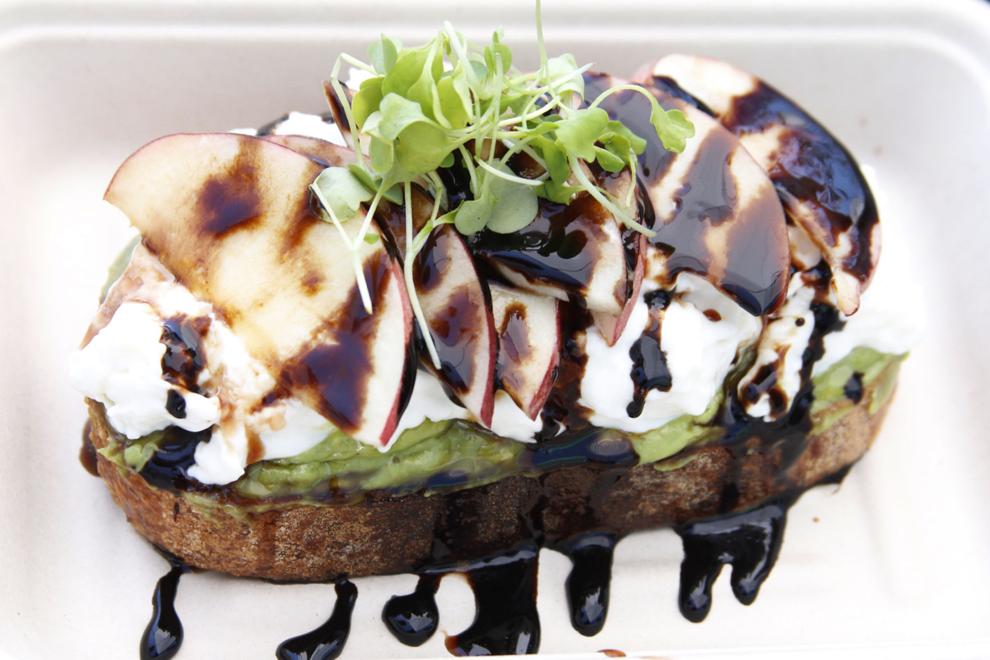 Napa Farmers Market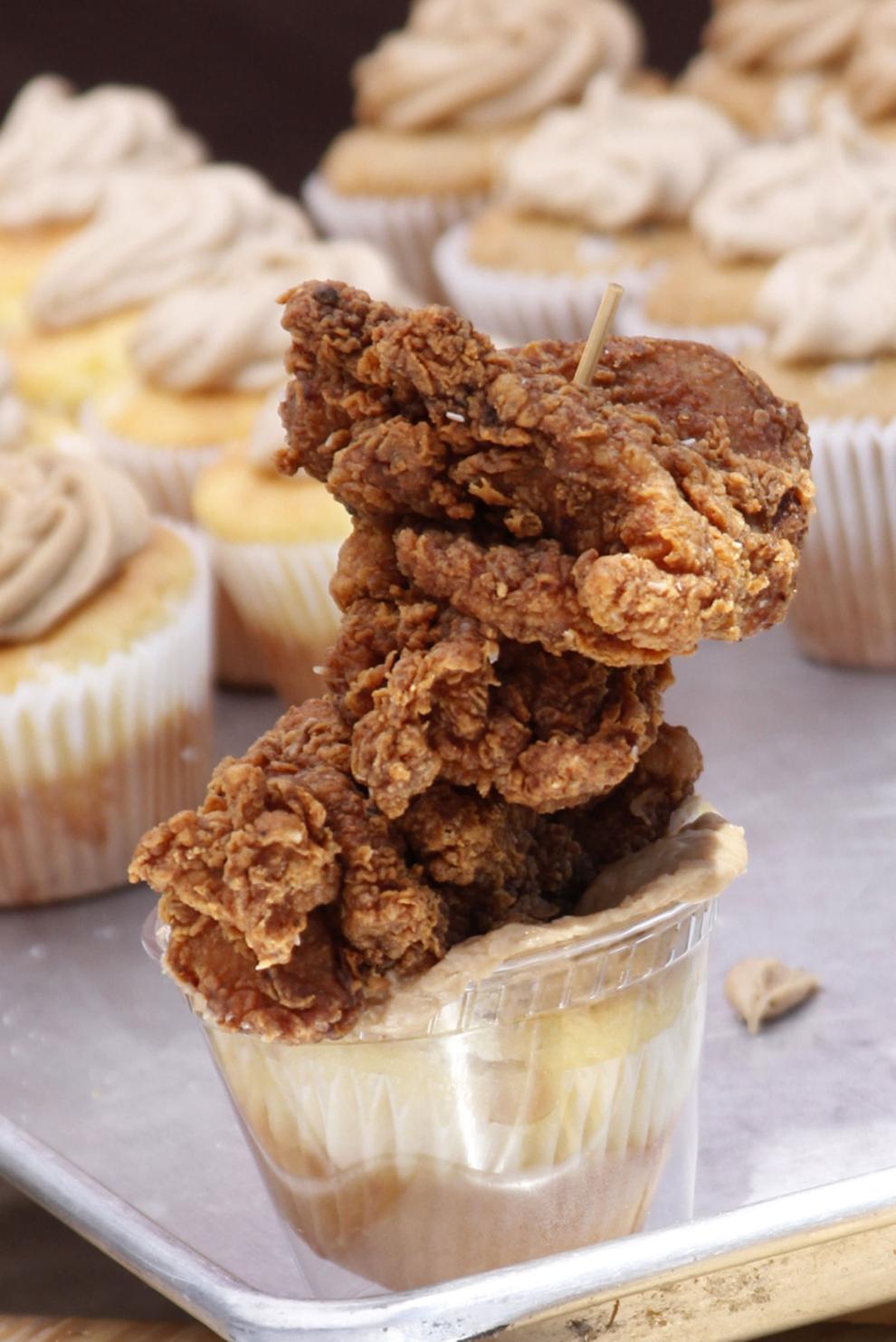 Napa Farmers Market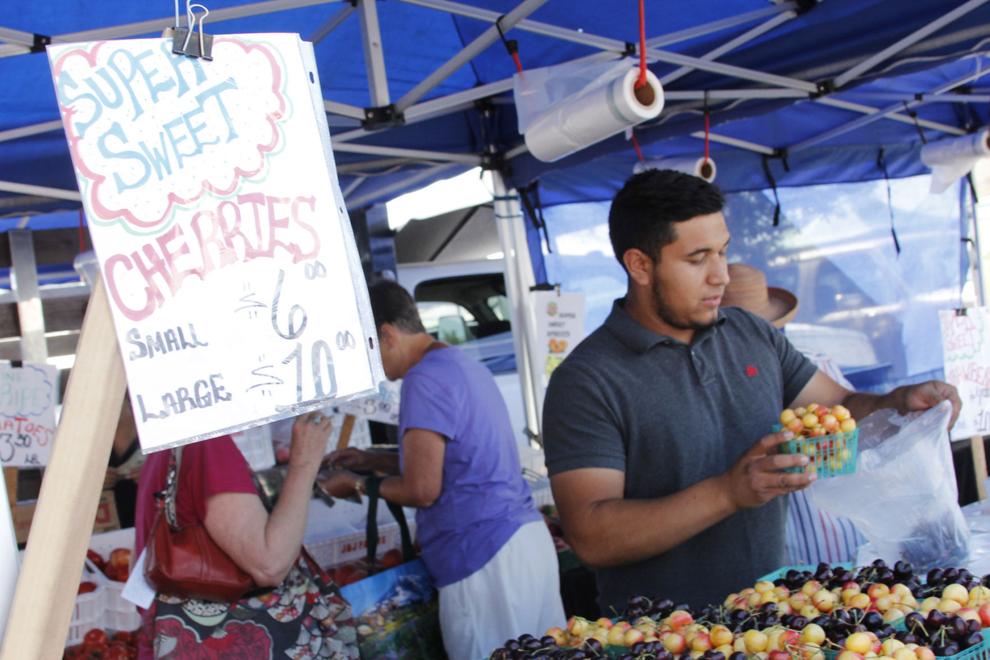 Napa Farmers Market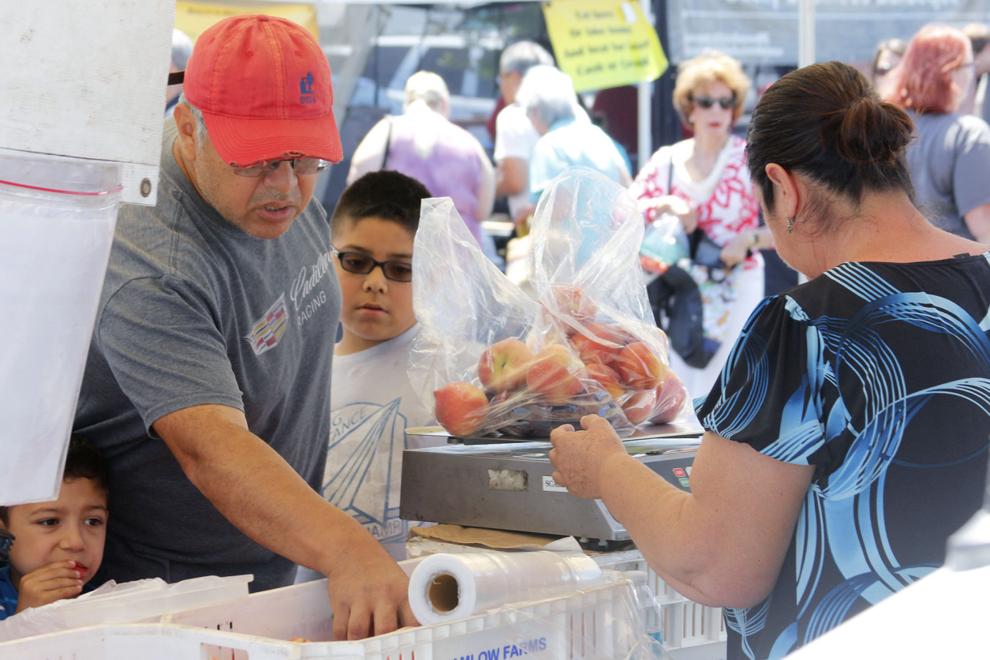 Catch up on Napa County's top news stories
Marilyn O'Connell is president of the Napa Farmers Market board.
The Napa Farmers Market is at 1100 West St.t (at Pearl Street), every Saturday, rain or shine, from 8 a.m. to noon. The Tuesday market will return on April 6. Face coverings are required for entry (no exemptions) for everyone over two years old. Check www.napafarmersmarket.org for updates.