The 2021 Sundance Film Festival premiered a documentary about an extraordinary 1969 summer music festival in New York that attracted more than 300,000 people, featured many of the hottest musical performers of the day, and inspired a proud new social consciousness.
Only, it wasn't about Woodstock. This film documents the Harlem Cultural Festival of 1969, and it is astounding. How could I not have heard of an event that brought Nina Simone, Stevie Wonder, B.B. King, Sly & the Family Stone, Gladys Knight and the Pips, The 5th Dimension, Mahalia Jackson and The Staples Singers (to name a few) to the same stage in New York City?
Support local news coverage and the people who report it by subscribing to the Napa Valley Register.
One answer is that the footage from this epic concert series had never been publicly shown before. But the more important answer is that I — like most Americans — have a lot to learn about Black American history.
Did you know that jambalaya, gumbo, hoppin' john, and Savannah red rice are all adaptations of West African dishes still served today?
Or that Black slaves developed American-style barbecue, and George Washington's favorite chef was a dapper, well-dressed "cinnamon-colored man" named Hercules?
Did you know that Thomas Jefferson's enslaved half-brother-in-law James Hemings trained in top Parisian kitchens, ran the kitchen of the first U.S. Embassy in Paris, and used the refined French technique he'd learned to dazzle international luminaries and founding fathers alike?
These are just some of the many fascinating stories of Black American food history, which the people with the microphone haven't seemed interested in amplifying until recently.
Culinary historian and writer Michael Twitty calls James Hemings (1765-1801) "the household name that should have been that never was."
James's life, like the Harlem Cultural Festival of 1969, is fascinating and tragic in equal measure. His father was the self-made White slaveholder John Wayles, whose all-White daughter Martha married Thomas Jefferson.
James's mother was Betty Hemings, one of John Wayles's half-white slaves. When his father/owner died, James was sent with the other slaves to Monticello, since they had become the property of John Wayles's daughter Martha Wayles Jefferson.
When Thomas Jefferson was sent to France in 1784 as an American commerce commissioner, he directed 19-year-old James to come with him for "a special purpose."
That purpose, it turned out, was to have James learn fine French cooking from the top toques of Paris, so that the epicurean Jefferson could enjoy that refined cuisine at home (for a much lower price).
We know from Jefferson's letters and account books that James started his culinary apprenticeship with a caterer and restaurateur named Combeaux, then moved on to work with several pastry chefs and eventually, as an apprentice in the grand kitchens of French royalty – the Prince de Condé, Louis-Joseph de Bourbon. Like the wealth of luxury ingredients in those preeminent kitchens, this level of culinary training was not available anywhere in the United States at the time – even to cooks who weren't enslaved.
After three years of apprenticeships (and French language immersion), James took over as head chef at the Hôtel de Langeac, which was Jefferson's Paris residence and the first American embassy in Paris after Jefferson was appointed Minister to France in 1785.
There James managed a kitchen team of French workers and prepared feasts for Jefferson's frequent dinner party guests, which included celebrated artists, poets, barons, counts, dukes and princesses of the time. While details of his menus seem to have been lost, the available references suggest James blended haute cuisine techniques with imported Virginia ham and American vegetables grown in Jefferson's Parisian garden to create an exciting and unique new cuisine.
Many culinary historians also believe the recipes that James brought back with him to Jefferson's stateside dining table were instrumental in introducing ice cream, French fries, macaroni and cheese, and many other now-beloved dishes to Americans.
Slavery was prohibited within France while James lived in Paris, and he could have obtained his freedom from French courts instead of returning with Jefferson in 1789.
James actually hired a tutor with his own money to improve his formal French grammar towards the end of his time there, which, as historian Annette Gordon-Reed points out in her book "The Hemingses of Monticello" (W. W. Norton & Company 2009), would have been unnecessary unless he planned to stay in France after Jefferson's appointment ended. Instead, though, he went back to Virginia with his newly pregnant sister Sally Hemings to rejoin the family in bondage.
James followed Jefferson to New York and Philadelphia during his term as Secretary of State, and cooked the historic meal over which Jefferson, James Madison, and Alexander Hamilton resolved their nation's fierce disagreements about whether the federal government should assume the states' war debts, and where to situate the young nation's capital.
But at the conclusion of Jefferson's term, James asked for his freedom and got a written promise he would have it – just as soon as James had satisfactorily trained a replacement slave of Jefferson's choosing to take his place, due to the "great expence[sic]" Jefferson had incurred in educating James in France.
In what must have been a bittersweet twist for James, Jefferson picked James's younger brother Peter Hemings to take his place as Monticello's head cook. James dutifully trained Peter in the techniques Jefferson wanted, and about two years later was finally set free – leaving nearly all of his family still enslaved at Monticello.
The scant evidence available suggests that he traveled back to France as a free man, and may have also visited Spain, before coming back to cook in Baltimore. But in late 1801, less than six years after his liberation, James took his own life at age 36.
Although James was literate – and had beautiful handwriting, to judge from the Monticello kitchen inventory he made for his brother in 1796 – we have no evidence that he kept a journal or collection of written recipes.
No one but James Hemings will ever know for certain why he killed himself, why he came back from France with Jefferson, what he thought of France and French cooking, or which dishes were his favorite.
As a slave and later a free Black cook, he wasn't recognized as a culinary artist on par with white French chefs. He couldn't start his own fine French restaurant or cooking school, and his recipes wouldn't have appeared in newspapers or cookbooks of the time — at least, not properly attributed to him.
We have several recipes written in Thomas Jefferson's hand that might have been James's, and some culinary historians believe Mary Randolph may have included some of his creations in her wildly successful 1824 cookbook, "The Virginia House-Wife; Or, Methodical Cook."
One document that does explicitly acknowledge it came from James is a recipe for snow eggs, the French classic oeufs à la neige, transcribed from some older record by Jefferson's granddaughter (who was also Mary Randolph's niece, and James's grand-niece).
Discovering this recipe was especially poignant for me, since I – like James Hemings – first tasted snow eggs as a 19-year-old culinary student in Paris. They were and still are my favorite home-style French dessert.
An image of James's snow eggs recipe as transcribed by his grand-niece is available on the Monticello Classroom website. I wanted to transcribe it again here to honor its talented creator, who labored unseen and unsung, and whose incredible legacy has been too long effaced.
James Hemings's Snow Eggs
This recipe calls for a pint of milk, which is half of what we would expect in a crème anglaise recipe with 10 egg yolks and six ounces of sugar. I thought this was a transcription error until I discovered the oeufs à la neige recipe with the same proportions published by French chef André Viard in his 1806 cookbook "Le Cuisinier Impérial."
His virtually identical recipe also advises pouring off 25-50% of that pint of milk before adding the yolks. This results in a much thicker, richer custard sauce than today's versions, and appears to have been served hot – not chilled, as we do today.
"Take 10 eggs, separate the yolks from the whites and beat the whites as you do for the savoy cake, till you can turn the vessel bottom upward without their leaving it; when they are well beaten put in 2 spoonfuls of powdered sugar and a little orange flower water or rose water if you prefer it. Put a pint of milk in a saucepan with 6 oz sugar and orange flower or rose water; when your milk boils, take the whites, spoonful by spoonful and do them in the boiling milk; when sufficiently poached, take them out and lay them on a sieve. Take out a part of the milk, according to the thickness you wish to give the custard, beat up the yolks and stir them in the remainder; as soon as it thickens take the mixture from the fire; strain it through a sieve; dish up your whites and pour the custard over them.
A little wine stirred in is a great improvement.
"James, cook at Monticello"
Five Ways to Celebrate Black History Month at Home
CHECK OUT BLACK LIVES MATTERS PROTESTS IN NAPA COUNTY
From Our Readers: Black Lives Matters protests in Napa County
Black Lives Matter Napa County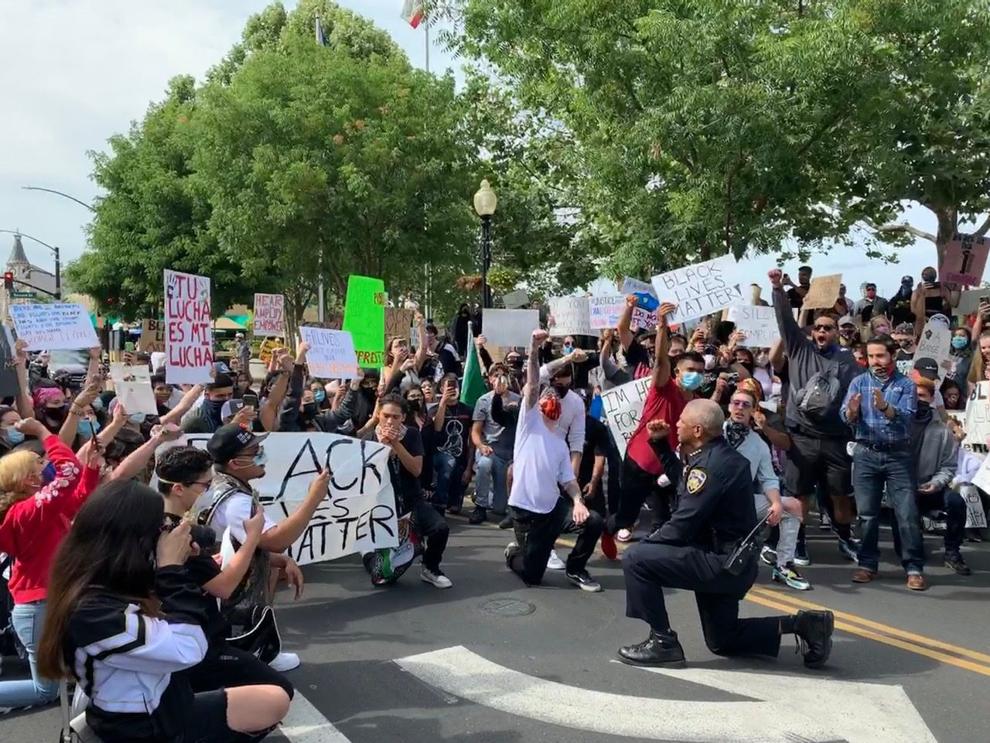 Black Lives Matter Napa County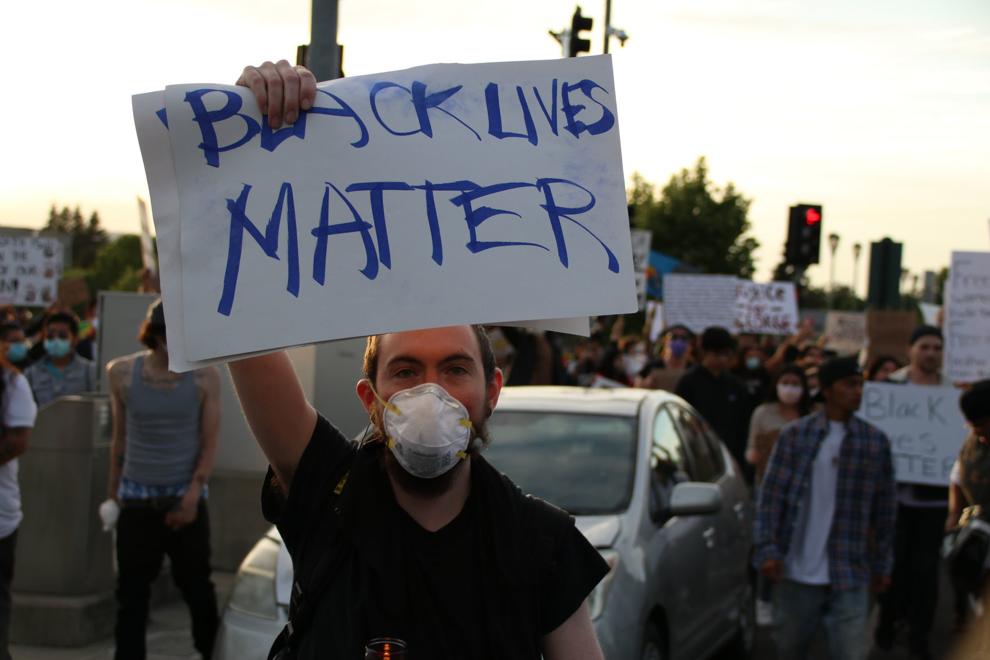 Black Lives Matter Napa County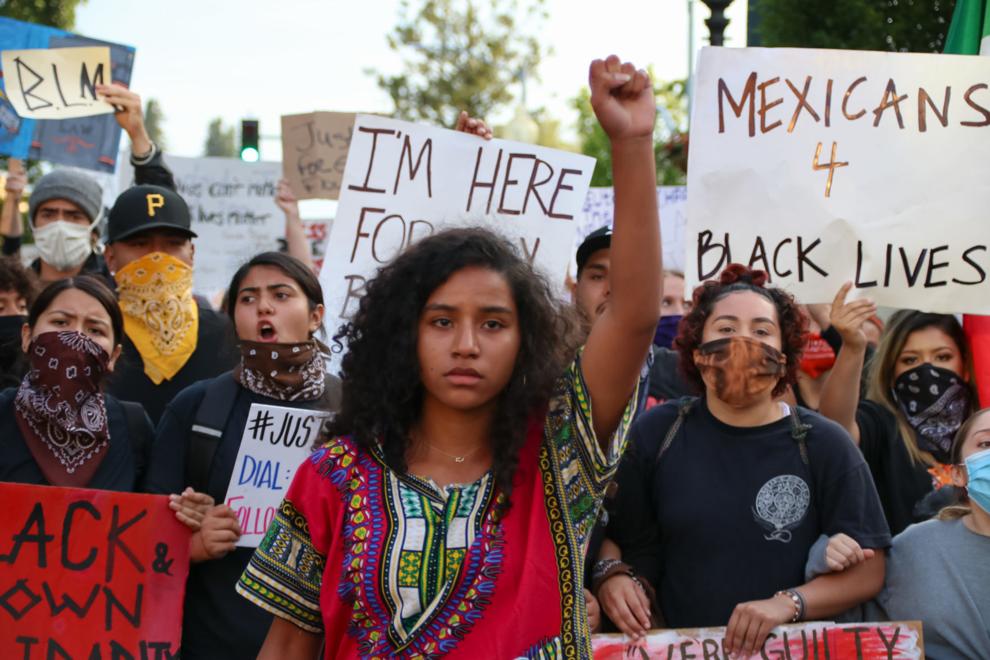 Black Lives Matter Napa County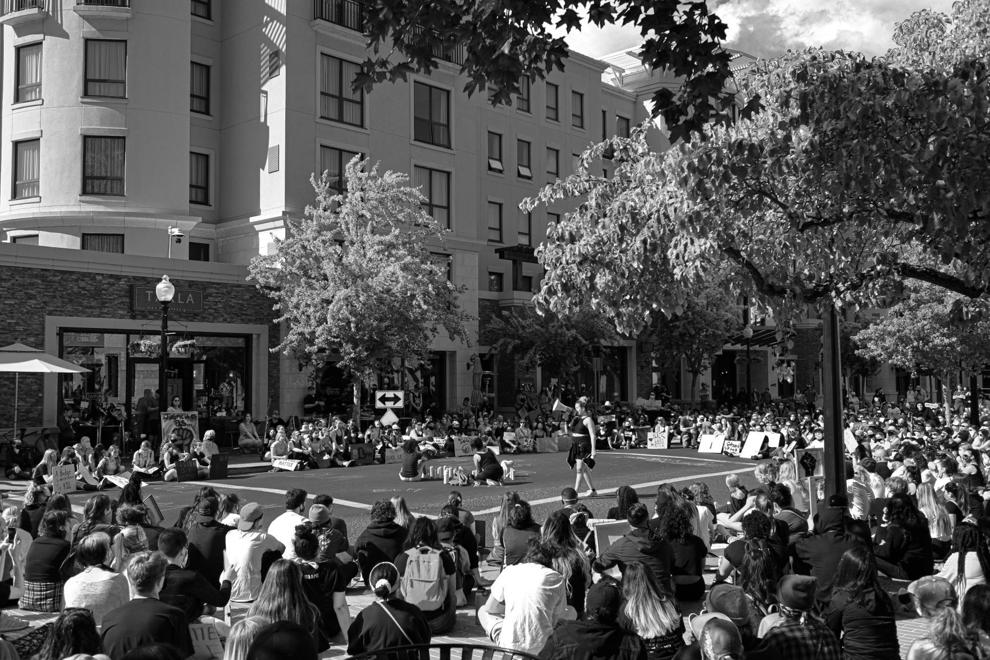 Black Lives Matter Napa County
Black Lives Matter Napa County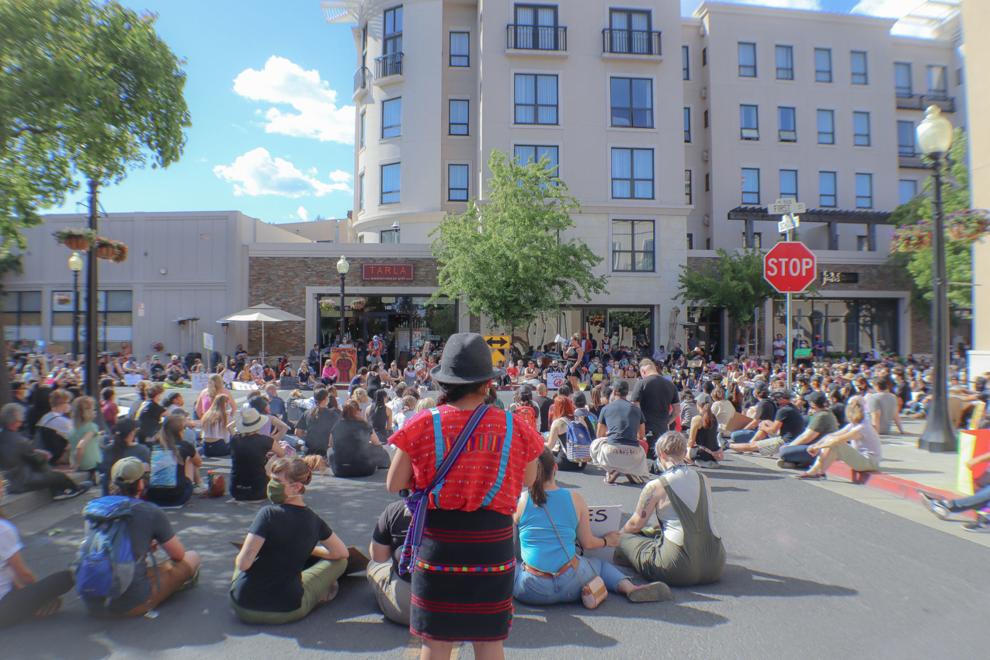 Black Lives Matter Napa County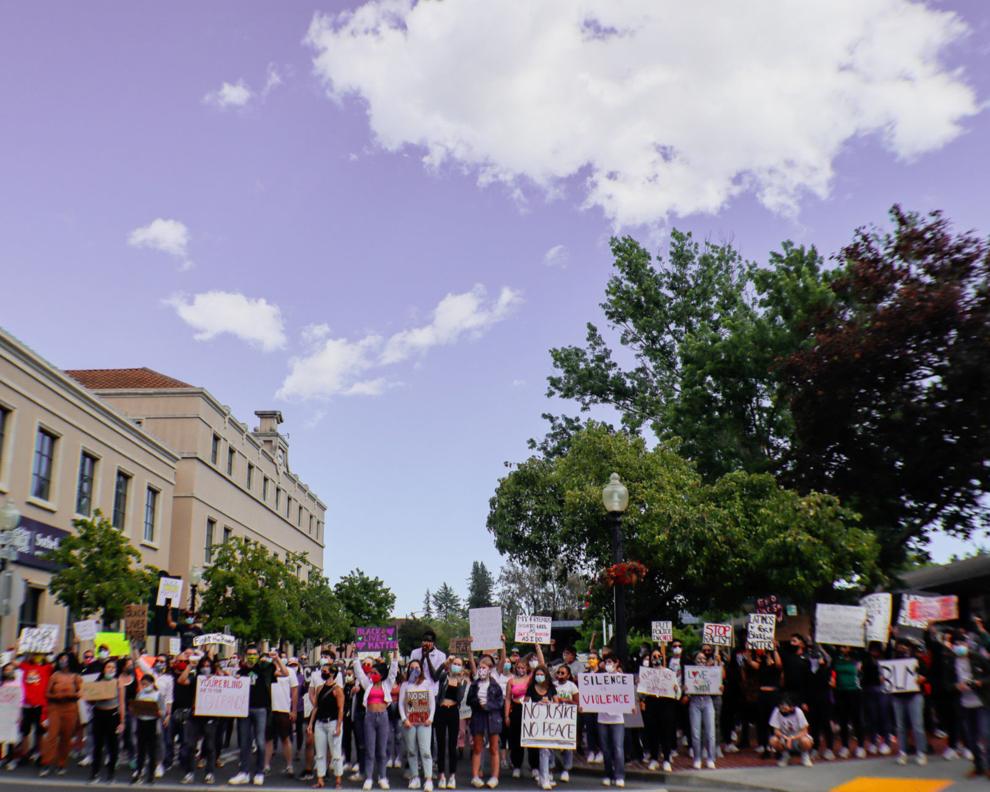 Black Lives Matter Napa County
Catch up on Napa County's top news stories
Deirdre Bourdet is a food and wine wordsmith, recipe developer and author of the Hedonism Eats cookbook series and blog. For more, visit hedonism-eats.com