We passed into fall on Sept. 22, when the sun crossed the equator from north to south, dragging me against my will towards winter. And while some are already decorating for Halloween and planning on Christmas, this time of year has its own treats that should be enjoyed.
We've discussed in previous articles winter squashes, which develop a hard exterior so they last the winter, and they are in prime season right now, so we'll cook a butternut squash soup.
Support local news coverage and the people who report it by subscribing to the Napa Valley Register. Special offer: $1 for your first 6 months!
Pork and fall apples are a classic pairing in France and, while dried mushroom are available year round, fall is the traditional time to search for wild mushrooms in the forest. If you're a mycologist and unearth some mushrooms, or buy them fresh from the Farmers Market, you should use them in the pasta dish instead of the dried, with no need to soak ahead of time.
Butternut Squash and Saffron Soup with Caramelized Pistachios
Adapted from "Falastin: A Cookbook" by Sami Tamimi and Tara Wigley
This recipe is already one of my wife's favorites. The book is the next subject for the Cooks & Books group that I belong to where every two months members pick a recipe from one book to make and we gather to share the results and discuss the book.
These recipes are from Palestine. There is no letter "P" in the Arabic language, so the title represents the way they refer to themselves. Both authors have worked with the famed Israeli-born British chef Yotam Ottolenghi in his restaurants and producing his cookbooks, which are consistently excellent.
Sammi is Palestinian born in Old Jerusalem and now co-owner with Ottolengh of six delis and restaurants. Tara left a career in publishing to become a cook and luckily landed in the Ottolenghi empire, where she eventually focused on food writing.
Butternut squash, with its warm yellow/brown color when cooked, has always reminded me of the fall colors of where I grew up in Indiana. The book's recipe also offers an herb oil to top the soup and pistachios, but I found the dish and one topping had more than enough tastes going on, so I skipped it.
2 large onions, roughly chopped
2 pound butternut squash, peeled, seeded, and cut into ½-inch dice
1 large potato, peeled and chopped into ½-inch dice
¼ teaspoon saffron threads
1 quart chicken broth (or use vegetable stock if you're keeping this vegetarian)
Kosher salt and freshly ground black pepper, to taste
For the caramelized pistachios:
1 cup mixed pistachios and pumpkin seeds
1 teaspoon urfa chili flakes (a dried Turkish chili pepper; I used Aleppo chili flakes I had on hand, available from Whole Spices in the Oxbow Market, to stay in the Middle East flavor world)
2 teaspoons light corn syrup
¼ teaspoon flaky sea salt
Heat oven to 350°F. Line a baking sheet with parchment paper and set aside.
For the soup, pour the olive oil into a large pot over medium heat. Add the onions to the pot and cook for 12 minutes, stirring frequently. Add in the garlic and cook until fragrant, about 30 seconds. Add in the squash, potato, paprika, saffron, vegetable broth, 2 tsp of salt, and black pepper to taste. Bring to a boil. Decrease heat to low and simmer for 25 minutes, covered, or until vegetables are tender. Let cool for a few minutes, then pour into a blender and puree until smooth.
Meanwhile for the caramelized nuts, toss all of the ingredients together in a bowl, mixing until well combined. Pour onto the prepared baking sheet and spread into a single layer. Bake for 15 minutes, or until golden, stirring halfway through. Remove from the oven to cool completely. Roughly chop the nuts or break into small pieces. Set aside until needed. Pour the soup into individual serving bowls. Top with the caramelized nuts. Serve immediately.
Pork with Red Wine, Orange Peel, and Apple-Thyme Chutney
Adapted from "The Cook and the Gardener" by Amanda Hesser
The recipe comes from Ms. Hesser's first book, which was impressive enough that The New York Times quickly hired her as a food writer and she eventually food editor of The New York Times Magazine. Ms. Hesser became famous enough in the food world that she had a cameo as herself in the film "Julie & Julia."
She left the publication to become co-founder and CEO of Food52, with the goal to "bring cooks together from all over to exchange recipes and to support each other in the kitchen." That didn't pay well so they added Shops where, yes, you can shop for just about anything ranging from cooking appliances and home cleaning to outdoor stuff and gifts. And search a ton of free recipes.
But, back to the book, which follows a year of Ms. Hesser cooking at a château in Burgundy and how her life was bound to its gardener, Monsieur Milbert. She was dependent upon him to bring her what she needed each day, but he had the final say on what looked the best and delivered that to the kitchen. As you can image, this led to some conflict. It's not only a cookbook but some tips on growing vegetables and fruits and a bit of history on some of the French dishes. This recipe comes from the book's October chapter.
Freshly ground black pepper
2 tablespoons peanut or vegetable oil
1 carrot, trimmed, peeled, and cut into 1-inch dice
2 onions, roughly chopped
1 bottle full-bodied red wine, such as Cabernet Sauvignon
3 Golden Delicious apples, peeled, cored, and cut into 1-inch cubes
2 tablespoons Calvados (This is brandy from Normandy made from apples: well worth having on hand.)
2 tablespoons apple cider vinegar
Marinate the pork: Tie up the pork with kitchen twine. Season with salt and freshly ground black pepper. In a shallow dish large enough to fit the pork, spread the orange peel, thyme, bay leaves, carrot and onion over the base. Lay the pork on top and pour over the wine. Cover loosely with plastic wrap and marinate in the refrigerator for eight to 12 hours, turning the pork from time to time.
Sometime while the pork marinates, make the chutney: In a small, heavy-based saucepan, combine the apple, thyme, bay leaf, sugar, Calvados, and apple cider vinegar. Simmer over low heat with the lid set slightly askew, stirring occasionally, for an hour to an hour and a half.
Toward the end, the chutney will begin sticking easily to the pan. Stir often, so it doesn't burn. The apples should have collapsed, and the chutney should become thick as the liquids evaporate. It should be delicately sweet, with a sharp edge provided by the vinegar.
Season to taste, adding a pinch of salt if desired. Discard the thyme stems and leave the chutney in the pan until needed. The chutney can be made up to three days ahead, stored in the refrigerator, and rewarmed before serving.
Heat the oven to 450°F degrees.
Remove the pork from the marinade, reserving the marinade. Season the pork with salt and again with pepper. Spread the oil in the base of a heavy roasting pan large enough to fit the pork without too much spare room.
Lay the pork on top and roast it for 15 minutes, turning the pork often to color it well on all sides. Pour in 1 cup of the marinade, reduce the oven temperature to 350 degrees, and continue roasting for another 35 to 45 minutes. Baste the roast often, adding more marinade if necessary.
When an instant-read thermometer registers 150°F degrees, the pork is almost done. Remove the roasting pan from the oven, lift the pork to a cutting board (where it will continue cooking to its done temperature of 160°F degrees), and let it rest, covered with aluminum foil, for 10 minutes.
Meanwhile, reheat the apple chutney and make a jus: Add 1-2 tablespoons of water to the chutney and warm over medium heat, stirring often to disperse the heat, for five to seven minutes. The chutney should be warm to the touch but not piping hot; apples hold heat well. Pile into a small bowl. You can leave the bay leaf in for color but warn people not to eat it. For the jus, pour off all but 1 tablespoon of fat from the roasting pan. Then pour the remaining marinade into the roasting pan and place over high heat, stirring with a wooden spoon to scrape up any pan drippings. Reduce to a condensed jus, about ½-cup. Taste and adjust seasoning. Strain into a small bowl.
Carve the pork into ¼-inch slices and arrange them on a shallow serving platter. Pour over any juices that have accumulated on the cutting board. Serve, passing the jus and warm chutney separately. This dish is also great served cold, without the jus, for lunch.
Tagliatelle with Wild Mushroom Sauce
Adapted from "Celebrating Italy" by Carol Field
I like flipping through my Italian cookbooks when I'm trying to match a season since Napa Valley shares its Mediterranean climate and love of food. Fall, of course, is grape harvest in both locations but we also share a mushroom season and we're even trying to create a truffle season here, too.
Ms. Field became an expert on Italian cooking, writing several popular books. For "Celebrating Italy, she traveled up and down the roads of Italy several times to catch regional festivals and foods by which Italians mark the passage of seasons. She found this recipe in the Langhe hills of Piedmont in northern Italy.
Sadly, Ms. Field passed away in 2017. This recipe originally featured making rich egg pasta by hand and then cut 1/32 inch wide by knife but I'm focusing on the sauce and simply using a good dried egg pasta from the store.
1 ½ ounces dried porcini mushrooms
2 tablespoons unsalted butter
Giblets of 1 chicken, sliced very thin (optional but adds an richness when used)
3 tablespoons minced Italian parsley (also called flat-leaf parsley)
2 fresh sage leaves, sliced thin
2 teaspoons tomato paste, preferably double concentrate
Kosher salt and fresh ground black pepper
White truffle is optional
1 package of dried egg pasta
Soften the dried porcini in the water and Marsala 30 minutes. Drain the mushrooms by putting them in a sieve lined with paper towels or cheesecloth and save the liquid. Rinse the porcini well and finely slice them.
Melt the oil and butter together in a heavy sauté pan over medium heat. Add the onions and cook slowly until they are translucent. Add the chicken giblets and herbs and continue to cook until the giblets look cooked on the outside, 5 to 10 minutes.
Stir in the tomato paste. Add the reserved mushroom water, red wine and 1 cup of meat broth; cover and cook over very low heat 30 to 35 minutes.
While the sauce cooks, start a large pan of water to boil. Follow the package directions on timing the pasta, waiting until the sauce is cooked before boiling the pasta. If it looks as if the sauce is getting too thick add more broth. Season with salt and pepper and toss with the pasta when ready. If you are lucky enough to have a white truffle, shave it over the top and serve immediately.
Check out the week in cartoons
Lisa Benson cartoon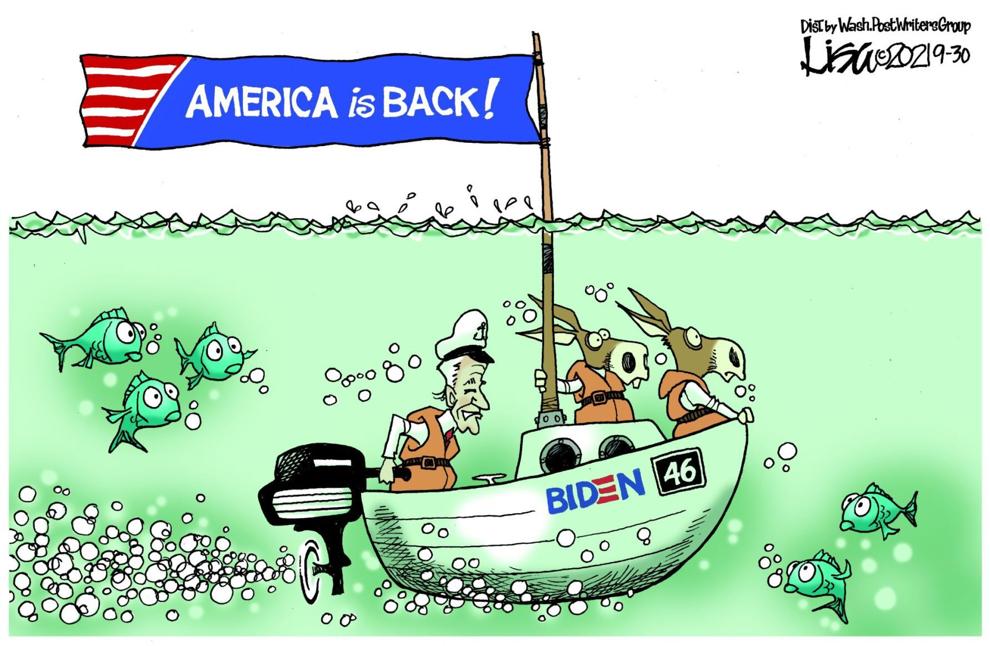 Jack Ohman, editorial cartoon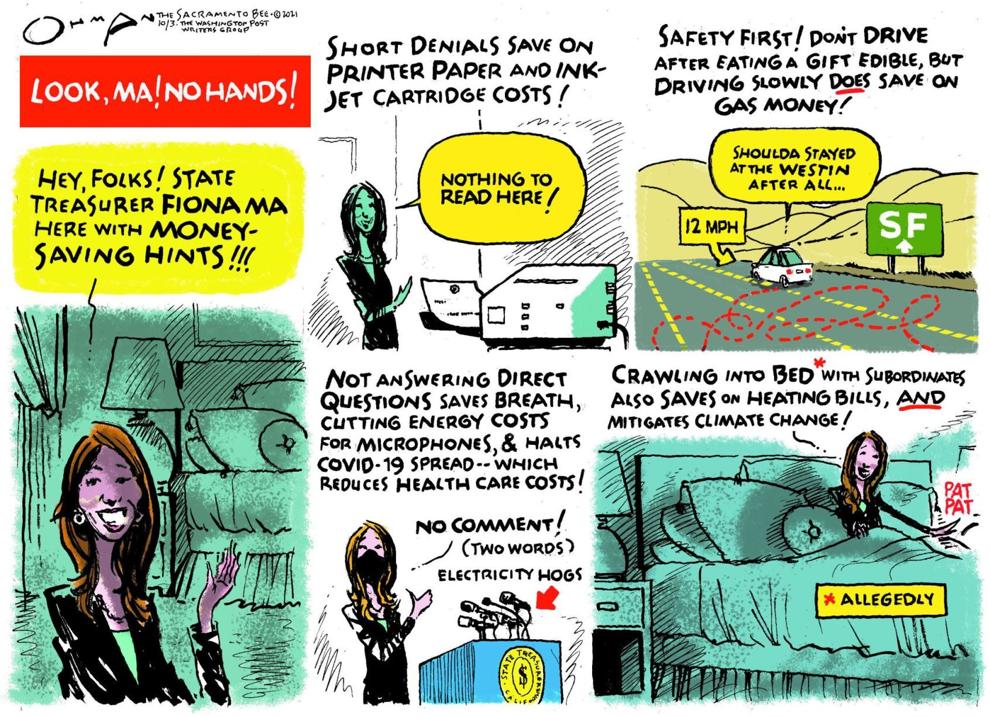 Jack Ohman, editorial cartoon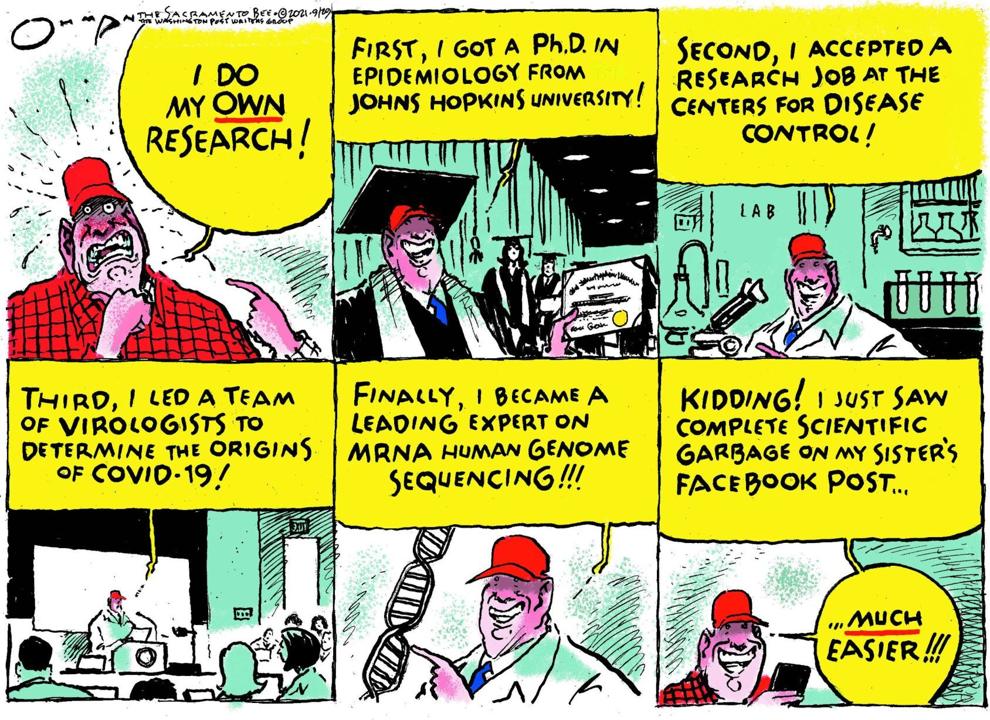 Jack Ohman, editorial cartoon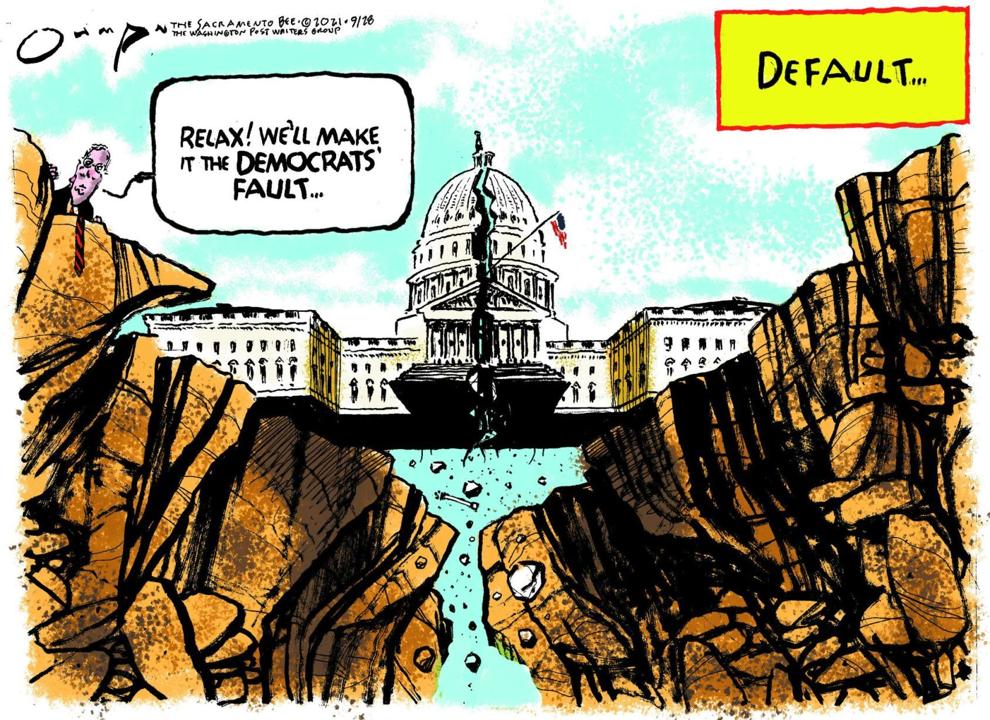 Jack Ohman, editorial cartoon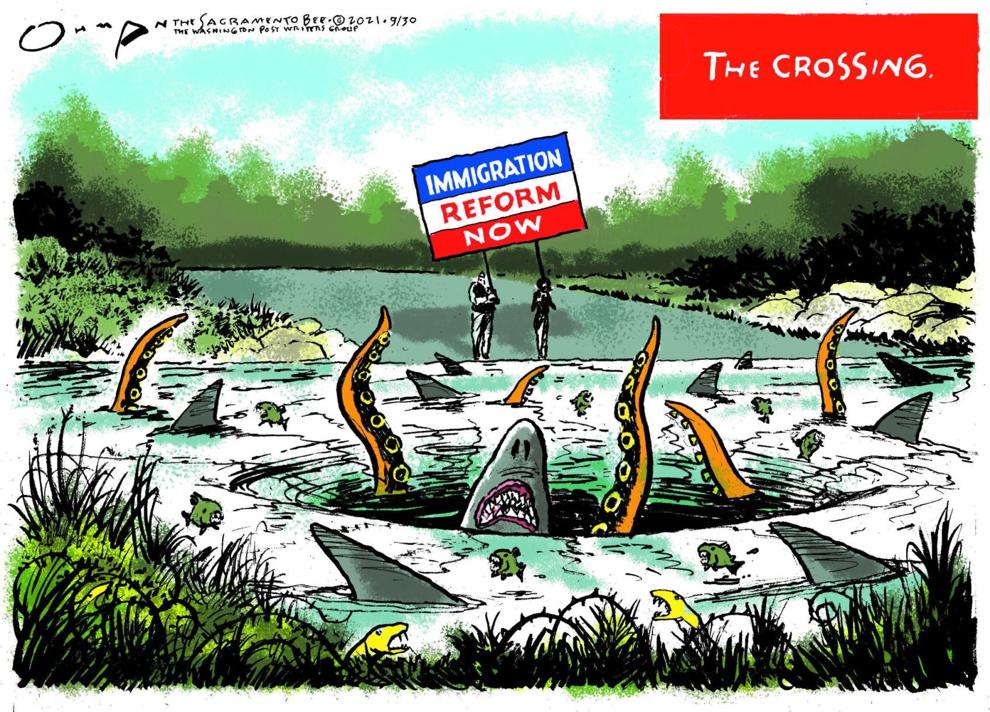 Clay Bennett cartoon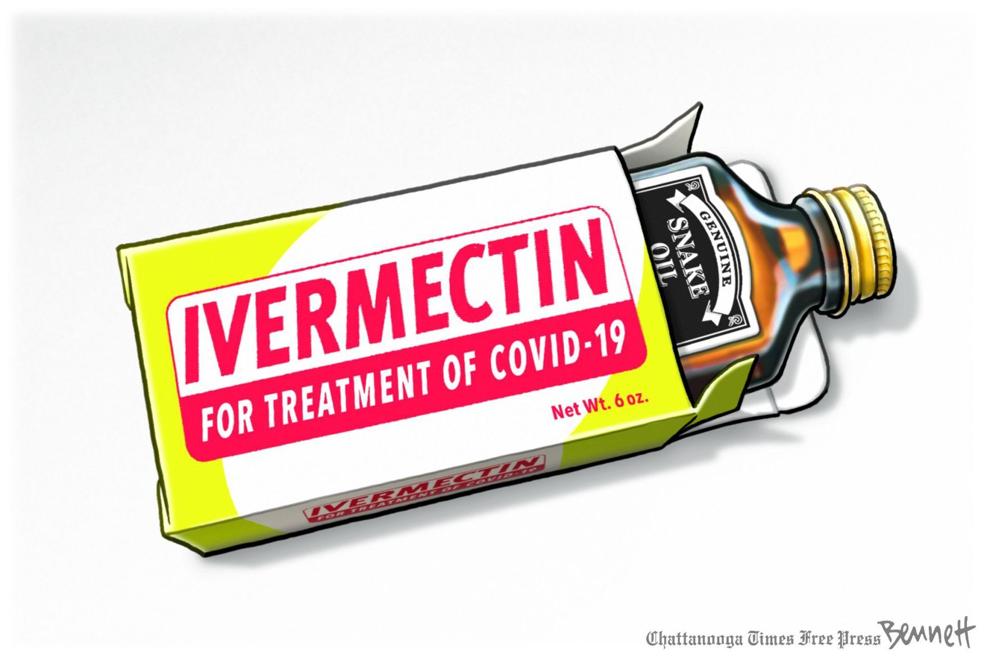 Clay Bennett cartoon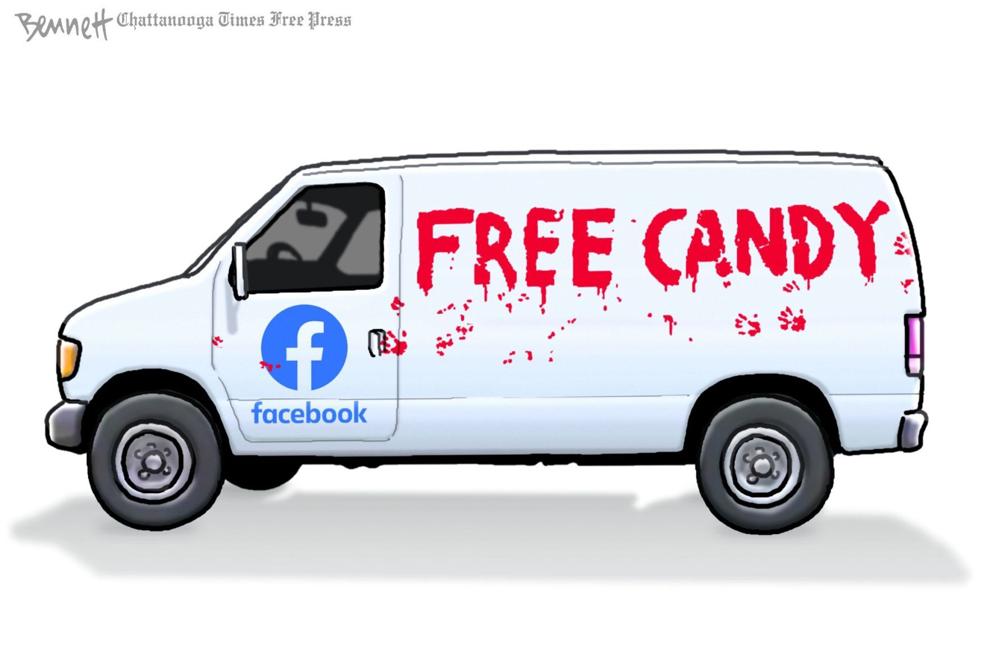 Clay Bennett cartoon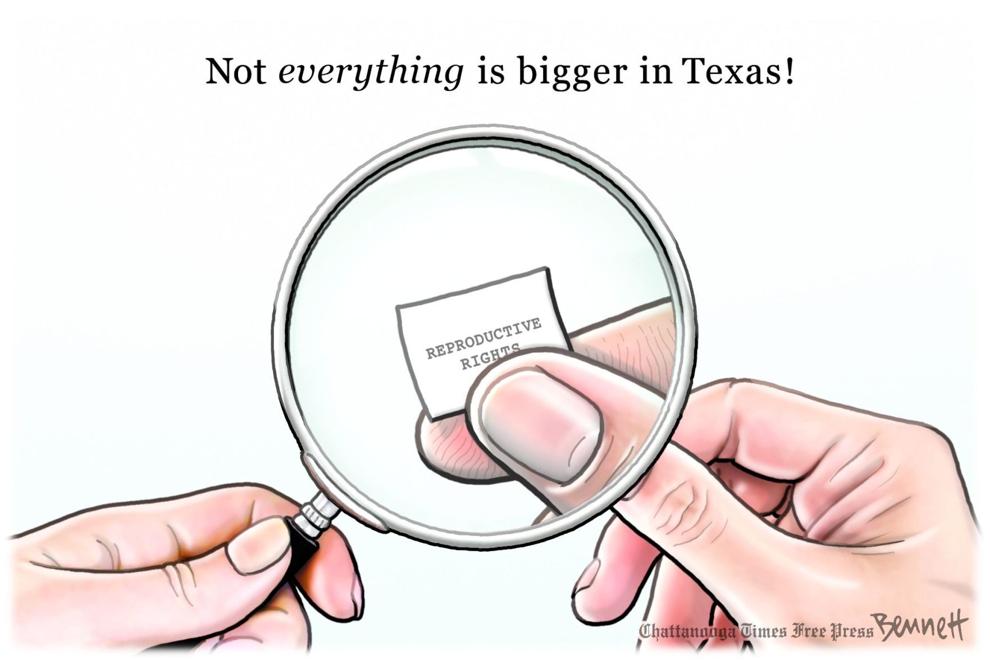 Clay Bennett cartoon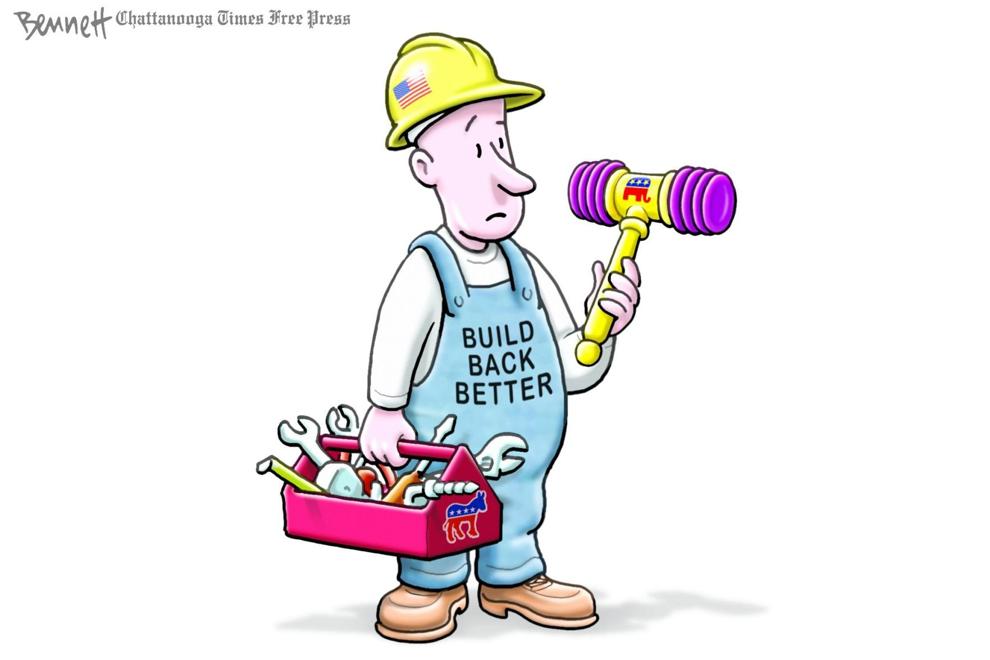 Clay Bennett cartoon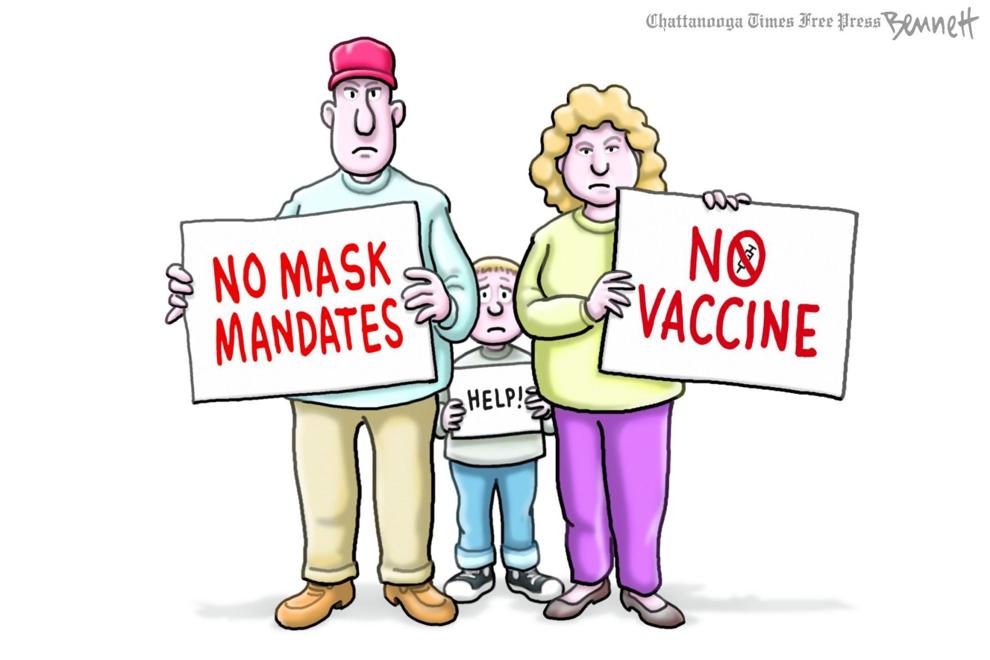 Jeff Danziger cartoon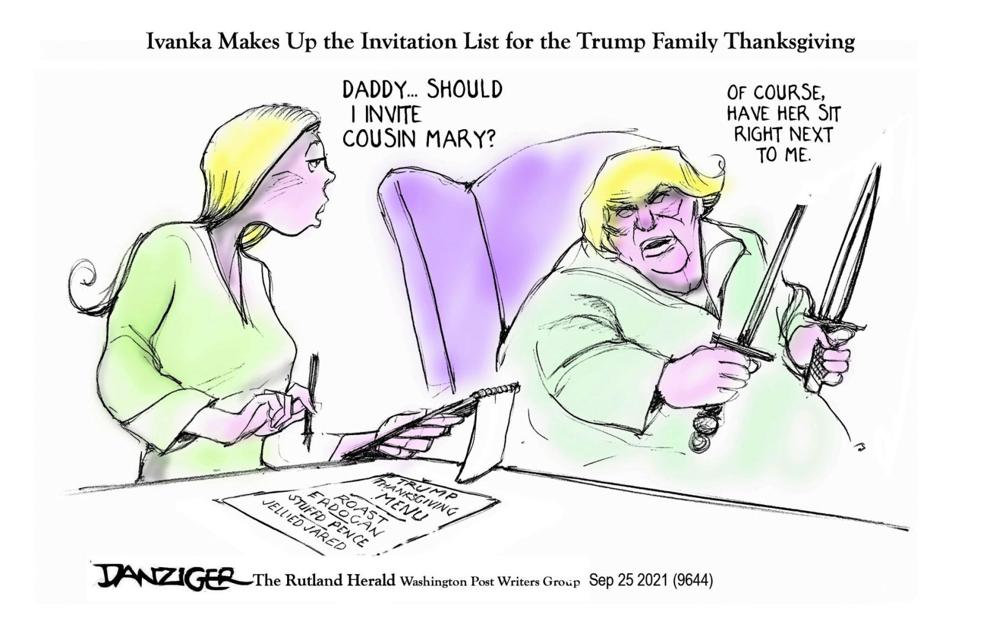 Jeff Danziger cartoon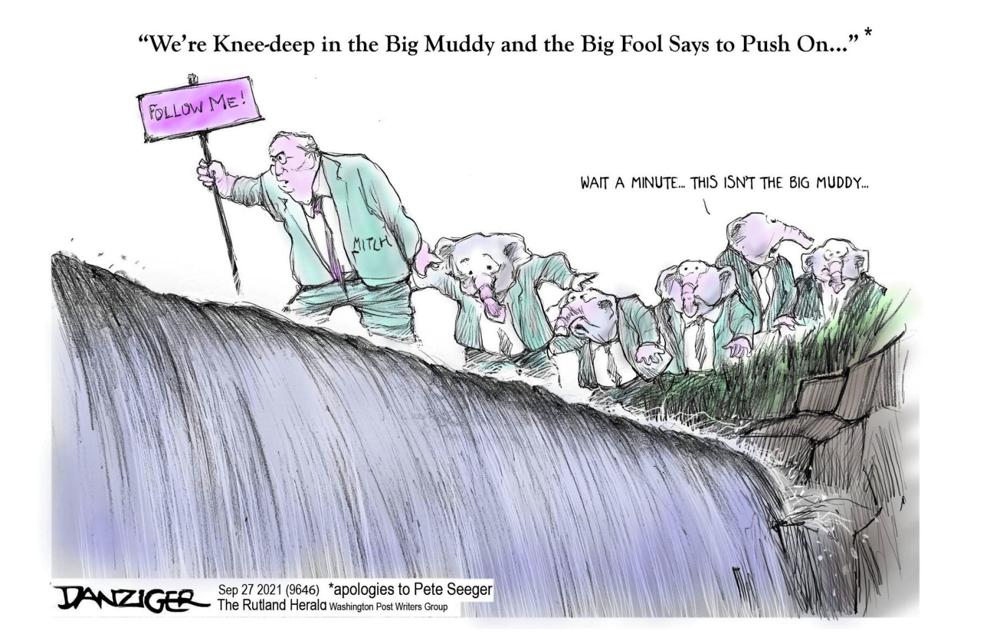 Jeff Danziger cartoon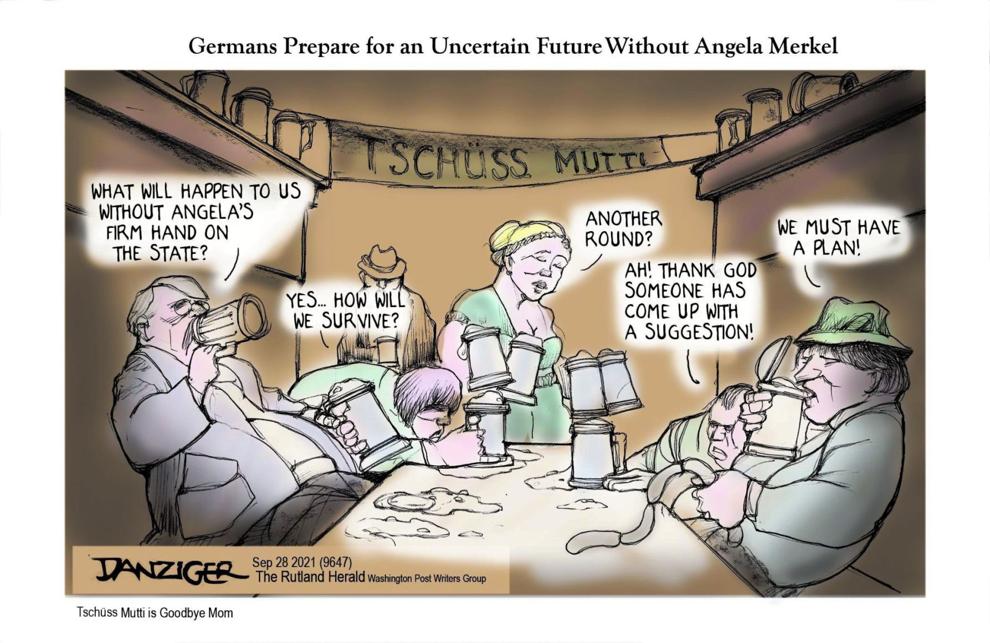 Jeff Danziger cartoon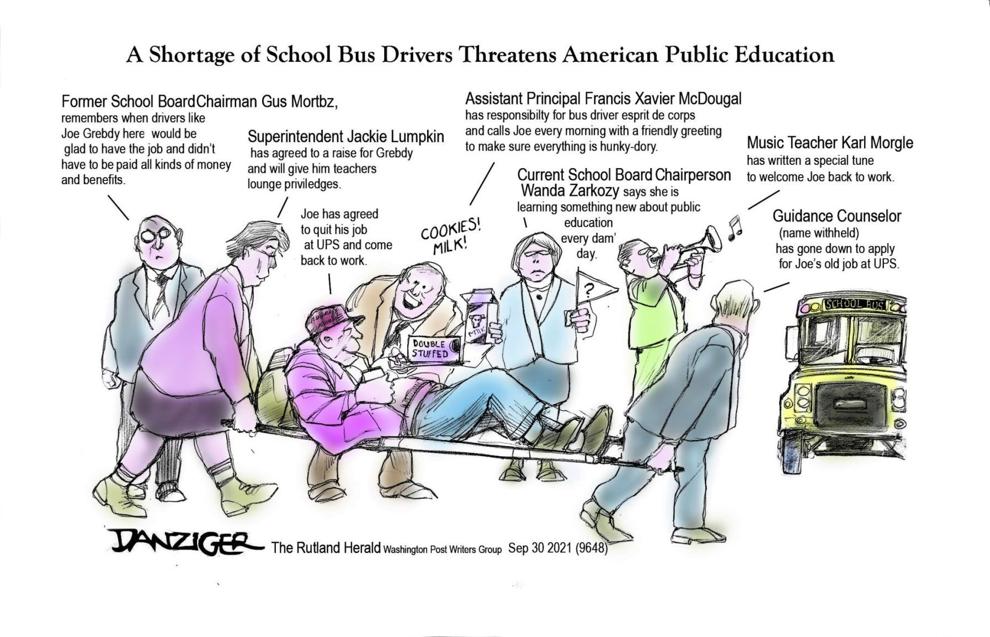 Jeff Danziger cartoon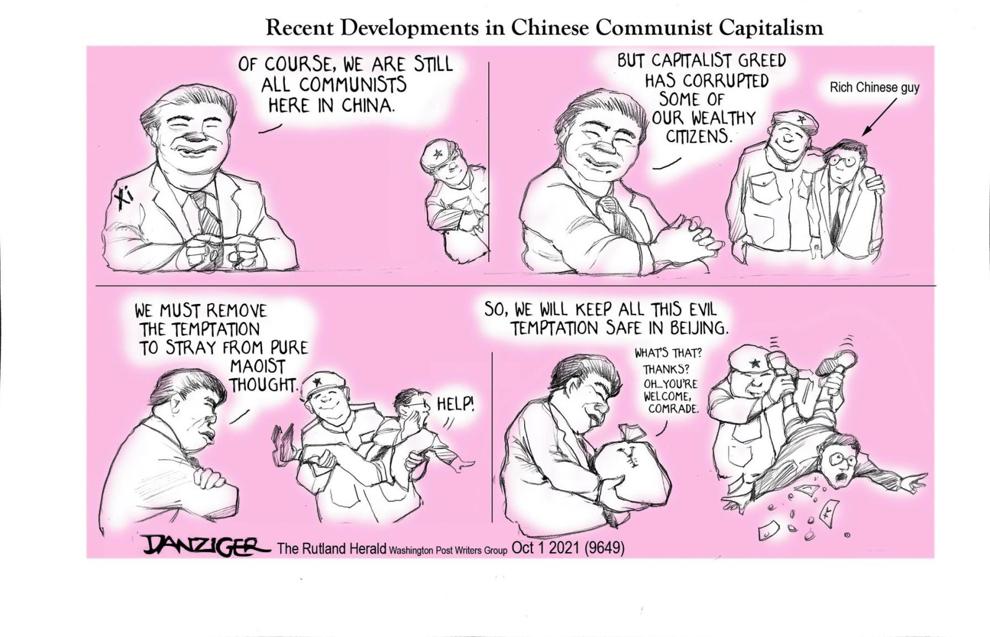 Lisa Benson cartoon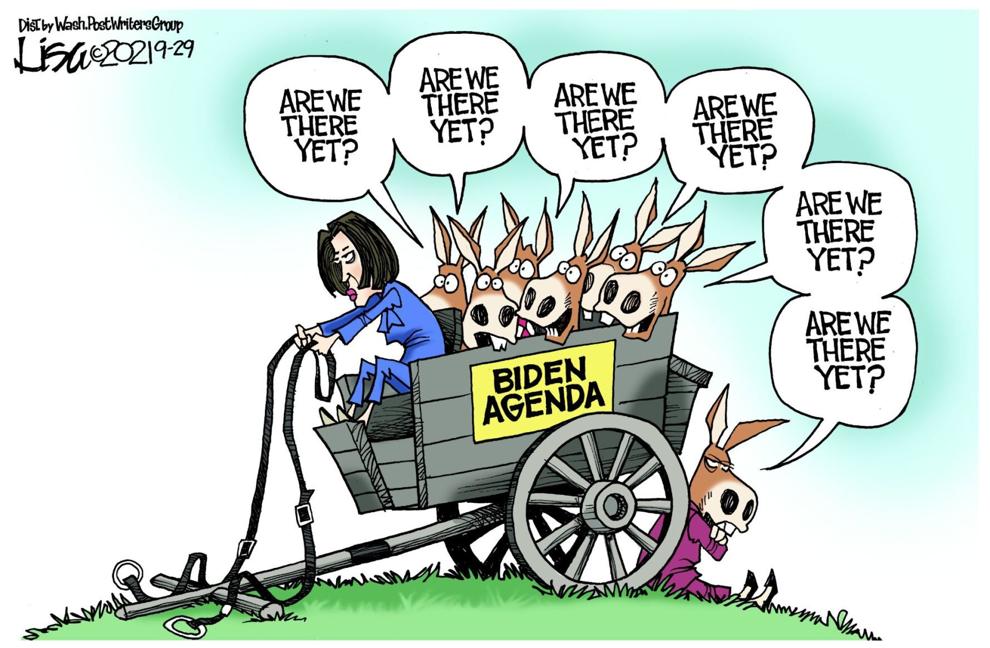 Lisa Benson cartoon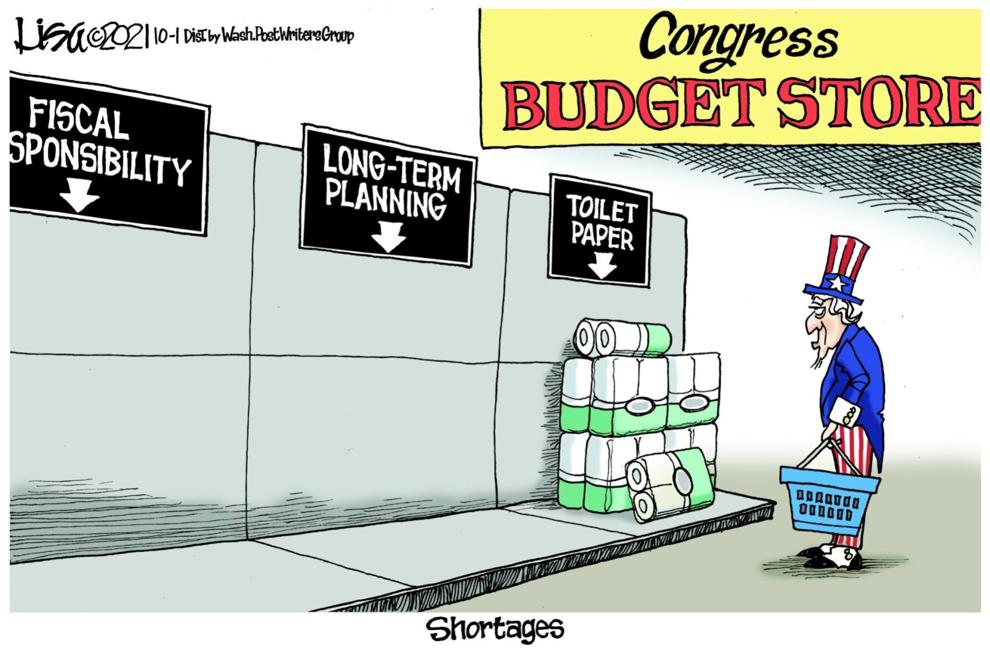 Tim Campbell cartoon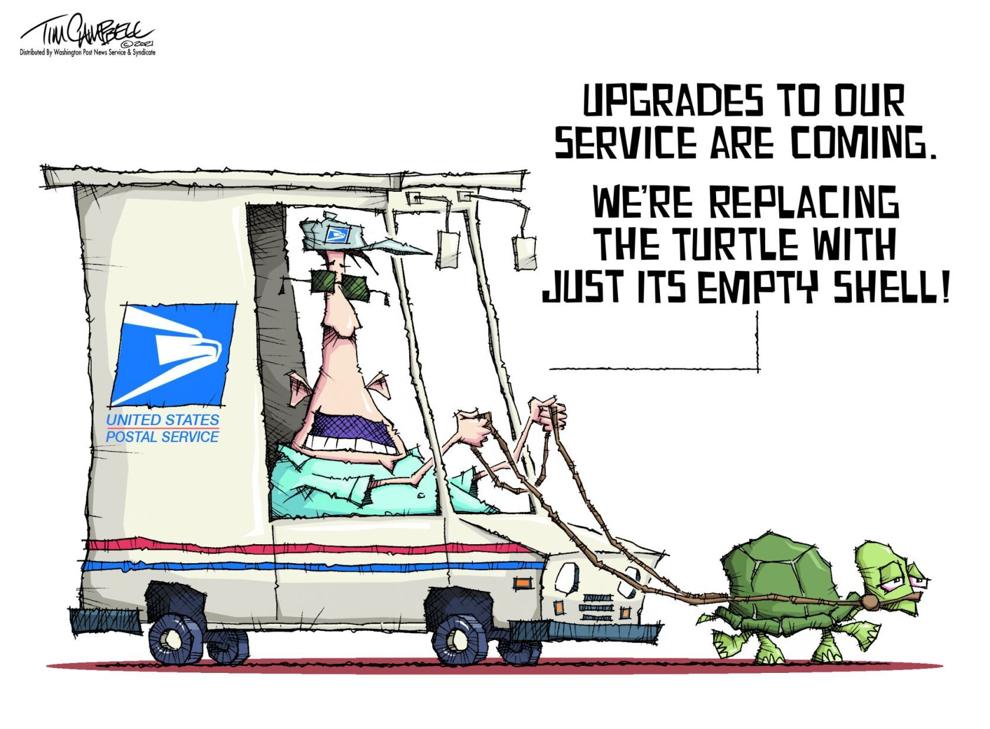 Tim Campbell cartoon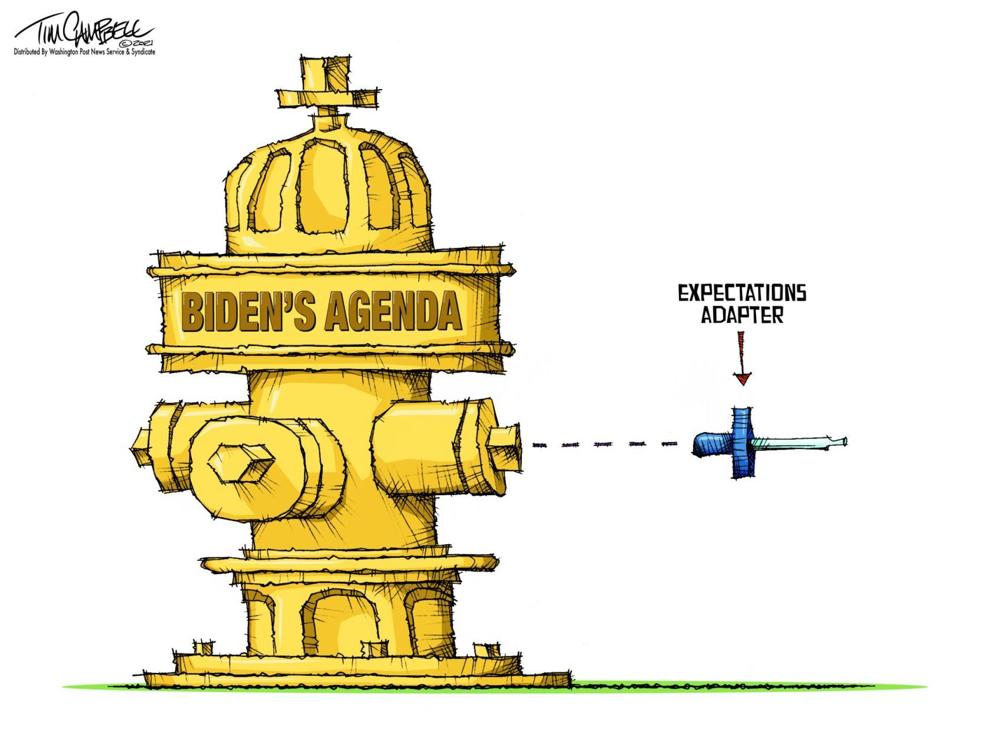 Catch up on Napa County's top news stories
Get unlimited digital access to the Napa Valley Register for just $1 for your first 6 months! Enjoy every article without restrictions and find tons of subscriber-only perks, such as access to our daily eEdition. Click here for details!
Ken Morris has been cooking for comfort for more than 30 years and learning in kitchens from Alaska to Thailand to Italy. He now cooks and writes from his kitchen in Napa. Email macmor@sbcglobal.net.