When you are cooking for comfort, one of the things you're trying to deliver is "deliciousness." And one of the easiest ways of producing those flavors is with mushrooms.
I know what you are thinking: "But humans can only taste four things: sweet, sour, salt and bitter, so how can we pursue deliciousness?"
Support local news coverage and the people who report it by subscribing to the Napa Valley Register.
In 1908 a Japanese scientist, Dr. Kikunae Ikeda, discovered umami, which is monosodium glutamate, as the fifth taste, but western culture was slow to acknowledge it. It wasn't until 2002 that scientists identified umami taste receptors on the human tongue. Umami means "essence of deliciousness" in Japanese, and its taste is often described as the meaty, savory deliciousness that deepens the flavor.
Foods such as aged cheeses, cured meats, tomatoes, seaweeds and mushrooms are high in glutamate (umami). Cooking with ingredients rich in glutamate seem to deepen and round out the flavors in any dish. While it may not always make sense to add aged cheese or cured meats to a dish, mushrooms are an easy way to add deliciousness.
Cultivated mushrooms, such as button, cremini and portabella, are available year-round but during the winter and early spring is a great time to look for mushrooms far beyond the plain white button. You'll discover more diverse offerings in the supermarkets now and we're lucky to have Far West Fungi each week at the Napa Farmer's Market.
There are whole books describing the hundreds of varieties of edible mushrooms in the world so in this article we're simply looking at cooking a few of them. Regardless of your plans for your mushrooms, life becomes easier when you cut off the stems. Often the stems are woody and may hide dirt but more important, the now-stemless mushroom bottom gives you a solid base to slice it into quarters or thinly, as needed.
When you're shopping for mushrooms, look for those that appear healthy; they should feel firm and not have spots that signal decay. Don't be afraid to look under the hood: the fragile gills under the cap often start to turn before the rest of the mushroom. The bottom of the stem can be a little dry or soft, since we're cutting it off.
At home, store them in a paper bag in the vegetable drawer of your refrigerator. Fresh mushrooms will last a few days, if purchased in good shape.
To wash or not to wash, that is the question. For years I've read that mushrooms are like sponges so never wash them: they'll adsorb water and take forever to cook and lose their flavor. The folks at seriouseats.com have done the research and found that mushrooms do absorb water but only about 1/2 teaspoons of water per pound. But, most mushrooms you find in stores are clean and only need a quick brush to clean. If you do need to wash them, dry them using a salad spinner just before cooking. Storing mushrooms wet will lead to bad things happening very quickly. Here are three ways to enjoy those umami-packed fungi.
I've often seen food writers post "Yes, you can make risotto without all the stirring—just pop it in the oven" as part of their 'let's make this as easy as possible so we can go back to the computer' cooking. But, what's wrong with a little work to turn out a beautiful dish?
Years ago, back when the CIA Greystone offered weeklong courses for food professionals, I attended a week of basic cooking skills, with the uninspiring title of "Ingredients, Flavor Dynamics and Techniques of Evaluation. " You can see why it was not picked up by the Food Network for a season. But, it did a great job of helping us basic cooks get a better grasp of the food and techniques that everyone needs to understand.
One of the lessons had half the class make a risotto the traditional way of almost no-stop stirring of the rice while hot stock was added; the other put the rice into a dish with sauteed garlic and onion, topped with hot stock and slid it into the oven. At the end of the class, the instructor presented the dishes blind (no indication of which was which). She enjoyed the guessing so much that she also invited a few of the chef-instructors to weigh in. The overwhelming majority of the voters picked the constantly stirred rice. So, I'm sticking with that method.
6 tablespoons unsalted butter ½ yellow onion, chopped finely 8 ounces assorted fresh mushrooms, sliced (see the note above) Kosher salt to taste 2 cups Arborio rice (or try Carnaroli rice, it has great flavor and turns creamy while each grain of rice maintains its shape.) 6 ½ cups hot chicken broth 4 ounces goat cheese brought to room temperature 1 tablespoon fresh thyme leaves, chopped 1 teaspoon fresh marjoram leaves, chopped
Heat a large, wide saucepan over medium heat. Add the butter and heat until the foam subsides. Sauté the onion until softened. Add the mushrooms and sauté until softened. Season with salt. Stir in the Arborio rice and cook to coat evenly with the butter, about 30 seconds. Add approximately 1 cup of the broth and stir until the broth has been absorbed. Add another 2 cups of the broth and stir until the broth has been absorbed. Add the last of the broth to the rice. Taste a few grains to see if they are done. It should not taste chalky. If necessary, add a little hot water to keep cooking and taste again in a few minutes. Just before serving, stir in the goat cheese and fresh herbs.
Goat Cheese-Stuffed Mushrooms with Bread Crumbs
Adapted from Gabe Thompson, Food & Wine magazine website
Melted cheese and sautéed mushrooms on a toasted slice of baguette is a great appetizer, but this goes one step above that by using the mushroom as the container to intensify the mushroom and cheese taste. Serve this as an appetizer or with a salad as an easy dinner for two to four people.
24 large cremini mushrooms (about 1 1/2 pounds), stems removed
1/4 cup plus 2 tablespoons extra-virgin olive oil
1 teaspoon finely chopped fresh rosemary leaves, plus one 3-inch sprig of rosemary
3 tablespoons panko bread crumbs
6 ounces fresh goat cheese, cut into 24 pieces while cold
Preheat the oven to 400°. In a bowl, toss the mushrooms with 3 tablespoons of the oil and the rosemary leaves and season with salt and pepper. Transfer the mushrooms to a baking sheet, rounded side up. Roast for about 30 minutes, until tender and browned around the edges. Let cool to room temperature, about 15 minutes.
In a skillet, heat the remaining 3 tablespoons of oil. Add the rosemary sprig and cook over moderately high heat until the leaves are crisp, 30 seconds. Drain on paper towels, then strip off the leaves. Pour off all but 1 teaspoon of the rosemary oil and reserve it for another use. Add the bread crumbs to the skillet and toast over moderate heat until golden and crisp, about 2 minutes. Stir in the fried rosemary leaves and season with salt and pepper.
Gently press a piece of goat cheese in the center of each mushroom, sprinkle with the flavored bread crumbs and serve. Chicken Marsala and Mushrooms
There are a million Chicken Marsala recipes in the world, so why this one? As often on seriouseats.com, they offer a couple of tricks to upgrade your experience. One is adding the gelatin, producing a glaze that you'd expect from a restaurant sauce. The other is bumping up the essence of deliciousness with another umami source: soy sauce.
1 1/4 cups Marsala wine ( a fortified wine from Italy. The complexity really adds to the dish, so don't use a dry table wine)
3/4 cup homemade chicken stock or store-bought broth
1 packet unflavored gelatin, such as Knox (2 1/2 teaspoons)
4 boneless, skinless chicken cutlets, (a boneless, skinless chicken breast, sliced horizontally into two even pieces. Then pounded between two sheets of plastic until the chicken is about 1/2 to 1/4 inch thick )
About 1 cup all-purpose flour for dredging
1/4 cup extra-virgin olive oil, plus more if needed
10 ounces cremini mushrooms, stemmed and thinly sliced
4 medium shallots, minced
2 medium cloves garlic, minced
1 teaspoon minced fresh thyme leaves
3 tablespoons cold unsalted butter, cut into cubes
Minced fresh parsley, for garnish
Combine Marsala and stock in a mixing bowl and sprinkle gelatin all over the surface. Set aside.
Season chicken cutlets all over with salt. Pour a roughly 1/2-inch layer of flour into a wide, shallow bowl. Dredge each cutlet in flour, tap off excess, and transfer to a clean plate.
Heat olive oil in a large skillet over medium-high heat until shimmering. Working in batches if necessary, add chicken and cook, turning once, until browned on both sides, about 3 minutes per side. Using a slotted spatula, transfer to paper towels to drain.
Add mushrooms to the skillet (do not drain remaining oil) and cook, stirring frequently, until mushrooms have released their juices and browned well, about 10 minutes. Add shallots, garlic and thyme and cook, stirring, until shallots are translucent, about 2 minutes. Add more oil if the pan seems too dry at any point.
Pour the Marsala mixture into the pan, making sure to scrape in all of the gelatin. Bring to a boil, whisking and scraping up any browned bits from the bottom of the pan, until liquids are reduced by about three-quarters.
Add butter and soy sauce and whisk constantly until emulsified and the sauce takes on the consistency of heavy cream. Season with salt. Taste sauce and adjust with a small amount of sherry vinegar, as needed.
Return chicken cutlets to pan, swirling to bathe them in the sauce and warm them through. If the sauce begins to break at any point, swirl in a splash of water to bring it back together. Transfer to a warmed serving plate, spooning sauce all over the chicken. Garnish with parsley and serve.
CHECK OUT THE WEEK IN CARTOONS
The week in cartoons
Jack Ohman, editorial cartoon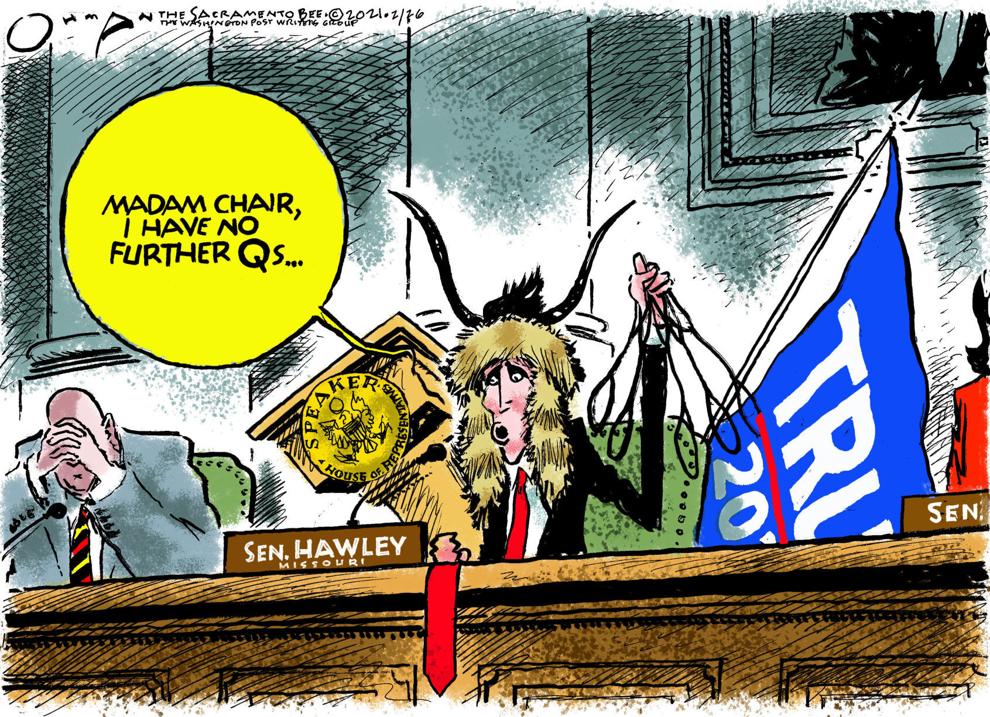 Clay Bennett cartoon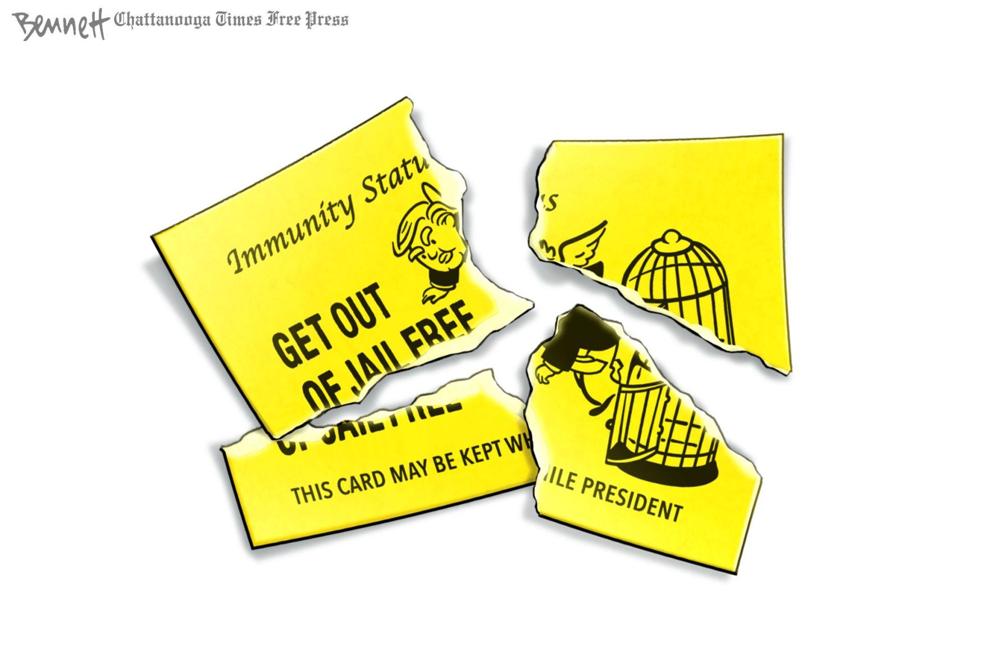 Clay Bennett cartoon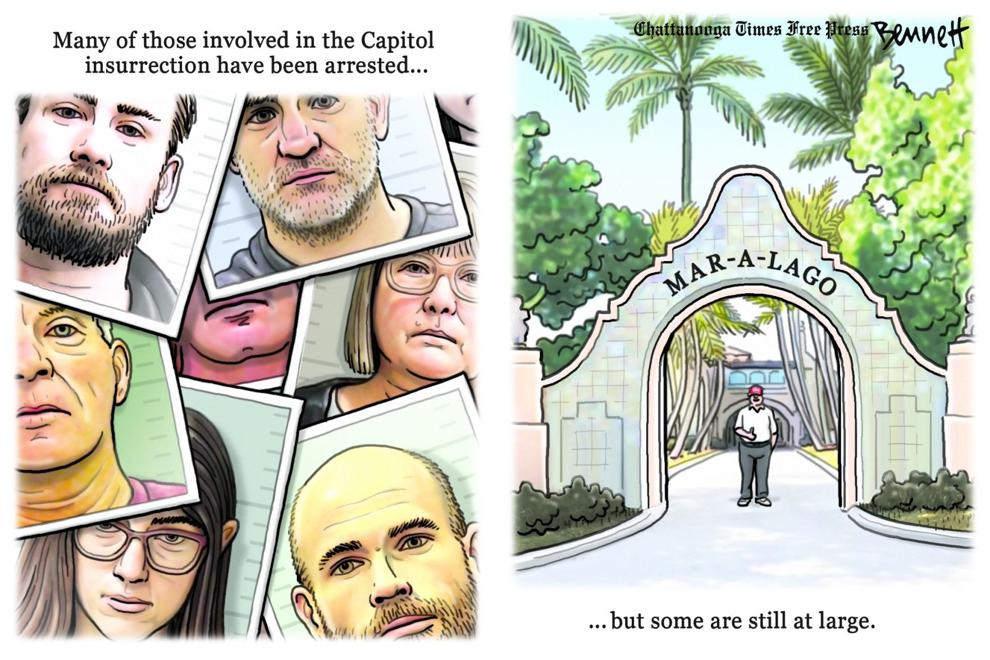 Jack Ohman, editorial cartoon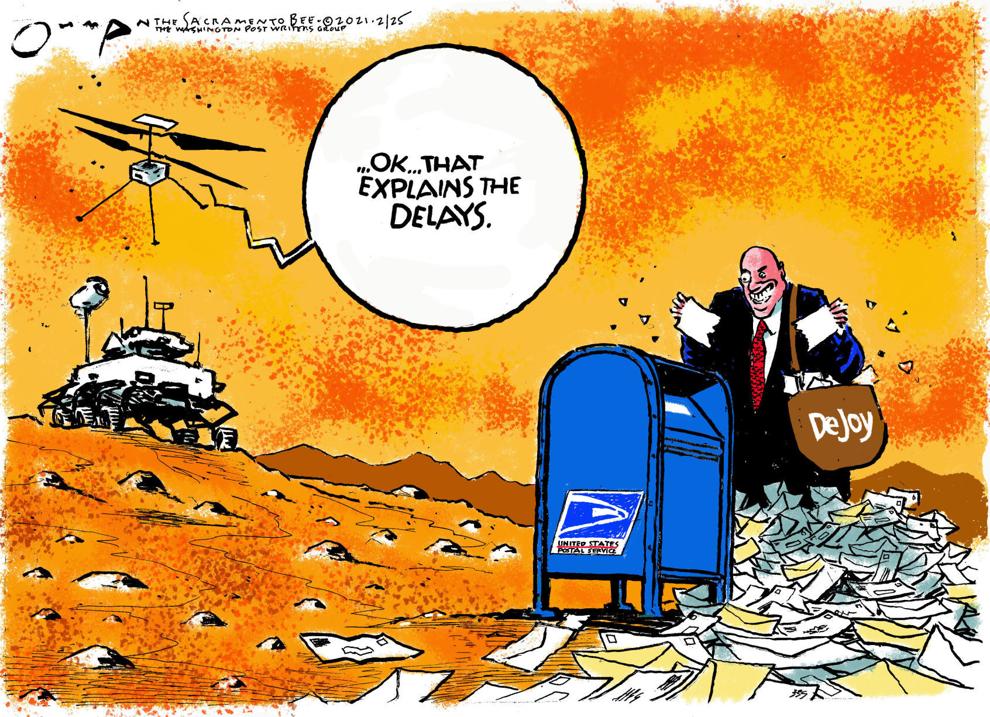 Jack Ohman, editorial cartoon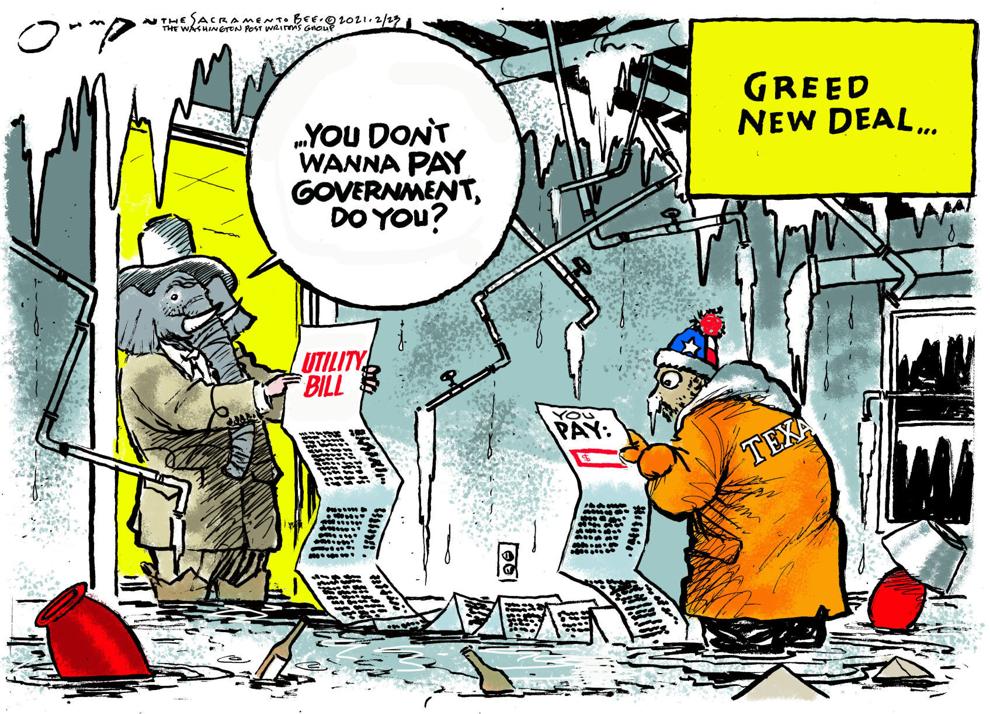 Jack Ohman, editorial cartoon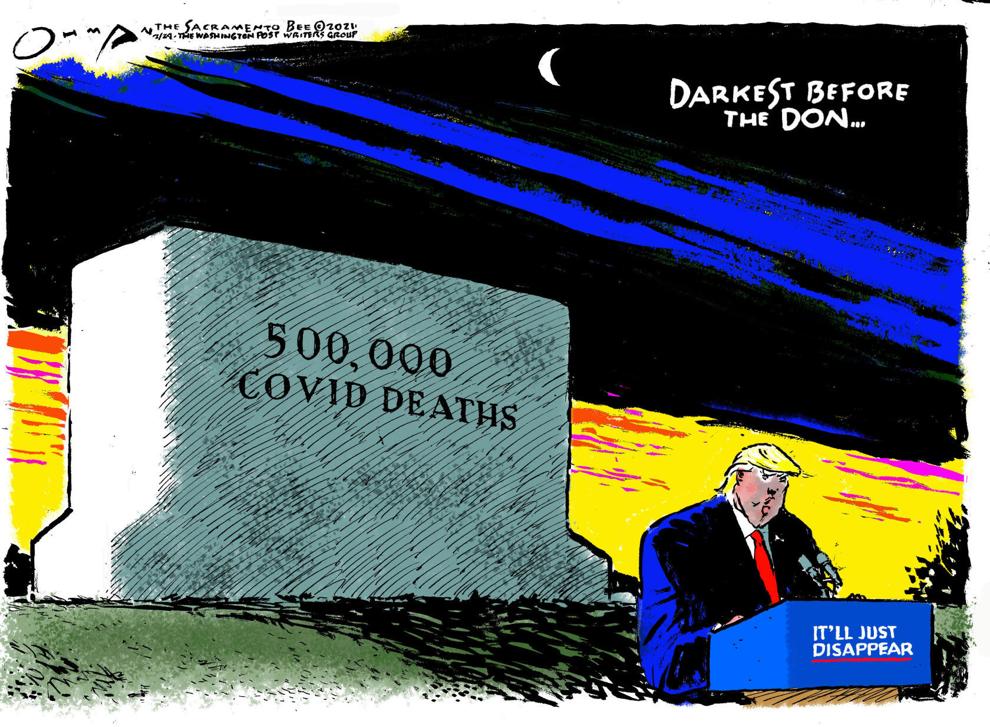 Jack Ohman, editorial cartoon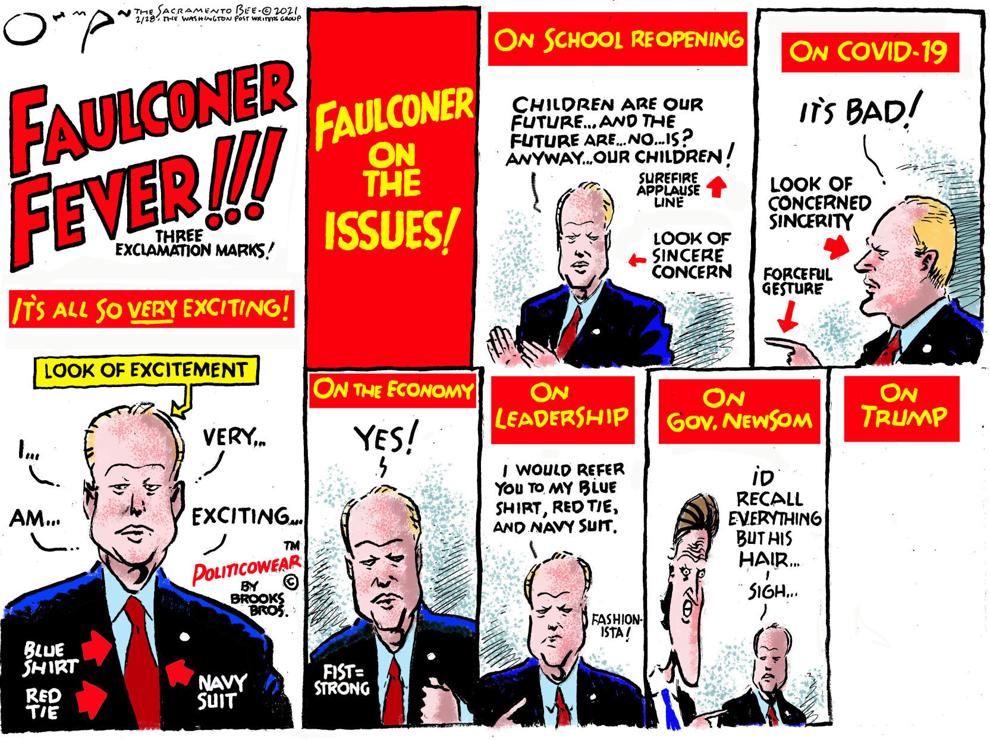 Jeff Danziger cartoon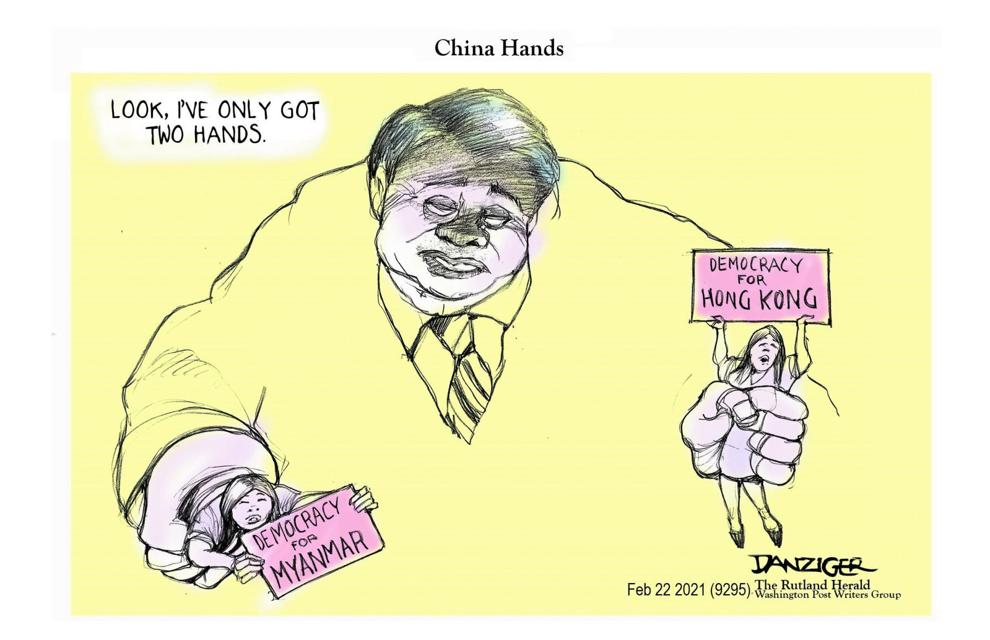 Jeff Danziger cartoon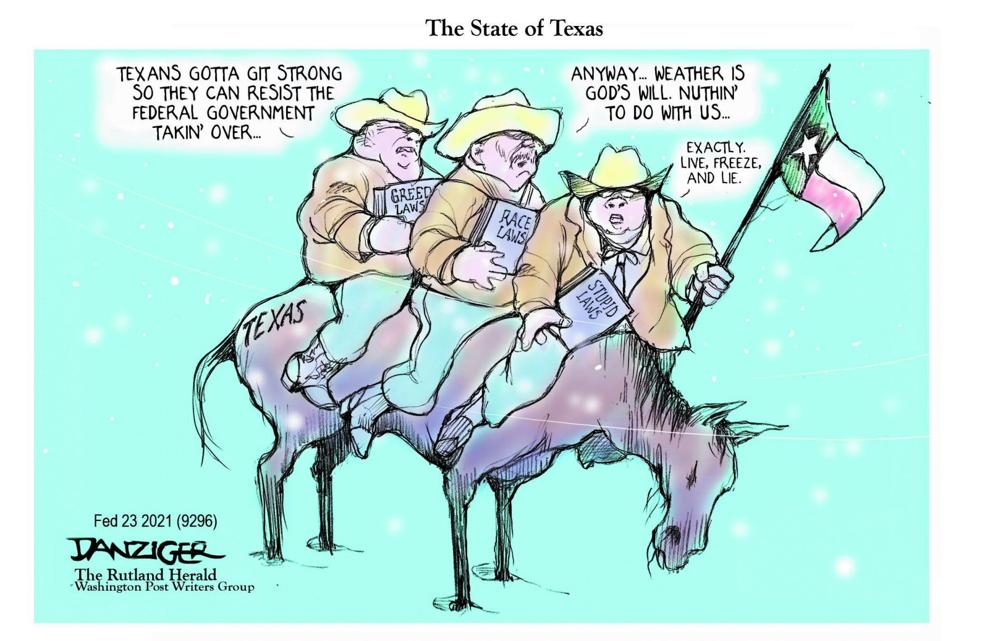 Jeff Danziger cartoon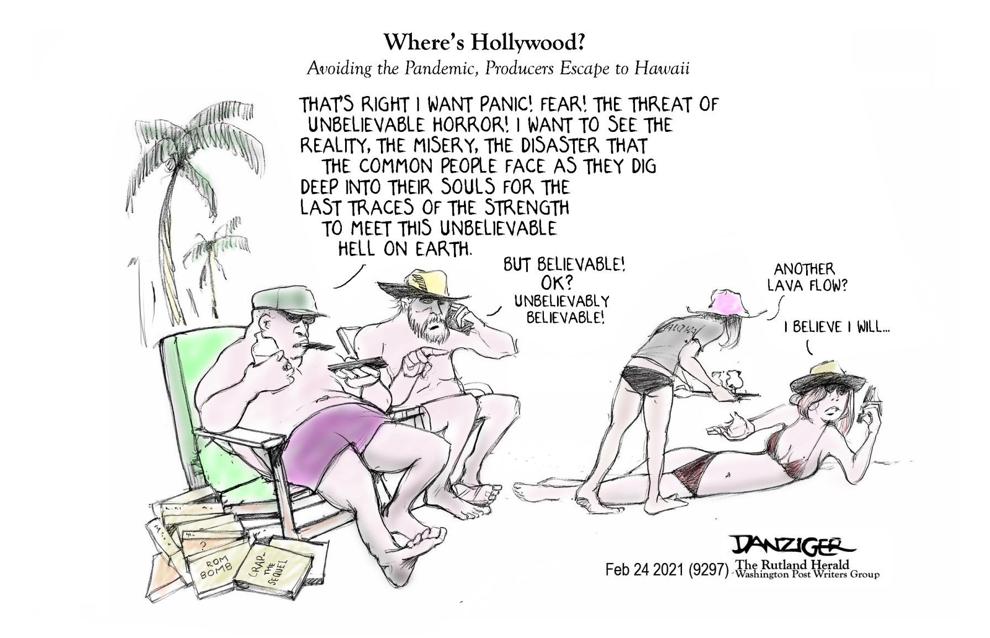 Jeff Danziger cartoon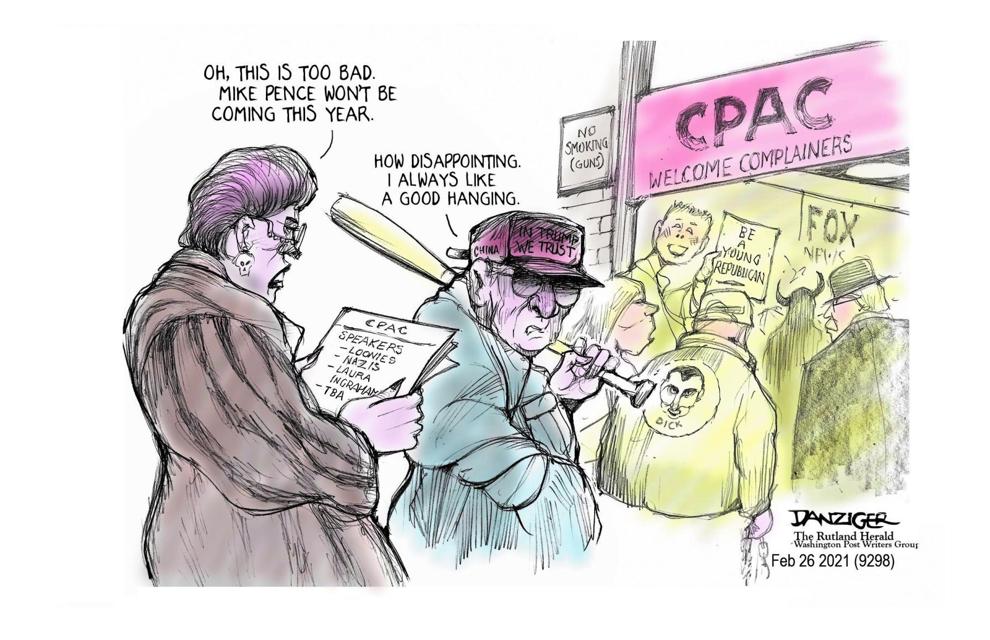 Jeff Danziger cartoon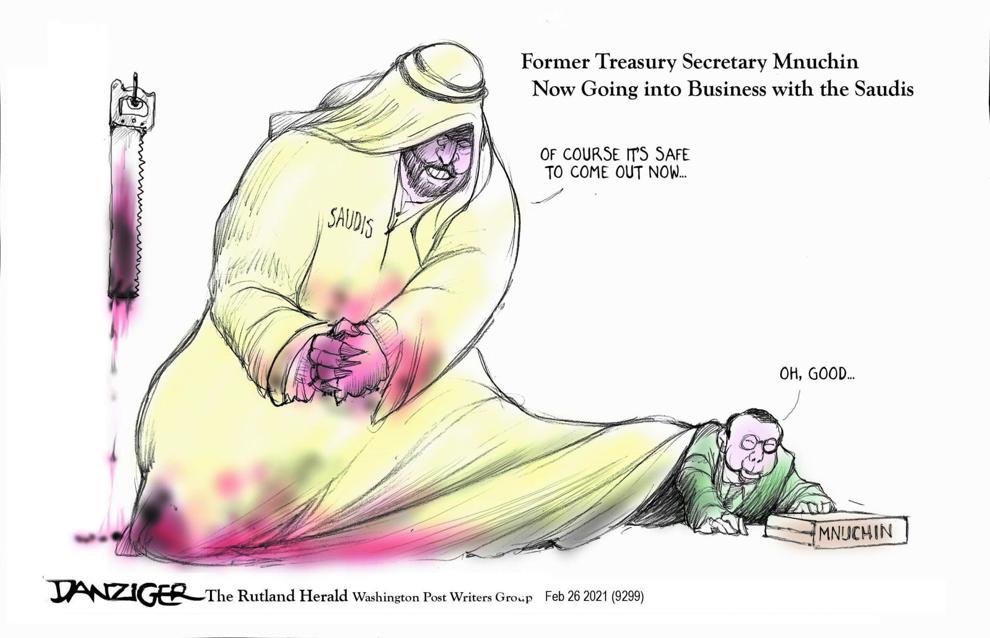 Lisa Benson cartoon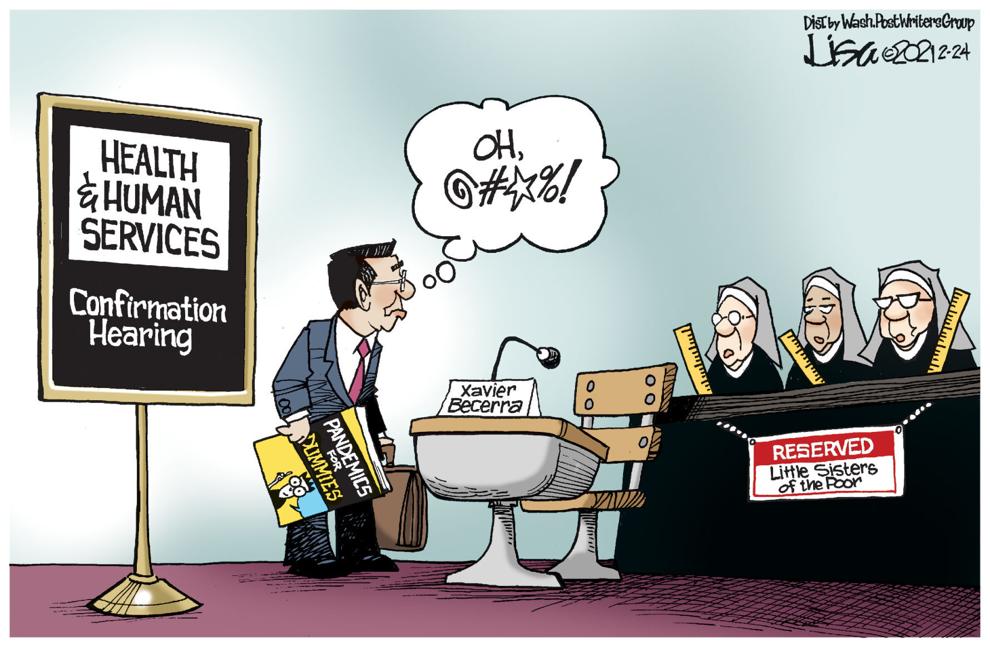 Lisa Benson cartoon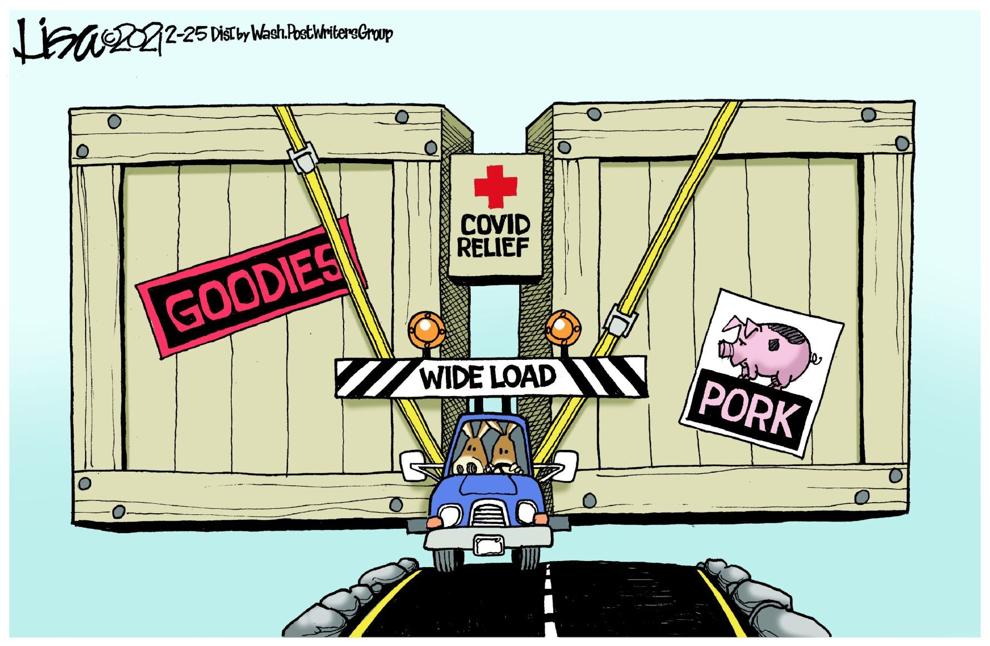 Mike Lester cartoon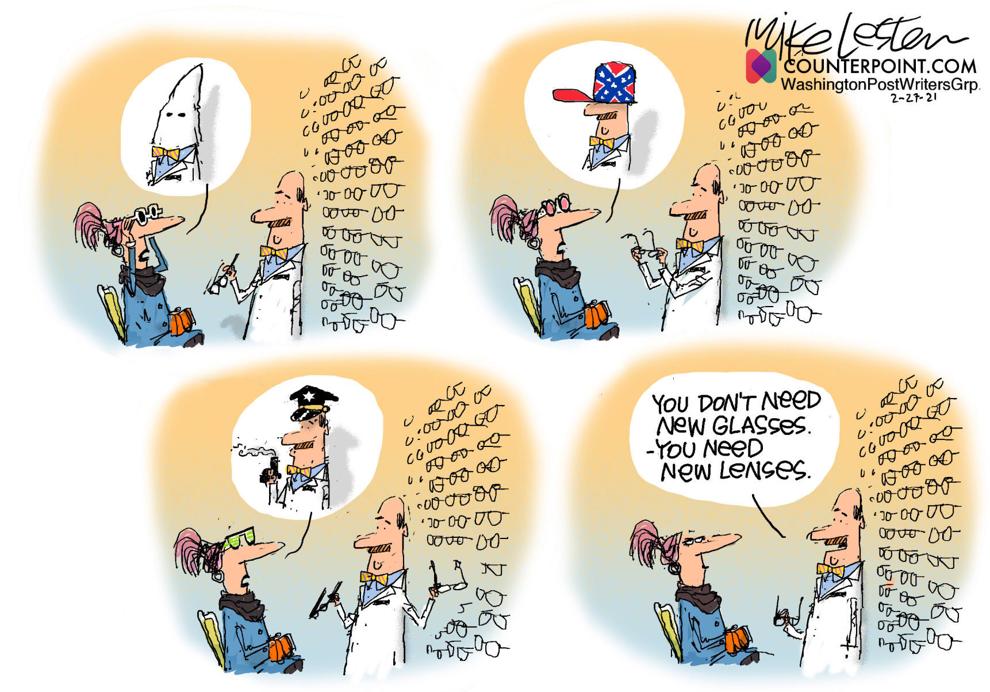 Mike Lester cartoon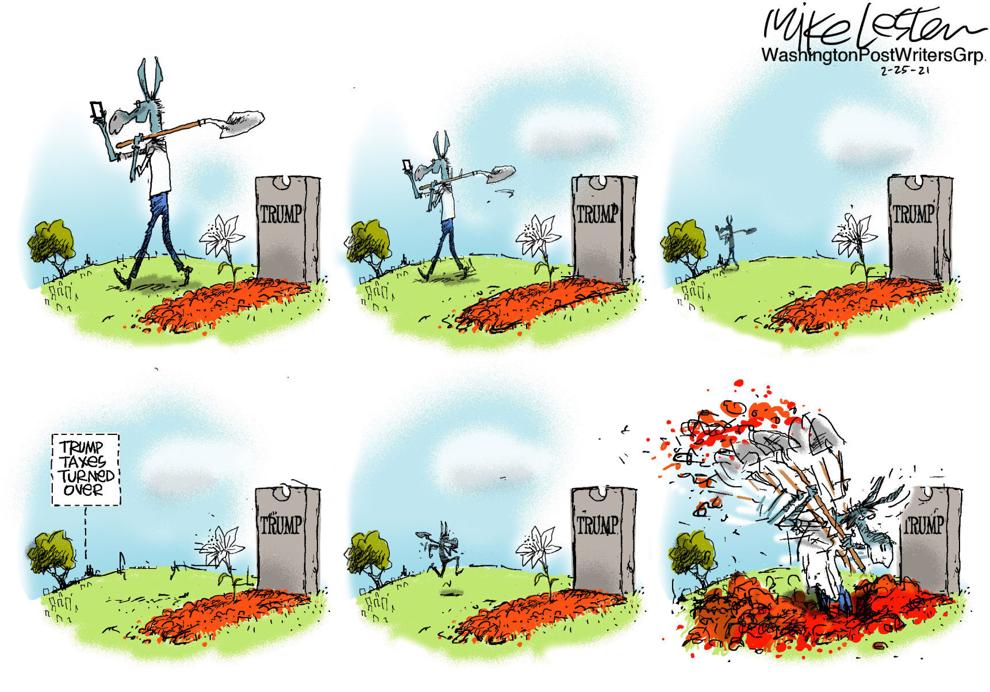 Mike Lester cartoon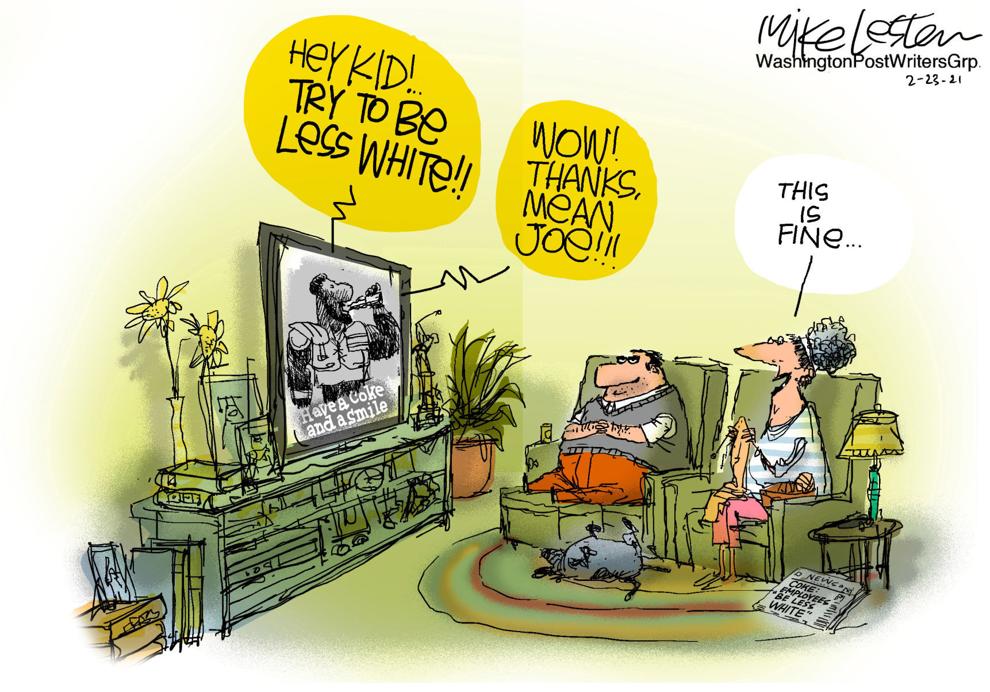 Signe Wilkinson editorial cartoon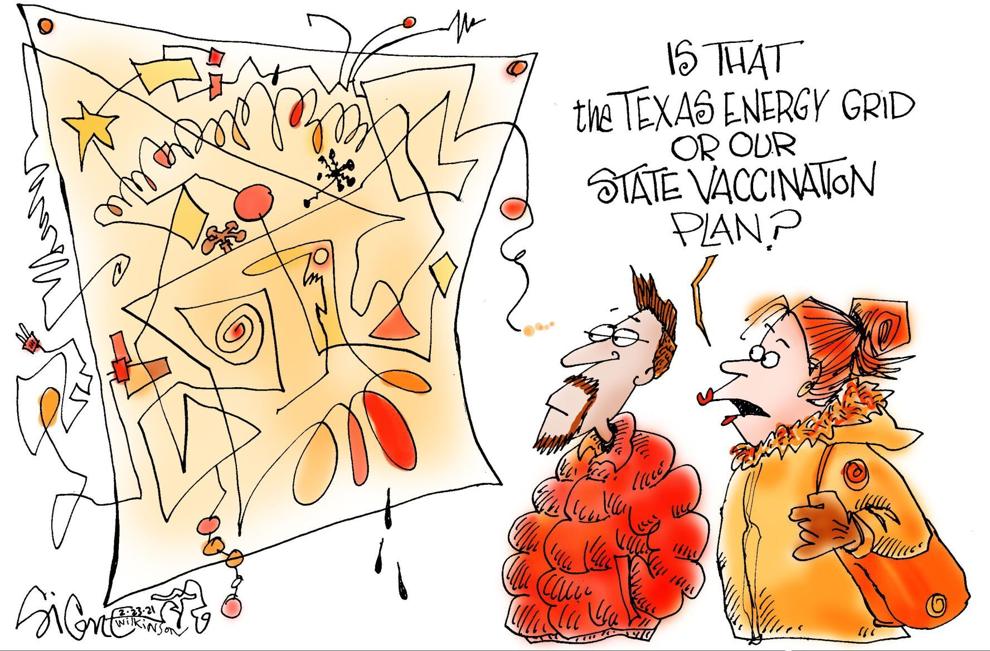 Signe Wilkinson editorial cartoon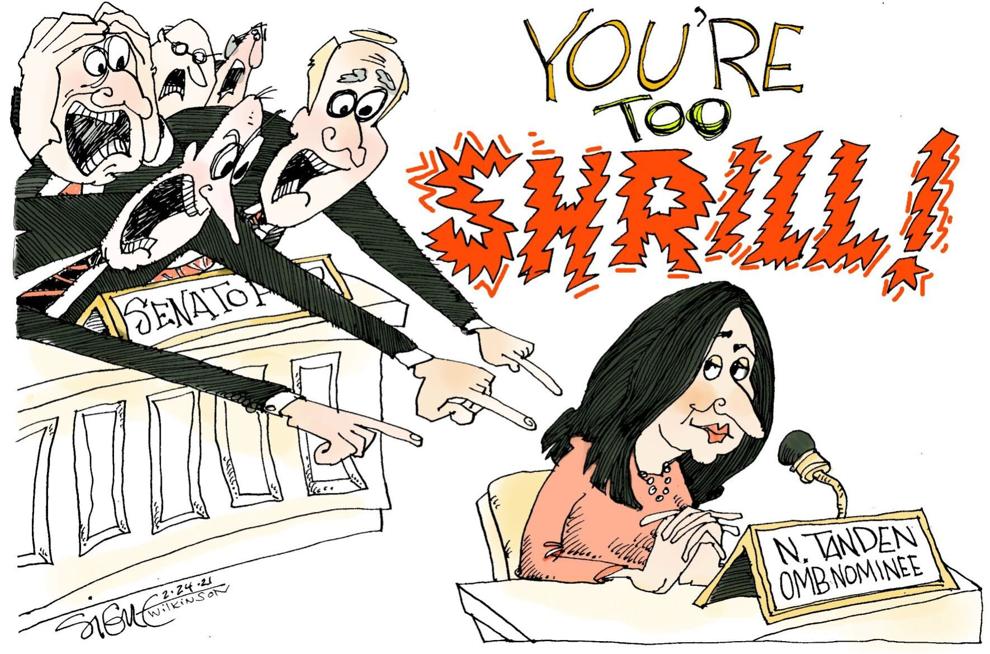 Signe Wilkinson editorial cartoon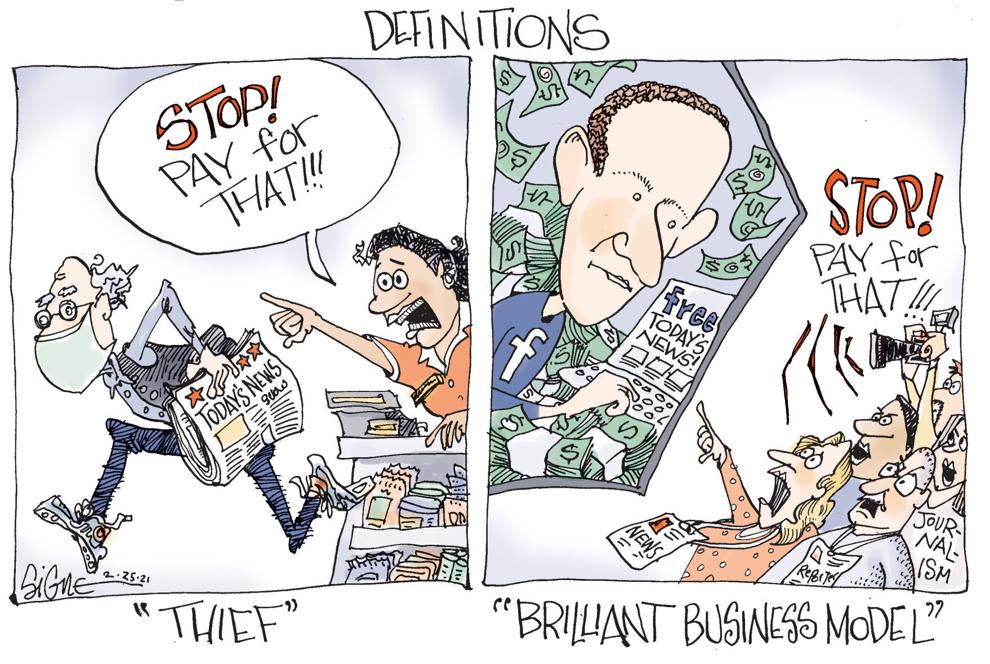 Tim Campbell cartoon
Tim Campbell cartoon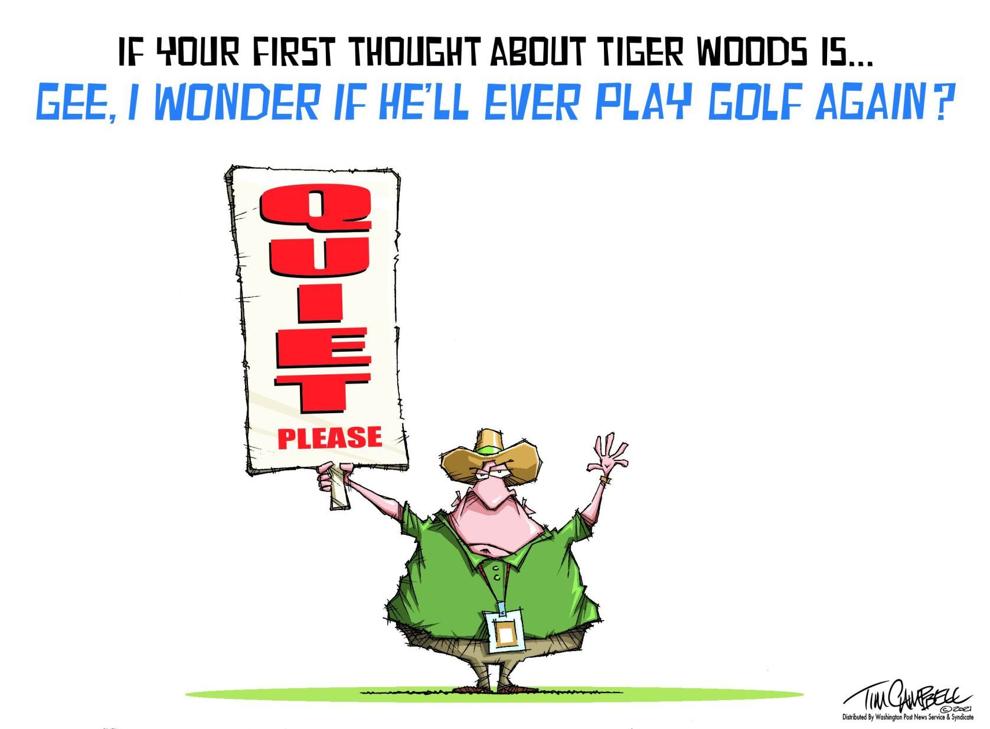 WATCH NOW: MAKE CHEESE-STUFFED MUSHROOMS
Catch up on Napa County's top news stories
Ken Morris has been cooking for comfort for more than 30 years and learning in kitchens from Alaska to Thailand to Italy. He now cooks and writes from his kitchen in Napa. Email macmor@sbcglobal.net.