This New Year I've already had more than one friend say they are cutting out meat for a while. Not sure if it's the pandemic pounds that they have gained that have triggered this or they are paying penance to earn them a better 2021 but I listen to my audience, no matter how few members they are. This week I'll offer a few ideas to make vegetables the star of the show so you're not even aware there is no meat.
Years ago I wrote a story for The Anchorage Daily News about high-end restaurants offering vegetarian options. In those days (the late 1990s) one of the leaders was Charlie Trotter, the prominent Chicago chef and author who passed away in 2013.
He offered a multi-course vegetable menu but he was particular on the terminology: "And I say vegetable, not vegetarian, because I don't really like what that word connotes…I'd rather just celebrate what vegetables can be about more from an aesthetic standpoint than from a political standpoint."
Amen, Charlie. So, we'll focus on onions, rice and tomato sauce in this article and not step into the morass of 'is this vegetarian?' or what is vegan? We're simply looking for good cooking, which happens to be absent of meat.
Adapted from "Regional Italian Vegetarian Cooking" by Paola Gavin
Yes, we did a beautiful lemon risotto in our award-winning Rice article back in May, but rice is a great addition to the non-meat eating diet. Rice is mainly grown in the Po Valley of northern Italy, which runs through the Lombardy region, where the population is concentrated in the Milan area.
4 cups vegetable broth, or chicken stock (If you're not going all-vegetarian, you may need more, depending on the rice.)
1 small onion, finely diced
1 ½ cups Arborio rice (If you have Carnaroli rice on hand, that's even better.)
½ teaspoon chopped whole saffron, soaked in ½ cup of the warm broth
¾ cup freshly grated Parmesan cheese
2 tablespoons heavy cream
Bring the broth to a boil in a pan and keep just below the simmer. Heat the butter in a saucepan and add the onion and cook over moderate heat for about 5 minutes or until the onion is translucent. Stir in the rice and cook for 1 minute so each grain is coated in butter. Add a ladleful of the hot broth. When the liquid is almost evaporated, add another ladleful of broth, repeating until the rice is tender but still firm. This will take about 25 minutes. About 5 minutes before the end of cooking add the saffron-flavored broth, ¼ cup grated Parmesan cheese, a sprinkling of salt (the book also suggests adding one truffle, sliced paper-thin, if you have it). When the rice is cooked (taste a few grains to determine if it's done. If it is undercooked, it will have a chalky center), stir in the heavy cream. Serve at once in heated bowls, with the remaining grated cheese on the side.
Egg Noodles with Sweet Peppers, Peas and Cream
(Fettucine Richea alla Modenese)
Adapted from "Regional Italian Vegetarian Cooking" by Paola Gavin (look for the New Revised Edition)
Italy might be best known for spaghetti and meatballs in the US but when you eat in Italy, you discover a whole world of dishes that don't rely on meat. I enjoyed dipping into "Regional Italian Vegetarian Cooking" since he lists the area of each dish he presents. This is from Emilia-Romagna, nestled between the Alps and the Apennines, and best known for Parmigiano Reggiano, balsamic vinegar from Modena, plus Arborio and Carnaroli rice (wait, we'll get to it in a moment)
4 tablespoons butter 4 ripe plum tomatoes, peeled, seeded and chopped (this time of year you'll get the best quality by opening a can of whole, peeled tomatoes) 1 cup shelled fresh peas (yes, I use frozen peas and don't thaw them) 2 sweet red peppers (you can also purchase a jar of whole fire-roasted peppers and cut two into small dice) Kosher salt 1 pound egg noodles ½ cup heavy cream, heated 1 cup freshly grated Parmesan cheese
If using fresh peppers, roast the peppers under the broiler until the skin is blackened on both sides. Wash under cold water and remove the skins. Cut peppers into small dice.
Heat 2 tablespoons of the butter in a large frying pan. Add the chopped tomatoes and frozen peas and cook over moderate heat for 8 minutes. Add diced peppers into sauce and simmer for 5 minutes. Season with salt.
In the meantime, cook the egg noodles in plenty of salted boiling water, following the package's time for doneness. Drain and transfer to the hot sauce and add remaining butter and toss lightly. Transfer to a warm serving bowl and serve at once, offering grated cheese at the table.
Goat Cheese-stuffed Poblano Peppers with Tomato-Fennel Sauce
This is a Mexican-inspired dish using a technique found in several countries: stuffed peppers. Chiles en nogada, often called Mexico's national dish, is poblano chiles stuffed with minced meat and topped with a walnut-based cream sauce, decorated with pomegranate seeds and parsley, forming the colors of the Mexican flag: green, white and red. This is a simpler dish but still flies the green, white and red colors.
(or use your own, special tomato sauce, but just don't pour something from a can, okay?)
1 large white onion, roughly chopped
4 garlic cloves, roughly chopped
1 28-ounce can crushed tomatoes
½ cup of coarsely chopped fresh cilantro
1 tablespoon or more, vegetable oil
1 medium fennel bulb, quartered, cored and roughly chopped
1 ½ teaspoon or more vegetable oil
8 ounces goat cheese, cut into 8 equal pieces and left to soften on the counter
4 ounces Monterey Jack cheese, grated
½ cup finely sliced fresh cilantro to top the dish (Note the cilantro above, so you only have to cut the bunch once and just divide it between the dishes.)
Make the sauce: Heat the olive oil in a large skillet. Add the chopped onion and fennel and cook over moderately high heat, stirring until lightly browned and tender, around 8 minutes. Add the garlic and sizzle for a moment more, then pour in tomatoes and add salt. Cook until the mixture is completely incorporated and the onion and fennel have broken down some, around 20 minutes. Add the cilantro and stir for a few minutes to incorporate, and then taste the sauce for salt. Let cool, then add batches of the sauce to a blender until completely smooth. If the sauce seems thin, reduce it more in the pan, then let cool.
Make stuffed chilies: Preheat a broiler and adjust the rack to about 6 inches from the heat. Rub each poblano with vegetable oil and arrange on a baking sheet covered with aluminum foil. Broil the chiles, turning frequently until the skin is charred all over. Place the chilies in a bowl and cover with plastic wrap to allow the chilies to completely cool and loosen their skins, about 15 minutes. Carefully peel the blackened skin off the poblanos, then make one slit to open each poblano and remove the seeds and cores. Slide a piece of goat cheese into each chili, then fold the flaps over to enclose the cheese.
Switch the oven to bake at 350°F and pack the stuffed chilies into a 9-inch square baking dish. Pour your tomato-fennel sauce over the top and sides, and top with the Monterey Jack. Bake for about 20 minutes, until heated through and the Monterey Jack has melted. Switch the oven back to broil for a few moments to lightly brown the cheese, if it still looks a bit pale. Serve on warm plates and finish with a sprinkling of cilantro. Yes, you could top with pomegranate seeds, also, but you already have the red from the sauce.
Grilled Bananas with Yogurt
Sizzling bananas on a hot la plancha, a cast iron griddle, is a favorite recipe in tropical Mexico. You could just top with sweetened whipped cream but this is a more healthy version.
½ teaspoon vanilla extract
1 tablespoon light brown sugar
2 large, firm bananas, sliced on a sharp angle into ½ inch pieces
2 tablespoons unsalted butter, melted
½ teaspoon or more cinnamon
Fresh mint sprigs, roughly diced, for garnish
Heat a large cast-iron skillet (or a nonstick skillet). In a small bowl, stir together the yogurt, vanilla and brown sugar until completely incorporated. In a medium bowl, sprinkle the banana slices with the melted butter and toss with the cinnamon, adding more to ensure every piece is touched by the spice but not completely covered.
Grill the bananas over moderately high heat, turning occasionally, until golden. Transfer the bananas to individual plates, spoon the yogurt on top and garnish with mint.
You're right, you could add different colored fruits, like blackberries, to bump up the healthiness of the dish even more.
WATCH NOW: WHAT COMFORT FOOD IS ENJOYED AROUND THE WORLD?
CHECK OUT THE WEEK IN CARTOONS
Signe Wilkinson cartoon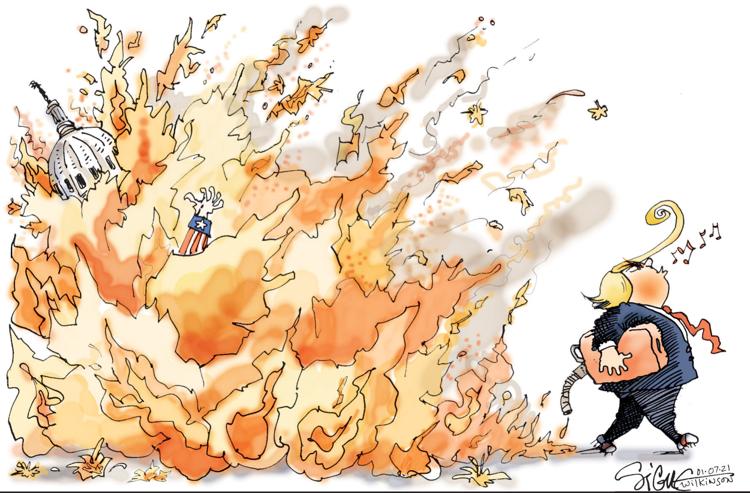 Tim Campbell Editorial Cartoons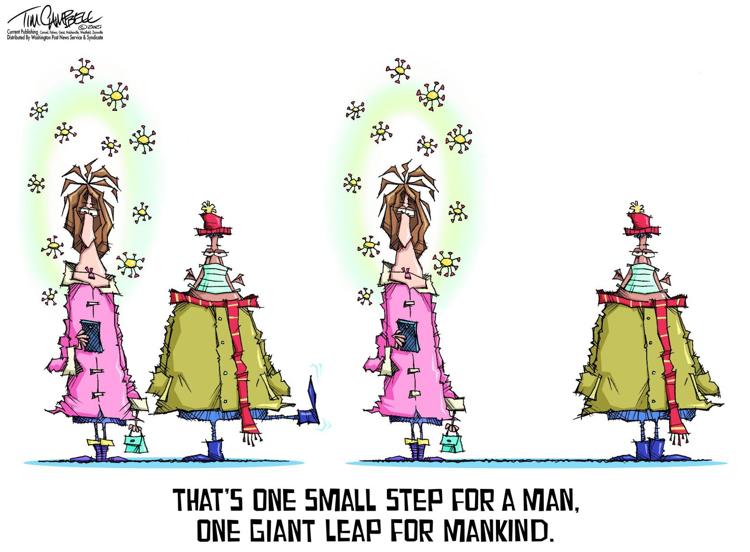 Tim Campbell Editorial Cartoons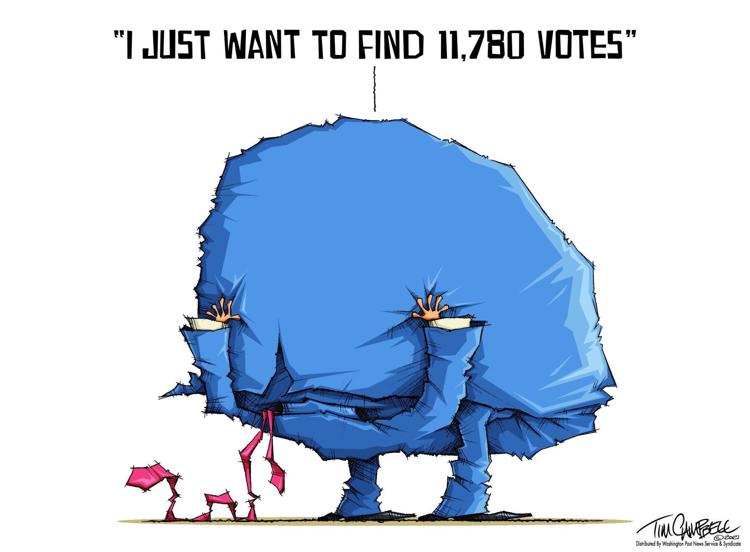 Tim Campbell Editorial Cartoons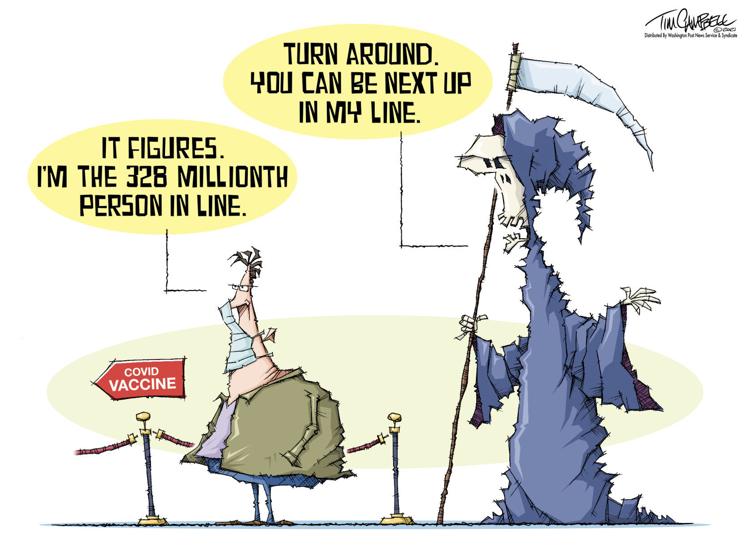 Signe Wilkinson cartoon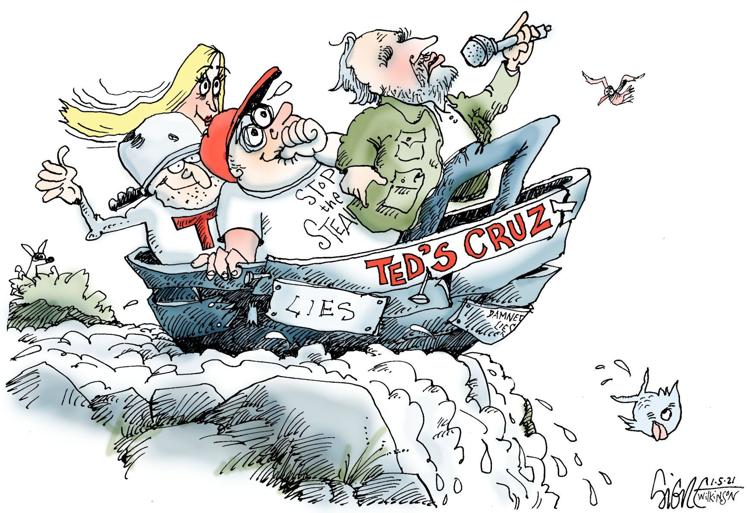 Signe Wilkinson cartoon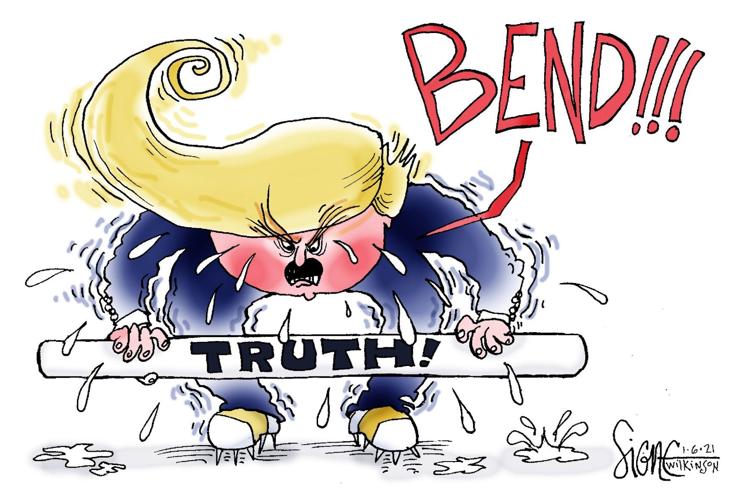 Mike Lester cartoon
Mike Lester cartoon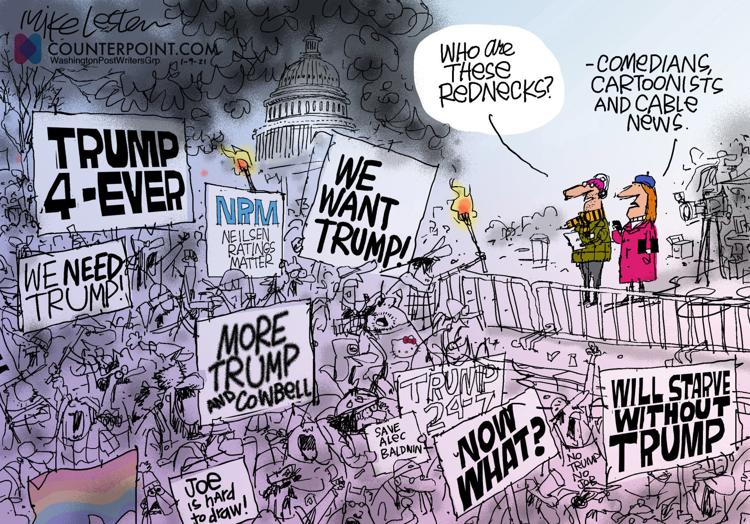 Lisa Benson cartoon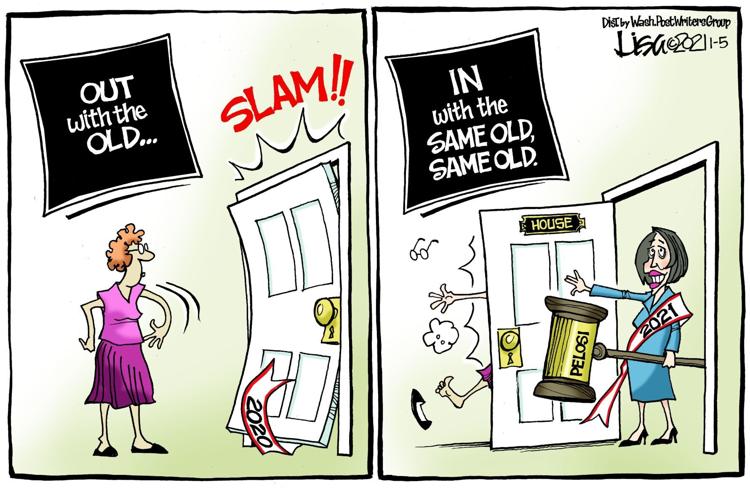 Lisa Benson cartoon
Lisa Benson cartoon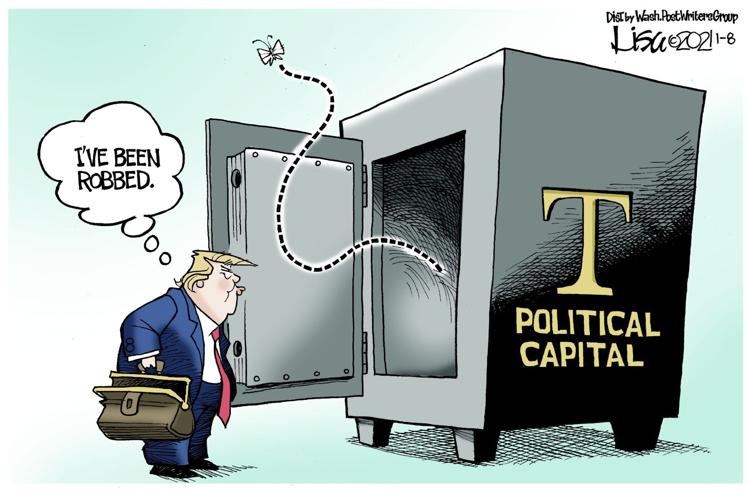 Jeff Danziger cartoon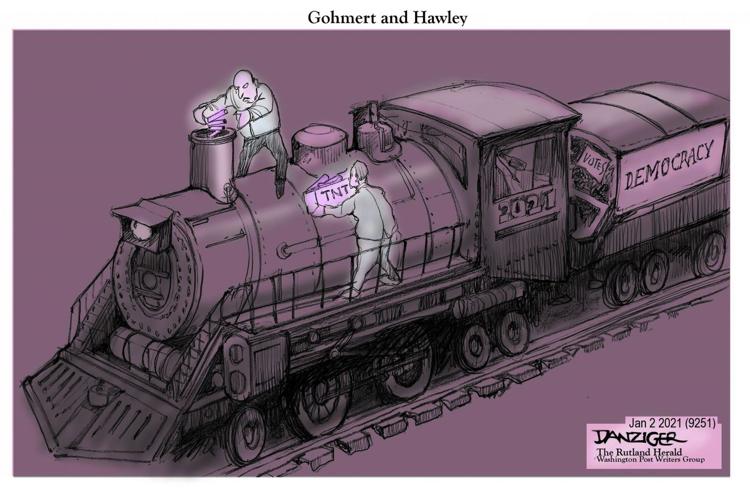 Jeff Danziger cartoon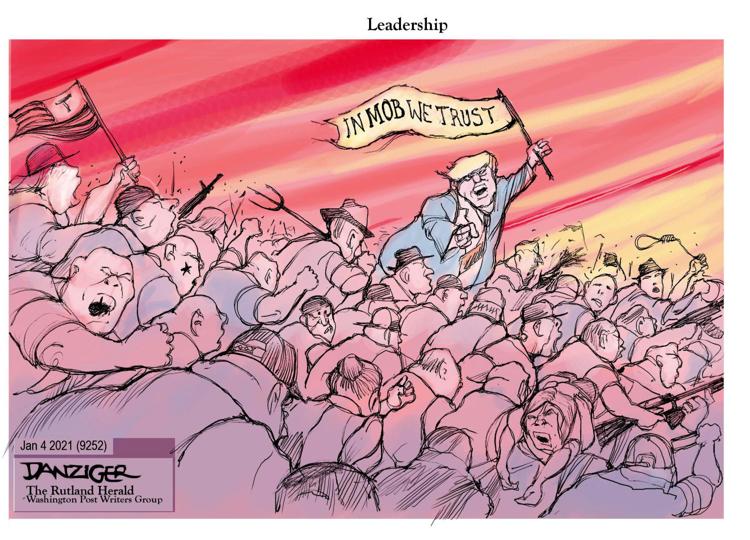 Jeff Danziger cartoon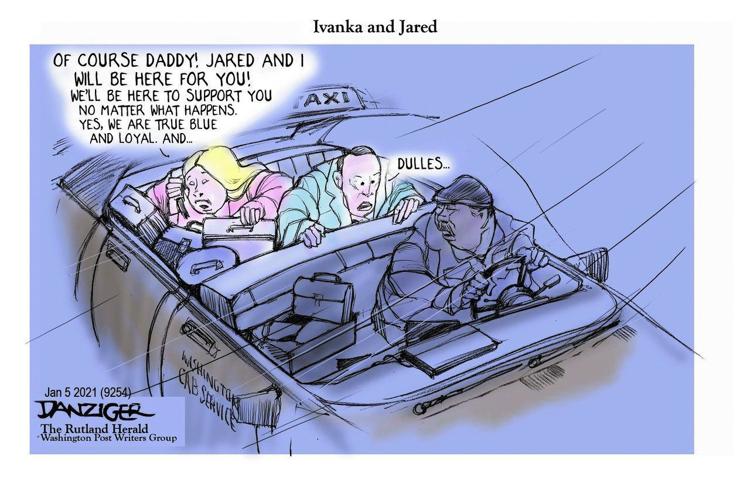 Jeff Danziger cartoon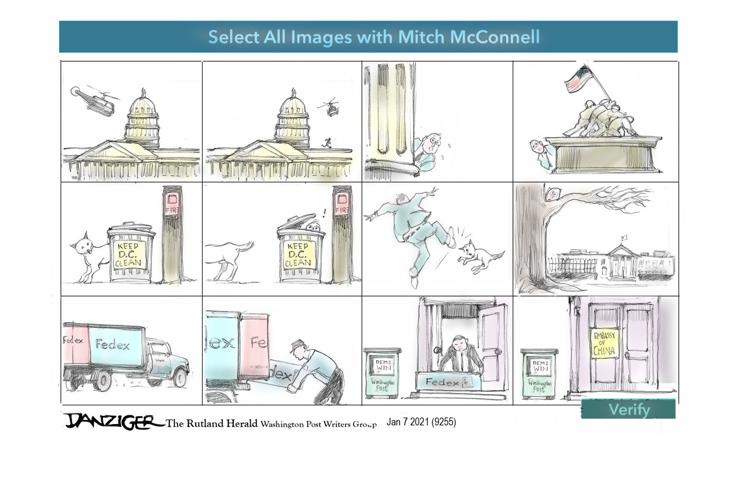 Jeff Danziger cartoon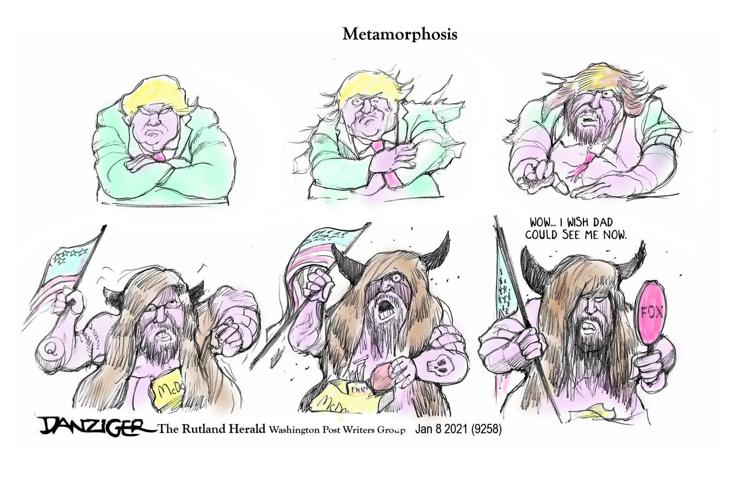 Jeff Danziger cartoon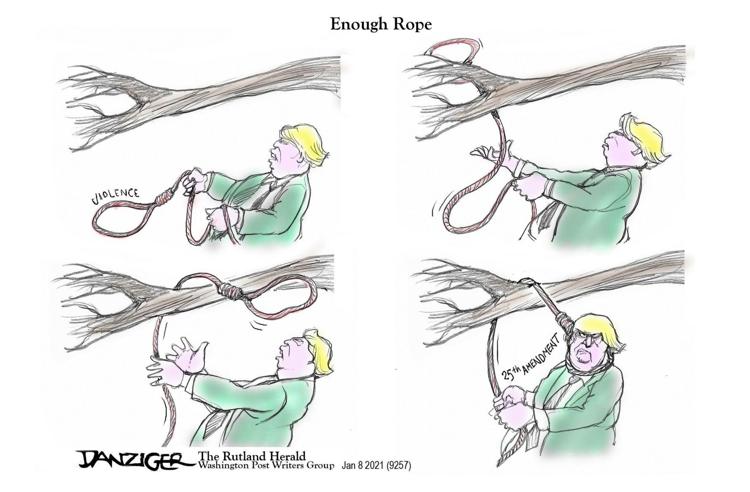 Jack Ohman, editorial cartoon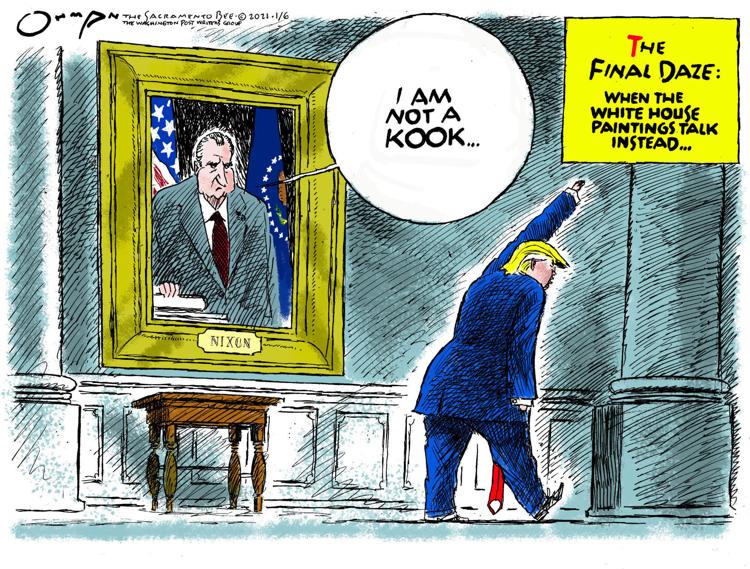 Jack Ohman, editorial cartoon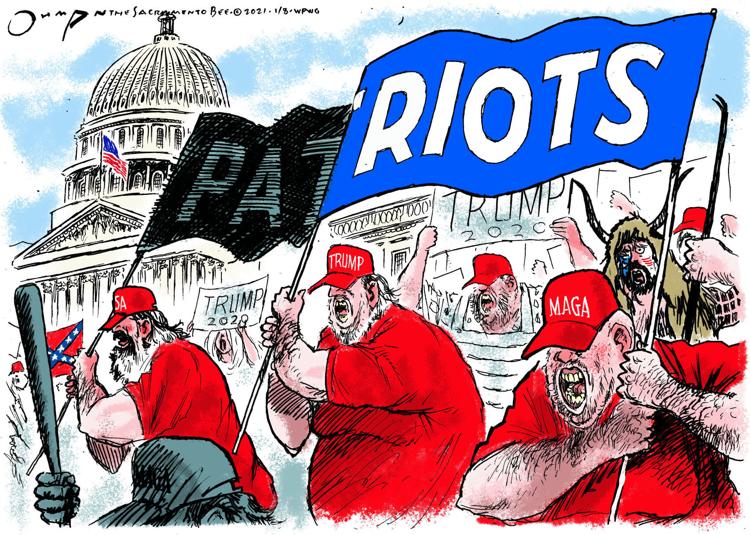 Jack Ohman editorial cartoon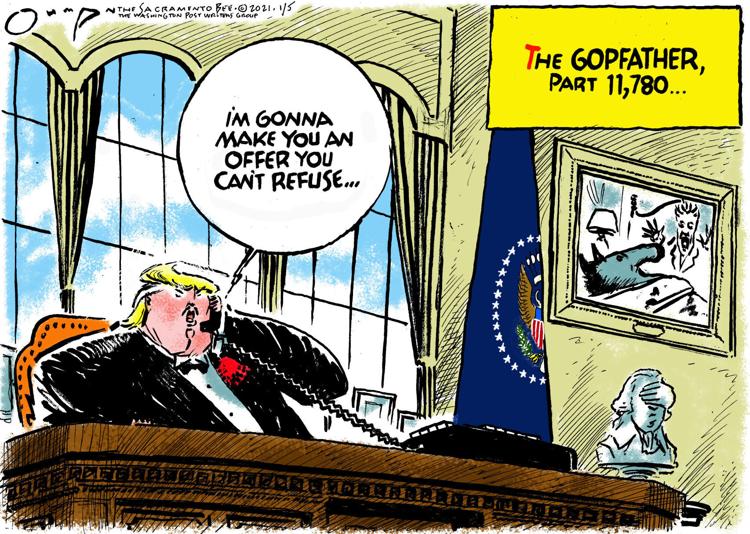 Jack Ohman editorial cartoon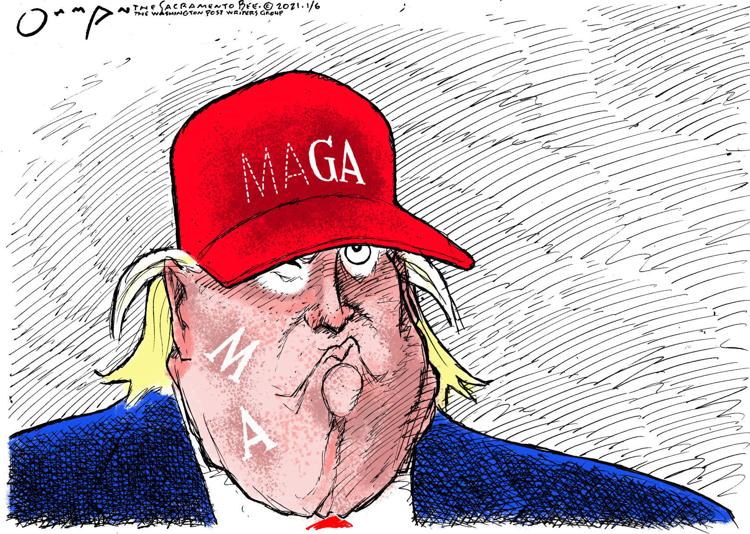 Jack Ohman editorial cartoon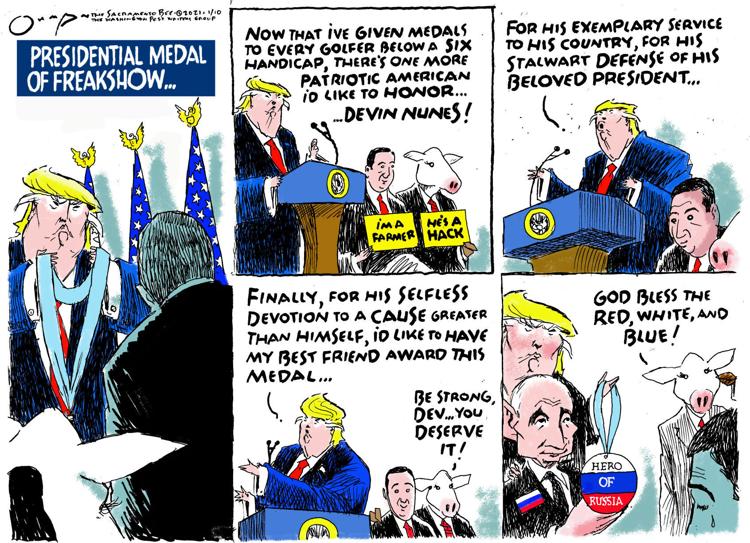 Jack Ohman editorial cartoon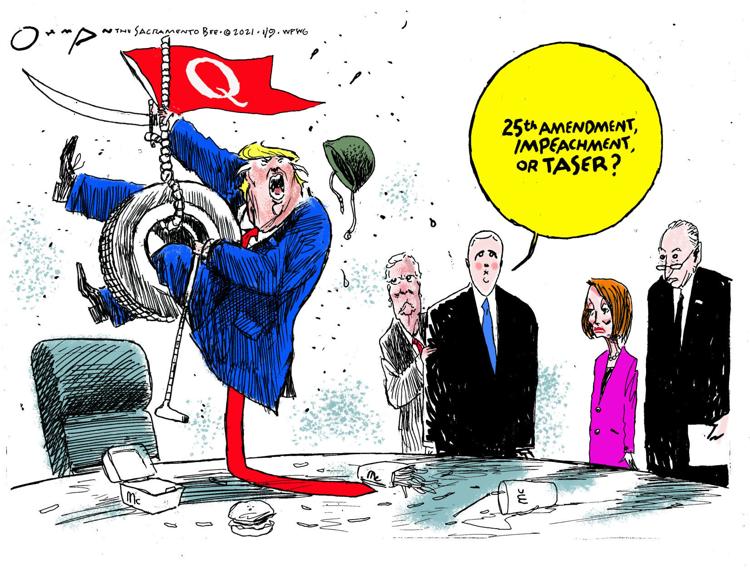 Clay Bennett cartoon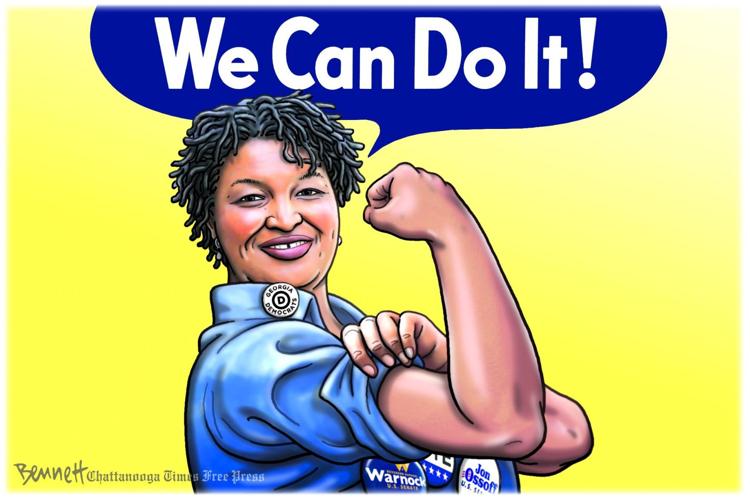 Clay Bennett cartoon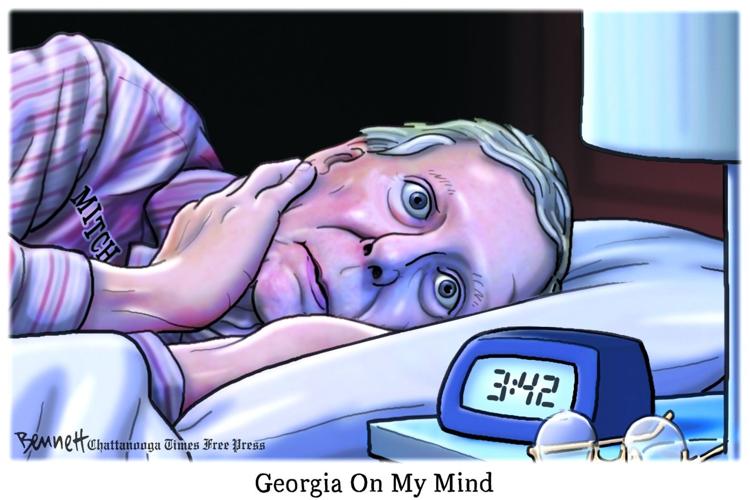 Clay Bennett cartoon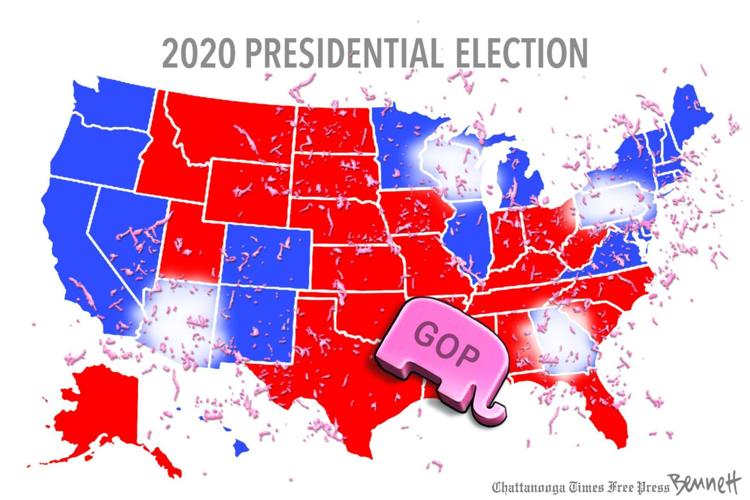 Clay Bennett cartoon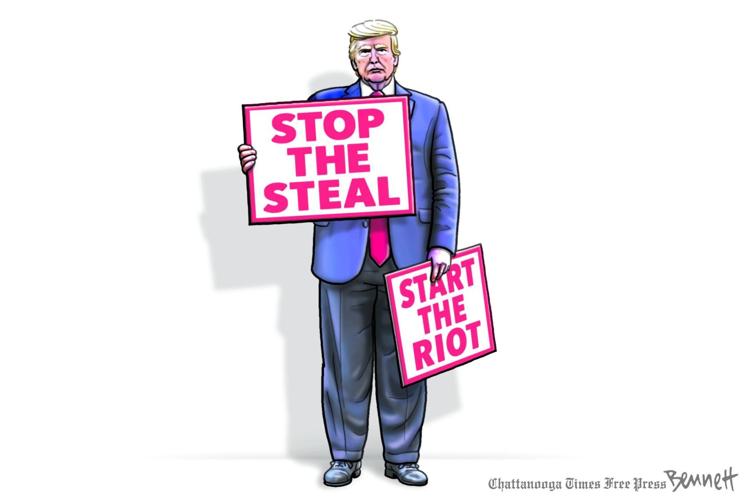 Clay Bennett cartoon
Clay Bennett cartoon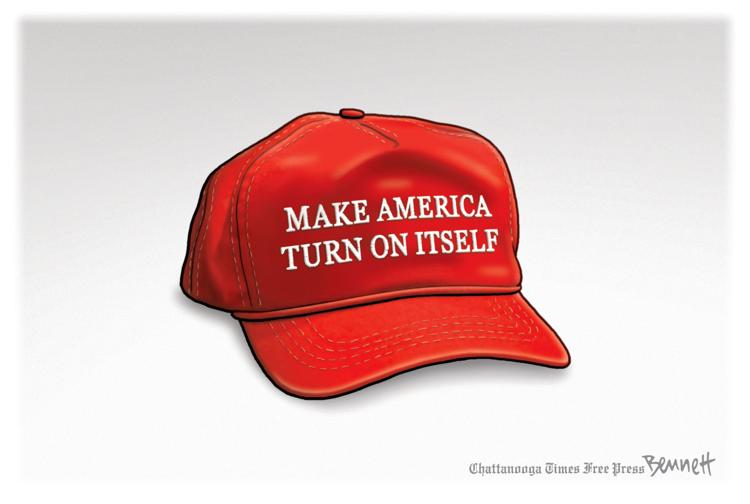 Signe Wilkinson cartoon