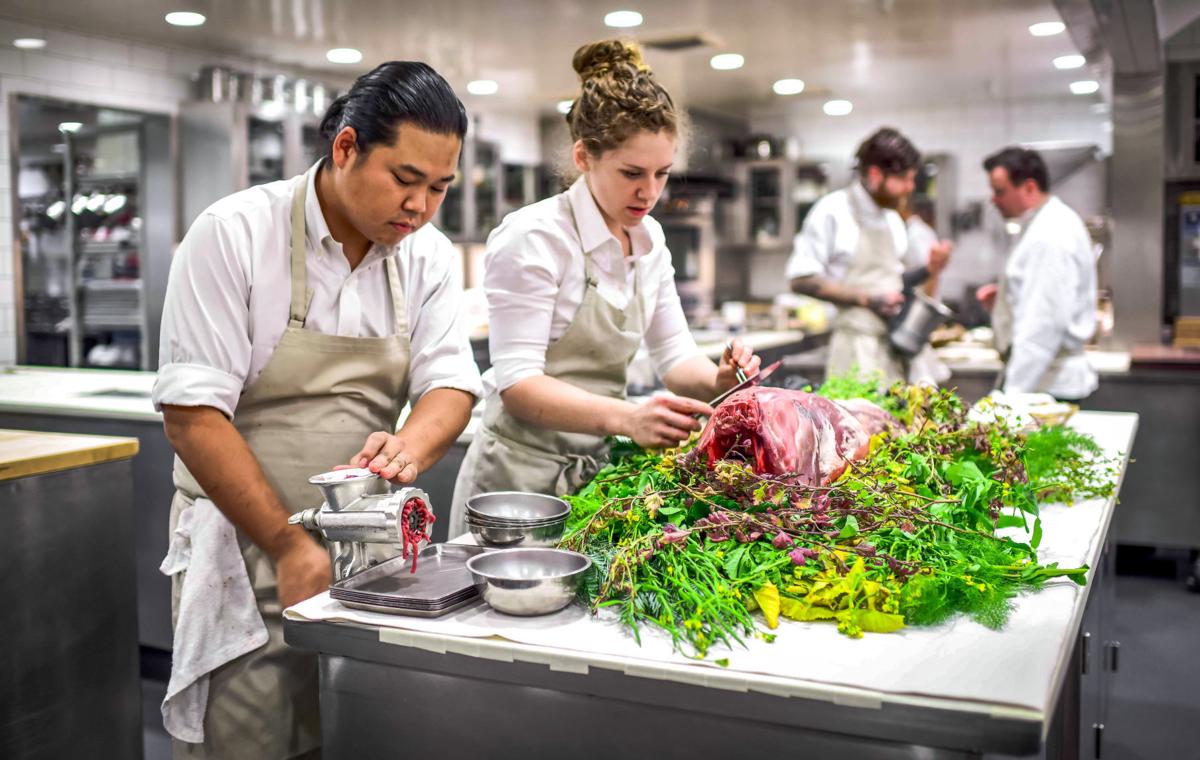 Join Chef Christopher Kostow and The Restaurant at Meadowood team this December for The Twelve Days of Christmas, an annual 12-day charitable celebration that invites chefs from around the world to cook at Meadowood.
Each night's menu will reflect the style of the visiting chef's cuisine.
This year's celebration benefits Saint Helena Preschool for All, Inc., a local non-profit organization providing scholarships to young children.
The Restaurant at Meadowood will donate $2,000 in honor of each participating guest chef, plus 10 percent of every dinner ticket sold. In the spirit of the holiday season, The Restaurant invites guests to bring unwrapped toys to the event each evening. The Restaurant team will then deliver your kind gifts to children in need throughout the Napa Valley.
Make your Twelve Days of Christmas dinner reservation, by calling (877) 425-4052.
Day 1—Friday, Dec. 6: Gabriela Camara—Contramar, Mexico City
Day 2—Saturday, Dec. 7: John Shields—Smyth, Chicago
Day 3—Tuesday, Dec. 10: Daniel Calvert—Belon, Hong Kong
Day 4—Wednesday, Dec. 11: Jose Avillez—Belcanto, Lisbon
Day 5—Thursday, Dec. 12: Junghyun Park—Atomix, New York
Day 6—Friday, Dec. 13: Jeremy Chan & Iré Hassan-Odukale—Ikoyi, London
Day 7—Saturday, Dec. 14: Nicolai Norregaard—Kadeau, Copenhagen
Day 8—Tuesday, Dec. 17: Brady Williams—Canlis, Seattle
Day 9—Wednesday, Dec. 18: Jeremy Charles—Raymonds, Newfoundland
Day 10—Thursday, Dec. 19: Malcolm Lee—Candlenut, Singapore
Day 11—Friday, Dec. 20: Val M. Cantu—Californios, San Francisco
Day 12—Saturday, Dec. 21, Christopher Kostow—The Restaurant at Meadowood
Satisfy your cravings
With our weekly newsletter packed with the latest in everything food.