"This is my go-to biscuit recipe because they make a great accompaniment to any soup, salad or pasta, and I love to use them for biscuits and gravy. Plus, there is plenty of opportunity to do things ahead of time; the mushrooms and garlic can be sautéed and refrigerated up to four days in advance."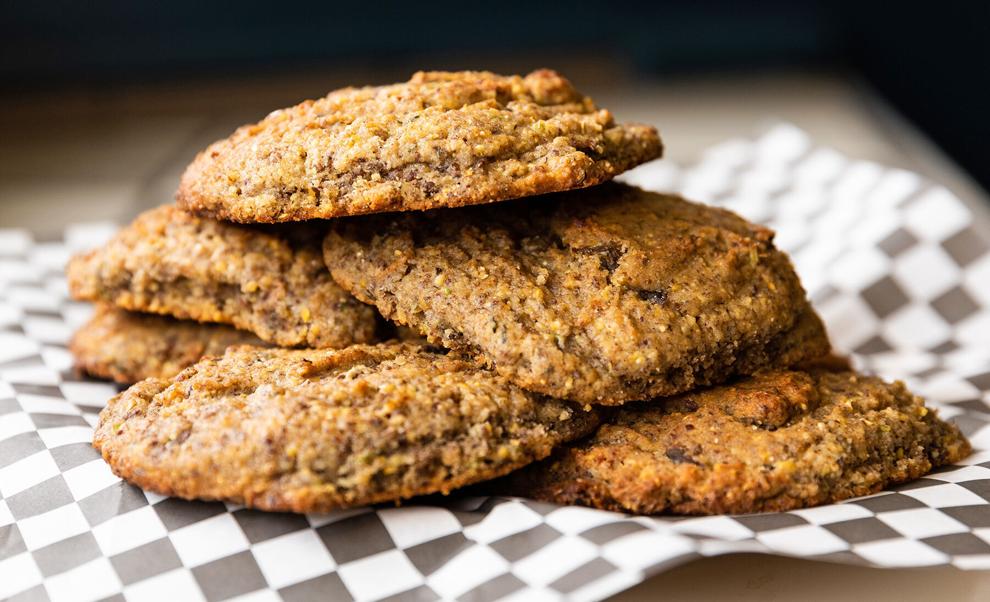 "This recipe performs better when you make the batter the day before and let it chill in the fridge overnight," Anderson says. "With gluten-free baking, the leavening agents have time to interact with the other ingredients, which produces a fluffier crumb."
He also likes to get creative with the herbs. Anderson adds, "If the biscuits are being served with a tomato-based dish, then oregano and basil may better suit the meal's flavor profile. Or, have some fresh rosemary you want to showcase? Use it! Once you have the base of this recipe down, you can explore the full spectrum of sweet, savory, fruit, vegetable — whatever your heart, mind and tastebuds can imagine!"
---
Do-Ahead Gluten-Free Mushroom & Herb Drop Biscuits
2 tsp dried parsley
2 tsp dried thyme
2 tsp freshly ground black pepper
2 cups plant-based milk, such as soy, almond, coconut or oat milk
2 Tbsp apple cider vinegar
1 Tbsp plus ½ cup extra virgin olive oil, divided
8 oz assorted fresh mushrooms, such as cremini (baby bella), portabella, beech and/or shiitake (stems discarded), coarsely chopped
3 garlic cloves, chopped
½ cup very cold plant-based salted butter or margarine (1 stick), cut into small pieces
In large bowl, prepare Gluten-Free Flour Blend. Stir in parsley, thyme and pepper; set aside. In 2-cup liquid measuring cup, add milk and vinegar; set aside for about 10 minutes.
Meanwhile, in 12-inch skillet, heat 1 tablespoon oil over medium heat. Add mushrooms and cook 5 to 6 minutes or until mushrooms begin to release their liquid, stirring occasionally. Add garlic and cook 1 minute, stirring. Transfer mushrooms to bowl to cool.
Add butter to flour mixture. With pastry blender or two knives used scissors-fashion, cut butter into flour mixture until pea-sized pieces form. With spatula, stir in mushroom mixture. Make a well in center of flour mixture, then pour milk mixture into well; add remaining ½ cup oil and stir gently into milk mixture. Stir milk mixture into flour mixture, slowly drawing in flour until well-combined. Cover and refrigerate at least 6 hours or up to overnight.
Preheat oven to 400°F. Line two large cookie sheets with parchment paper, or lightly grease with oil. Drop dough evenly into 24 mounds, about ¼-cup each, onto cookie sheets. Bake 25 minutes, rotating once halfway through baking. Bake 5 minutes longer for a crispier crust. Serve biscuits warm, or transfer to wire rack to cool completely.