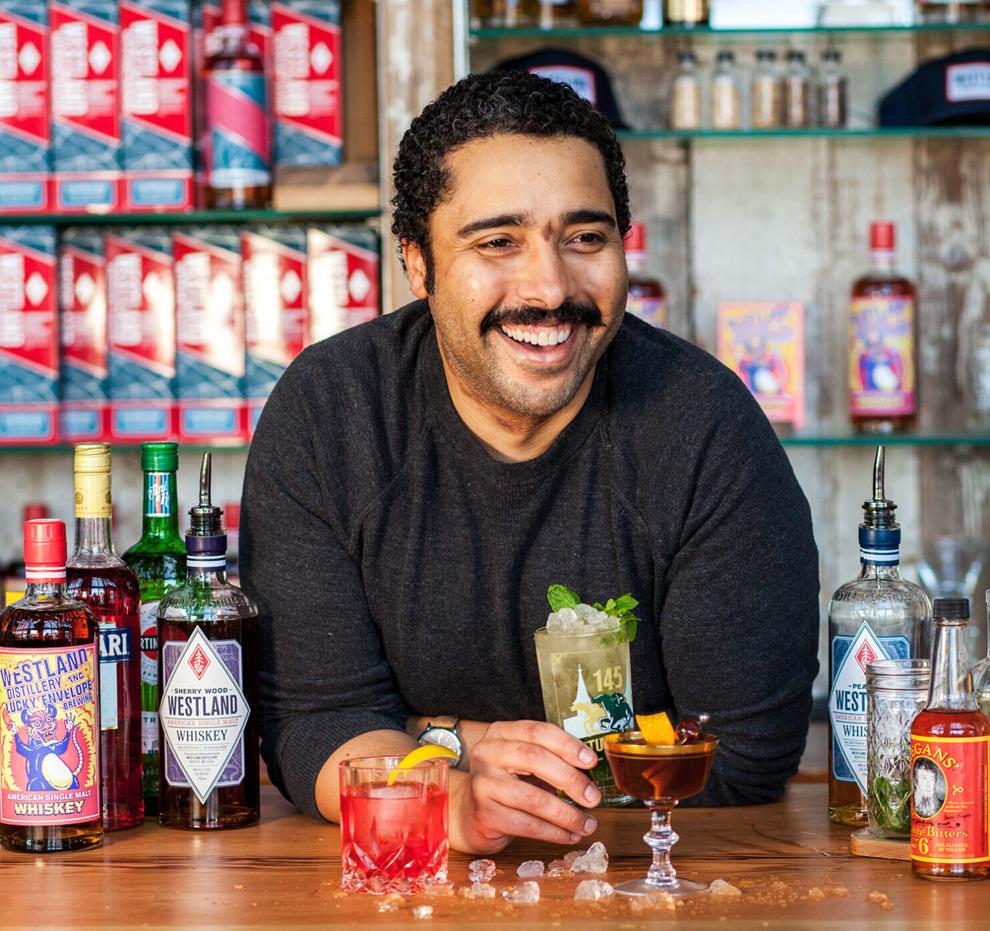 Seattle-based Myles Burroughs knows whiskey. The former beverage director for the Derschang Group with years of experience behind the bar, Burroughs' current venture as owner of Bevy Co. seeks to revolutionize in-home cocktailing with his nitrogen-based cocktail draft system. Burroughs has an affinity for the classics, especially when they're made with quality whiskey. He enjoys paying attention to every detail required to create a balanced and smooth cocktail, down to best sugar for the job.
"Not to get granular, but the type of sugar you use can make all the difference in the cocktail. Sugar allows the other ingredients to shine and makes the drink more memorable," says Burroughs. "Cane sugar adds nothing but sweet, but rich, dark demerara sugar adds molasses flavor and depth of character that play off the notes of the drink, complement it, make it rounder and pull all the ingredients together."
Burroughs enjoys experimenting with sugar substitutes such as a teaspoon or so of jam or marmalade in a whiskey sour. "Just remember," he says, "like salt and spice, if you're unsure how much to add, start with less. You can always add more but you can never take the sweet away."
Burroughs likes to keep various simple syrups on hand to streamline the process. He suggests dissolving 1 cup of your desired sugar into 1 cup of warm water to yield about 1½ cups of simple syrup. Then stir in 1½ ounces of alcohol. (You want to add 1 ounce of alcohol per 1 cup simple syrup.) Add whiskey if you know you'll be using the syrup for bourbon cocktails, or flavorless vodka for a neutral option. Simple syrup keeps in an airtight container in the refrigerator up to one month.
In connection with our Westland Distillery feature where we dive into the art of locally-sourced craft whiskey, Burroughs offers a few of his favorite whiskey classics below.
---
Stirred
Seattle-based bartender Myles Burroughs shares his Manhattan recipe where stir-time counts.
This three-ingredient whiskey cocktail should be stirred in a crystal glass or Mason jar to keep things cold as ice.
---
Shaken
A go-to whiskey cocktail recipe from Seattle-based bartender Myles Burroughs. Pro tip: Try with jam & a pinch of salt.
---
Build-in-glass 
Gently pressing mint leaves ensures no bitter flavors develop in this whiskey cocktail recipe.