We've all been there, standing in front of a pile of pumpkins trying to figure out how to pick the best one. Kelly Schultz, the owner of The Great Pumpkin Farm northeast of Buffalo, New York, has grown many pumpkins since he started in 1996.
"Picking pumpkins is very simple," he says, "It's growing them that's hard." Here's a guide for picking pumpkins for cooking and decorating with help from Schultz, our resident pumpkin expert.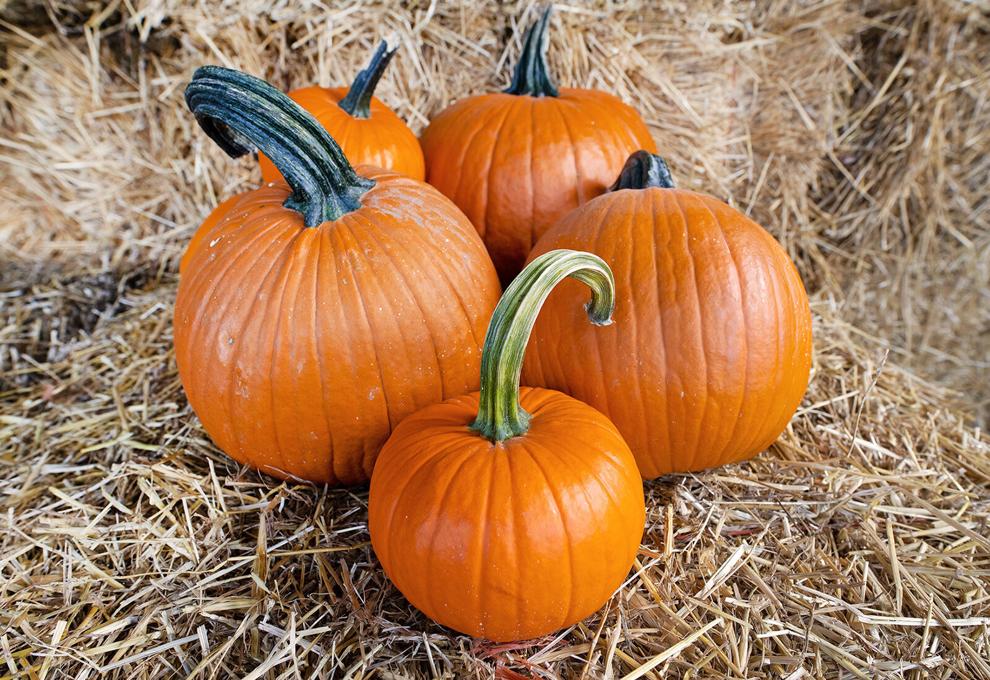 ---
Picking for decor
Schultz's most important tip for pumpkin picking, whether for culinary or decorative purposes, is to make sure that the pumpkin is attached to a healthy stem. Powdery mildew is a fungus that flourishes in pumpkin fields, and if the pumpkins are infected, they develop very soft stems. A soft-stemmed pumpkin won't last the season and its flavor will sour. Stems should be deep green at picking time. When sifting through a bin of pumpkins, never pick them up from their stem to prevent it from snapping off.
At many farms, proprietors will often cut the pumpkins and gourds from their stems in advance for easy shopping. Schultz suggests, "If a stem hasn't been clipped by the grower, be very careful you're breaking off the pumpkin leaving a portion of the stem from its vine rather than pulling the stem off the pumpkin."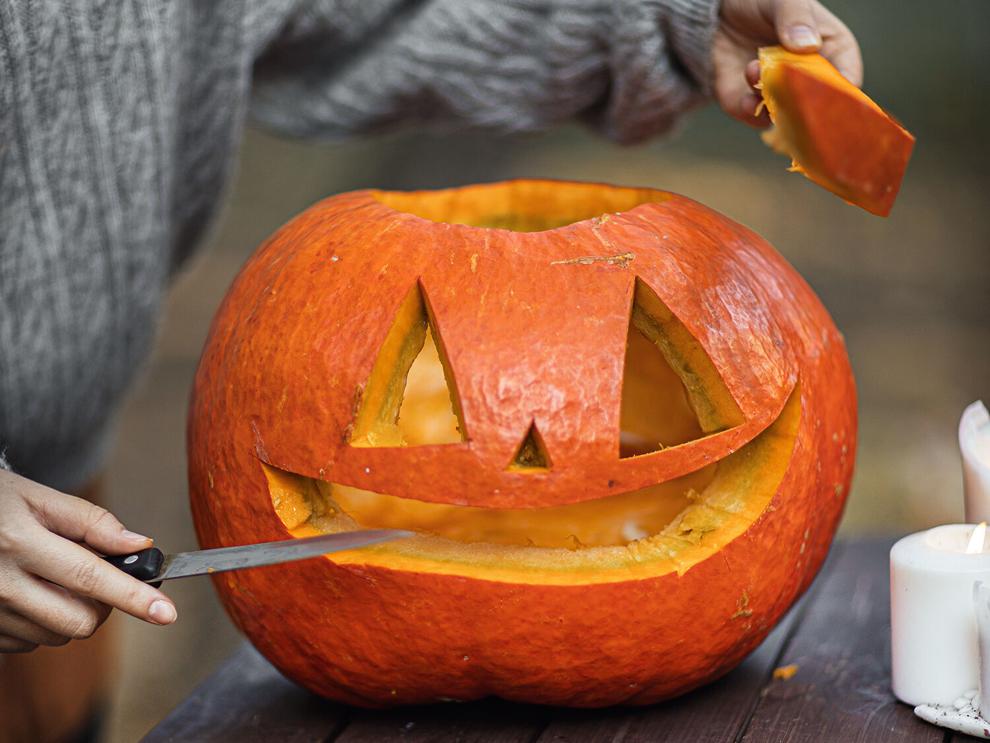 Schultz adds, "People are always looking for perfection." This usually means a deep orange color and uniform shape. However, in recent years he says pumpkin seekers have been favoring green pumpkins, ones that simply have yet to ripen and mature, "just like a green banana," says Schultz. He finds that pumpkins with interesting textures and coloration have also become popular.  
If purchasing a pumpkin for carving, set it on a flat surface to ensure the bottom is steady for displaying. It helps to keep in mind the decoration or design in advance to determine whether an elongated or round shape fits the "personality" of face you intend to carve.
---
Picking for a meal
For a pumpkin that could be in your next pie or curry, make sure to pick out a healthy-looking, firm and dense one with no soft spots. The deep green stem should be intact and the correct color should be developed for its variety.
In pie pumpkins, this will be a deep orange. To prevent rot, store all varieties in a cool, dry place until you're ready to use.  
---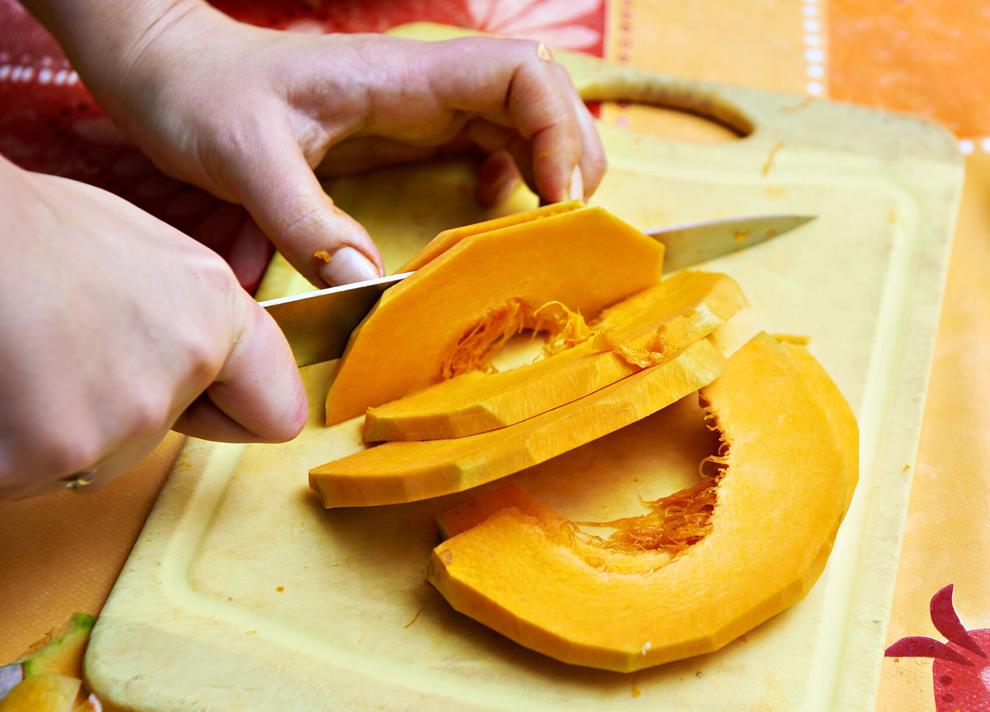 ---
How to prep
When you're ready to start cooking, you'll need a sharp, heavy knife. Pumpkin skin is usually hard and thick, so using sharp tools helps to safely prep them. A heavy knife will make slicing the pumpkin's tough outer layer a slightly easier task.
To remove the skin, cut off the stem and a thin layer from both the stem and blossom ends to create flat surfaces and expose the flesh. Run the knife between the skin and flesh to remove the outer layer.
Cut the pumpkin in half and use a large spoon with a good edge to scrape out the seeds and fiber. After the seeds are removed, continue to break down the pumpkin into smaller sections to make cutting more manageable. Master these steps and your next pumpkin dish should shape up in no time.