Olive oil, a cooking necessity found in pantries the world over, has long been known as a helpful cooking aid, a flavorful ingredient boost and a staple of a healthy Mediterranean diet. Used for cooking and seasoning, this liquid gold is extracted when olives are pressed.
But how long does it keep, and should you buy virgin or extra virgin? Below, we answer your questions about this golden fat.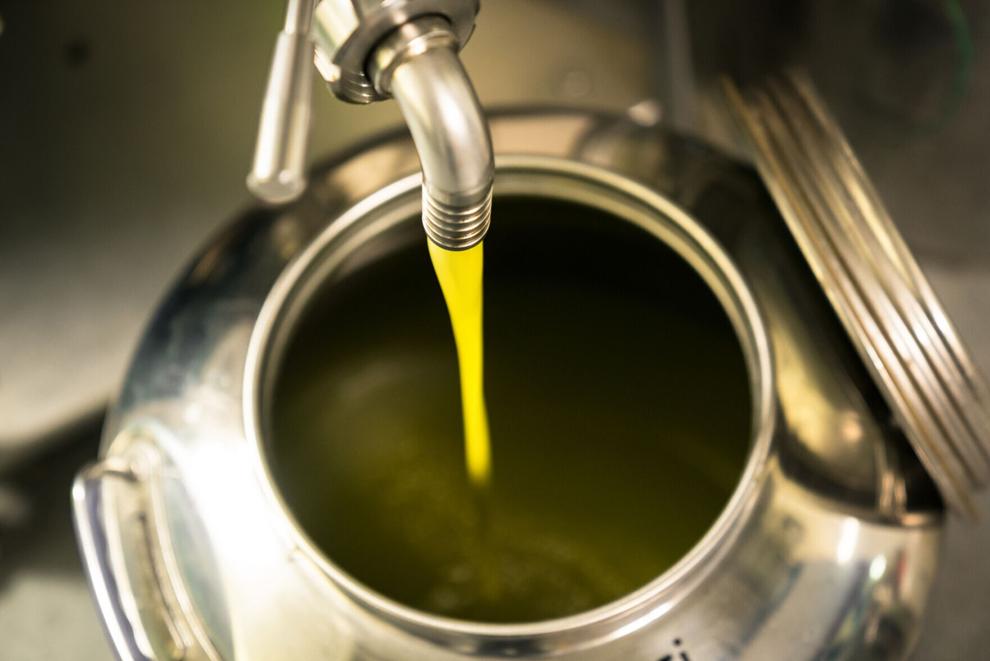 ---
What is the difference between virgin and extra-virgin olive oil?
Extra-virgin olive oil is cold-pressed and has not been exposed to heat or chemical processing. It is "racked," which means that once the oil is separated from the water and flesh of an olive, it is poured into stainless-steel tanks and naturally settles. Gravity causes particles that were suspended in the oil during milling to sink to the bottom. The sediment is pulled off of the bottom of the tanks.
Filtration is a different process than racking. Oil is squeezed through thick cotton to trap tiny particles of olive fruit. Many chefs today prefer unfiltered olive oil. Extra-virgin olive oil is considered to have greater health benefits as it contains more polyphenols and fatty acids.
Virgin, or sometimes called "pure" or "regular" olive oil, is the second highest-quality olive oil. It is usually a blend of cold-pressed oils that have been refined through heat and chemical processing.
---
What does it mean when olive oil is cold-pressed?
Simply stated, cold-pressed means to not overheat. There is a lot of water content in an olive. Some warmth is needed to separate the oil from the water.
With cold-pressing, heat is limited to 96-100 degrees. Higher temperatures will degrade the oil as it is being pressed.
---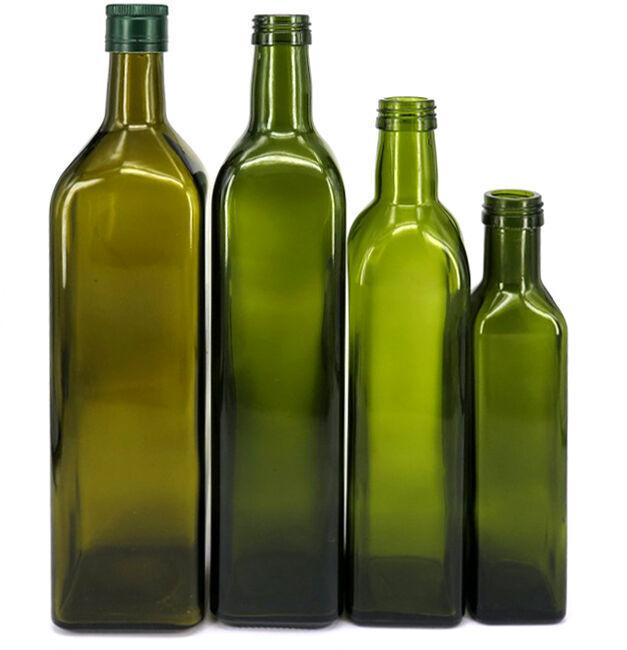 Why is olive oil sold in dark bottles?
Heavier, dark glass protects against oxidation that can be caused by sunlight, heat and oxygen. All of these conditions reduce the shelf life of a true olive oil.
---
How long does olive oil keep?
The worldwide standard for olive oil's shelf life is three years from harvest date. The fresher the oil, the higher the polyphenols and fatty acids. Beware of confusing harvest and bottling dates. A bottling date does not give you adequate information for choosing freshness. The best way to tell if the olive oil you have on hand is bad is to taste it. If it tastes bitter, sour or stale, toss it out.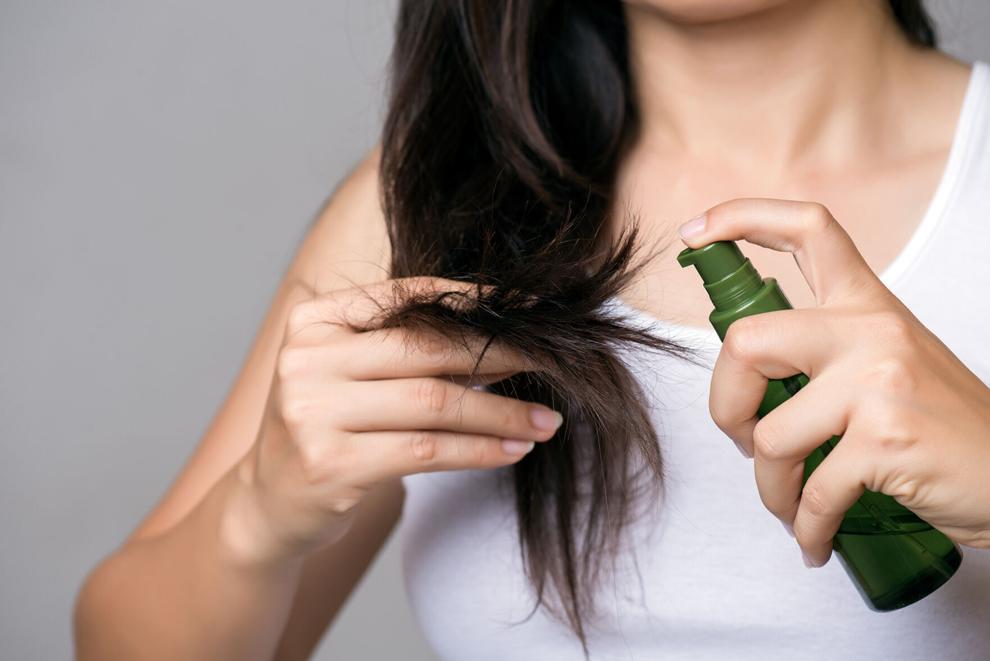 ---
What else can you use it for?
In addition to the food and nutrient support, olive oil has amazing antibacterial and antifungal attributes. Ancient people bartered for olive oil goods, valuing their medicinal properties. It is the reason why so many foods and skin and beauty products are preserved in olive oil.
It is also thought to have anticarcinogenic properties. Pumice oil, what's left in tanks after racking, is often used in soap making. The next time you get a nick, you might want to cut open an olive and use the oil as a salve.
It's critical to know, however, that raw olives contain a high concentration of an extremely bitter compound called oleuropein, so eating them raw is strongly discouraged. It's not going to hurt you, but it may set your teeth on edge and turn your mouth inside out. To be edible, olives should be brined, packed in salt or pickled.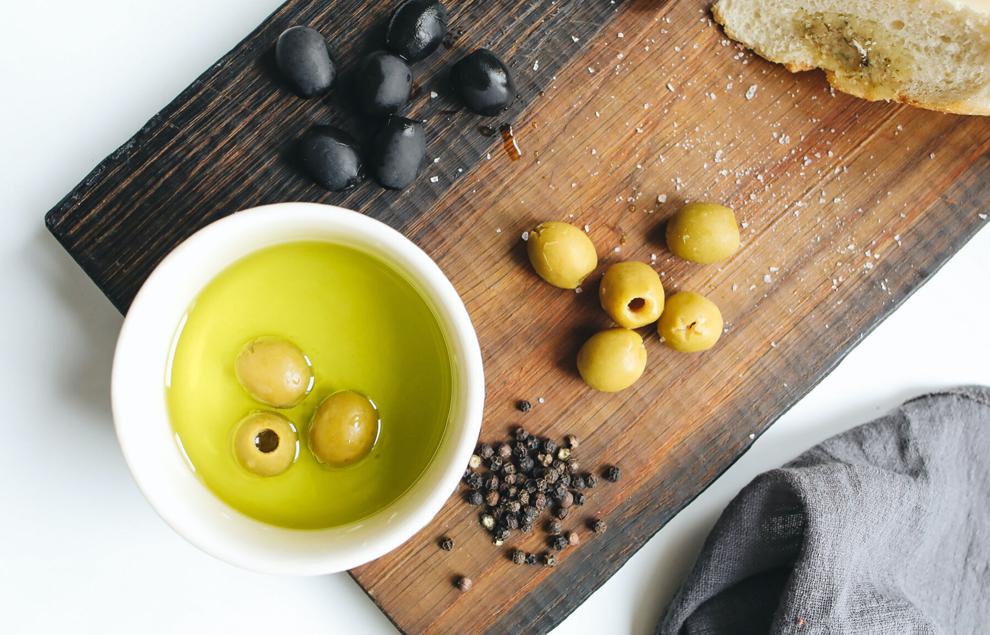 ---
Olive flavor guide
The varietals of olives that are used to produce olive oil are almost too many to count. Below is a short list. An important thing to remember is that, when it comes to olive oil, the way it is processed is very important to taste.
Arbequina: Full-mouth flavor and offers a range of notes including apple, nuts, tomato and fresh grass. Low levels of bitterness and spiciness.
Arbosana: Moderate pungency with numerous tasting notes including green grass. Strong character and spiciness.
Ascolano: Primarily soft and fruity, sometimes pungent.
Barouni: Peppery and spicy, this oil offers a slightly smoky and nutty flavor.
Frantoio: Fruity, sweet and aromatic finishing with a bitter and spicy flavor.
Koroneiki: Strong, nutty flavor with a persistence of green aromas, freshly cut grass, artichoke and sometimes apple or fig.
Leccino: Slightly sweet, yet robust and spicy.
Manzanillo: Grassy and peppery flavor.
Mission: A wonderful substitute for butter, it offers a slightly sweet, rich, full-bodied flavor.
Sevillano: Distinct grassy, peppery, herb-infused flavor.