"I do a lot of Middle Eastern cooking and really enjoy spices, like za'atar and chiles for a little bit of heat," says chef Matt Steigerwald, head chef at Rapid Creek Cidery in Iowa City, Iowa. Steigerwald's spin on traditional oven-baked apples infuses some of his favorite spices into a flavor-packed dish including the za'atar and date syrup, both found in markets that sell Middle Eastern groceries.
For the best results, Steigerwald recommends selecting a good baking apple that will stand up in both texture and tartness. Baking apples can also be a little tricky: To keep your apples from being too firm or too mushy, "You've really got to watch them," says Steigerwald. Depending on your apple variety, be aware that cooking times may vary, too. "I know some of my apples roast in less than 10 minutes and others need to go longer," he says. Jonagold, Honeycrisp and Fuji work well for this recipe.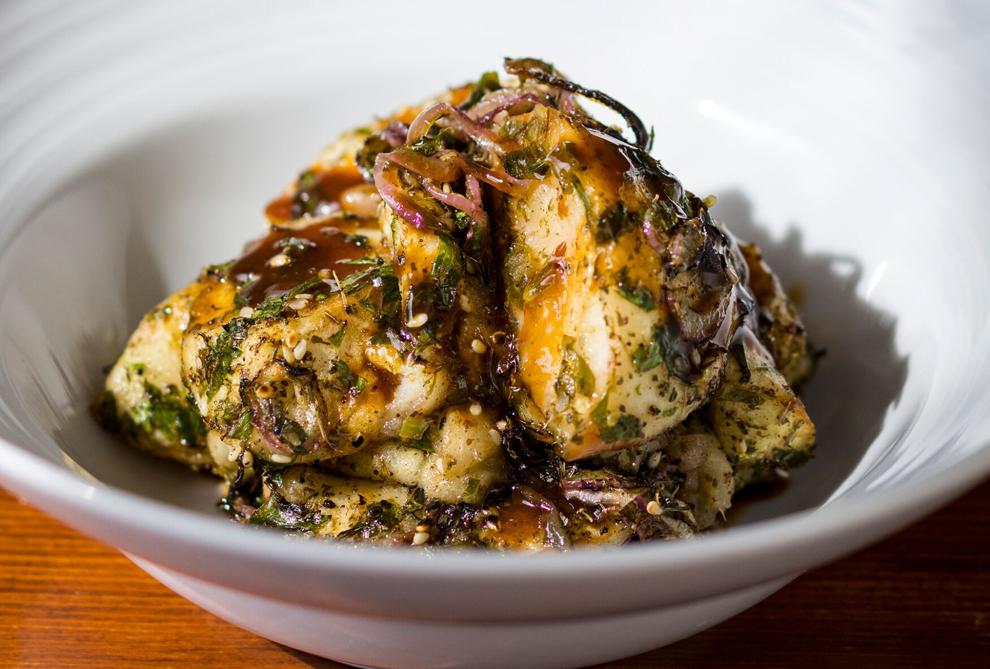 ---
Roasted Apples with Za'atar, Chiles & Date-Cider Vinaigrette
4 large tart apples, peeled, quartered and seeds removed
1 small jalapeño pepper or preferred chile pepper, finely chopped
½ cup thinly sliced red onion or shallots
¼ cup chopped fresh herbs such as parsley, cilantro, dill and/or mint
2 Tbsp canola or vegetable oil
1 Tbsp za'atar
salt
¼ cup apple cider vinegar
¼ cup date syrup
1 Tbsp Dijon mustard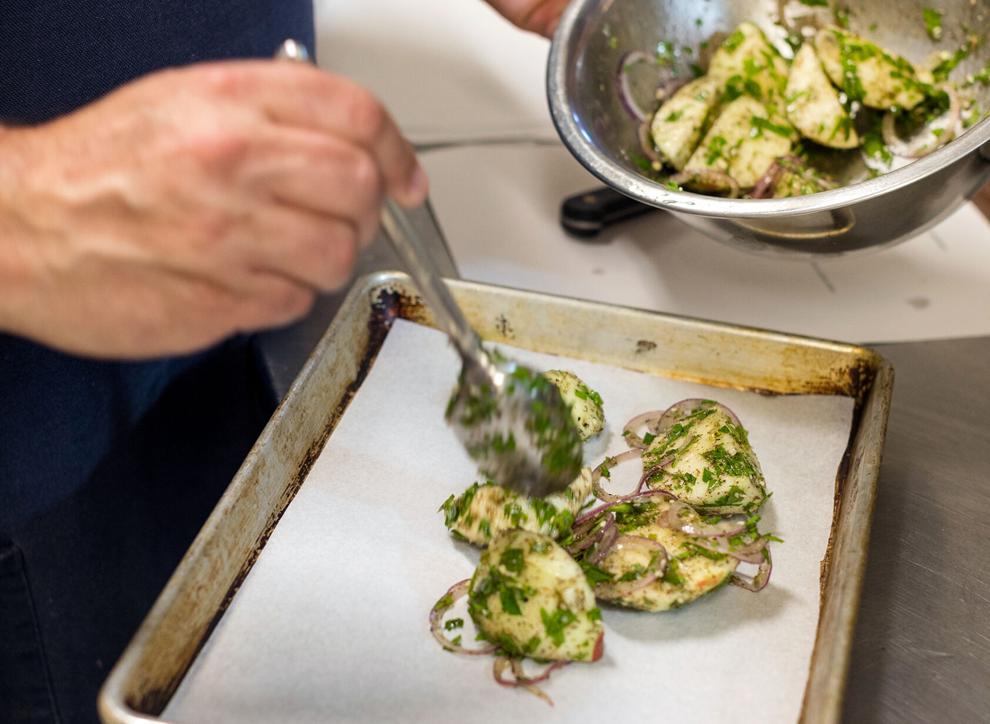 Preheat oven to 400°F. In medium bowl, toss apples with jalapeño, onion, herbs, oil, za'atar and salt to taste. Line large rimmed baking pan with parchment paper (or use nonstick rimmed baking pan); roast apple mixture 8 to 10 minutes or until apples begin to soften, watching carefully. 
Meanwhile, in small bowl, with whisk, stir together vinegar, syrup and mustard. To serve, transfer apple mixture to small plates or bowls; drizzle with date-cider vinaigrette.