Linda Behnken has been fishing out of Sitka, Alaska, for almost 40 years. Despite long hours, harsh weather conditions and the intrinsically difficult nature of pinpointing individual fish in the Pacific Ocean, it hasn't gotten old.
"I think it's very fundamental to human nature to want to grow, harvest and produce food," Behnken says. "It's so tangible to come into town with a load of this beautiful fish that you've caught and taken care of. I love being able to be part of that."
She fishes with her husband and their two teenage sons — but she's also a passionate advocate, working to protect fishers and the ocean ecosystem that sustains their livelihood. She sees it as a natural extension of her work at sea.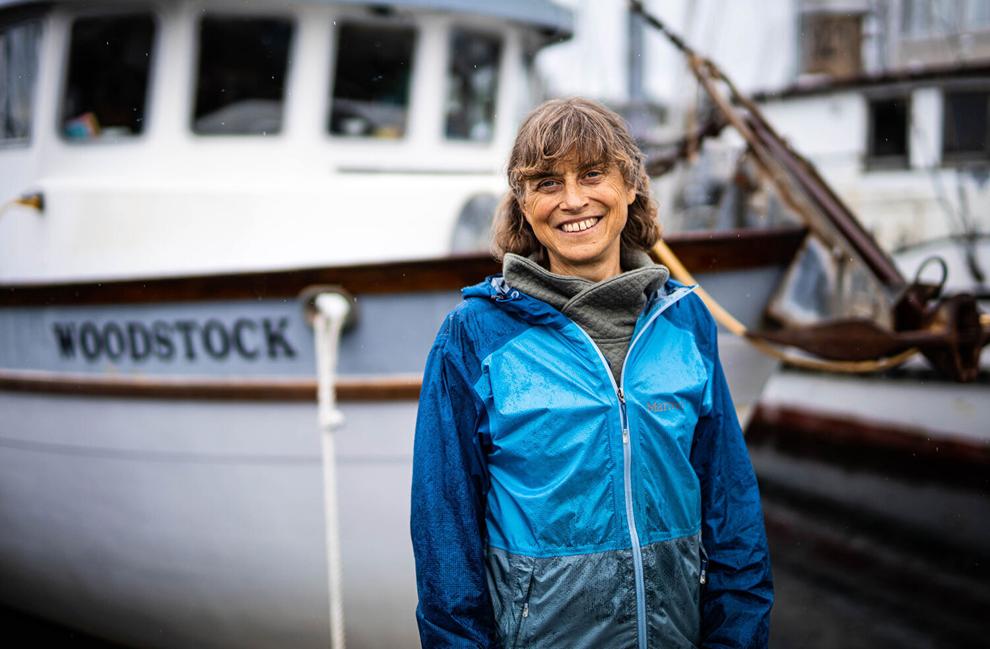 Behnken helped found Alaskans Own, which sells and delivers frozen, wild Alaska seafood directly to customers' doors. Alaskans Own is a community supported fishery (CSF), a membership program that ships boxes of seasonal, premium seafood monthly anywhere in the U.S. For locals living nearby or willing to travel to several major Alaska cities and Seattle, they offer shares that allow customers to customize their order with a variety of wild, sustainable seafood, including salmon, halibut, sablefish, spot prawns and more.
A not-for-profit, Behnken's organization reinvests in resource stewardship and advocacy so people who enjoy eating seafood understand what it means to be a fisher: Beyond physical labor, it's a commitment to promoting healthy oceans to ensure salmon can continue traveling to their home streams each year.
"Working on the ocean, there's new challenges every day," Behnken says. "Something different happens every day. The humility that it teaches you — to work on the ocean where you are, and in a lot of ways, at risk. You have to really be respectful of nature and understand your place."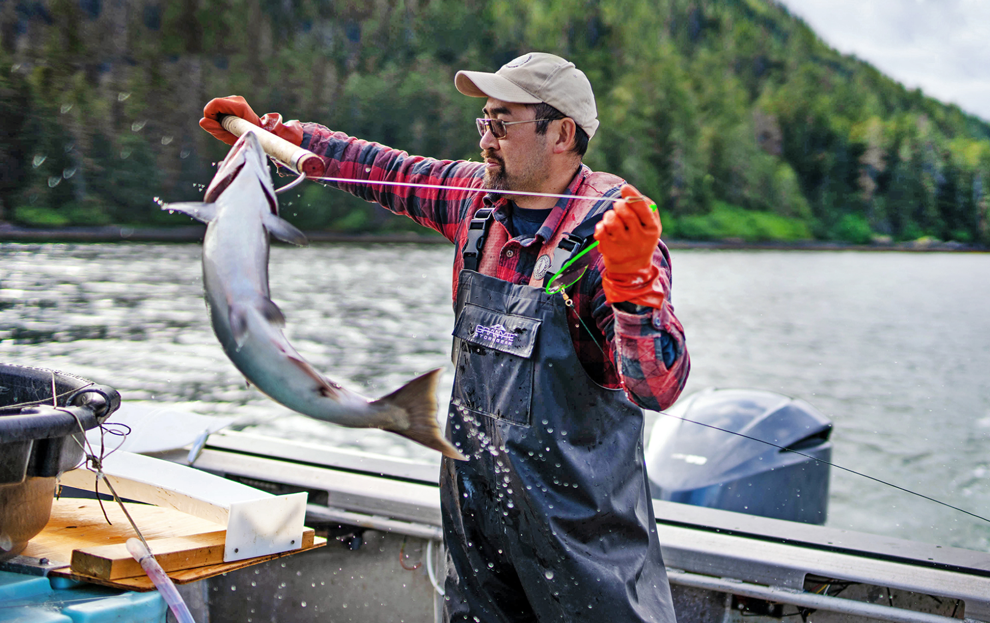 ---
The subtle stewardship of salmon
Salmon are excellent role models in understanding one's place in the world. They return to Southeast Alaska each summer, traveling through the ocean and returning to the streams where they were born to spawn.
It's a rhythm Southeast fishers understand because they head out to sea each summer to meet them. Waking up at three or four in the morning, trollers like Linda Behnken run their gear all day — each fish is caught individually by hook and line. After a trip that can last up to five days at sea and involve miles of travel offshore into the northern Pacific Ocean, fishers steam back toward town to deliver their catch, which stays packed in ice in the hold for maximum freshness.
Alaskans Own works with North Pacific Seafoods and the Seafood Producers Cooperative to process and package their catch for sale. The Seafood Producers Cooperative is a large blue building that sits on a tall dock at the harbor's edge, so fishers can pull the boat right up to deliver a trip's worth of salmon or halibut.
Unlike many processors typically owned by large, often international, corporations, the co-op is owned by the fishers. In 1944, fishers realized they needed a way to protect the quality of their seafood as it headed to market in order to safeguard their hard work and the price they received for their catch. They banded together and started their own processor. The oldest one of its kind on the West Coast, the co-op has now been processing premium wild Alaska seafood for more than 75 years, with more than 500 fishing boat owners. It's an ongoing relationship that allows fishers, and others who care about the sustainability of the resource over decades, to stay in the driver's seat when it comes to shaping business practices.
Once a salmon arrives at the co-op, it's sorted by size and species and graded for quality. Co-op employees assess the appearance and inner temperature of each salmon delivery, sorting through them to ensure they fall within their strict quality requirements.
By the time the head is removed and the fish filleted, flash-frozen, vacuum-packed and ready to be shipped, it has been stewarded by many careful hands. And once Alaskans Own is ready to box and ship the fish they catch, they make sure each piece of seafood they send out includes documentation about the boat and fishers responsible for bringing the fish to shore.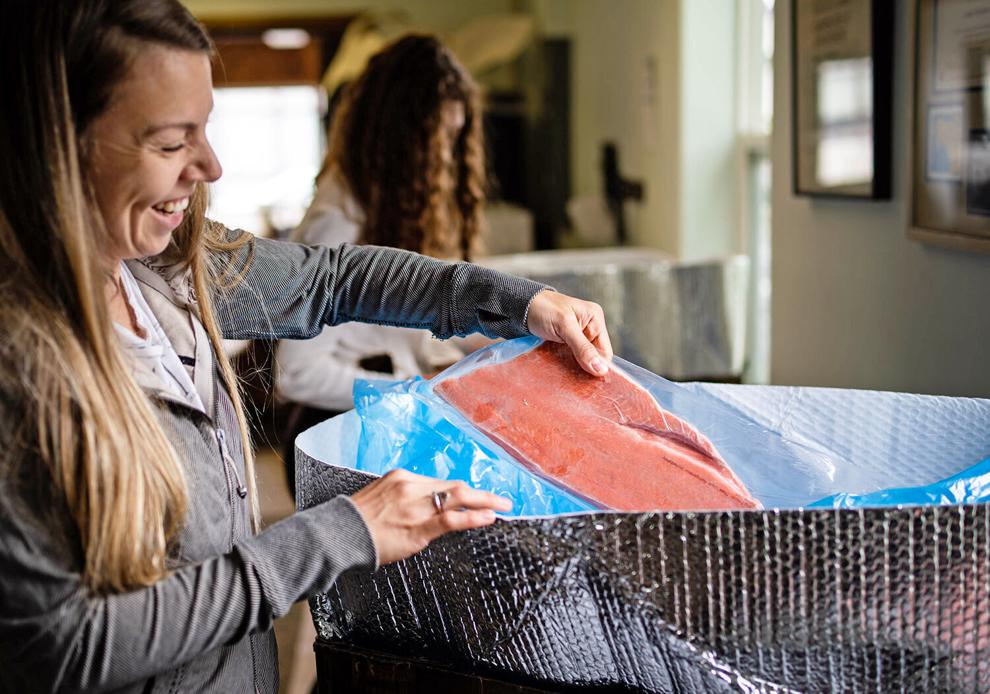 When someone standing in their kitchen in California or Ohio unwraps a piece of bright, fresh salmon in their kitchen, they can read and learn about the boat and person who caught it at the same time.
Making sure that level of knowledge follows through to the customer is one of the things Behnken knew she wanted to focus on when she helped start Alaskans Own. It's easy for people to understand why there's no fish to eat without fishers — but it's not as intuitive to understand how they support species even as they catch them. But fishers are on the front lines of the resource, from understanding behavior and trends to tracking environmental changes. For Behnken, collapsing the space between the people who eat fish and the people who catch it is key to ensuring fisheries can last perpetually.
---
Why support sustainability
For Alaska's small-boat fishers, there's just no separating economic questions from the community or environment. A sustainable fishery is infinitely valuable: As opposed to an extractive industry, sustainable fishing is a regenerative one. As long as they have a healthy habitat to rely on, salmon flourish when we leave them alone. For fishers like Behnken, that means food producers must have a dedicated commitment to caring for the resource first. And when you buy fish from them, that system of protecting salmon is what you're supporting.
"Last year was a tough year, but the sort of lasting positive is that the amount of seafood, the number of people buying seafood to cook at home has gone up, and seems to be staying up, even though restaurants are reopening," Behnken said. "And Alaska fish commands a definite premium. People know Alaska fish is good quality."
Alaska's wild salmon fishery offers key lessons to helping rebuild our relationship with the planet. They're an example of moving back toward food production that includes repairing and reinforcing natural systems — instead of disrupting them — for the benefit of our diet, economy and culture.
Supporting Alaska's small-boat salmon fleet helps support the health of the oceans, research and management, even political advocacy and habitat protection for keystone species.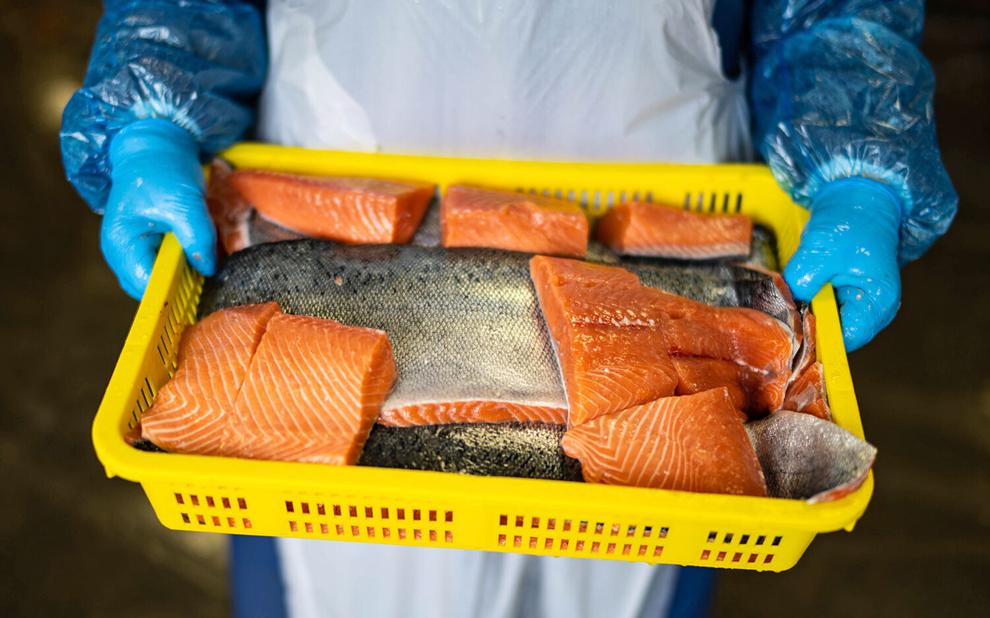 ---
Salmon: Super in more ways than one
Of course, there's a delicious reward for all that work. Wild Alaska salmon is a juggernaut of a superfood, a lean protein full of B12 vitamins and omega-3 fatty acids with a health profile that simply can't be beat by anything we humans have managed to design on our own. Behnken hopes that's what people understand when they're hungry for fish.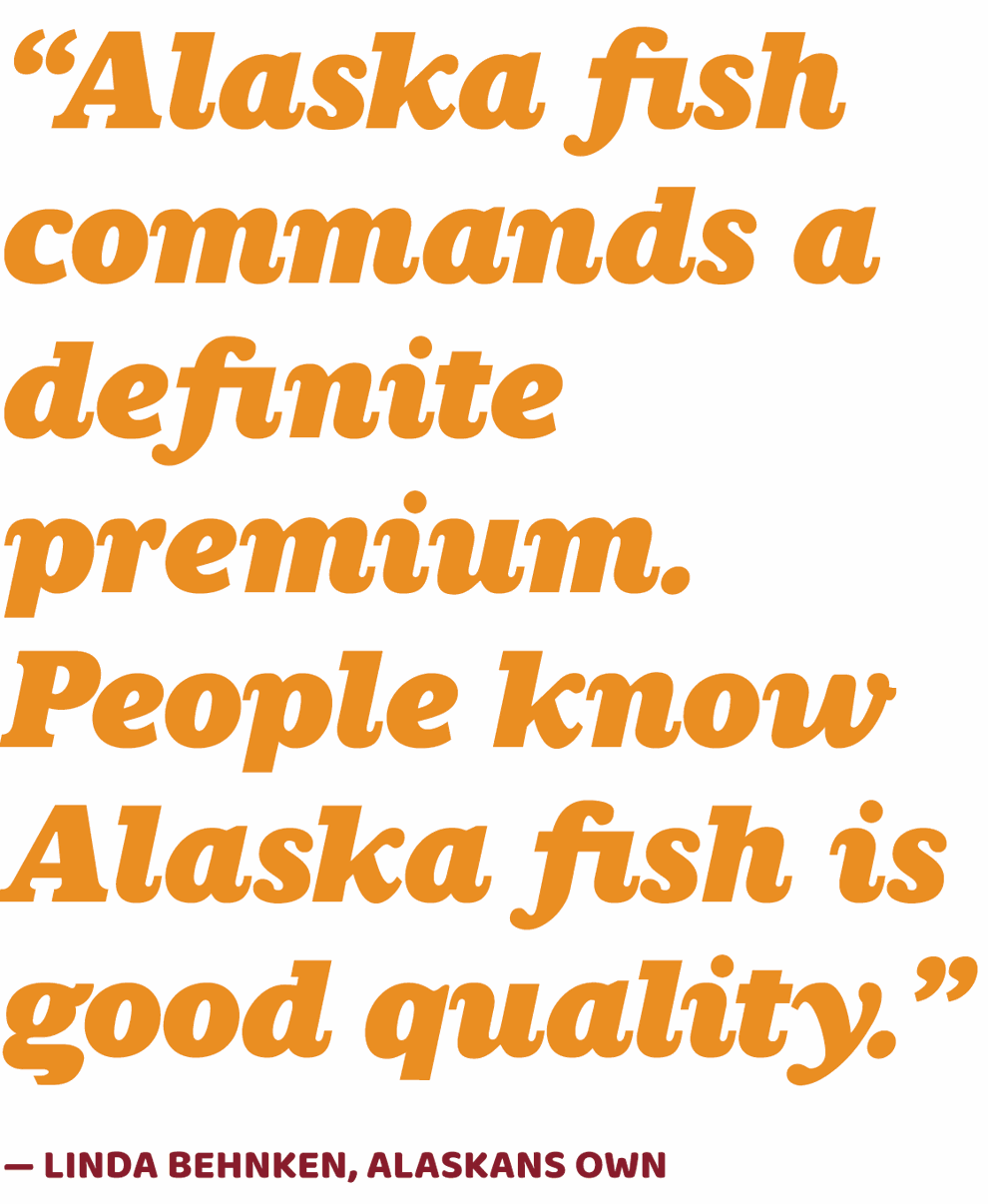 When you ask Linda Behnken about the future of wild Alaska salmon, she hopes in 50 years the small-scale fisheries rooted in Alaska communities are still going strong, and families like hers are still heading out to make a living on the water. She'd like to see more action on climate change, she says, and more management decisions made by scientists for sustainability. And she's putting her money where her mouth is: Alaskans Own is helping lead the way when it comes to innovation. Their next big project is looking at ways to reduce the fleet's carbon footprint by switching from diesel power to electric.
Whether buying at a restaurant, grocery store or directly from the fisher, asking for wild Alaska salmon means supporting the men and women who pulled a wild fish from the sea and fastidiously prepared it by hand. It offers a meal that's good for the planet and the plate. It offers a reminder about the truth of being human that we too often forget: We're just as dependent on our environment as are the fish we eat.