Baking is one of the easiest and most pleasurable things to do with high-quality preserves (besides spreading them on toast, of course). Ugly Apple Café owner and chef Laurel Burleson, who has toddler twin boys with her husband, offers this recipe for a kid-friendly, bite-sized sugar cookie that you can fill with any jam you like.
If you want to make a more adult filling, you can use fresh or frozen rhubarb to make Burleson's rhubarb-bourbon jam. Burleson adapted the jam from a recipe she found from America's Test Kitchen.
"It had mezcal, and I wanted a little bit more of an American version," Burleson says. So, she swapped mezcal for bourbon, added maple syrup and accented caramelized rhubarb with cracked black pepper. The result was sweet, savory and a little bit smoky. "Rhubarb is really tasty, and it does not get the props it deserves."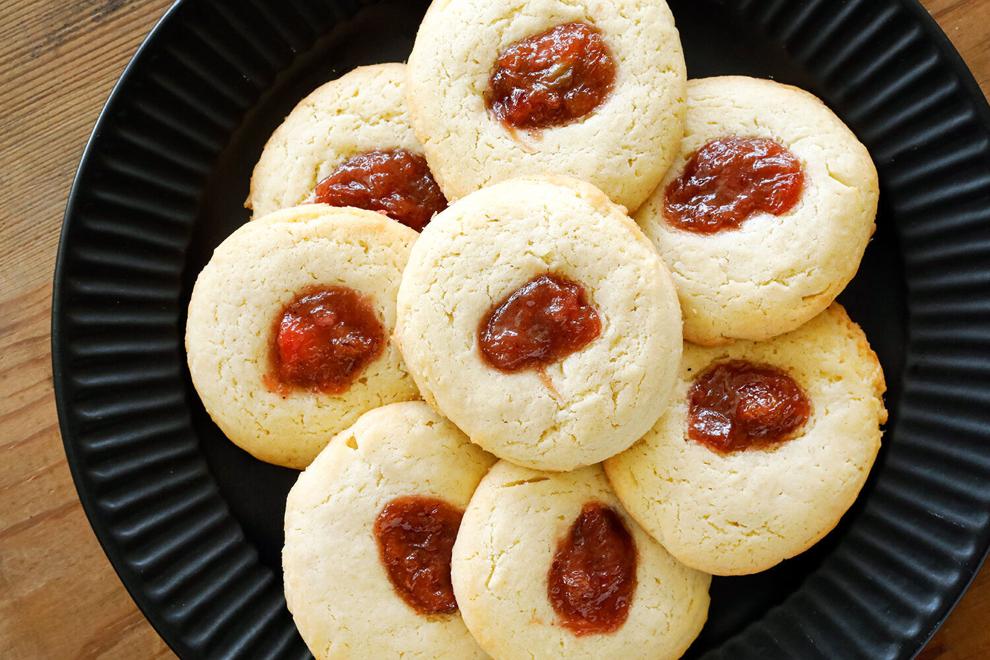 ---
Thumbprint Cookies with Rhubarb-Bourbon Jam
2½ lbs fresh or frozen rhubarb, cut into 1-inch chunks
3 cups (1¼ lbs) granulated sugar
5 Tbsp (2½ oz) maple syrup
2 Tbsp (1 oz) bourbon
¼ tsp freshly ground black pepper
1¾ cups all-purpose flour
½ tsp baking powder
½ tsp salt
¾ cup (1½ sticks) unsalted butter, at room temperature
½ cup granulated sugar
1 large egg
1 tsp vanilla
Prepare Rhubarb-Bourbon Jam: In large bowl, toss rhubarb with sugar until evenly coated. Let stand at room temperature at least 1 hour or up to overnight.
Place a plate and a few teaspoons in freezer. In large sauté pan or wide saucepan over medium heat, add rhubarb and sugar, making sure to scrape all remaining sugar out of bowl; cook until sugar melts completely, stirring frequently. Increase heat to medium-high; heat mixture to boiling, stirring frequently. Boil 7 to 10 minutes, stirring almost constantly with spatula so that rhubarb doesn't stick and burn.
Remove pan from heat. To know when jam is done, test for jam's gel point: Remove plate and teaspoon from freezer; drop about 1 teaspoon jam onto plate. Return plate and spoon to freezer for 1 minute. After 1 minute, push jam with spoon into a line. If jam remains somewhat firm when pushed and line does not fill in with juice, the jam is ready. If line fills in with juice, then continue to cook, retesting gel point every few minutes.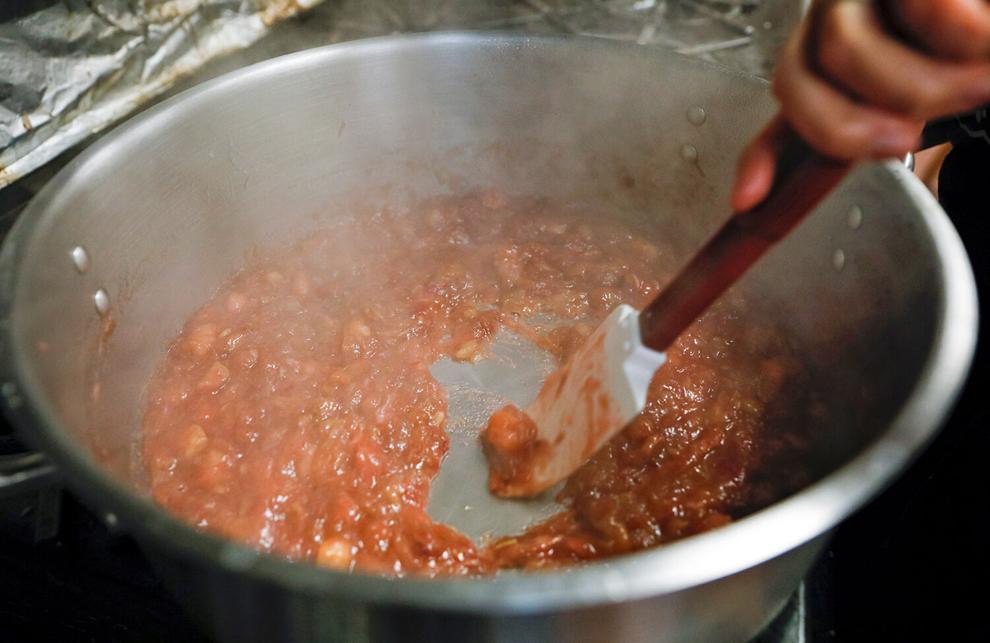 Stir in maple syrup, bourbon and pepper. Cook 2 to 3 minutes longer to cook off some alcohol. Repeat process to retest jam for its gel point. Double check gel point again.
Set aside about 1 cup jam for cookies. If desired, for longer storage, ladle remaining jam into five to six 8-ounce sterilized jars, leaving a half inch of space at top of jar. Seal and secure jars with button-top lids; place in boiling-water bath about 10 minutes or until seal takes hold and pops. Place jars on drying rack; cool jam at room temperature. Refrigerate sealed jam up to 1 month. Or place jam in airtight containers; cover and refrigerate up to 1 week or freeze up to 1 year.
Prepare Thumbprint Cookies: Preheat oven to 350°F. in medium bowl, stir together flour, baking powder and salt; set aside. In large bowl (or bowl for stand mixer), beat together butter and sugar on medium-high speed until light and fluffy. Add egg and vanilla and beat until blended. Reduce speed to low; add half of flour mixture and beat just until blended; scrape sides of bowl. Add remaining flour mixture and beat just until smooth dough forms. If dough seems very sticky, chill about 30 minutes before scooping or rolling.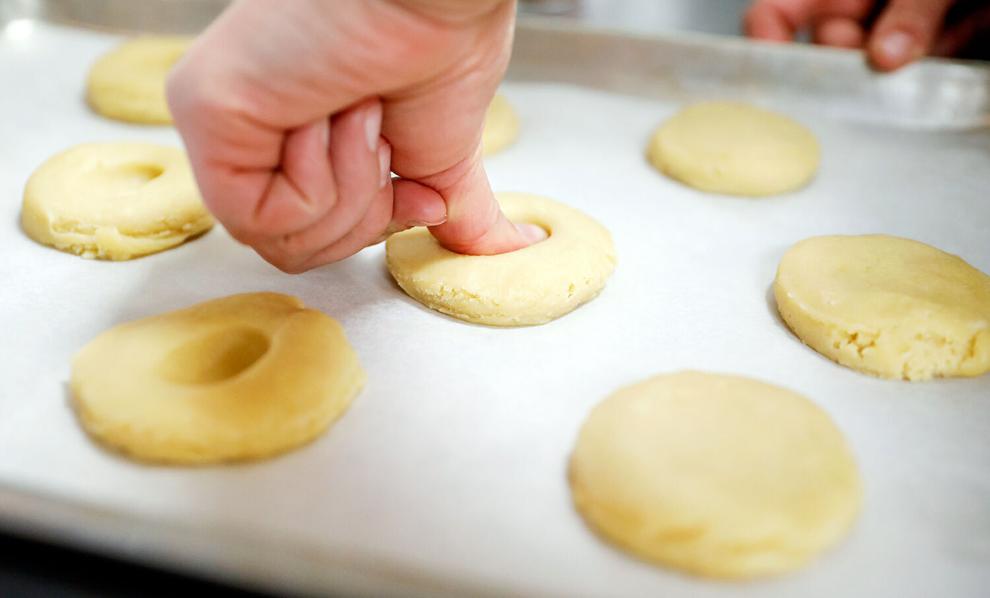 Scoop dough with 1- to 1½-ounce cookie scoop into balls, or roll dough into a log about ¾-inch in diameter and cut into 1-inch rounds. Place balls or rounds on parchment-paper- or silicone-mat-lined cookie sheet.
Press thumb into of each ball or round. If dough is cold, it may crack; just press dough back together. Fill each indentation with ½ to 1 teaspoon jam.
Bake cookies 13 to 15 minutes or just until golden brown around bottom edges. Transfer cookies to cooling rack to cool completely. Jam will be very hot right out of the oven.