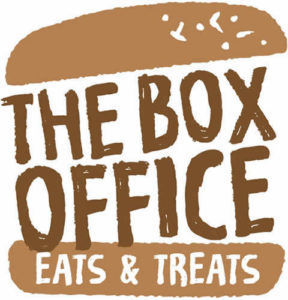 The Culinary Institute of America  at Copia will offer free ice cream on Saturday, Jan. 13, from noon to 2 p.m., at their newest restaurant concept: The Box Office, a fast-casual take-out window. Guests can enjoy complimentary soft serve vanilla, chocolate and twist flavored ice cream in a sugar cone.
The ever-changing regular menu for The Box Office includes sandwiches, soups of the day and garden-fresh salads. Examples of the menu items include a Fried Chicken Sandwich, Chopped Copia Garden Vegetable Salad in a Cup and Meatball Submarine Sandwich.
Chef Polly Lappetito will also offer items such as Giardiniera (pickled vegetables) and Pinzimonio (raw vegetables with olive oil sauce). Nostalgic treats such as a Creamsicle Float, Black Cow, and soft-serve ice cream in a cup or cone with toppings, and a variety of beverages are mainstays of the menu. 
Once a theater ticket box office, The Box Office is now open Wednesday through Sunday from 11:30 a.m. to 3:30 p.m.
The Box Office at CIA at Copia is at 500 First St., Napa.